This is a sponsored post on behalf of Lubby Dubby Dolls from BEBE & BEBE, Inc.. All opinions are my own.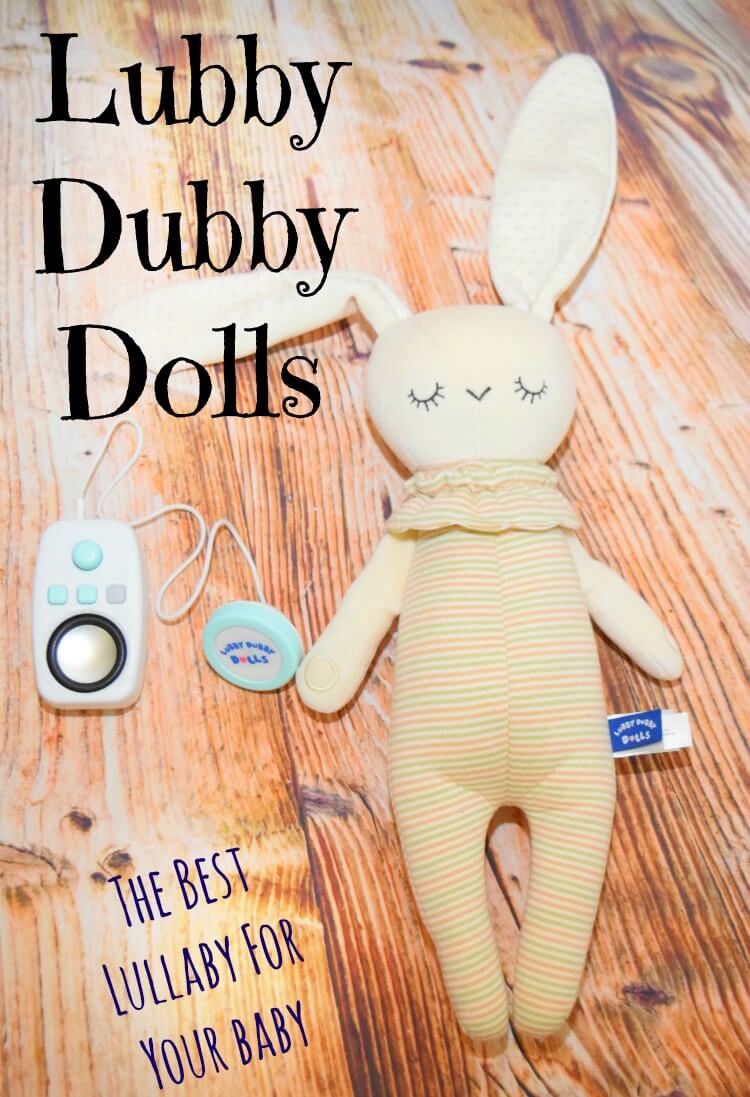 One thing my baby loves is to be close to me. She's comforted by my warmth and smell and my heartbeat. It's a comfort from when she grew inside me and could my heartbeat all the time. Sometimes I need to slip away while she's sleeping and having my heartbeat right next to her would make it so much easier.
This is where the Lubby Dubby Doll is perfect! They have this sweet organic cotton dolls that allow you to record your own heartbeat to put inside the doll and snuggle next to your little one. It's the next best thing to comfort your baby when you're not holding them.
BEBE & BEBE, Inc., a very new start-up specializing in baby products. They just recently launched Lubby Dubby Dolls which is currently available on Indiegogo!
Lubby Dubby Dolls were developed based on numerous research, including 1973 research from Dr. Lee Salk that showed strong relationship between a mother's heartbeat and its positive effects on her newborn. There is new research that has even shown that your heartbeat is as unique as a fingerprint.
Based on these findings, they created a device to record and play a mom's unique heartbeat to alleviate baby's sleep regressions.
When you open your Lubby Dubby Doll box, there is a special box that contains the patent-pending stethoscope type recorder. It comes with easy to read instructions that show you exactly how to do it. Not only does it capture your heartbeat, but at the same time it's able to capture accompanying white noise that is very similar to what baby could hear while in the womb.
With LubbyDubby Doll's prototype model, babies from the focus group (babies with sleep problems were selected) fell asleep 26.6% faster, napped 43.4% longer, and slept at night 49.1% longer. Cha Nam the Co-Founder said "Lubby Dubby Dolls' effect on babies' sleep was so positive that members of our focus group did not want to return our prototype."
Lubby Dubby Dolls were designed and engineered based on a very interesting concept — the maternal heartbeat in order to soothe and extend a baby's sleep. The name Lubby Dubby derives from onomatopoeia of heart 'lubdub'.
I can definitely say from personal experience that my baby, who is a very light sleeper, seems to sleep for longer periods of time when I lay her down with the Lubby Dubby Doll.
Each Lubby Dubby Doll features:
SoundBox
Unique Stethoscope Recording – Allows recording of a mother's actual heartbeat
Sound Stitching Algorithm – Allows continuous loop of recording
White Noise Inclusion – Recreates environment in mother's womb
92 Hours of Playback Time
100% GOTS Approved Organic Cotton – GMO free, 0 chemical fertilizer use
0 Glue Finish – Perfectly safe for babies to chew and bite on
Naturally Colored Cotton – 0 Dye usage, cotton seed bred to produce color