Don't you just love all the fun stuff at the Bulleye's Playground in Target?  Before every holiday, I head over to see what fun stuff is there and usually find the best things.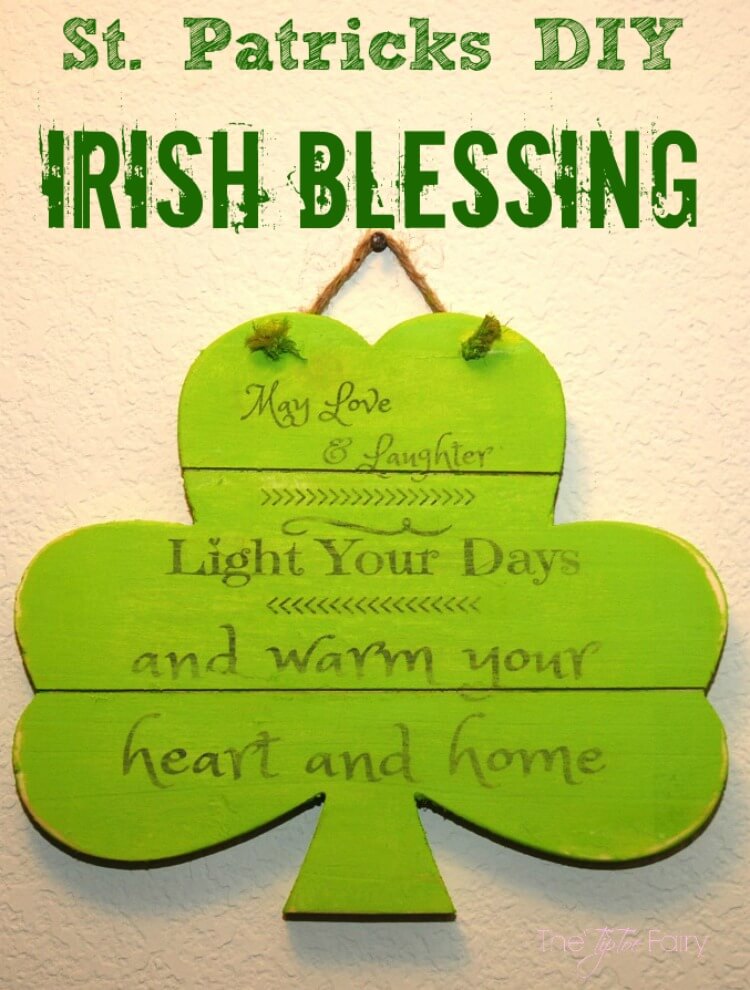 Yesterday, I found this three-leaf clover just in time for St. Patty's Day, and it was only $3!  I had just the idea.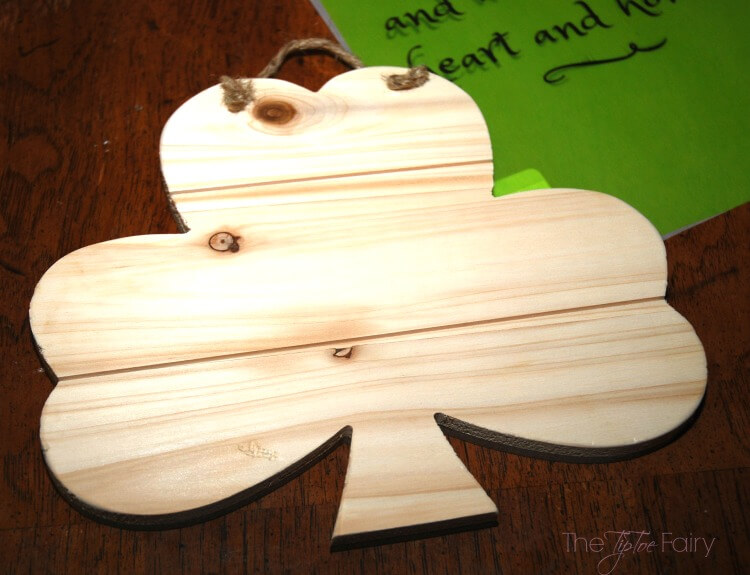 Supplies:
Download this FREE PRINTABLE
Plain white tissue paper cut to 8 x 10 size
1 piece of computer paper 8.5 x 11 size
Green paint
Matte Mod Podge
Brushes
Hairspray
Adhesive spray
sandpaper
Directions: 
First, I painted the clover.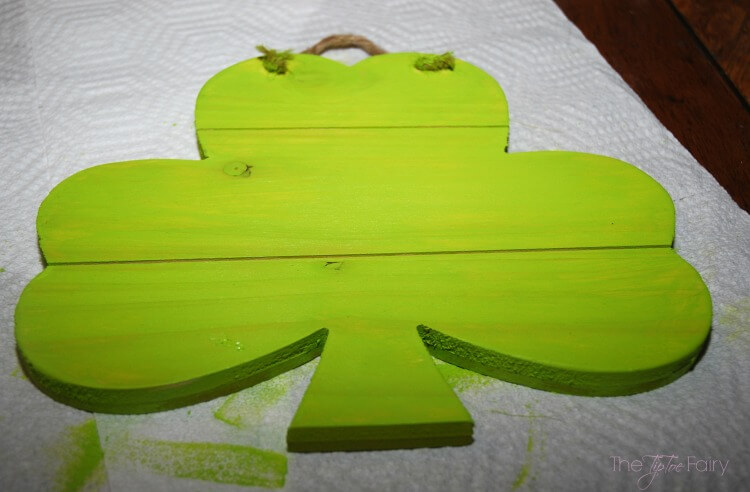 While the clover was drying, I created a printable Irish Blessing in Pic Monkey. You can get your copy HERE.
It took me some trial and error, but I found this was the easiest and best way to print on tissue paper.  You can buy just a regular pack of white tissue paper from the dollar store.  I have this 505 spray, which you can buy at fabric stores.  It's a fabric adhesive for appliqueing.  You simply spray it on and can reposition the fabric.  But, I found it works great for tissue paper.
So, I cut the tissue paper to be just a little smaller than a regular sheet of paper.  Then, I sprayed the regular paper and carefully smoothed out the tissue paper.  Then, I just ran it through the printer like normal.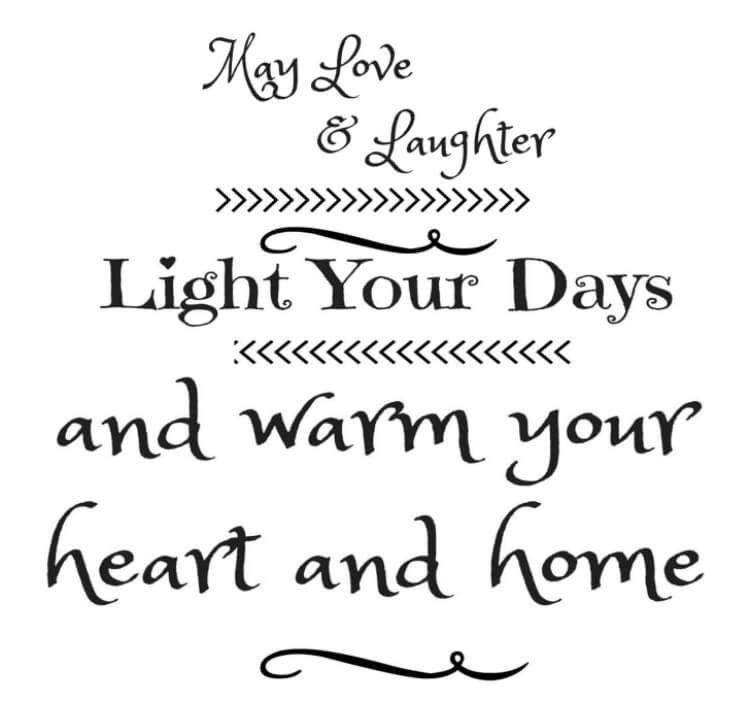 TIP: Now to get the ink on an inkjet paper not to smudge when you add Mod Podge or paint, etc — spray it with hairspray.  I have this expensive bottle of Bed Head Hard Head spray.  I knew that stuff would work because the nozzle clogs all the time with this hair spray.  When the paper came out of the printer, I sprayed it with hairspray, all over.  Then, I dried it with the hair dryer until it looked like normal paper again.  (The hair spray makes it look a little wet).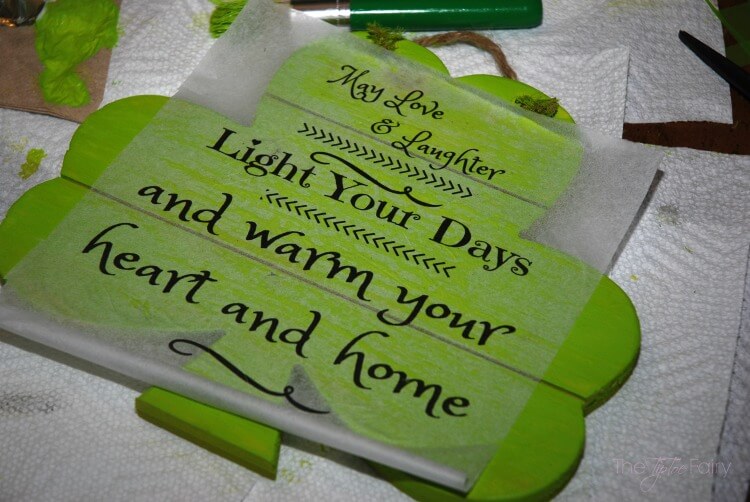 Now remove the tissue paper from the paper backing.  At this point the paint was a little tacky, so I painted on a thin layer of Mod Podge, and then I put down the tissue paper.  Smooth it out as best as you can with your fingers starting from the middle.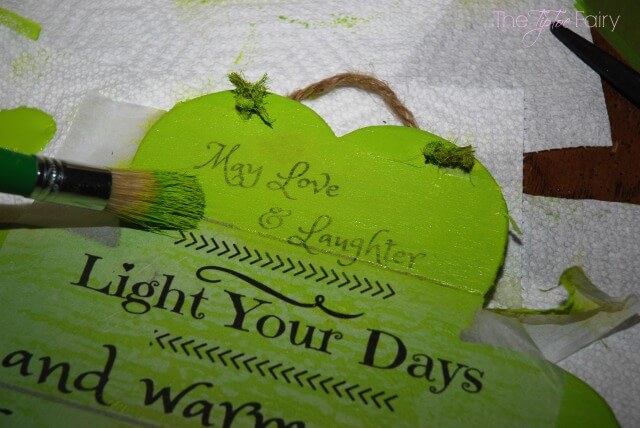 Now paint a layer of green paint over the tissue paper.  The tissue will easily tear at the edges of the clover plaque. Do this all over the plaque to hide the tissue paper.  Then, let it dry for about an hour.
Tear off any excess of the tissue paper around the edges.  Then in those little edges between the wood, I just used a toothpick to remove the excess tissue paper.
I wanted to add a little distressing to it, so I ran a smoothing sanding block all over the clover.  I used the sanding block to sand down any wrinkles in the tissue paper, and I used it to smooth out any edges of the tissue paper.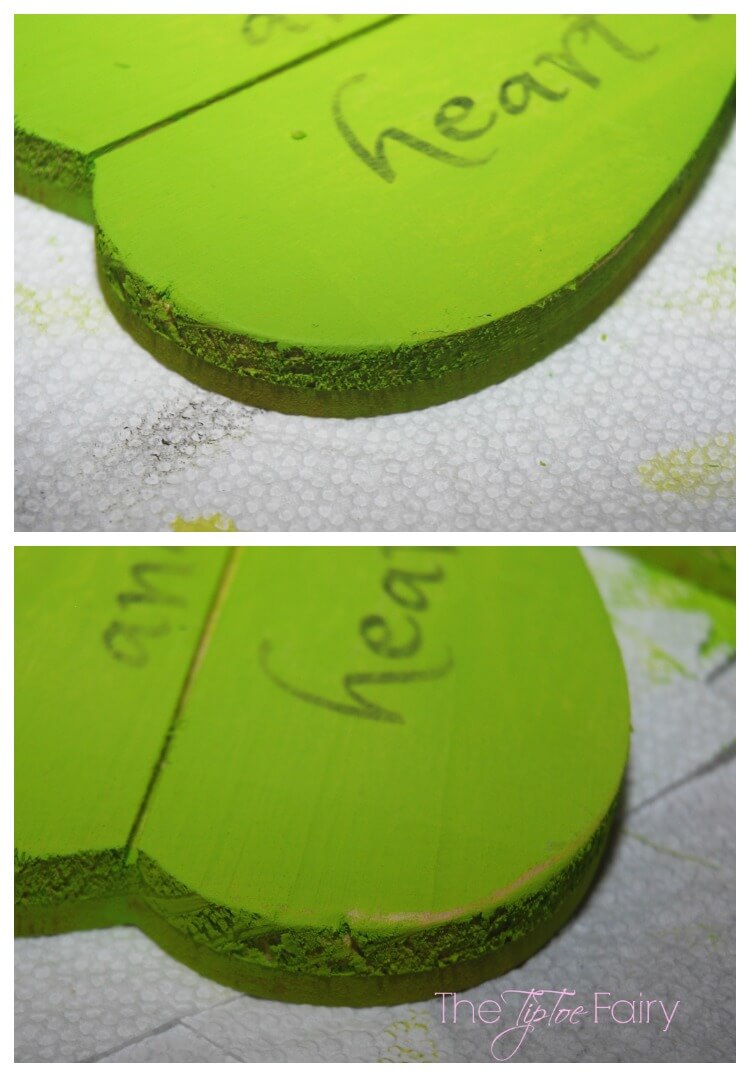 Next, I went around the edges of the clover to distress it a bit.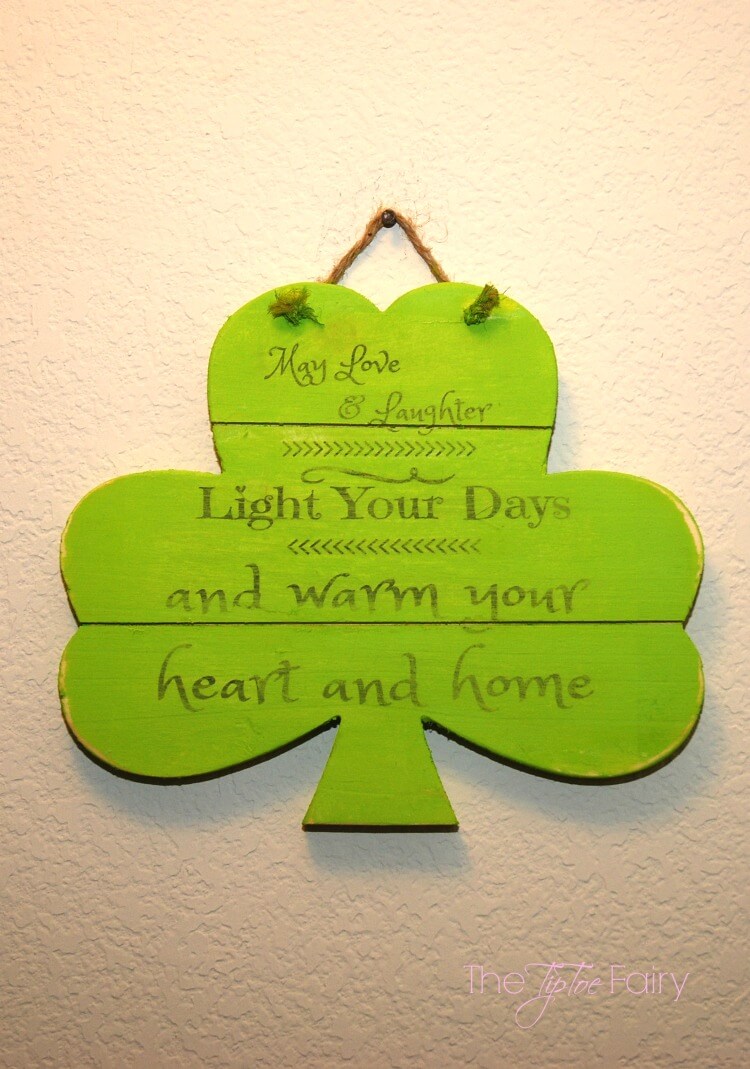 Then it was ready to hang up.
I love this little plaque because really you can keep it up year round.  It doesn't just scream St. Patty's Day. I'll be adding to my wall of family photos in the hallway.
Do you make decoupage crafts?