This shop has been compensated by Collective Bias, Inc. and its advertiser. All opinions are mine alone.
This past Tuesday, September 2nd, was the official The Sims™ 4 Launch! Are you excited? I've been playing The Sims on my iPhone ever since I got it. It can be quite addicting. I was anxious to try out The Sims™ 4 and see how much more it had to it.
After I picked the kids up from school on Tuesday, we headed to Walmart to get the latest PC game – The Sims™ 4. You can find it in the Electronics department with the other PC games. Look for the sign (pictured below on the right) that shows with purchase of the game, you also get a free pack of Sour Patch Kids gum by Stride!
Sometimes when we finally get all the kids to bed, Nate and I like to spend time together by playing video games. So, Tuesday night, while he loaded the game, I made a delicious Sour Patch Popcorn Treat.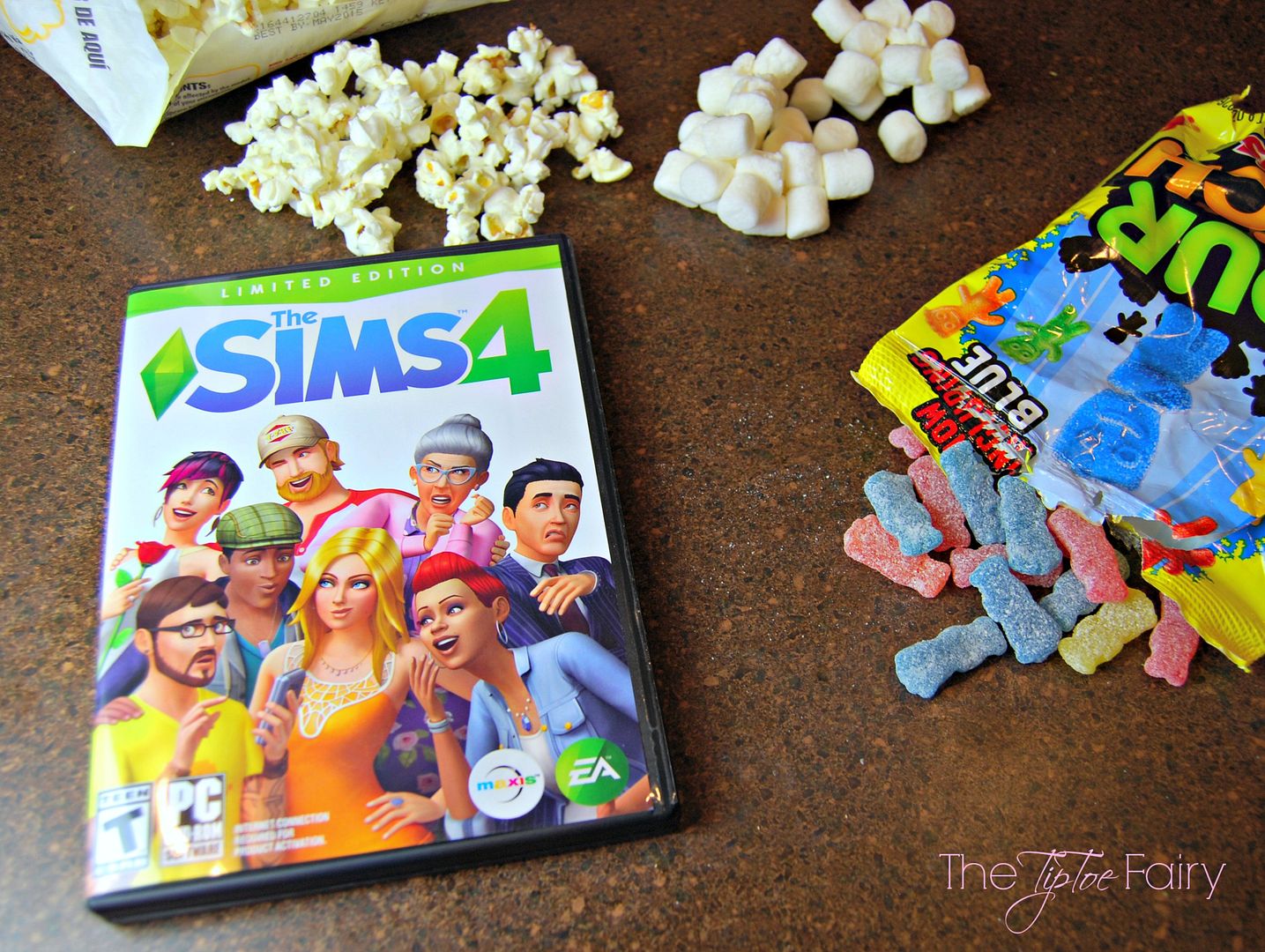 If you like rice crispy treats, you'll probably love this one, too. I thought it was perfect for a night of gaming. It's pretty much just like making rice crispy treats. You can find the recipe down below the pictures. See how easy it is:

Ingredients
2 1/2 mini bags of microwave Kettle Corn popcorn (each bag is 1.2 oz)
3 tablespoons butter
1 bag (10 oz) of mini marshmallows
1 bag of Sour Patch Kids
Instructions
Microwave the popcorn ahead of time.
Use olive oil spray in an 8 x 8 inch pan.
Next, melt the butter in a large bowl for 30 seconds in the microwave.
Then, add the entire bag of marshmallows, coating them with the melted butter.
Microwave the marshmallows for 30 seconds, then stir. Then, microwave for an additional 30 seconds. Stir again until the marshmallows are completely melted and smooth. Microwave for an additional 30 seconds if needed.
Next, add the popcorn and mix. Keep mixing until all the popcorn is coated in the melted marshmallows.
Transfer popcorn to the pan.
Then, using a sheet of parchment paper, push down on the top of the popcorn to press it into the pan.
Finally, top with sour patch kids quickly before it sets.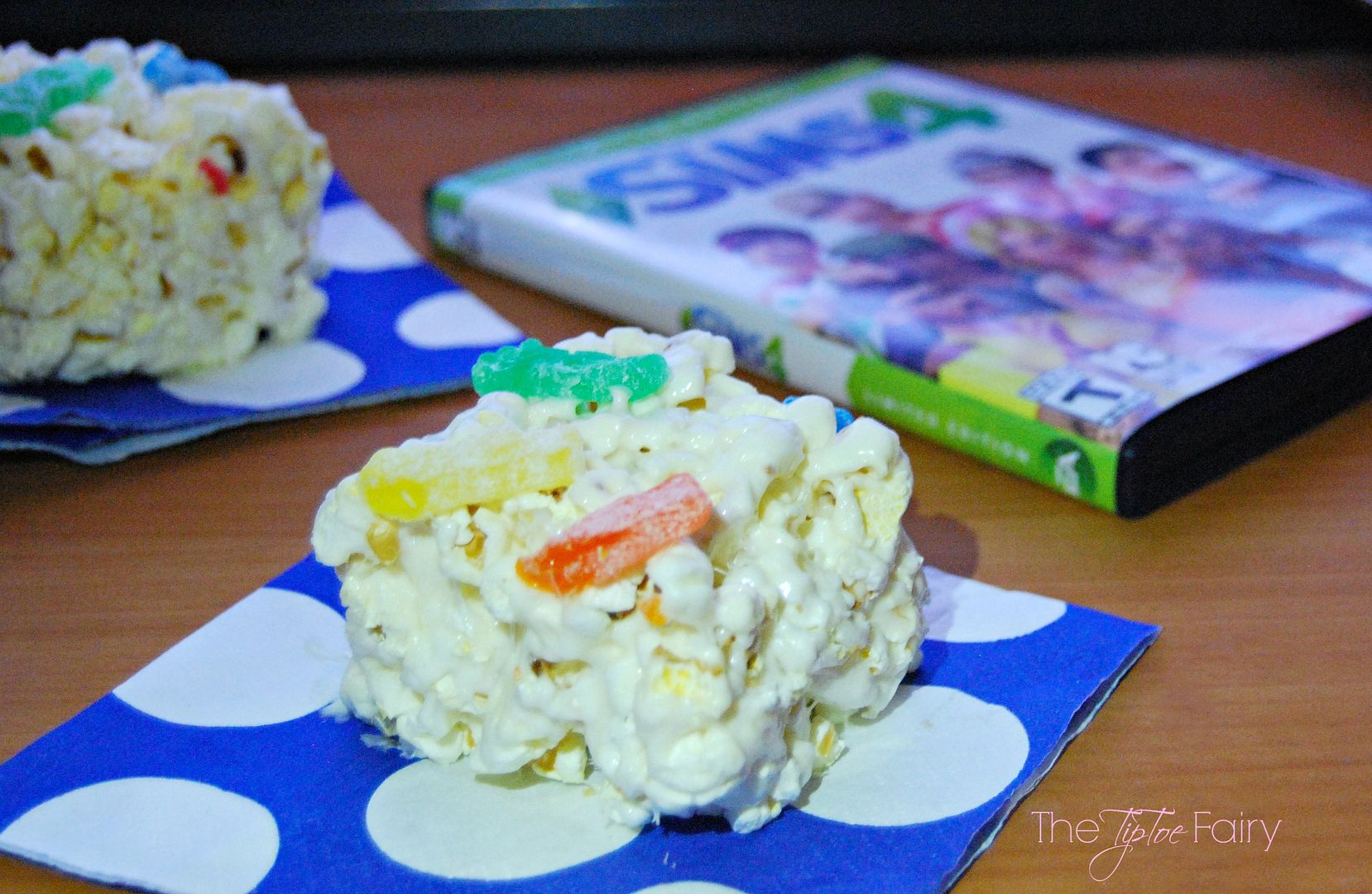 When the popcorn treats were ready, I brought us a couple squares to the computer, and we ate and made up Nate's Sim character. We had a giggle fest while he was creating his guy. The Sim's reaction to trying on new clothes, giving him a bit of a tummy and man boobs, or putting him in shorty shorts was hilarious. It was quite funny to see how the body shape changed just by making his shoulders and thighs bigger or smaller.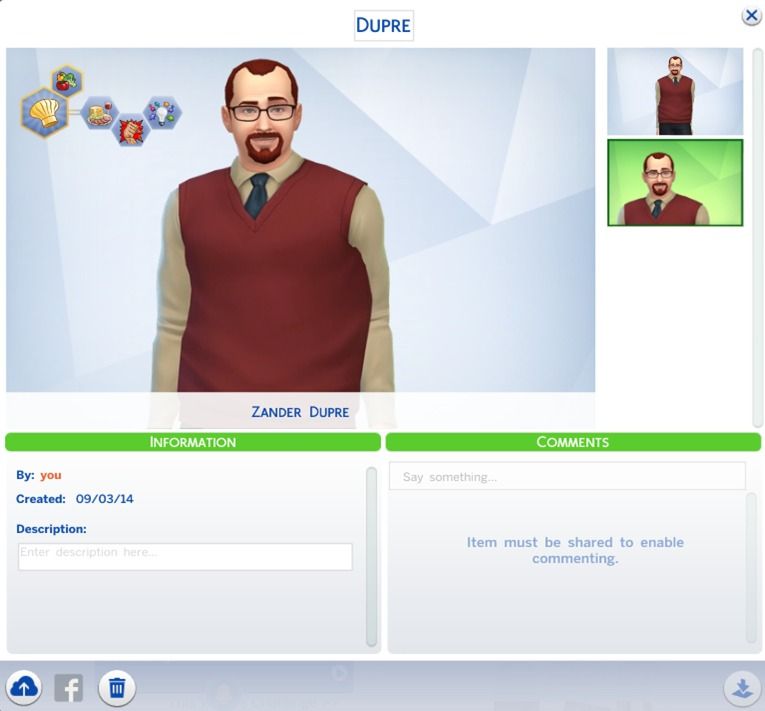 It was so easy and fun to create Nate's character. You can completely customize your character to look just like you! The Sims™ 4 has completely rebuilt its creative tools to be intuitive, powerful, tactile and lots of fun. For the first time ever, players can sculpt their Sims by hand.
Even if you haven't played The Sims since the very first game, it still is the same with little if any learning curve. Not only can you make your Sims just like you want, you can also build stunning homes, room by room, with ease. It's easier and faster for you to create exactly the Sims and the homes you've always wanted in The Sims™ 4.
One aspect we haven't really checked out but sounds awesome is the ability to share. The Sims™ 4 has made it easier than ever before to share creativity with friends. Share creations, or bring the world's creations into your game with a few simple clicks. With the new Gallery function, uploading and downloading creations is easier than ever before.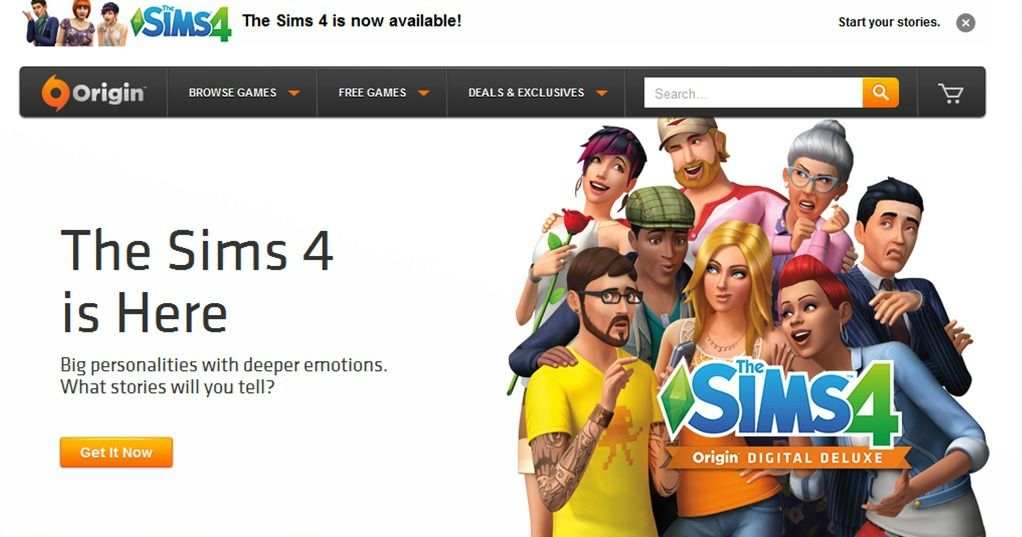 After messing around with the game for a couple hours, we loved how you could pick "aspirations" for your Sims character. Plus, there's lots of jobs — you can even be an astronaut or a criminal! People are everywhere, and there's a ton of choices for how you talk to others. You can even text on your Sims phone. And, the more you communicate with others, the more emotional options you have.
In The Sims™ 4, there are brand new Sims with big personalities. The heart of the franchise, the Sims themselves, are smarter, more relatable, and emotionally aware beings whose every action is affected by what they're thinking and how they're feeling. These Smarter SIMS have traits, skills, and aspirations that affect their behavior like never before. They behave and emote more believable than ever before. One glance and you can see if your SIMS are sad, happy, or angry. Their brand new personalities let you tell touching, funny, and weirder stories.
Talk about weird stories — Nate thought this scene was hilarious. He couldn't wait to share it. LOL
A fun part of the game were places to go hang out in the neighborhood. You can go to museum or have a drink at the bar. You can even host a dinner party where you cook and tell jokes and then get rated on how well you did. I love how much more interactive things are.
Nate choose to be a chef, but he had to start at the bottom as a dishwasher. However, the more he talked about food with people, the more recipes he could choose to make at home, and there are tons of recipes. One of the neatest things is that it really is preparing the recipe. We watched his character make salmon, and he really pulls out salmon fillets from the fridge and actually prepares them.