This is a sponsored post program with Mums the Word Network and Skylanders. All opinions are my own.
Do your kids love Skylanders? My two youngest do. My son loves to shop for games and figures like Skylanders at GameStop. He's able to sell back the games and the figures he doesn't like to get the ones he really wants. I love that we can save money when we purchase used games and figures.
Skylanders was one of the first video games that my son really loved. Now that is his little sister is 5, he's been teaching her how to play video games with his Skylander games.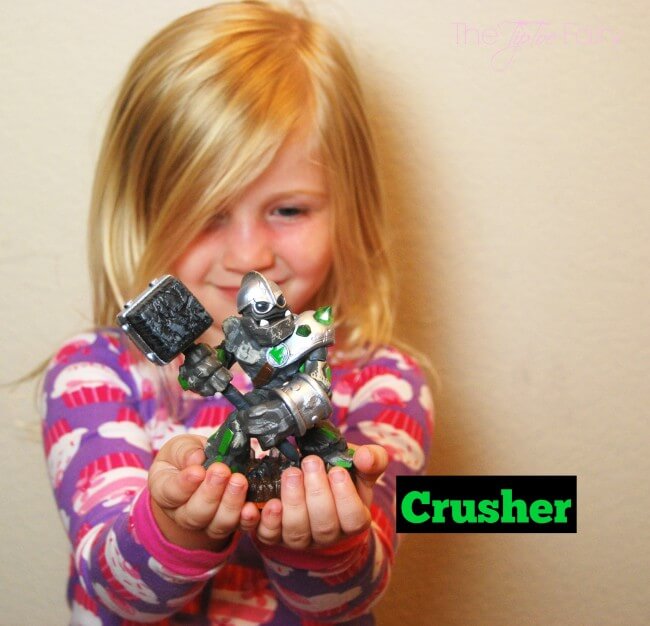 She loves the characters as much as he does. Her favorite is Crusher. He's from Skylander's Giants, and he crushes things with his giant hammer. She likes how all the green colored parts light up on the Portal of Power.
He's always so patient with her. He sets up her player and teaches her how to uses the controller. He even doesn't mind when she swaps out the Skylanders on the Portal of Power over and over again. I'm so proud of what a great big brother he is.
He favorite is the Skylanders Swap Force. He likes switching them around because the bases have cool powers. One of his favorites is Hoot Loop because his base can teleport. His other favorite is Wash Buckler. He's a pirate with bubble guns.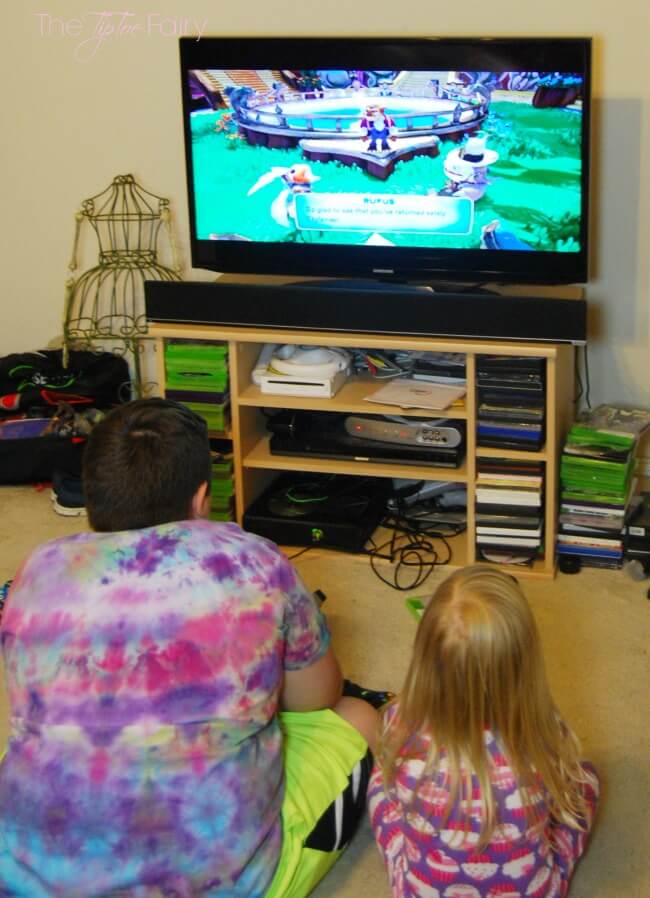 This weekend we're headed to the big Skylanders Day at GameStop! It's this Saturday, June 27th! You don't want to miss these deals!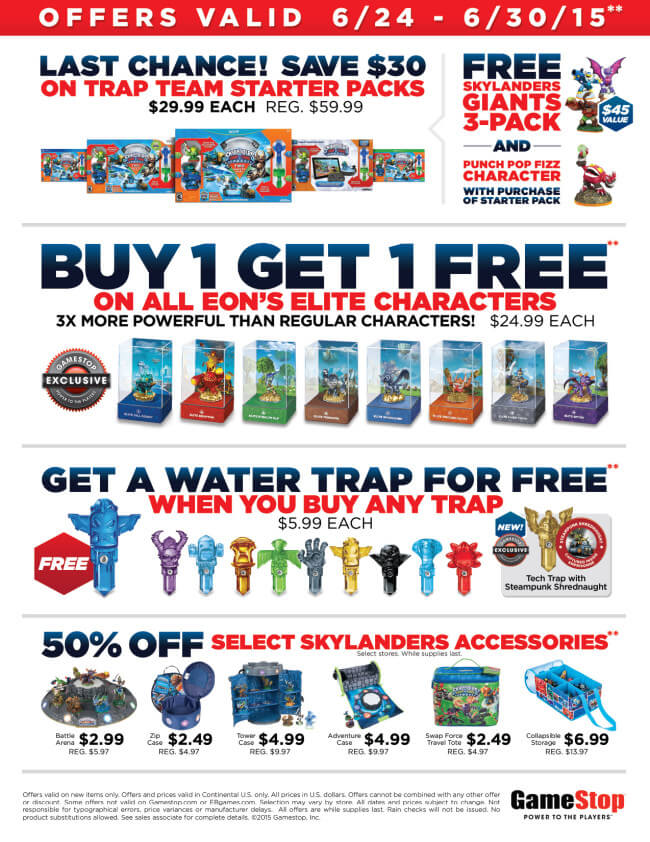 GameStop is having some amazing deals! The starter pack for Skylanders Trap Team is just $29.99, and when you buy you get a free 3-pack of Skylander Giants and Punch Pop Fizz! My son can't wait to get it. Plus, there are tons of BUY 1 GET 1 FREE Deals! Check out the flyers below to see all the amazing deals!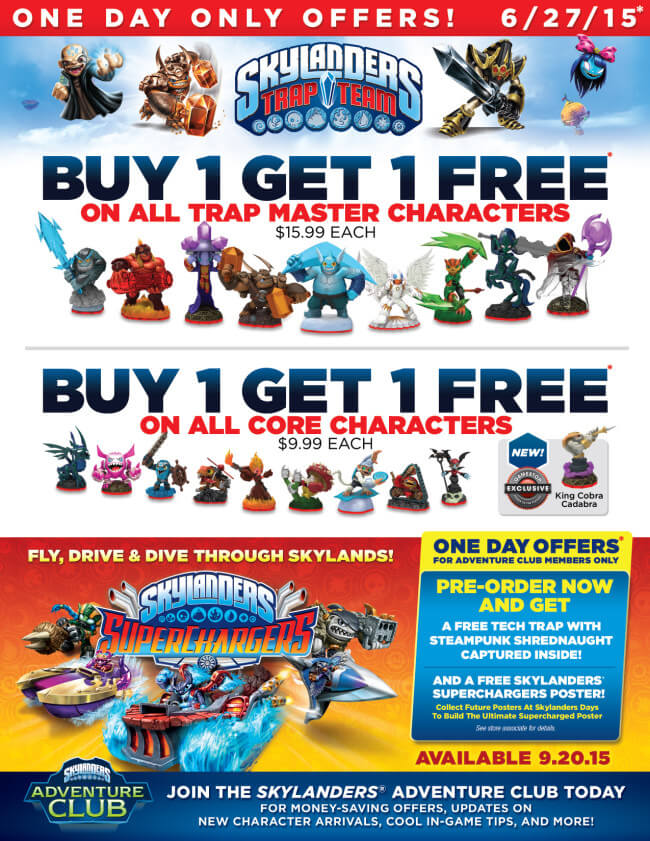 You can also join the Skylanders Adventure Club and pre order the newest Skylanders SuperChargers where you can fly, drive, and even dive in Skylands! My son can't wait for September for this one!
Does your child play Skylanders? Which ones are their favorites?