This post was sponsored by Klondike as part of an Influencer Activation for Influence Central. I received complimentary products to facilitate my review.
We start trick or treating pretty early, and it's still light outside. After a couple hours, the kids' candy buckets are loaded full, and we're headed home. Then, what do you do? First, we all sit outside and hand out candy, and the kids eat a few treats from their buckets. But after about an hour or so, the kids are ready to head inside, get out of their costumes, and snuggle up on the couch.
For the past few years, we have a little party with the kids. Sometimes a few of their friends come over as well. We get a yummy snack and have a scary movie marathon (kid friendly!), and we have a great time.
This year I went to the store and grabbed popcorn and a variety of Klondike Bars. My kids love cookie dough, so I know they are going to love the new Cookie Dough Swirl bar. I also grabbed a few other varieties like REESE'S, Heath, and some Klondike Kandy Bars in Caramel and Peanuts.
Here's our list of some scary movies that I'm going to let the kids choose to watch tonight. There's even a few from when I was a kid!
Monster House
Harry Potter
Gremlins
The Goonies
Arachnophobia
Ghostbusters
Beetlejuice
The Nightmare Before Christmas
Coraline
Hocus Pocus
If you're looking for a fun night after trick or treating with the kids, grab some Klondike bars. You can find 12 varieties nationwide, including the new Cookie Dough Swirl, as well as Caramel Pretzel, Heath, REESE'S, Mint Chocolate Chip, Krunch, OREO, Dark Chocolate, Rocky Road, Double Chocolate, Neapolitan, and Original.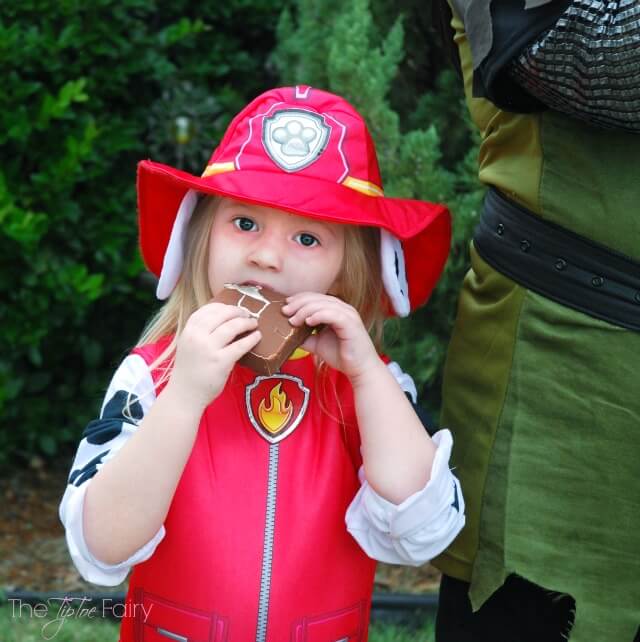 I just love that thick chocolaty shell and the creamy ice cream. Plus, the Klondike Kandy Bars now come in packages of 6 with two more bars! You can find them nationwide in these flavors: the new Mint Fudge Cookie, as well as Caramel & Peanuts, Fudge Krunch, and Cookies & Cream.
To find out more visit KlondikeBar.com, and make sure to visit Klondike on Facebook and Twitter.
What's your favorite Klondike Bar flavor?