I was compensated with a family 4-pack to It'z Pizza Euless to facilitate this review. All opinions are my own.
Recently, my family and I visited It'z Pizza in Euless, TX on a Sunday afternoon. It's a fun family entertainment center complete with games and so much more,. Your meal includes unlimited pizza and pasta buffet with salad, hot dogs for the kids, delicious desserts, and drinks all included in one low price.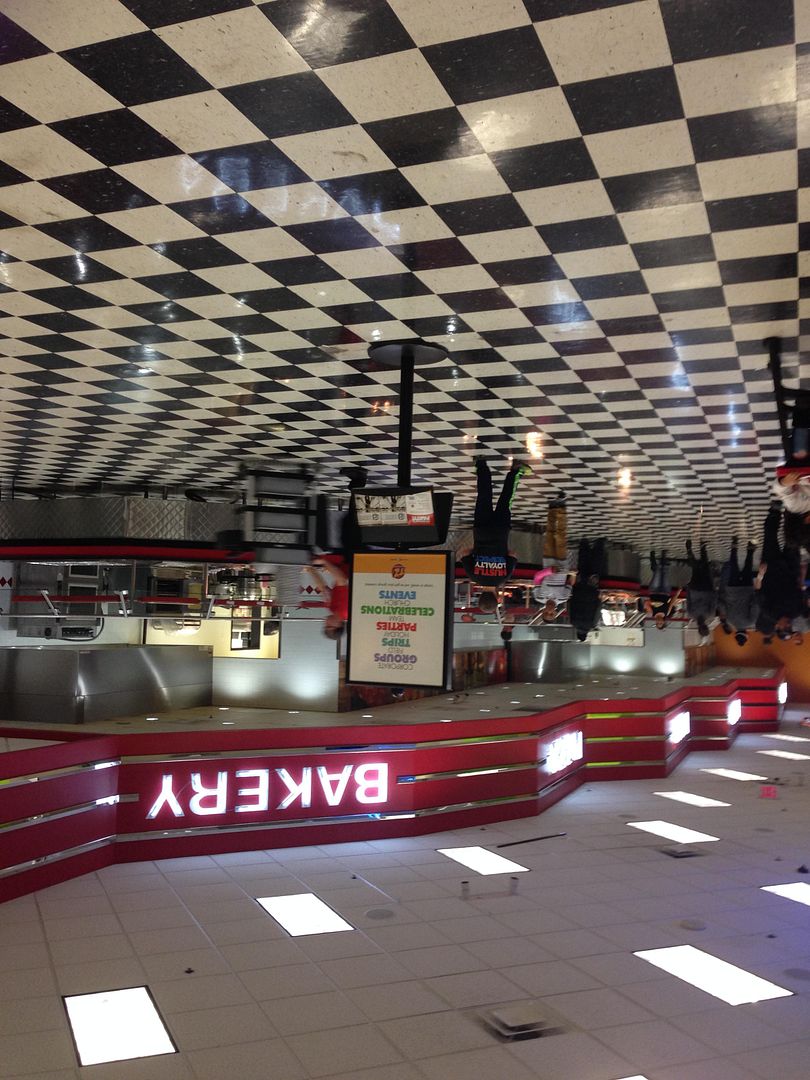 We arrived around 2 pm for a late lunch. There wasn't much of a line, and the buffet was freshly stocked and continued to be for our entire visit.
Not only do they have pizza and several varieties of pasta, they also offer a potato bar and make your own nachos. If you have younger children, they also have hot dogs and mac n cheese.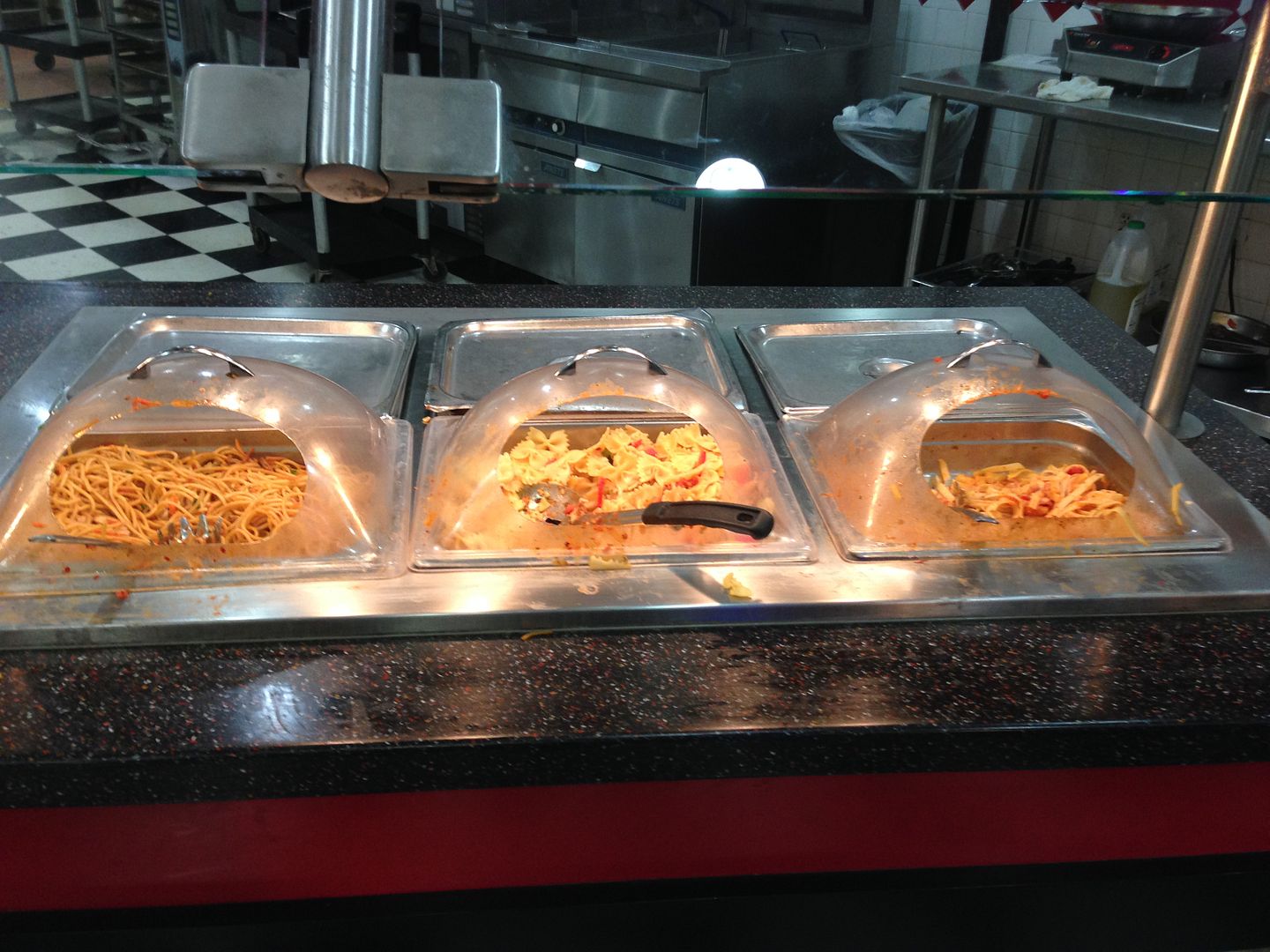 One of my personal faves is the salad bar. Every time I've been there, it always looks fresh and the ingredients are never low. Plus, they have just about any kind of salad dressing you can imagine, including vinegar and oil.
For dessert, they have quite a variety with giant cookies cut into pizza slices. They also have chocolate and strawberry cake. They even have yummy rice crispy treats, which were our fave!
One of the things I love about It'z Pizza over other similar places is the themed dining rooms. The Euless restaurant has 3 huge dining rooms. One is a 1950s type room where the decor looks right out of Leave It to Beaver. They have a sports gym room that looks like you're eating in the gym at high school complete with a giant movie screen showing sports games. But, the room we always head to is the movie room! While you eat, it's always showing a fun kid's movie. During our visit, it was The Croods.
Every time we go to It'z Pizza, the employees are always actively cleaning the dining rooms. You can always find a freshly cleaned table in whichever room you decide to eat.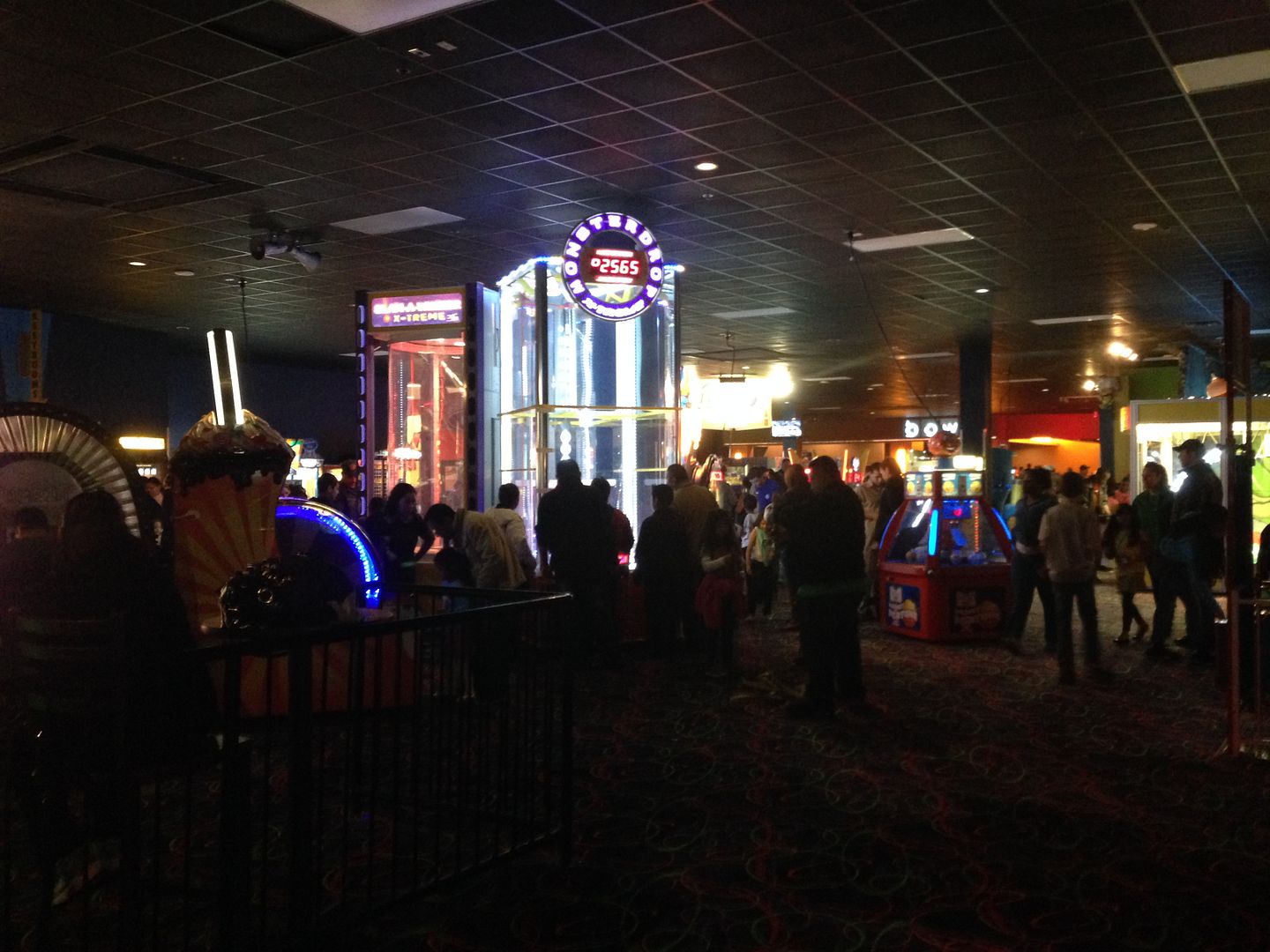 After eating, the next stop is the "Game Room," which is full of arcade games, bumper cars, a rock wall, lazer tag, plus a Lazer Maze! They also have full size bowling, which some great deals.
The arcade is a giant room the size of a grocery store. Most games use a game card that you swipe for various points and give tickets. The bumper cars, lazer tag, and the rock wall also use the points swiped on a card. While the bowling is a separate cost, they do offer some great deals for it.
This is a great place to take kids 4 and older. It's great that kids 3 and under are free since there are just a handful of rides and games for their size Everything else is geared toward bigger children, teens, and adults. Having said that, my 3 year old still have a blast! She played games with all of us and won lots of tickets.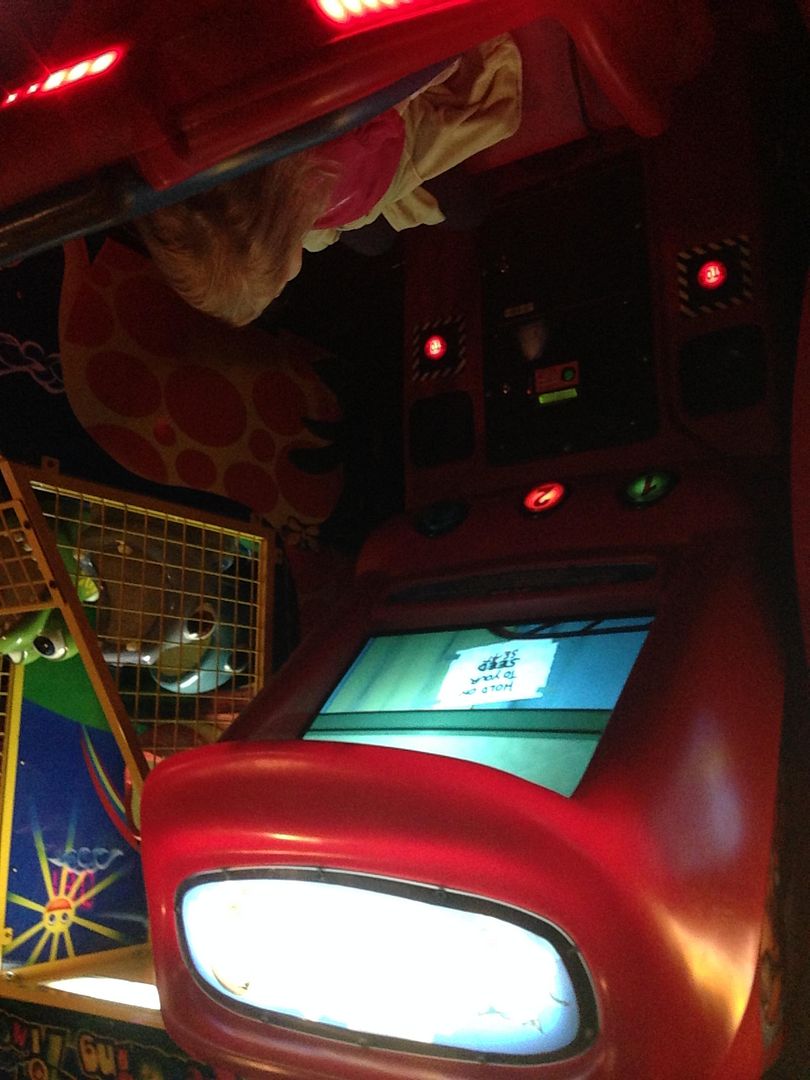 My favorite game was a new one for the ever popular BeJeweled game. You are able to play with other people in a group and win big!
In the game room, you can always find an employee to immediately help you if you have a problem with a game. We had a token machine malfunction, and the employee reset the game and gave us a fat stack of tickets that had been stuck.
After our cards were empty and we had fistfuls of tickets, we headed to the prize room. It's an entire room, not just a counter, full of so many prizes worth from a few tickets to thousands. To keep it from being too crowded, there is a small line waiting outside the room during peak times.
After getting our prizes, we stopped at the buffet one last time for a quick snack before we left for the day. We all had a great time together!
There are a few other It'z Pizza Food & Fun restaurants around the US. You can find one close to you here. For the It'z Pizza here in Euless, TX, they have some awesome daily specials:
Kids Eat Free on Thursdays! (2 Free Child Buffets per paying adult)
$2.99 Tuesdays! $2.99 Buffets and $.99 Drinks ALL Day
Late Night Pass: $14.99 which includes a unlimited video games, unlimited attractions and a 20-point game card
All-You-Can-Bowl – $5 After 8pm Sun-Thurs
It'z Pizza also has some great birthday party packages from a traditional kid's pizza party in your very own party room to teen bowling parties and more. It's easy to book your party online.
If you live near a It'z Pizza, check them out for a great way to spend some family time together or your next birthday party.
Don't forget to check out It'z Pizza on Facebook and Twitter for even more fun contests and specials.