Years ago I started making these chocolate cream pies that were to die for. In fact, that's what I like to call this recipe, To Die For Chocolate Cream Pie. You tell yourself you're only going to have one bite. But, once you eat it, you can't stop.
Back then, I wanted to make a chocolate cream pie completely from scratch. I didn't want to cheat and make it from chocolate pudding or buy chocolate pie filling. I wanted to figure out how to make the chocolate filling on my own. My recipe is made from unsweetened cocoa. I found a long lost chocolate pie recipe in one my grandmother's or mother's old cookbooks I have lying around, and taught myself to do it. Now, I can't find the original recipe. However, I did end up tweaking a few things to make it to my liking and added a pile of whipped cream on top.
Do you ever just get a craving for something that will not go away? I know I do. I will let it sit in the back of my brain for weeks wondering if it'll go away. This chocolate cream pie is one of those that will never completely go away until I get a taste. I just start craving it more and more until I finally whip one up. What are you craving right now? I finally had my fix of this pie over the weekend when I found some mini pie shells hiding in the back of my pantry.
This pie recipe is very easy. It looks daunting, but if you follow the directions it literally makes itself. I've never had it come out wrong. And, it is amazingly delicious!
To Die For Mini Chocolate Pies
Yields: 12 mini pies or 1 whole pie Printable Recipe
Ingredients
12 tart shells or 1 chocolate cookie pie crust
3 egg yolks, beaten
1 1/2 cups white sugar
4 heaping tablespoons cornstarch
1/2 cup unsweetened cocoa powder
1/2 teaspoon salt
1 cup milk
2 cups of heavy whipping cream
1 tablespoon butter
1 1/2 teaspoons vanilla
Whipped Cream
2 cups of heavy whipping cream
1/4 cup sugar
Directions
1. In a large mixing bowl, cream together egg yolks and sugar. Mix in cornstarch, cocoa powder, and salt.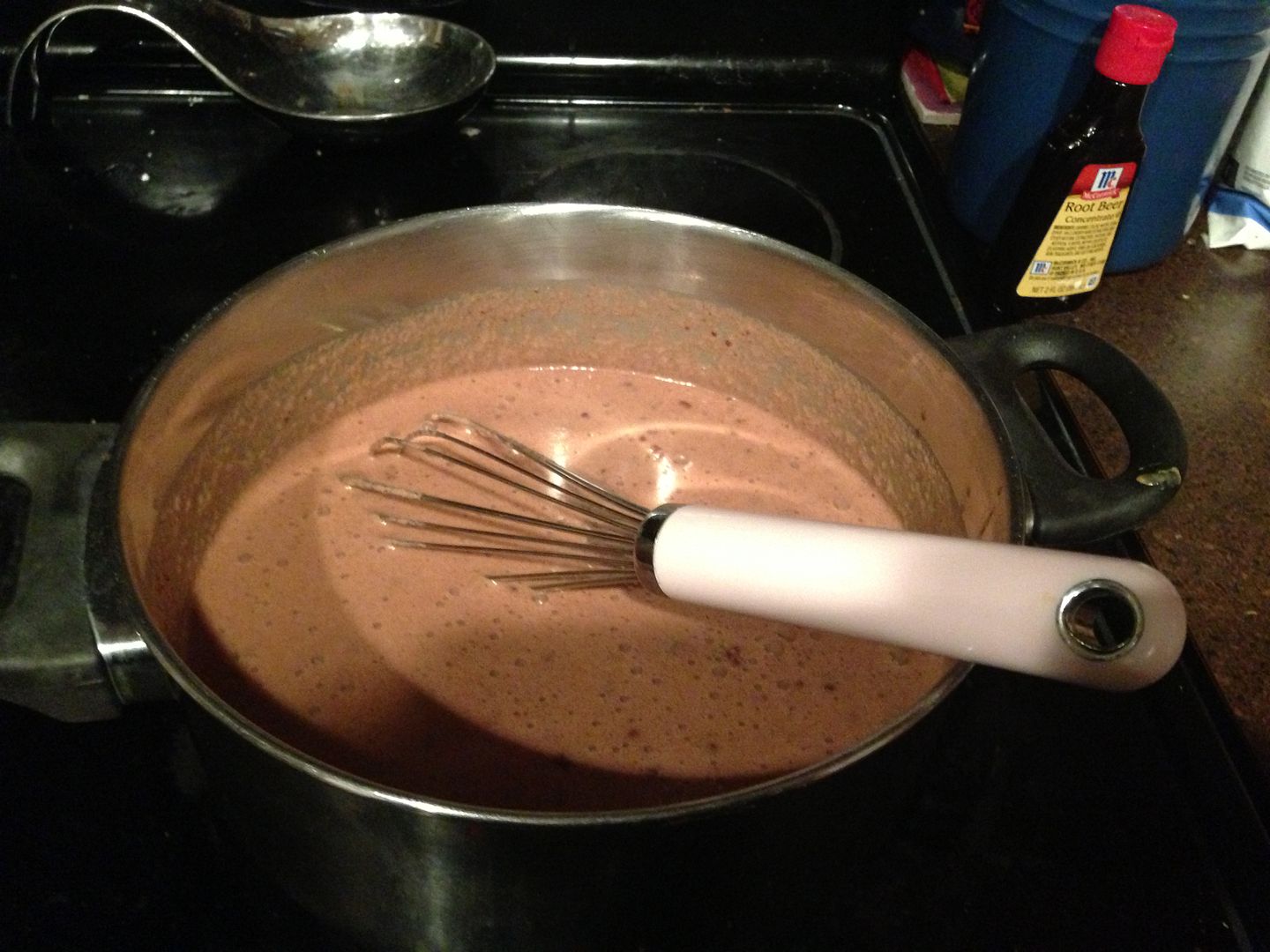 2. Add cream and milk and stir gently.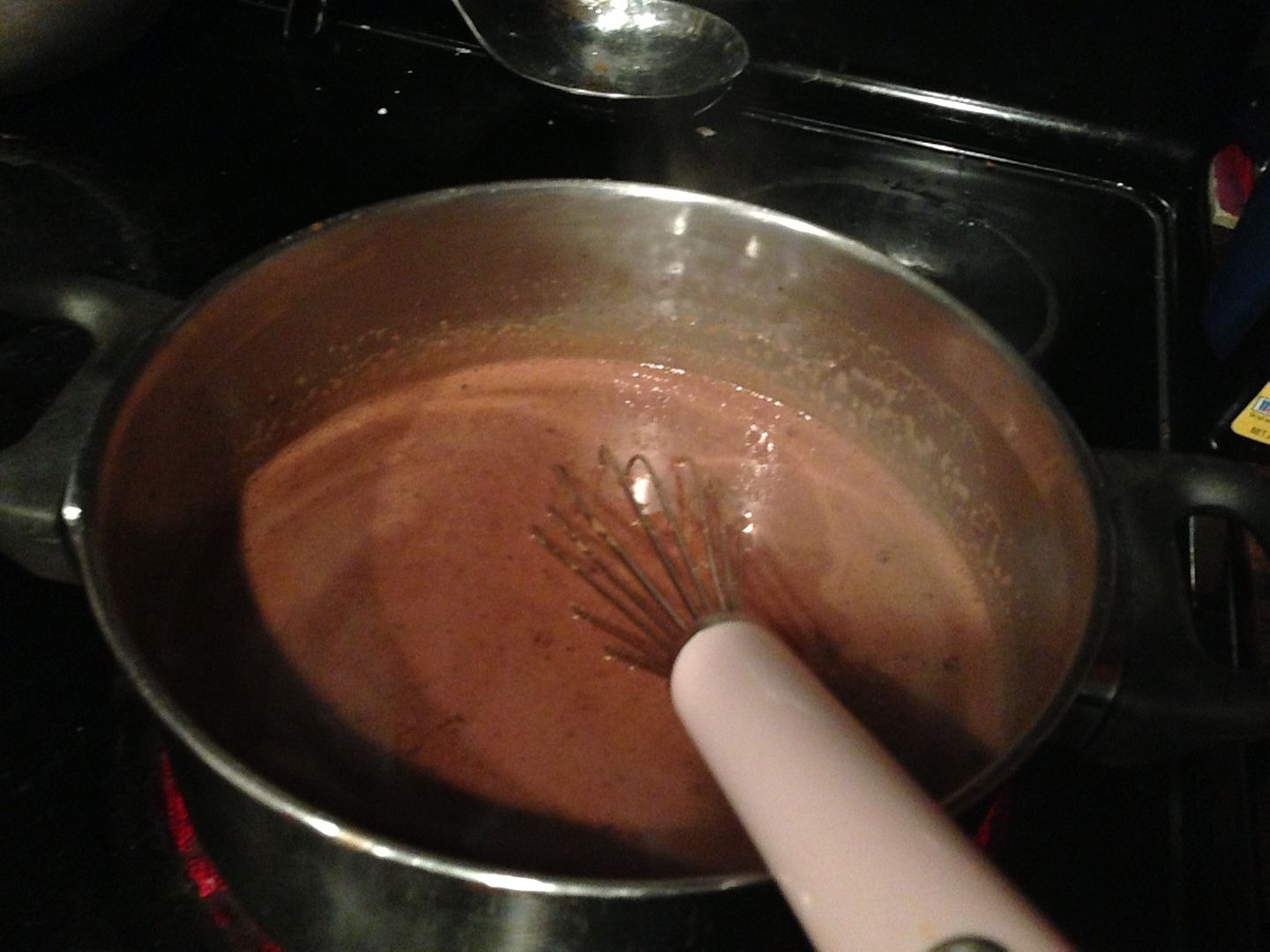 3. Pour mixture into a large saucepan and cook over medium heat, stirring constantly, until boiling. You will feel it thicken. Cook additional 1 minute.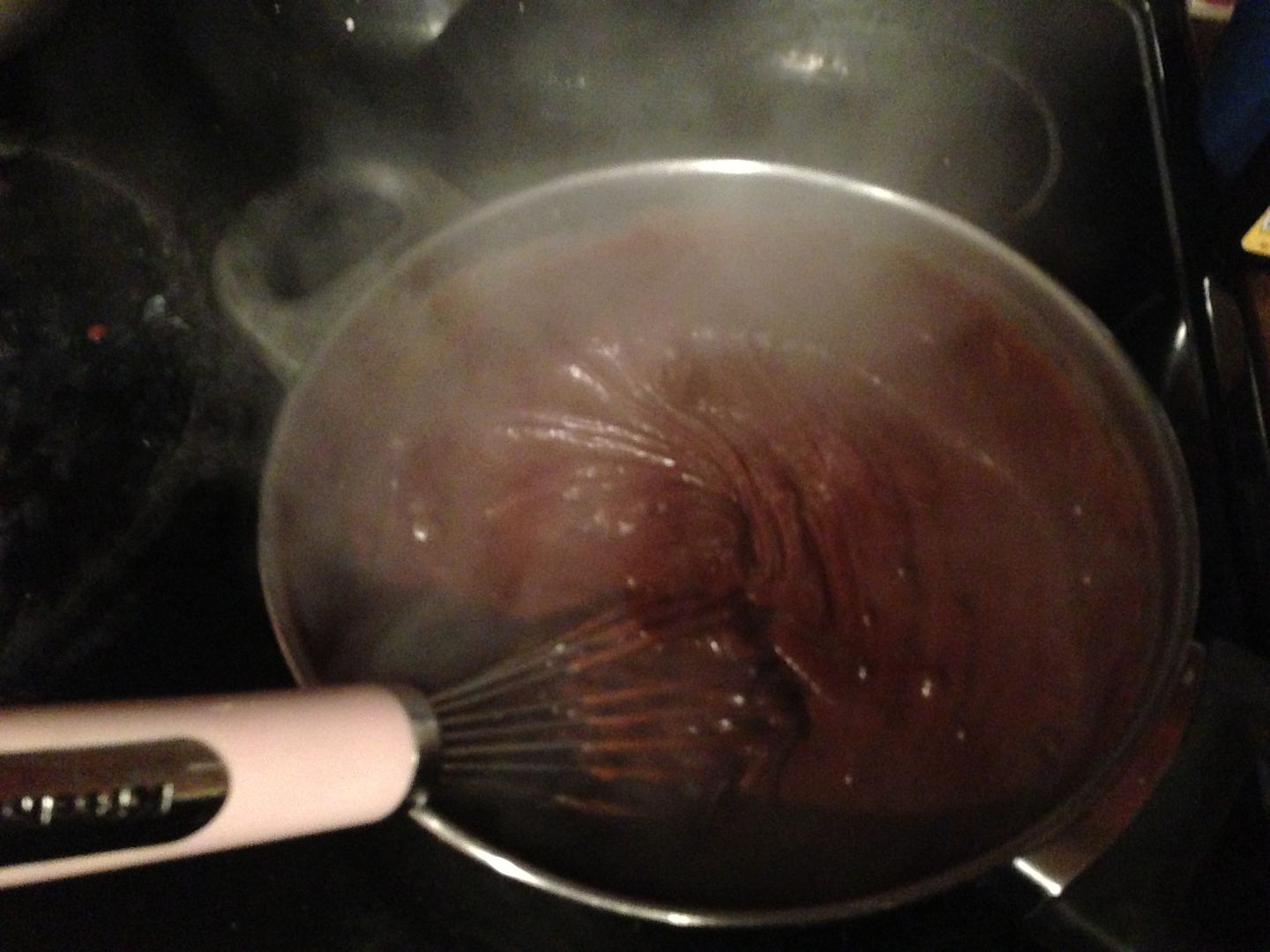 4. Remove from heat. You'll notice it becomes almost a solid and starts pulling away from the sides of the pan. Stir in butter and vanilla extract. Cool slightly, then pour mixture into tart shells or large pie shell. Chill about 1 to 1 1/2 hours for mini pies or 2-3 hours for a whole pie.
5. Whip cream and sugar together until it forms peaks.
6. Pile it on top of chocolate filling. Garnish with cocoa or chocolate sprinkles or shavings.
And that's it! Enjoy!!