This is a sponsored post on behalf of Amazon. All opinions are my own.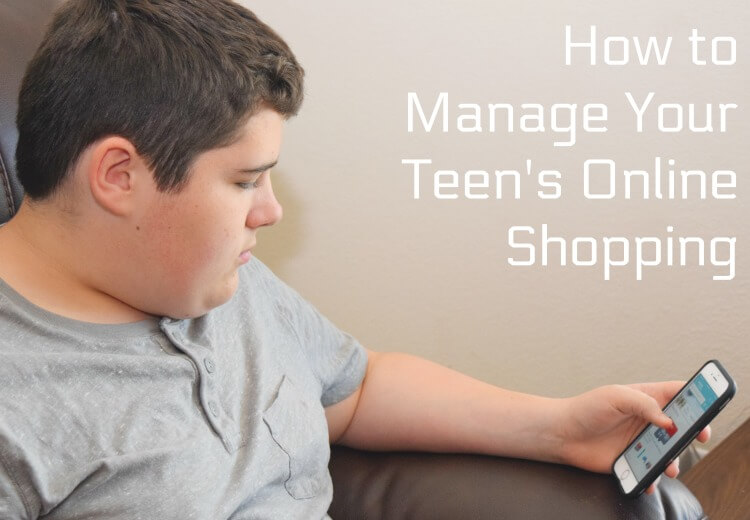 Online shopping has opened a world of possibility to more than just us grown-ups. My teens LOVE to shop online. But, we've had some hassles and mix ups with them trying to place their own order with my information or sometimes even a communication mix up about what to order.
Once my oldest teenager ended up ordering two of the same phone cases because she was trying to switch to a certain credit card I had saved in the account. Another time I ordered the wrong computer case for my son to use at school because I didn't understand what he wanted.
Amazon has a solution! Now your teens, ages 13-17, can have their own login with your Amazon account. You can add up to four teens to your Amazon account for free, and you can set this up even if you don't have Amazon Prime.
If you do have Amazon prime, your teens can share many of the benefits of your Prime membership like FREE Two-Day Shipping, Prime Video, and Twitch Prime. I love that they can get their own product recommendations, so it doesn't clutter up my recommendations on the Amazon App. Plus, with their own login, there are separate order histories and lists that are tailored specifically to your teen's shopping history and interests. Not only can they shop independently, but they can also share your Prime Video benefit and stream digital content like movies and television shows.
There are also some great safeguards so they can't just go on a shopping spree without your knowledge.
Teens can login into the Amazon App anytime and place an order with a parent-approved credit card as well as a parent-approved shipping address. Then, parents can quickly review and agree to the purchase via text. You can also take a closer look by going to the order page to learn more about the products they want to purchase.
My son was given $100 to spend on Amazon with his new teen login. This week he ordered a new speaker system that came with a subwoofer for about $35, and he's saving the rest for a new video game.
When he places his order, he's even given the option to send me a note about WHY he needs it. Once he's completed an order, it shows up in his account's Order History and lets him know if I have approved it or not. Then, when it's approved, he gets a text message.
I chose to require approval on every single order because I need to know exactly what my 13-year-old wants to buy, if it's affordable, and if it's really needed. This way I can teach him to be a savvy online shopper.
There is also an option to skip the approval process and simply set a pre-approved spending limit. Parents then receive a text message with an itemized notification for each order and can cancel or return items based on Amazon's policies.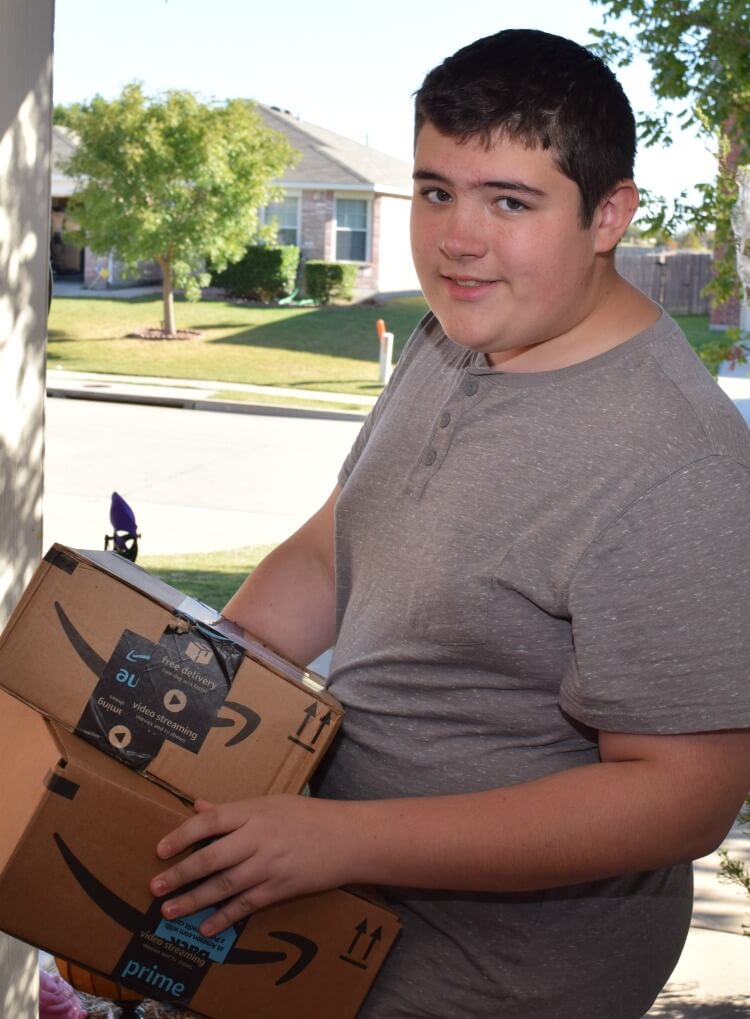 My teen and I are both excited he can have his own login with everything tailored to him. It allows him to be independent, yet it also makes things convenient for both of us when he needs additional school supplies or a certain book for English class.
Check out www.amazon.com/forteens for yourself and see if it's the right solution for you and your teen. It's a great way to help teach your teen how to make smart decisions when it comes to online shopping.