This is a sponsored post on behalf of Irresistible Me. All opinions are my own.
When Irresistible Me asked me to give an honest review of their Silky Touch hair extensions my teenage daughter jumped for joy. She has inherited my very fine hair and has been dying for a chance to try out hair extensions.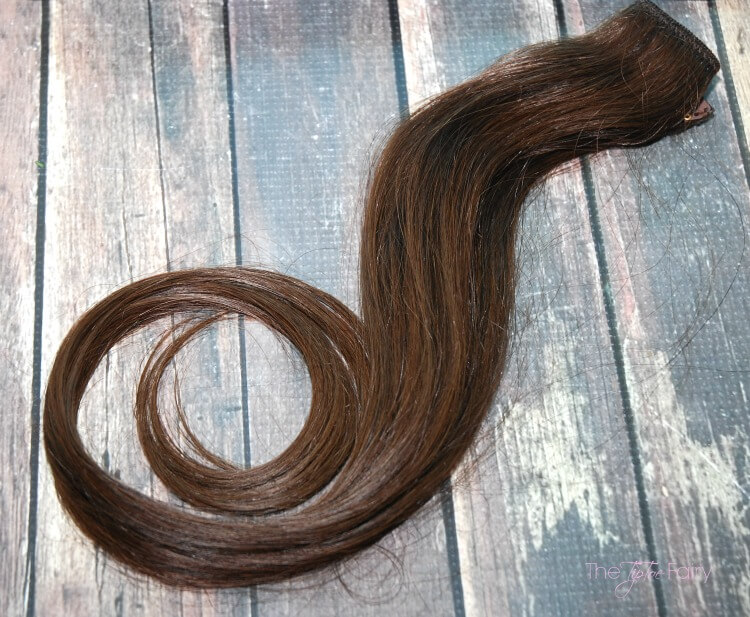 Prior to this, we had never tried hair extensions before. Irresistible Me has some great YouTube videos to make it so easy. They even have a very thorough video to show you all the hair color choices where they compare each shade to the one before it. That was so helpful and truly made it easy for us to choose the perfect color to match my daughter's hair.
When you get your hair extensions, there is a big pouch with seals, and there is a little pouch. The little pouch has a sample extension so you can make sure it matches your hair. This way you can send back the large pouch with the seals still intact so that it can be exchanged for the right color. We chose the Medium Brown color, and it was truly a perfect match for her hair. You cannot tell what is her hair and what is extension hair.
This is her before pictures.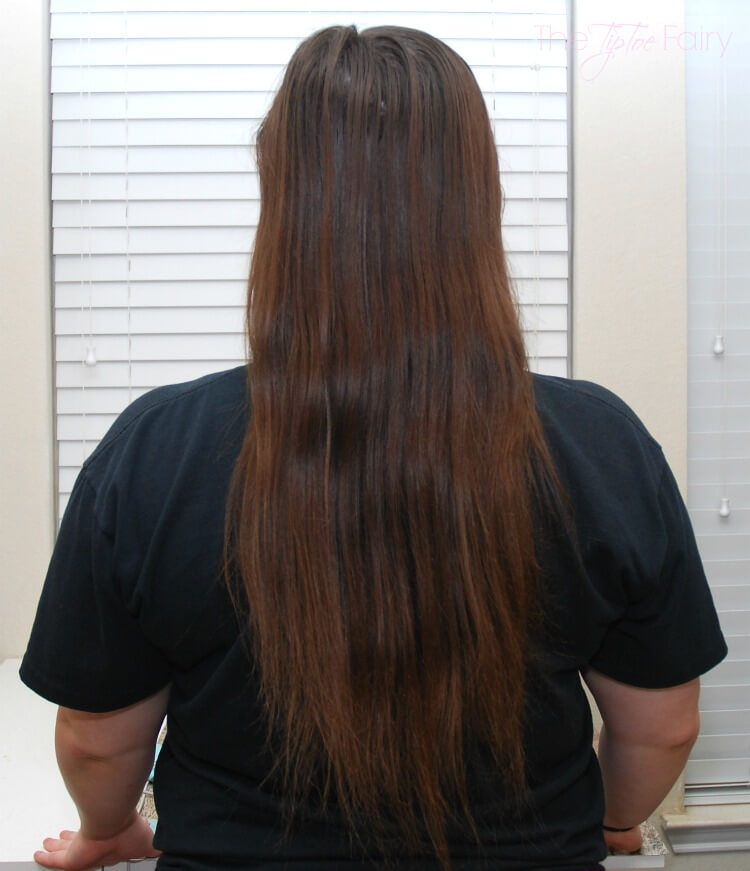 Here are her after photos. This is her new prom dress. She's a junior this year, so it's her first year to attend the prom. She is very excited.
After watching a few of the videos to get a feel for how to put in the extensions, they were easy to do. Now my daughter can put them in her own hair easily. The extensions work just like real hair because they are 100% Remy human hair. It's easy to curl and style. I curled her hair after the extensions were in.
You're going to love these! They are a a great affordable price, and you can easily cut, style, wash, and color them to fit your hair perfectly.
Visit Irresistible Me on Facebook, Twitter, Pinterest, Instagram, YouTube.
Have you ever tried hair extensions?