This is a sponsored post for Schlitterbahn Water Park in New Braunfels, Texas. All opinions are my own.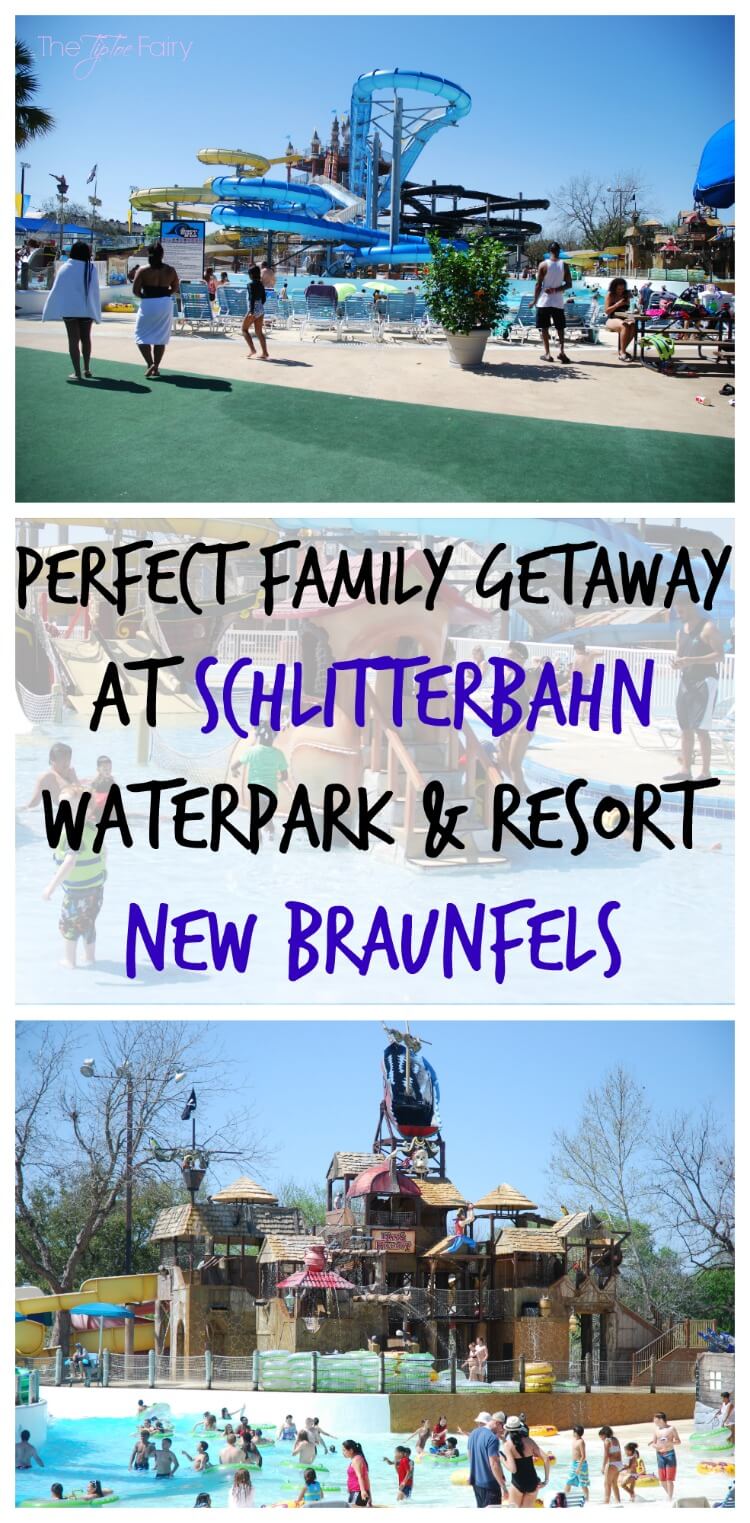 While our kids were on spring break, we headed down to New Braunfels to stay at the Schlitterbahn Waterpark & Resort. We had such a great time! The hospitality was amazing at both the resort and the water park. Schlitterbahn is one of those places that is always family oriented, which is why we enjoy it so much.
The cost of a stay at the resort also includes water park passes. We arrived at check in, and everyone got a resort bracelet and a water park bracelet. Each adult was given a lanyard with a room key. I love that these room keys open the door with just a wave of the magic room key over the lock. My kids fought over who was going to open the door each time we went back to the room.
There are all kinds of room available from ones that will hold big groups of 16 people to regular hotel rooms. They even have cabins that are right inside the water park. You walk out your door and you're in the park ready to play. We had a lovely suite that had just been renovated right above the office. It was right where all the fun resort activities were each night. Our room included a microwave and microfridge. Our room slept 6 people with 2 double beds in the bedroom, and a pull out sofa in the living area. Both areas had big flat screen televisions.
Every morning they have an express line right in front of the resort office with an employee scanning your resort bracelet so they can give you the new day's water park bracelet. There was never more than 2-3 people in front of us. They also have a tram that will take you and pick you up.
During Spring Break, there was only one section of the water park open because they could heat the water, since it was still a little chilly in March here in Texas. Other parts of the water park are actually fed by the Comal River, which is still a bit too chilly.
During summer hours, the water park is open much later, but during Spring Break it closed at 5 (and 6 pm for resort guests). Resorts guests got an extra hour in the morning and an extra hour in the evening at the water park. Also, since the water park closed early, the resort had activities like games and a different family movie every night as well as free popcorn and s'mores. Plus, the heated swimming pools around the resort were open until midnight each night.
The biggest seller for me is that Schlitterbahn lets you bring your own cooler and food. There are so many water parks that don't let you do that. It saves us a lot of money when I can pack lunch and snacks. We also had to get one of Schlitterbahn's famous funnel cakes. This time we got Cookies and Cream. They also a food truck for Donuts, which we all had to taste. They had a variety of foods available from hamburgers to barbecue. The barbecue shack also had roasted corn that my kids could not pass up.
Even though just part of the park was open, we had a blast. Blastenhoff Beach opened up into our favorite thing which was the Torrent River.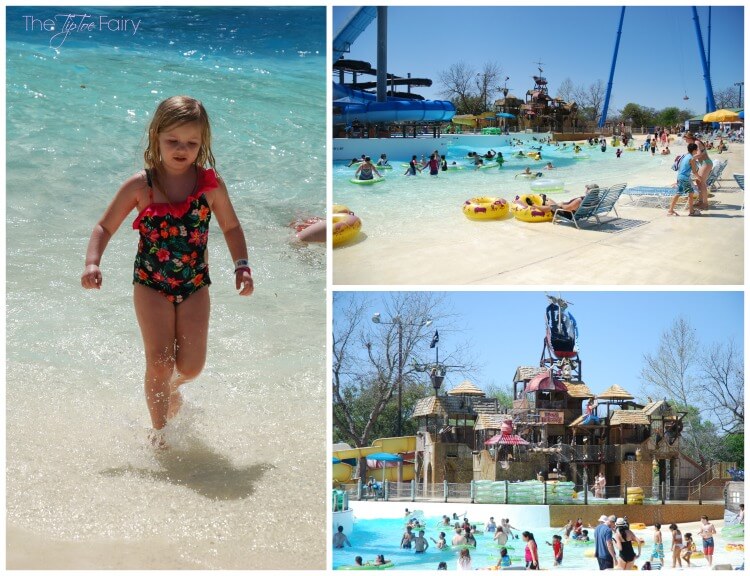 This is no lazy river. You'll love it best when you're laying in a tube and letting the big rapids move you all the way back around the beach again. Four of us would get into tubes, and the fifth person (usually my sweet husband) would keep us all together as we tubed through the river. It was so much fun!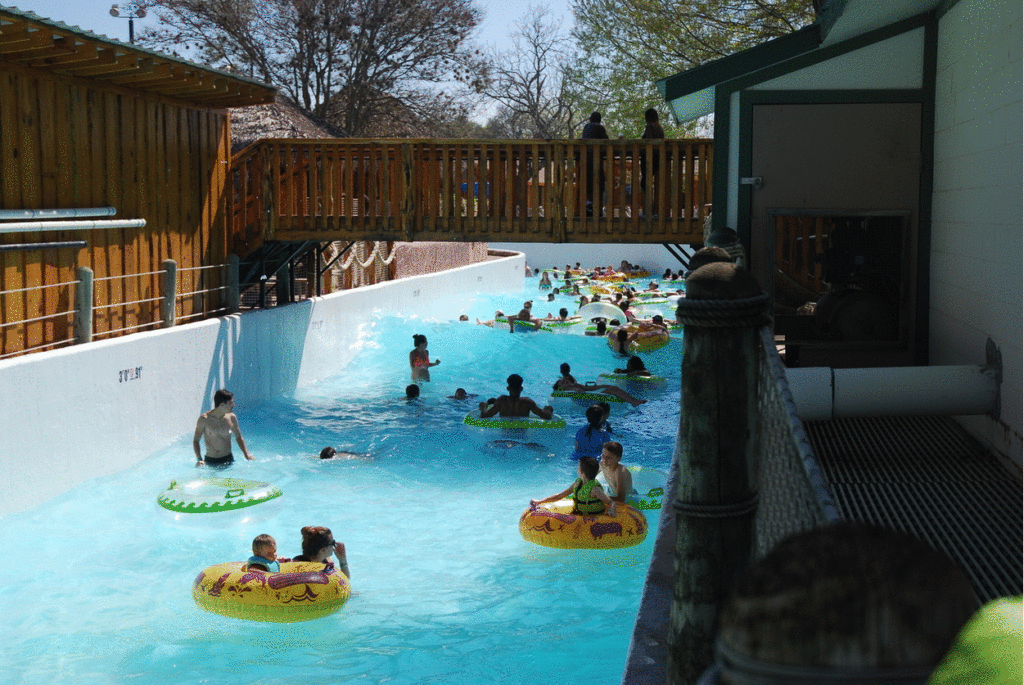 The Master Blaster is a roller coaster and water slide all in one. This is been voted the best water ride many years over. My husband and son rode it. The line was not bad, and it's in the shade and up in a big tower with a nice breeze. It's a two-person ride. You go down a steep incline and then the water shoots you back up a hill, and it's a pretty long ride, not just a one way trip down a slide.
While they were riding that, my teenager and I took my youngest down to the different kid areas. This is another reason I love Schlitterbahn, they always have so many kid areas for play. We started off in Kinderhaven. It has various small slides for little kids. The water is very shallow, and we loved that it was very warm. My teenager and I would sit down in it to warm ourselves up after going through the Torrent River while my youngest played on all the slides.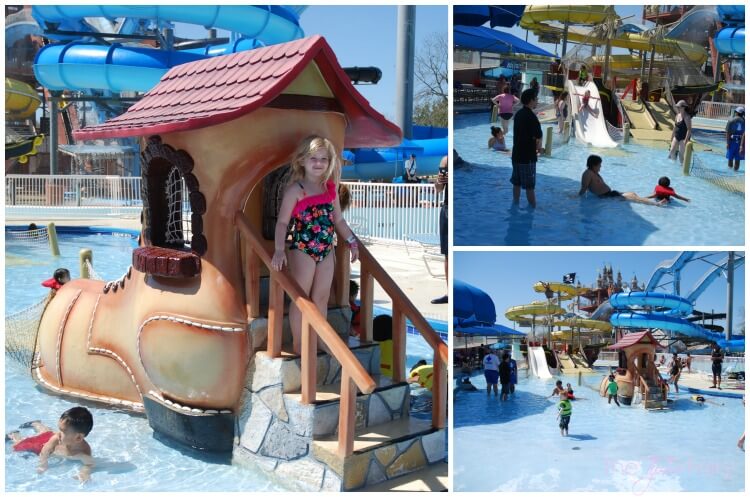 My youngest also learned to love water slides on this trip at Han's Hideout. Han's Hideout is huge water fun house filled with all sorts of water play from dumping buckets to water cannons, tunnels, slides and more. Han's shipwreck dumps 500 gallons of water down below every few minutes.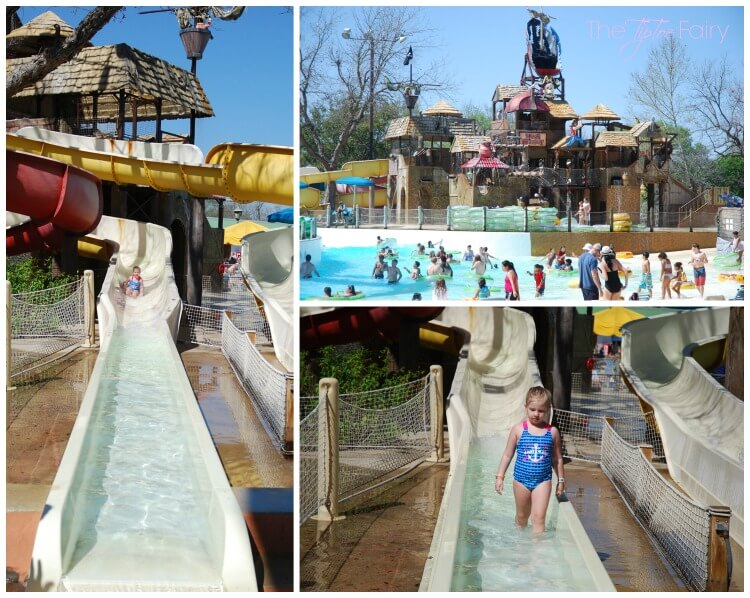 My husband found Bamboozled Bay on our last day. We had no idea tucked behind Han's Hideout was a heated pool with a swim up bar! We also found out this pool was open to resort guests for an extra hour at night. It was a great place for the kids to swim, and Nate and I to have an alcoholic drink.
They have some delicious signature drinks that come in souvenir cups. We each got a Frozen Sangria Margarita that was delicious!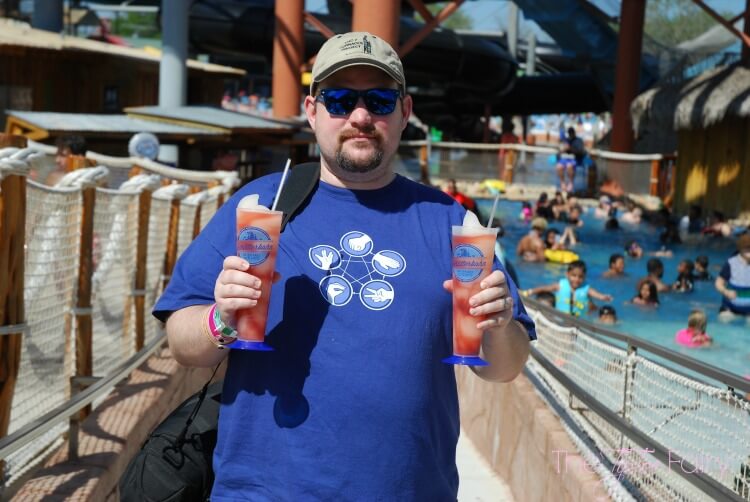 We can't wait to come back and experience the longest lazy river in the world and so much more! Click HERE to plan your next trip to Schlitterbahn in New Braunfels.
You can experience all the fun, too, at Schlitterbahn New Braunfels!