This post was sponsored by WaterWipes as part of an Influencer Activation for Influence Central and all opinions expressed in my post are my own.
I mentioned a few posts ago that I'm expecting baby #4. We are so excited! One thing I don't have to search for is the perfect baby wipe. I discovered WaterWipes a couple years ago when my youngest was a toddler. I wish I had these when my other two were babies and toddlers. They are perfect for babies and for clean up after kid crafts!
With each of our children, we only cloth diaper, but when we're out and about, I definitely need wipes we can trust. This is why I'm so glad I found WaterWipes. They are chemical free baby wipes that contains only two ingredients, 99.9% pure Irish water and 0.1% grapefruit seed extract.
WaterWipes provides a safer and natural option when you want to avoid the chemicals in other baby wipes. I know I can let my 6 year old clean her face and hands with WaterWipes, and I don't have to worry about a rash or itchiness. We also use them to clean up after a fun crafty time.
Today I've got a fun craft your kids will love, and WaterWipes make it easy to clean little hands after play! We just made this creepy cool slime just in time for Halloween, and WaterWipes helped us clean up hands from all the fun.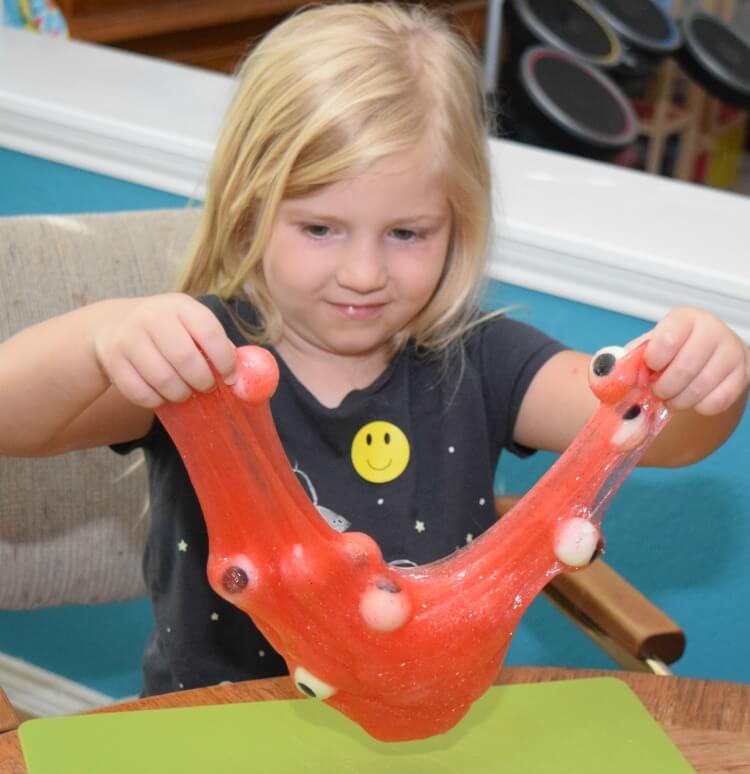 Glittery Eyeball Slime
Supplies:
In a plastic bowl pour in both bottles of red glitter glue. (If you can't find red glitter glue, then use 2 bottles of clear washable glue and 1/4 cup of red glitter).
Next, pour in the water and starch.
Drop the eyeballs into the soupy mix.
Stir until the glue and eyeballs start to form a blob.
Transfer the blob to another bowl and begin kneading and squishing it until most of the liquid is removed.
Once the liquid is gone, and it just feels like slime, you're ready to play!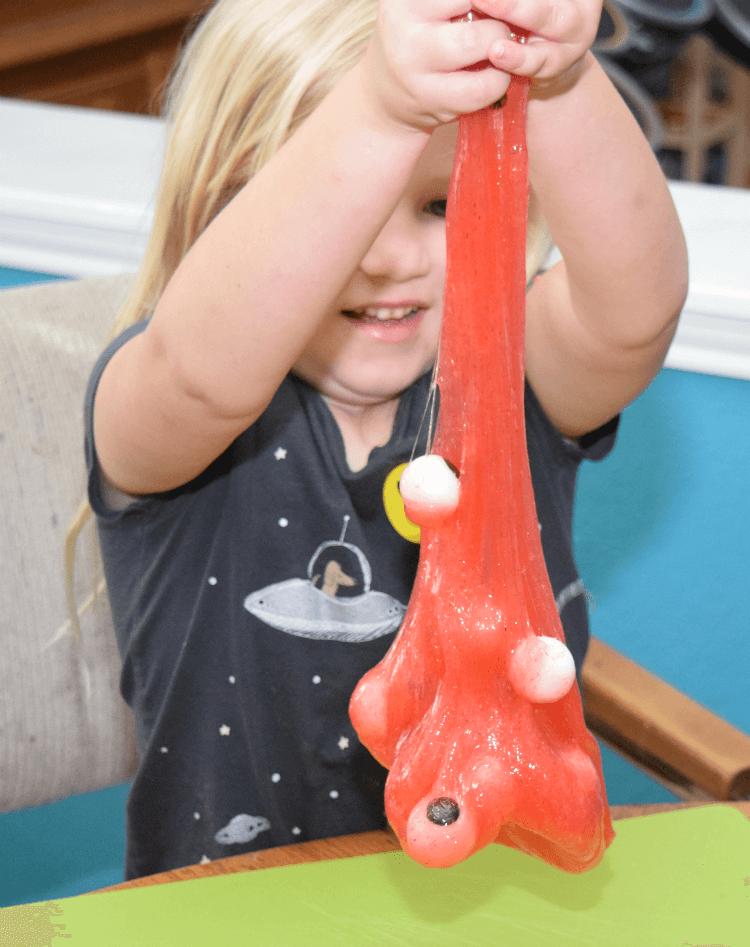 When craft time is over, simply store your slime in an airtight container. We usually use zipper baggies. And, then clean up with WaterWipes!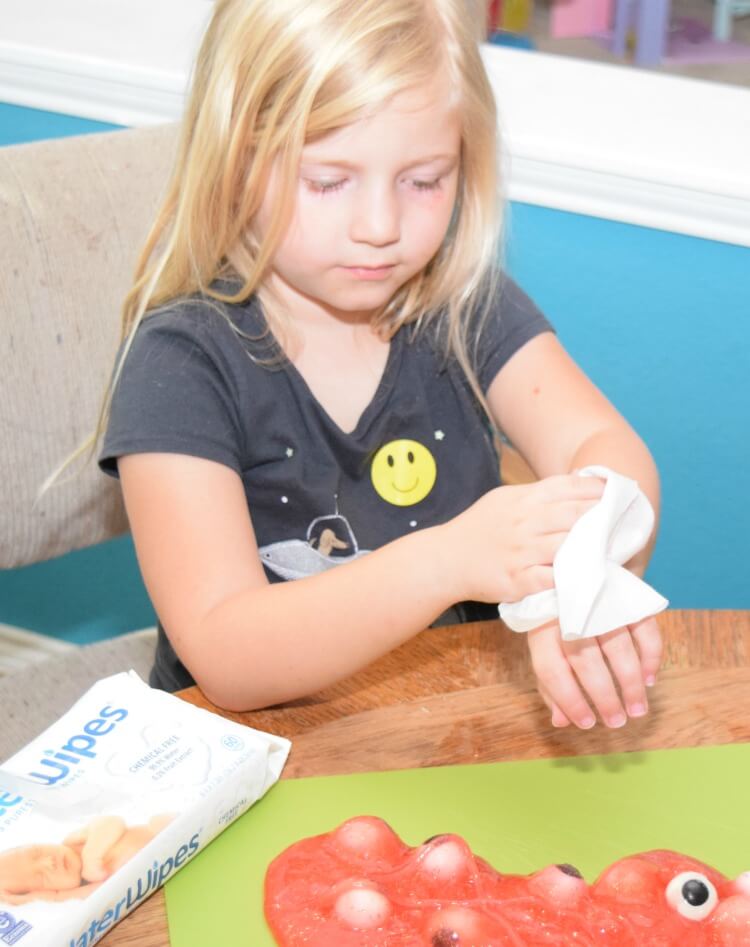 Don't forget to grab a copy of our DIY Slime Guide. It has all kinds of tips, tricks, and things you never even thought of when it comes to making slime! Get it HERE!
More Slime Recipes