This post was sponsored by Supreme Source® as part of an Ambassador Program for Influence Central and all opinions expressed in my post are my own.
Just like humans, our pets can have dietary issues. Our Boxer dog, Hank, has had some sensitive stomach issues. Boxers are notorious for having digestive issues. After some help from the vet and doing our own research, we decided to make some changes to help Hank feel better.
#1 We stopped chew bones of any kind. He's not allowed rawhide or dental bones. Instead, we make sure he has plenty of his favorite toys to chew on.
#2 We decided to put him on daily probiotics to help his digestion. When we prepare his food, I add a probiotic into each meal.
#3 We stopped all dog treats and switched him to small grain free dog treats. Hank loves the Supreme Source® Salmon treats, and I love that they are made in the USA and only 3 calories per treat.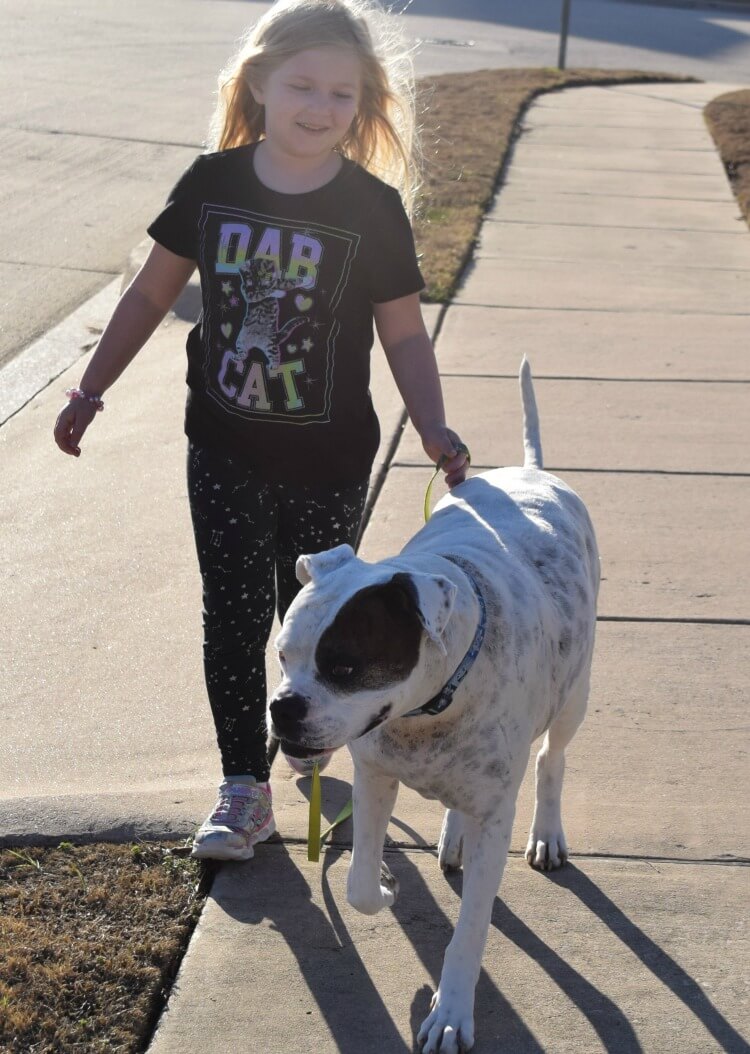 #4 We don't allow him to go for a walk or play until about at least an hour after his meal so his food has had adequate time to digest.
#5 We did a couple of things with his food. First, we started really paying attention to dog food options and labels. We decided a grain free dog food such as Supreme Source® would be best for him. I really liked that in addition to the probiotic we are giving Hank, Supreme Source is packed with healthy enzymes and prebiotics to cleanse and rejuvenate both inside and out.
They recently started carrying it at Albertsons, so that's where we picked up a bag of Supreme Source Grain Free Turkey Meal & Sweet Potato Dry Dog Food. You can also find it at Food Lion, Safeway, Stop & Shop, Giant Eagle, Hannaford, DeMoulas & K-Va-T, Smiths or Frys.
Secondly, we started feeding him smaller portions three times a day and using smaller food bits. That's one thing I like about Supreme Source, that it's made in smaller bits, which I think helps him digest his food easier. It's also grain free. Supreme Source has no corn, no wheat, and no soy, and it contains no artificial flavors or colors. Plus, it's a superfood and has a healthy blend of fruits and veggies, which are natural sources of potassium, fiber, vitamins and minerals.
Supreme Source 10-Day Detox program
We are putting Hank on a 10-Day Detox program with Supreme Source. You can do this, too, with your dog or cat, and improve your pet's mind, body and soul. To start your pet's detox today head over to Super Food Switch for a free bag of Supreme Source® pet food (up to $9.99 value, while supplies last). Sign up to receive a coupon and you will also receive daily emails to guide you through 10-day detox. It's available this spring!
Stay tuned for an update on our 10-day Detox with Hank, so you can check out the difference it can make!
This "Pet Detox" Promotion is not intended to substitute for medical advice or treatment. It is always recommended that you consult your veterinarian or a qualified medical professional for your pets. These information and products are not intended to diagnose, treat, cure or prevent any disease or medical problems.