This post was sponsored by Rubbermaid through their partnership with POPSUGAR. While I was compensated by POPSUGAR to write a post about LunchBlox, all opinions are my own.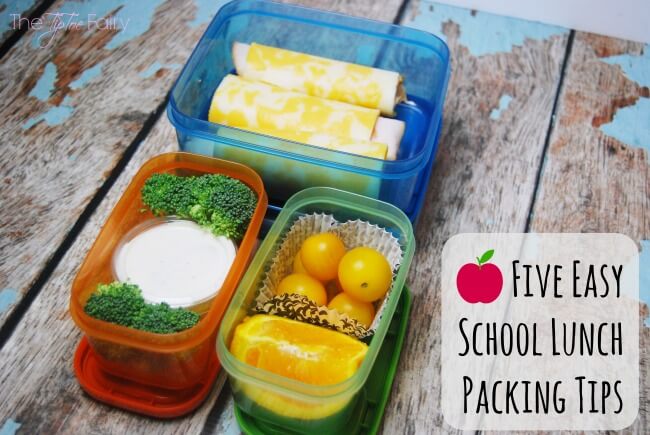 With three kids and a husband, I pack a lot of lunches during the school year. I also go through a lot of sandwich bags. Recently, I got to try the LunchBlox from Rubbermaid, and I have to say I love it! I can't wait to start using it for school lunches with my two youngest kids.
It has smaller compartments and bigger compartments, so I don't need any sandwich bags at all. Not only that, it has a convenient ice pack that attaches directly to it to keep things cold.
One of my favorite features is that it stays together. The little indentations have lips that easily hold compartments together. You can even turn it upside down and shake, and it still stays together!
When I pack school lunches, I keep it to mainly protein, fruits, and veggies. We tend to stay away from things like chips or cookies. I like to pack lunches that I know they will eat, and it will keep them feeling full until the end of the school day.
Here are some of my favorite tips for making school lunch packing easy:
1. If your kids aren't into sandwiches, try wrapping up turkey or ham in cheese slices. My kids do like sandwiches, but I enjoy giving them a variety at lunch. Sometimes I send turkey and cheese roll ups or fun cheese shapes and crackers just to give them a change.
2. Cupcake liners are perfect for separating foods. This works great when you have a picky eater who doesn't like it when foods touch.
3. Using a lunch box with divided compartments like the LunchBlox cuts down on packaging (like sandwich bags!) and helps you remember all parts of the lunch.
4. Make your own prepackaged foods like little cups of ranch or hummus. Prepackaged food can really add up at the grocery store, so I like to make my own. I make up several ahead of time to last the whole week. It's convenient and saves me money, too!
5. If your kids love something like ranch, hummus, or peanut butter, just send a few easy foods for dipping.
Click HERE to visit Rubbermaid LunchBlox for more ideas!
What are your favorite school lunch packing tips?