This is a repost from my May monthly contributor post for A Peek Into My Paradise.
This is such a quick and easy recipe to make, and you can make it your own by adding all kinds of extras from boiled eggs to curry powder.
I have to say I was very excited to make this because I was able to use the green onions from my garden. It feels so good to use veggies you grew yourself.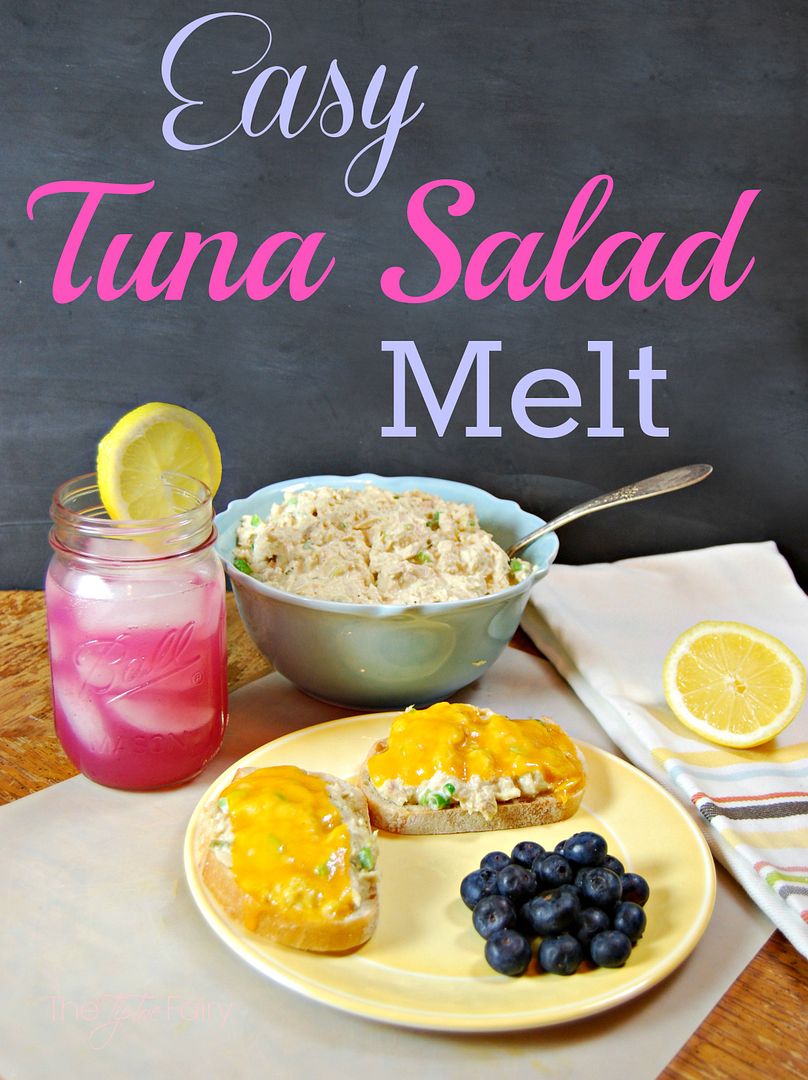 One alternative idea I came up with while making this easy tuna salad melt is to use shredded cheddar directly in the tuna salad. Then, when toasting it, the cheese would melt directly within it. Or, you could even make tuna salad quesadillas and the cheese would evenly melt through the tuna salad. I'm definitely going to give that try next time.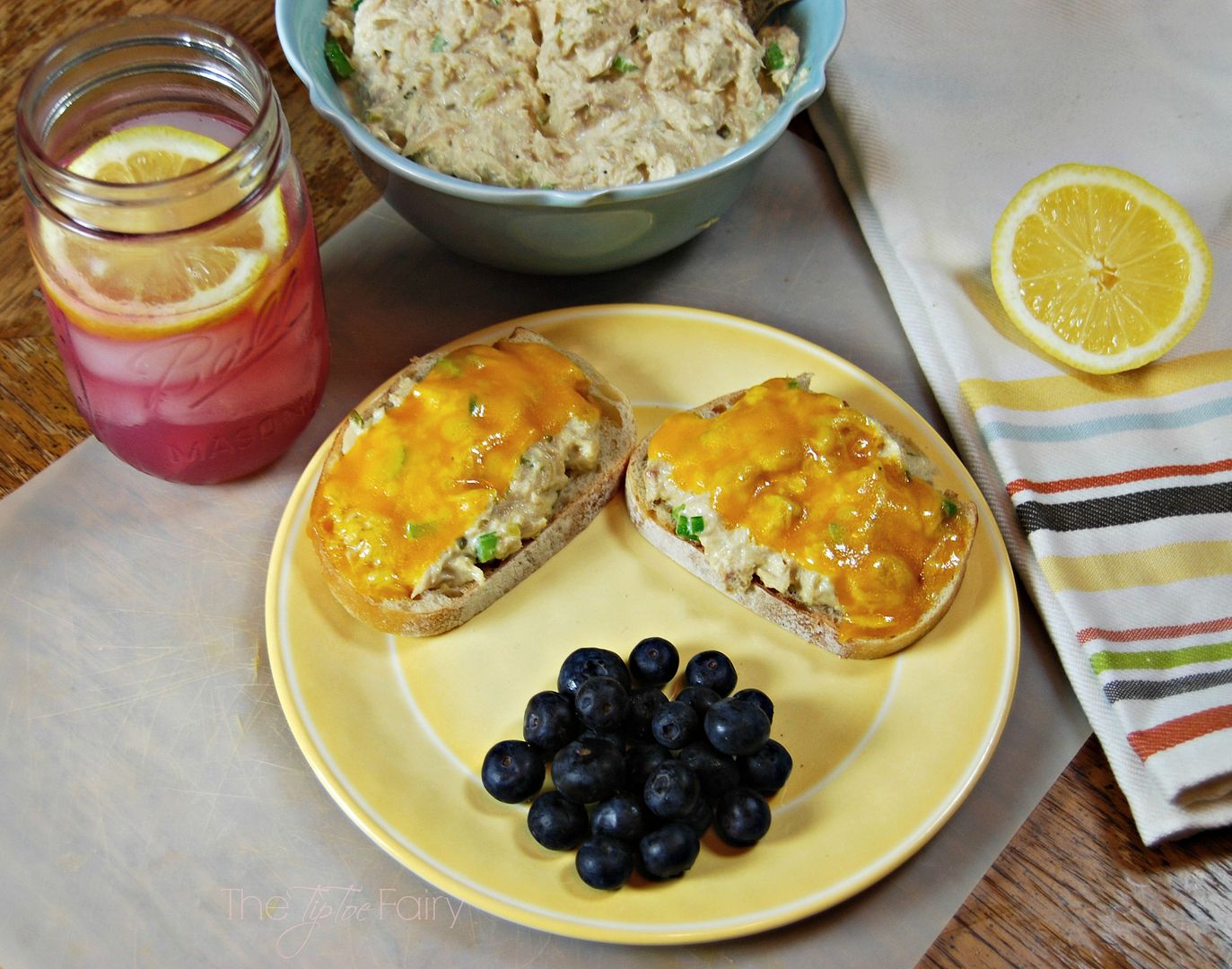 This is one my teenage daughter's favorite meals. She loves the crunchy toast with the cheddar melted all over the tuna salad. I like to surprise her with a cheesy tuna melt in her school lunch every once in awhile.
I made this batch of tuna salad for a teacher luncheon at my littlest one's preschool, so you might want to cut the ingredients in half or so for a smaller portion.
Print
Easy Tuna Salad Melt
---
Three (3) 12 oz cans of tuna in water

1/2 cup

sweet relish

1 cup

mayonnaise

2 1/2

stalks of celery, chopped thinly

2

green onions, chopped

2 tsp

dijon mustard

1 tsp

garlic powder

1/2 tsp

salt

1/2 tsp

pepper
slices of french, sourdough, or roasted garlic bread
cheddar cheese slices
---
Combine tuna, mayonnaise, dijon mustard, relish, green onions, celery, salt, pepper, and garlic powder in a large bowl.
Mix thoroughly until completely combined.
Store in the fridge in a container with a lid. Let sit in the fridge for at least 1 hour, or even overnight before serving to really get the flavors going.
Place 1/4 cup of tuna salad on each piece of bread. Top with half a slice of cheese.
Toast until cheese is thoroughly melted.
Recipe Card powered by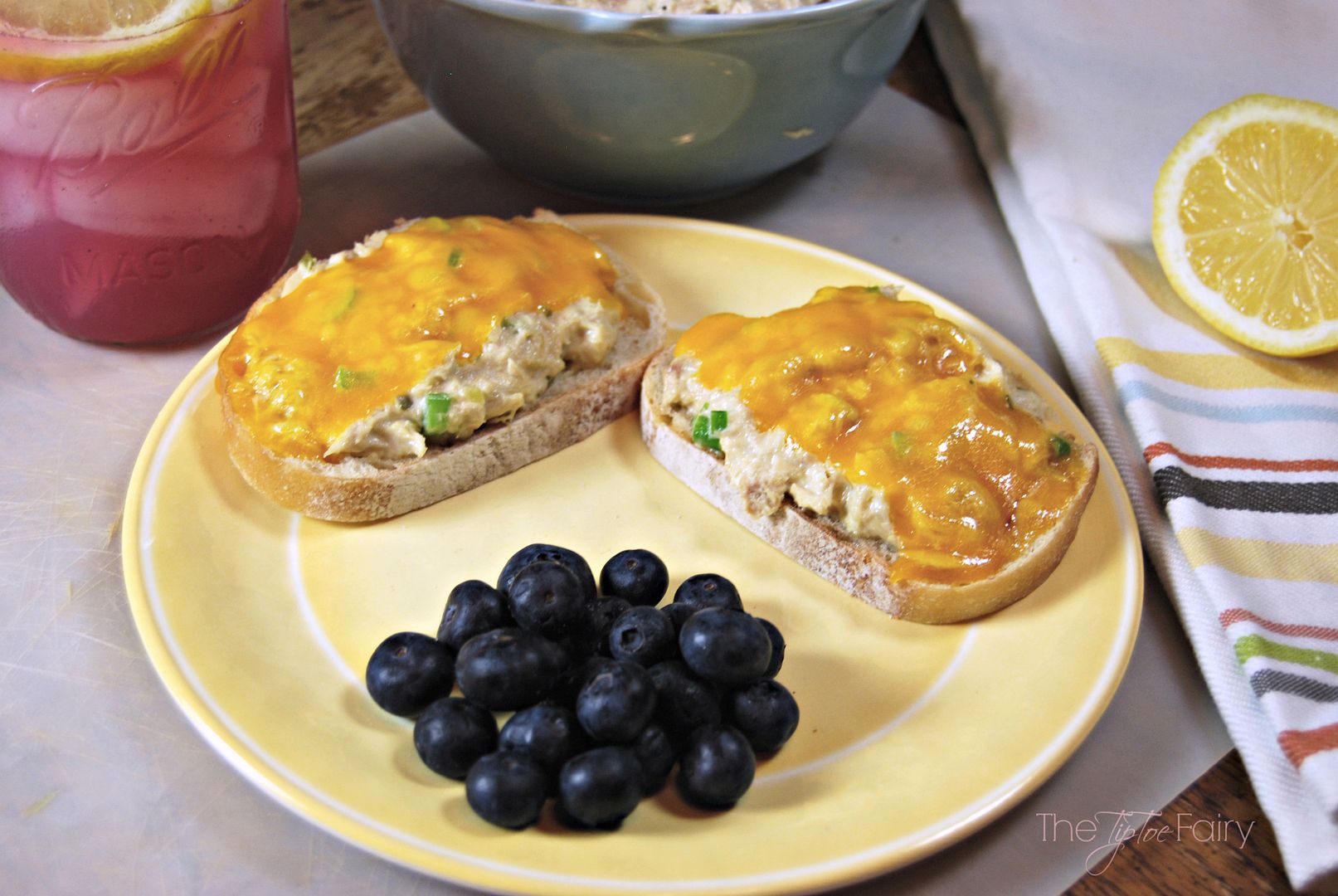 Enjoy!!