This shop has been compensated by Collective Bias, Inc. and its advertiser. All opinions are mine alone.
Are you ready for football season? I know I am! In Texas, Friday nights are all about football. We live in a small town, and everyone is at the high school game on Friday night.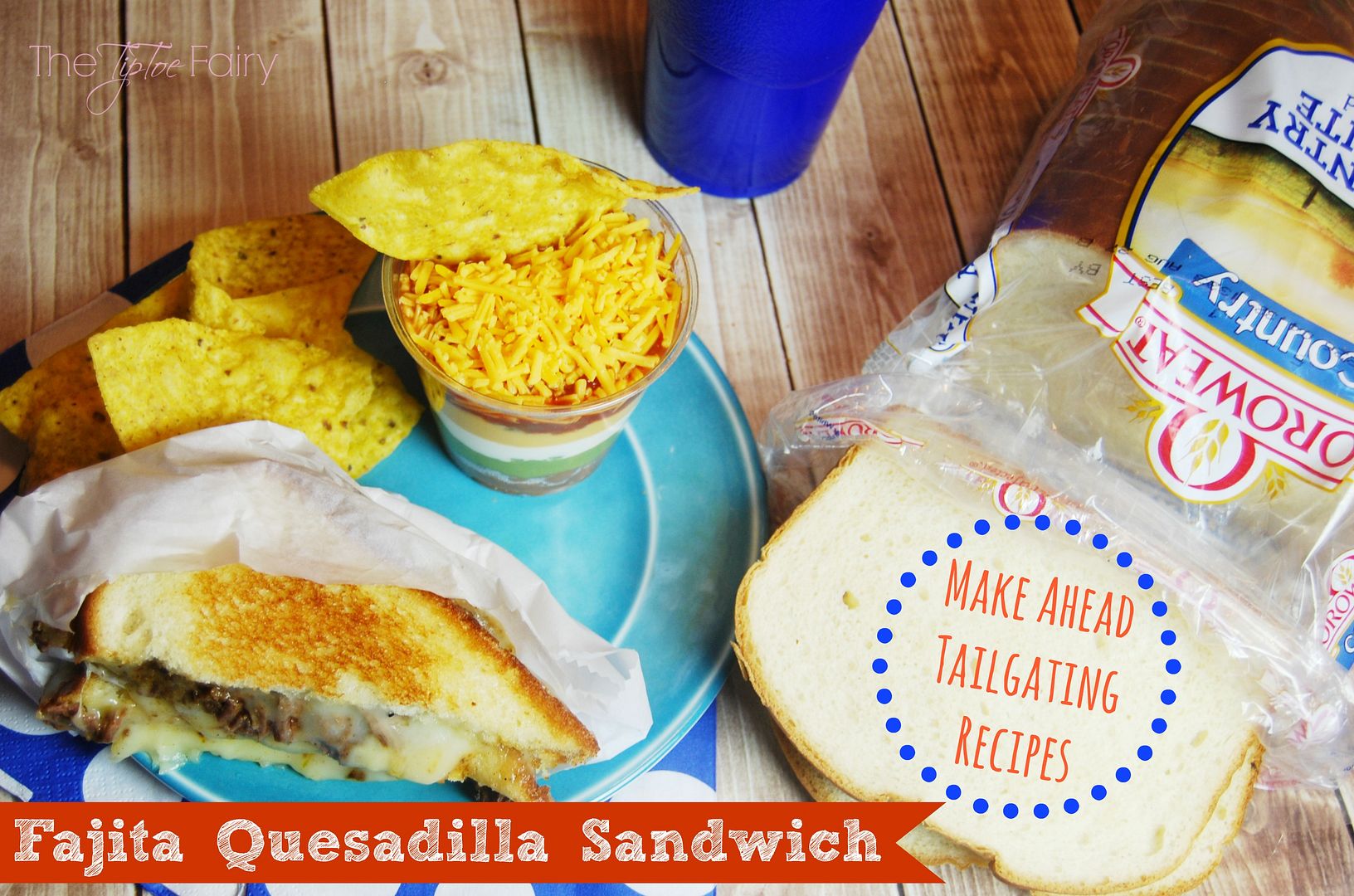 For most games, we end up tailgating dinner. I've found make-ahead recipes are the best for tailgating. One that is truly delicious is my Fajita Quesadilla Sandwiches using thick slices of Orowheat's Country White bread.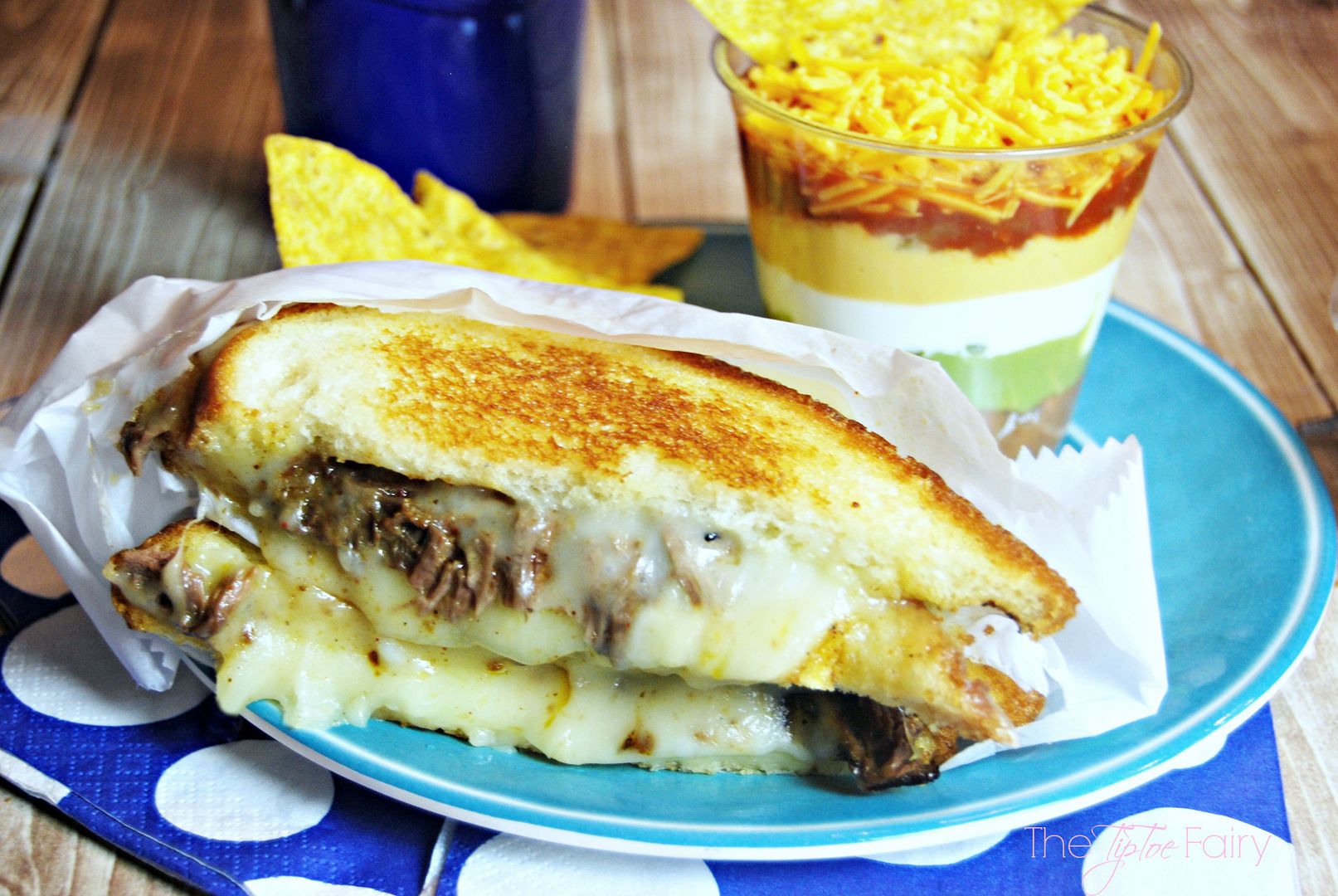 Before the first scrimmage game this week, I headed to Kroger to grab ingredients and supplies for our first tailgate of the season. Most of what I needed could be found in the bread aisle.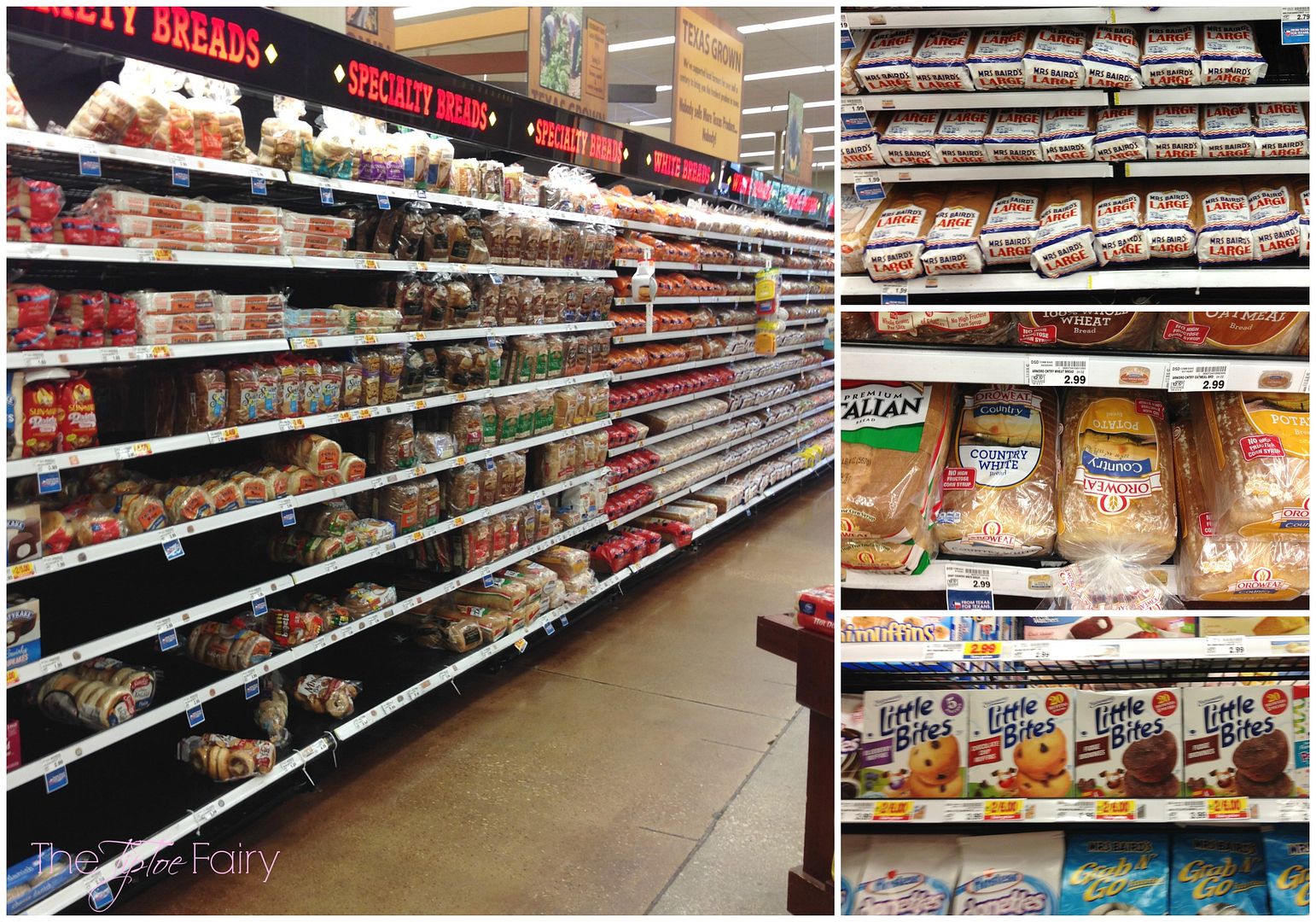 Our teenager, Em, is in the front row of the color guard, so we are at every football game, home and away, cheering her on. Her school does not have a drill team, so the color guard does a lot of those duties as well. They dance in the stands and do other performances as well. She spins flags, rifles, and this year she's twirling a sabre in the halftime show.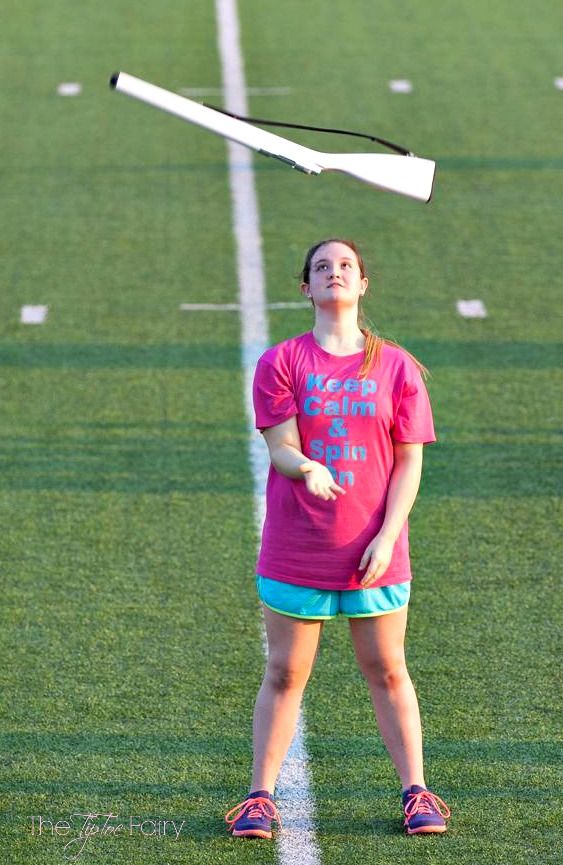 Fajita Quesadilla sandwiches are super easy to make. But, first is the fajita meat! I love using skirt steak. I use my own seasoning and marinate it in a secret ingredient – Orange Juice! I actually discovered this by accident when I was out of lime juice. I just went with the only citrus I had, and we loved the flavor so much, it's what I always use now.
Print
Fajita Seasoning
---
Total Time:

2 minutes

Yield:

The equivalent of 3 packages of Fajita seasoning
3 tablespoons

corn starch

2 tablespoons

chili powder

1 tablespoon

salt

1 tablespoon

sugar

1 tablespoon

paprika

1 1/2 teaspoons

onion powder

1/2 teaspoon

garlic powder

1/2 teaspoon

cumin

1/4 teaspoon

oregano
a pinch of red pepper flakes
a pinch of cayenne pepper
---
Mix all ingredients.
Store in a dry container.
Use 3 tablespoons per 1 pound of meat.
Recipe Card powered by
Rub the skirt steak with some olive oil, and then rub it down with your fajita seasoning. Pour just enough orange juice to cover the bottom of a shallow dish. Then, place the meat in the dish and pour a little bit more of orange juice on top of the meat. Cover with plastic wrap and let it sit in the fridge for at least 30 minutes.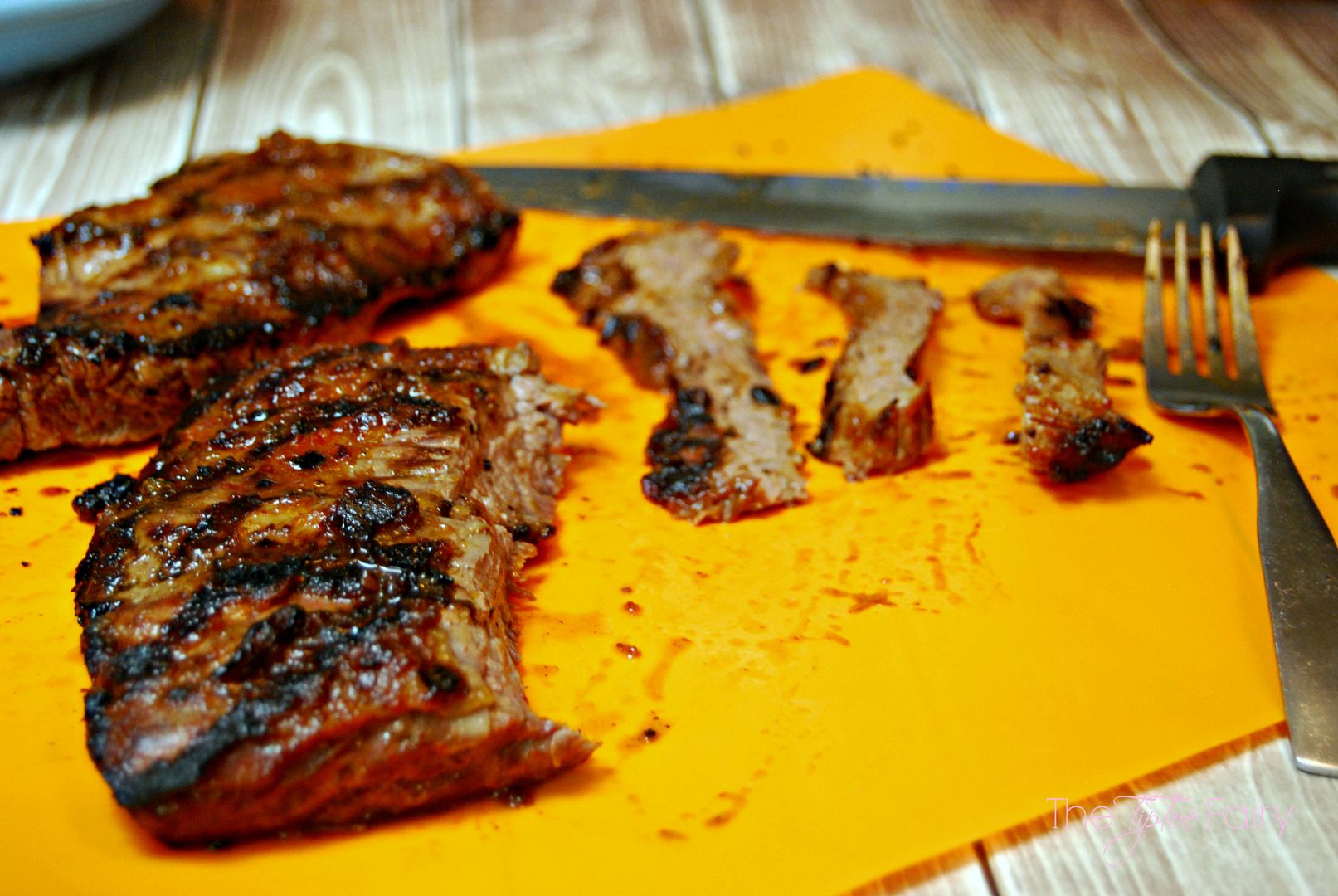 Grilling time! This is a fairly thin steak, so you don't want to cook it too long. Rub the grates with olive oil. Then, with your grill as hot as you can get it (at least 400-450°), add the steak. Cook for no more than 8 minutes total, flipping halfway.
Then, place the steak on a plate with a loose tent of foil over it. Let it rest for 4-5 minutes before thinly slicing it up. Make sure to slice against the grain (on skirt steak that's lengthwise).
Instead of using tortillas for the traditional fajita quesadilla, which can easily fall apart, I've found country white bread works beautifully. Then, I make them just like you'd make a grilled cheese. I butter the bread and add white quesadilla cheese (it melts perfectly!). When it's melted, I quickly remove them from the pan, slice in half, and wrap them up in parchment paper and they're ready to go.
To go along with our sandwiches, I like to make up some individual Six Layer Dip cups, perfect for dipping your sandwich. You can easily layer by adding each ingredient to a ziplock bag and snipping off the end. Here are the layers:
Refried beans
Guacamole
Sour Cream
Queso
Salsa
Shredded cheese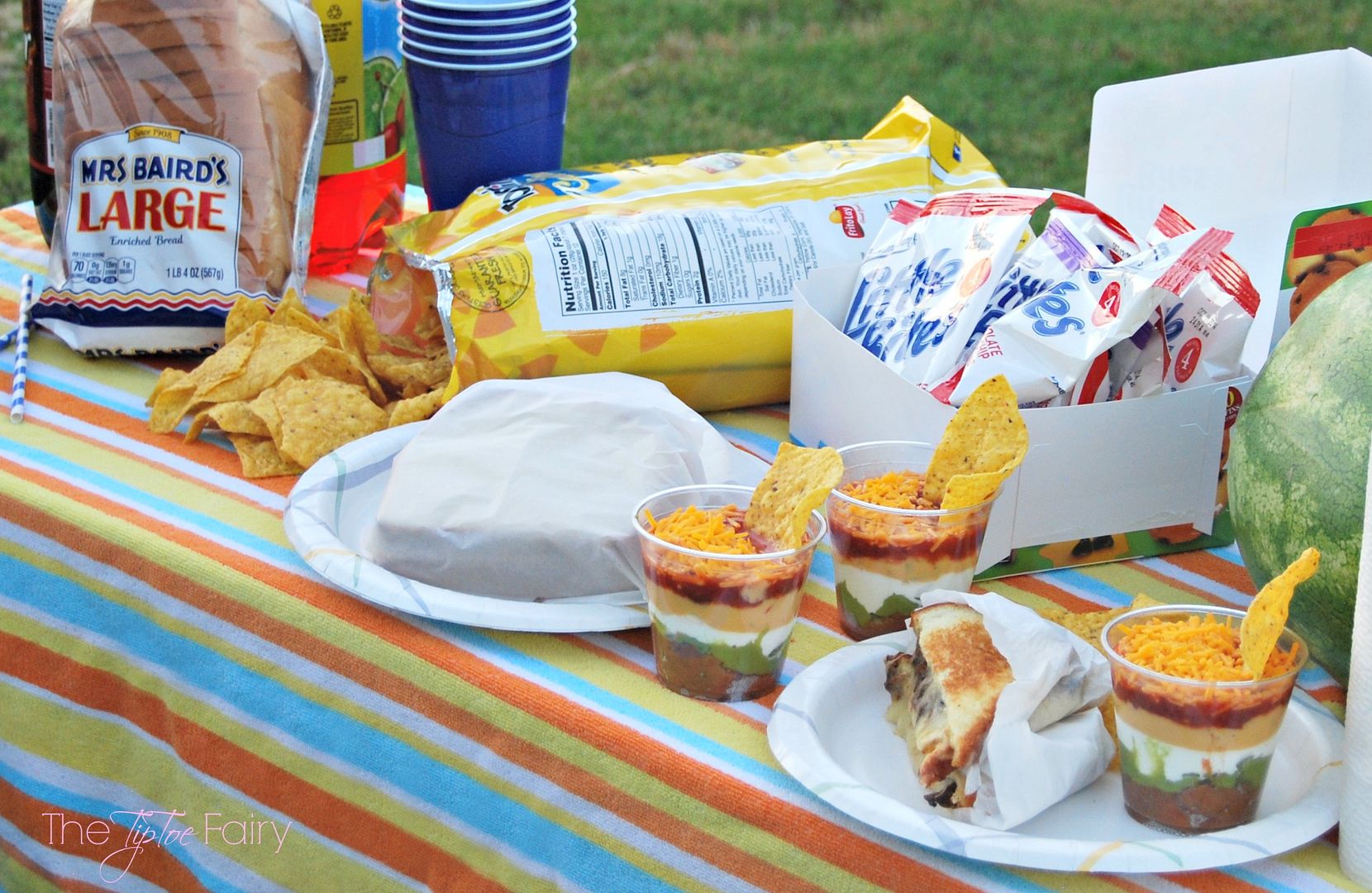 My younger kids are not always fans of Tex Mex food, so when we head to the game, I always make sure I bring along a few pb&j's stored in the bread bag. I love to make mine with Mrs. Baird's bread. I grew up with it and it's the best quality sandwich bread.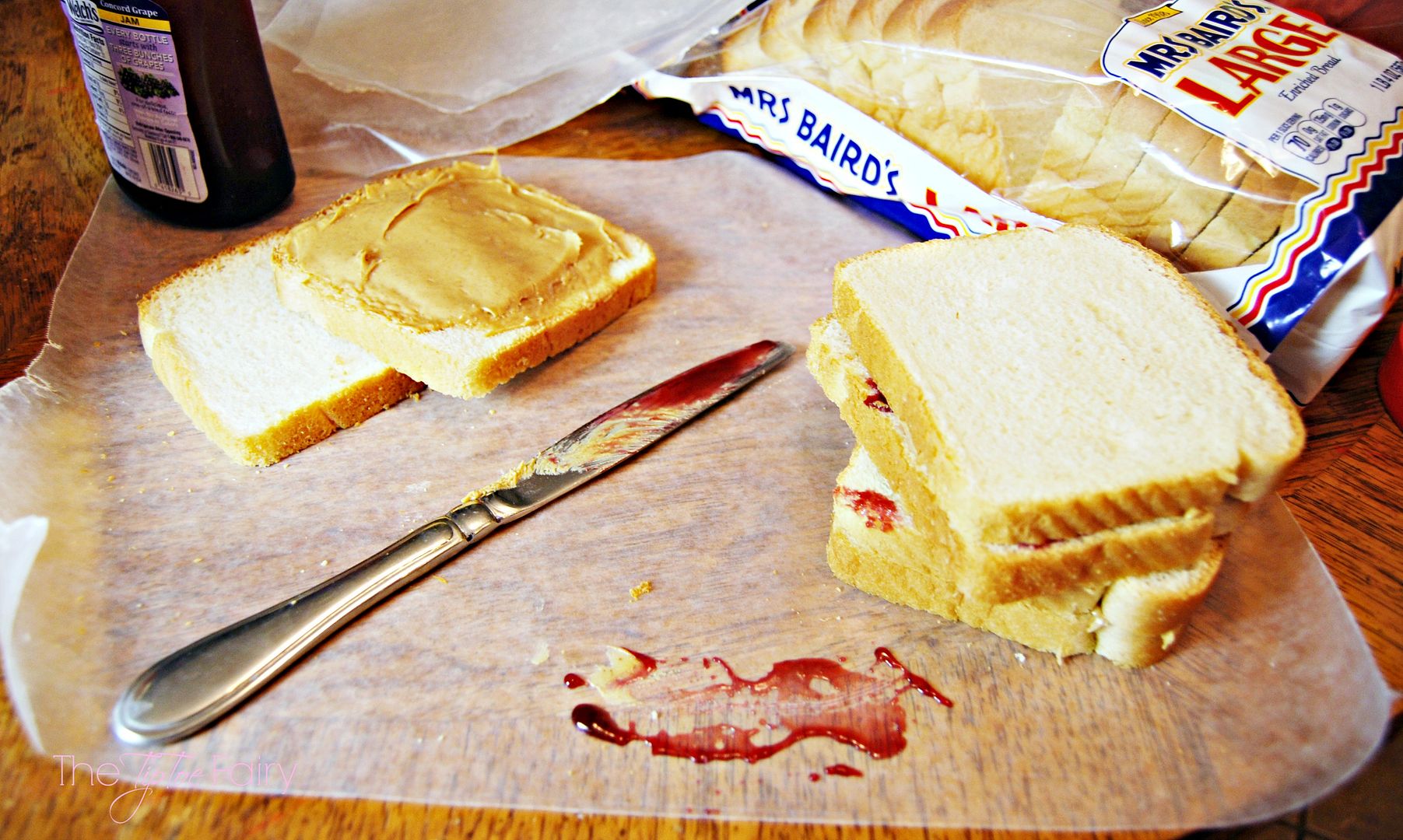 When I was in college at Southern Methodist University, my dorm was actually right across the street from Mrs. Baird's bread factory. You could smell the bread baking every morning!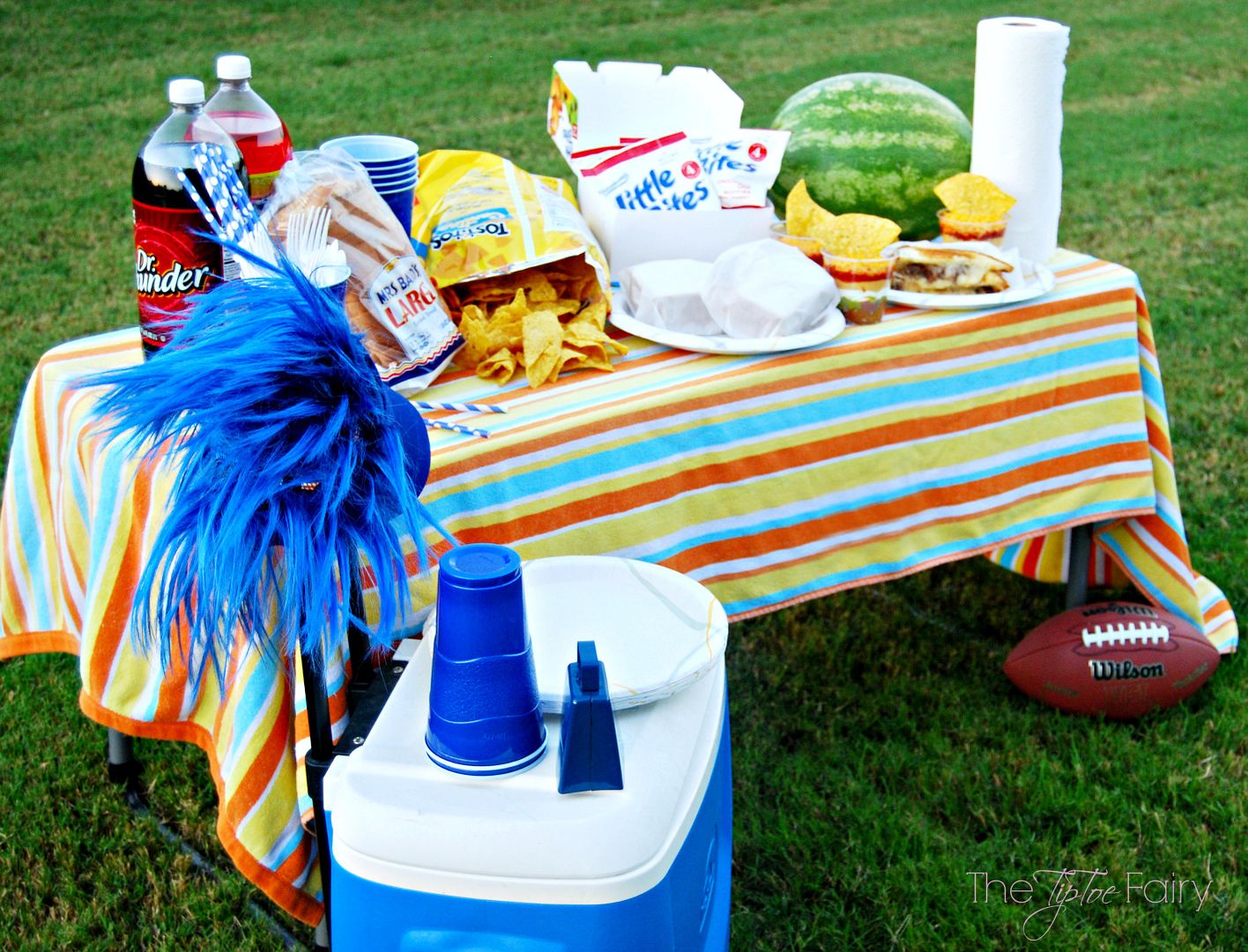 To finish things off, I always bring watermelon. It's not tailgating unless we have a watermelon in the cooler. And, I bring a treat for the kids. One of their faves is Entenmann's Little Bites – cute, little chocolate chip mini muffins.
Have any great tailgating recipes you make ahead time? Tell me in the comments! I love trying new recipes!
#CollectiveBias