[disclaim]I was given a copy of this book to facilitate this review. All opinions are 100% my own.[/disclaim]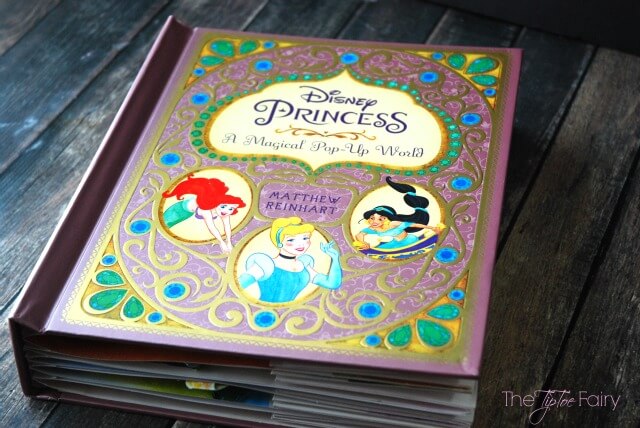 Do you have a little Disney Princess fan? I do. My teenager loved Sleepy Beauty when she was little. We took her to Disney World for her birthday, and she dressed up like Sleepy Beauty at the parks. She got such amazing special treatment. The cast members made a huge deal about her, and she loved it. My youngest is 5, and she has inherited a few Disney Princess costumes from her big sister. She loves them, too, though she has not had a chance to visit Disney World just yet.
When the Disney Princess: A Magical Pop-Up World book arrived a few days ago, I was surprised at how both of them were so excited to look at it. They cuddle up together and read it at least once a day. And, it is an amazing book to read. I have never seen a book where just about every single thing pops up! It's so amazing!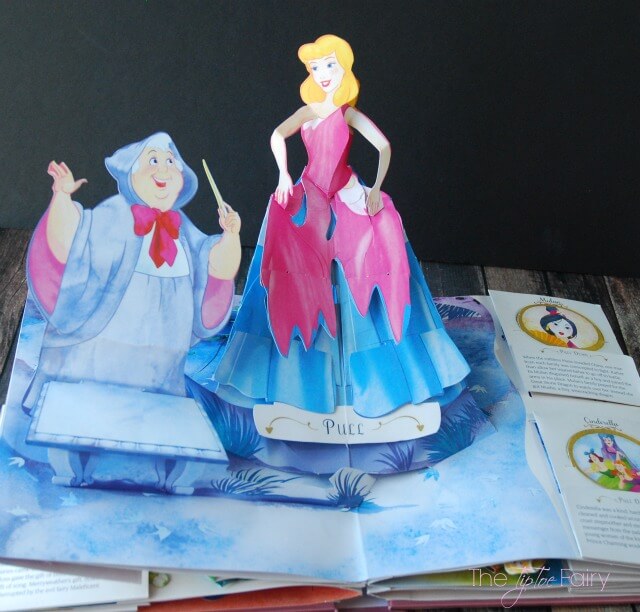 On this page, the Fairy Godmother transforms Cinderella's dress from rags to the beautiful blue ball gown right before your eyes! My youngest thought that was amazing.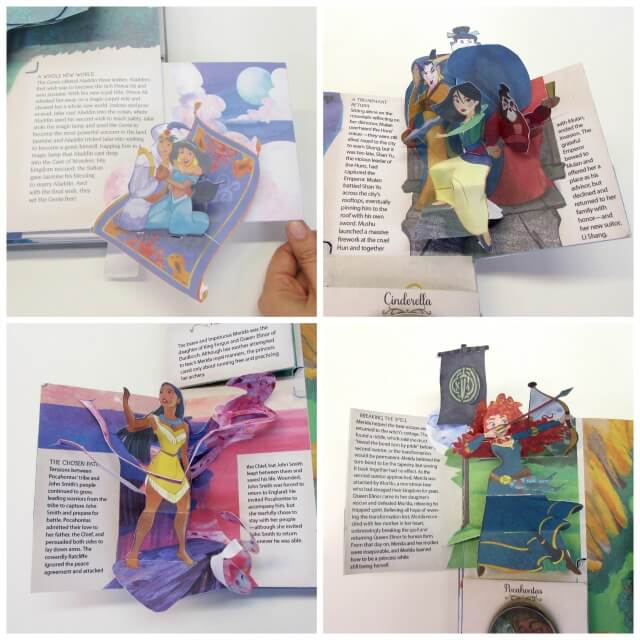 On each corner of each page there is even more pop ups so they could include all the Disney Princesses. Just look at these!
My absolute favorite is Rapunzel's tower with her long hair. Even my girls thought this was the best one. The tower pops up and it's HUGE! I'm pretty sure it's over a foot tall.
We all just love this book, and my 5 year old brings it to each of us at least once a day to read it to her. Your little princess will love it too!
This captivating interactive book is packed with illustrations of "The Little Mermaid" Ariel, Jasmine, Snow White, Sleeping Beauty and so many more. It would make any princess a great holiday gift. You can find it HERE for purchase.
And now you have a chance to win a copy of your very own!