I received a free product as compensation for this post. All opinions are my own.
We just got the cutest little vampire-themed DVD from Disney! It's Disney's Vampirina – Meet the New Girl on the Block.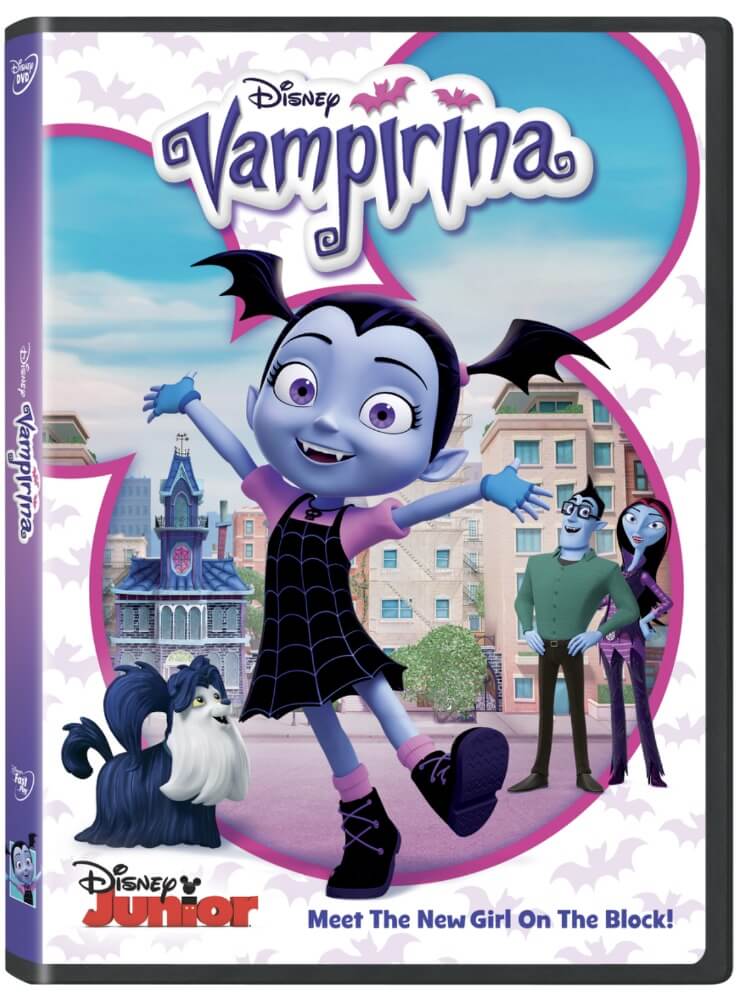 My 7 yr old just loved it. There are fun songs and she has a doggie, and it has a great message about learning to just be yourself. It's just a really cute show. This DVD includes four episodes. Scroll on down to win a copy!
Here's a little plot synopsis:
A young vampire girl, Vampirina (aka Vee), is the new kid in town after her family moves from Transylvania to Pennsylvania. In her unfamiliar surroundings, Vee first tries to adapt, change and blend in with her schoolmates but ultimately she learns to appreciate her unique individuality and her friends' too. Whether they're making their own music videos, planning a party or throwing a sleepover, Vee and her friends always figure out how to have fang-tastic fun!
I've even got some fun downloadable coloring pages and activity sheets from Disney. These would be perfect for your kid friendly Halloween party! Click the image below to download a copy of all these fun activity sheets.
As a special treat, I've got a giveaway for your own copy of Disney's Vampirina! There will be two winners as I'm giving away two DVDs! Good luck and enter below: