We are a family of nerds. My son can tell you every comic book hero and villian's back story. He can do the same with just about any Star Wars character as well. My husband and I are both big scifi fans including our favorites Star Trek and Harry Potter.
Evert October this fun community descends on Dallas called the Dallas Fan Days. It has always been something we wanted to check out. Plus, I was curious if it was also a place where my younger kids could have a good time. But, Dallas Fan Days does a wonderful job at entertaining younger fans, too.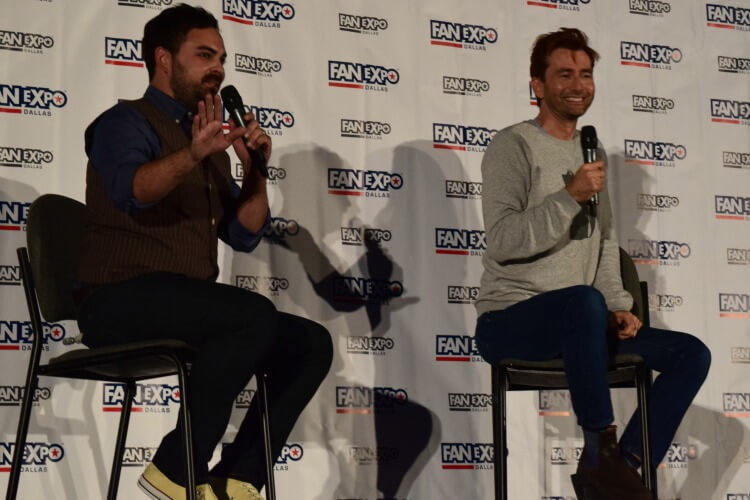 This year's big draw was David Tennant, the 10th doctor of Dr Who. He is always my son's favorite doctor when asked. He was so excited to get to sit in on a Q&A panel with David Tennant on the last day of the Dallas Fan Days.
There are a lot of exciting things to do. There is an entire area where you can get photos and autographs with your favorite stars. There was speed dating for the Sci Fi community.
They had food trucks and a concession stand inside.
There was tons of stuff to buy from cosplay to all kinds of fan merchandise. My husband and son had to have Star Trek TNG metal Comm badges.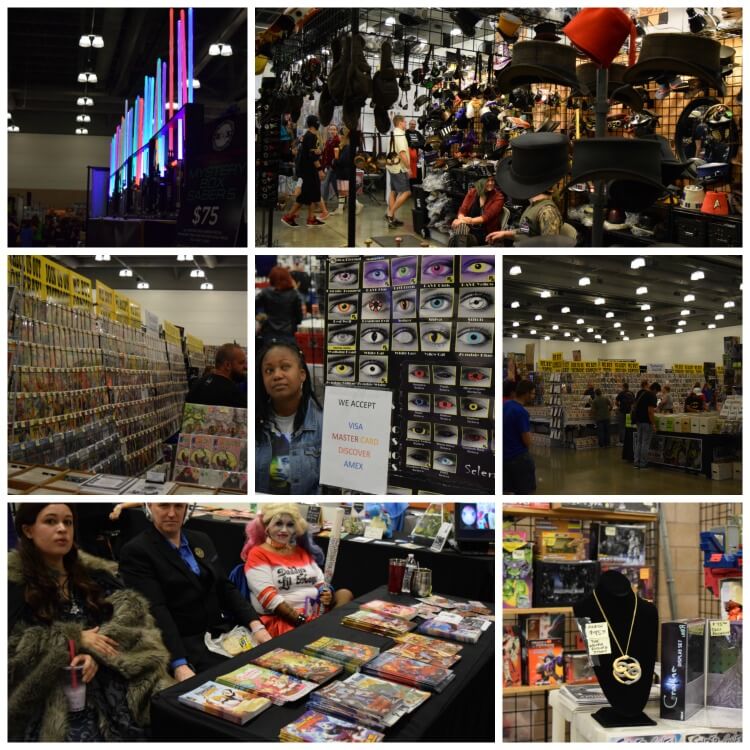 My son and my husband play a weekly Dungeons and Dragons game at a local game store, so they were thrilled to get the opportunity to play during the convention. There is a whole giant area just dedicated to it.

There was also a game room with many other games to choose from.
There were also different themed rooms to visit with lots of activities.
There was the Star Wars room with the 501st legion. They were raising money for charity where you could get pictures with them.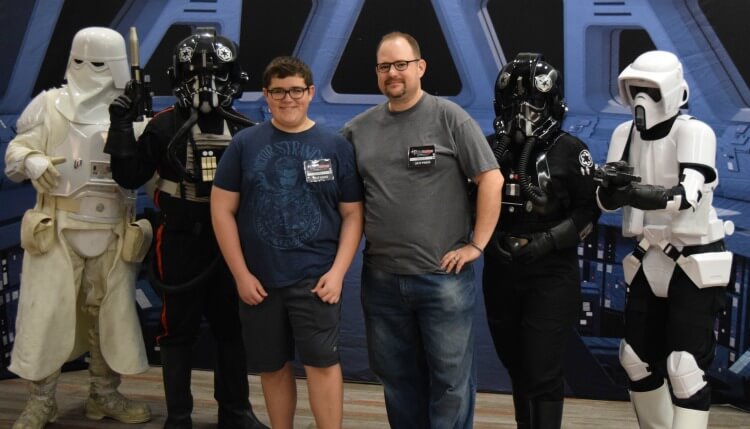 The was Dr Who room with a Tardis and lots of other costumes.
Younger kids had a room as well. There were tons of kids activities including a costume contest just for the kids.
My favorite part is the cosplay characters that are everywhere, and they are more than happy to let you take their pictures.
Do I see David S. Pumpkins? Any questions???
I hope to see you next October at the Dallas Fan Days Expo!