I like making a special treat for my kids on Christmas morning. At the same time, I don't want to miss all the opening of presents because I'm cooking all morning. So, I try to whip up something extra special that's quick, too. Cake Mix Waffles are perfect for this! They're a snap to whip up and they'll be on the table in about 15-20 minutes.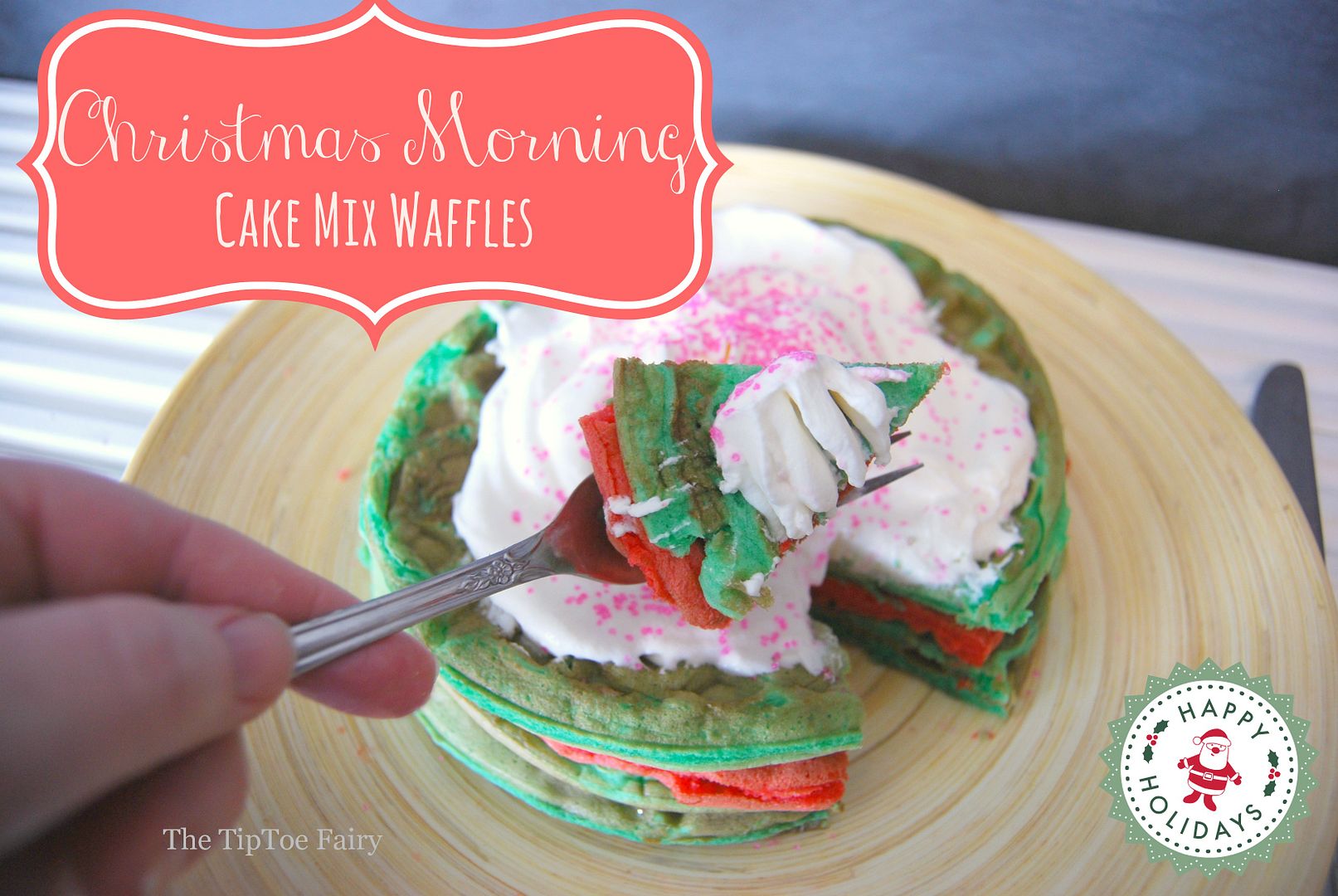 You make these just like a regular cake. Ad the ingredients that the cake mix calls for, and then, mix on medium for 2 minutes until the batter is smooth.
I like to make them extra special for holidays like Christmas. I do this by adding food coloring to make them red or green. If you would like to do both, simply simply split the batter in half and add 30 drops of green food coloring to one bowl and 30 drops of red food coloring to the other. This is what my kids requested.
To cook them, just follow your normal waffle iron directions. The average yield I get with a box cake mix is about 10 waffles.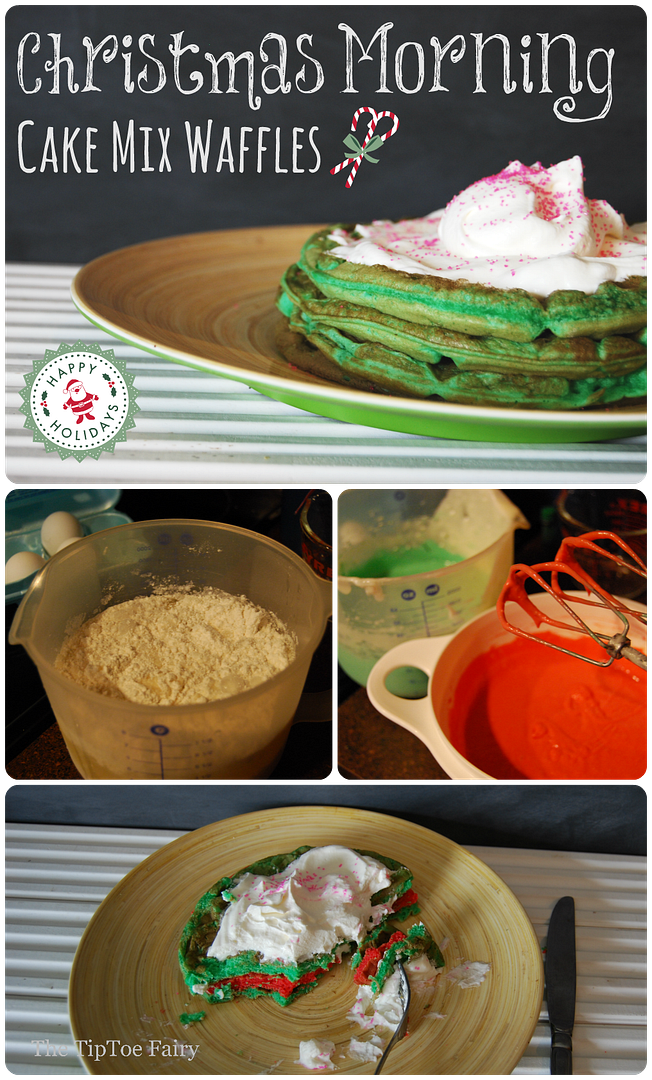 To add to the yumminess, whip up a batch of fresh whipped cream and top them with a little pinch of sanding sugar or sprinkles. Your kids (or you 😉 ) are going to love them! Enjoy!
You can make Cake Mix Waffles with an flavor of box cake mix from chocolate cake mix to spice cake mix and more! My kids love the chocolate cake mix version, and when I make those, I make nutella flavored whipped cream. That is always a big hit!
I just had an idea…wouldn't these be fun for a birthday breakfast in fun colors like turquoise or purple or pink? Then topped with whipped cream and multicolored sprinkle? I think I'm definitely going to do this!
What special treat do you make for the holidays?