Thanks to NetGalley for the the early review copy of Greenwich Park by Katherine Faulkner. Opinions are all mine.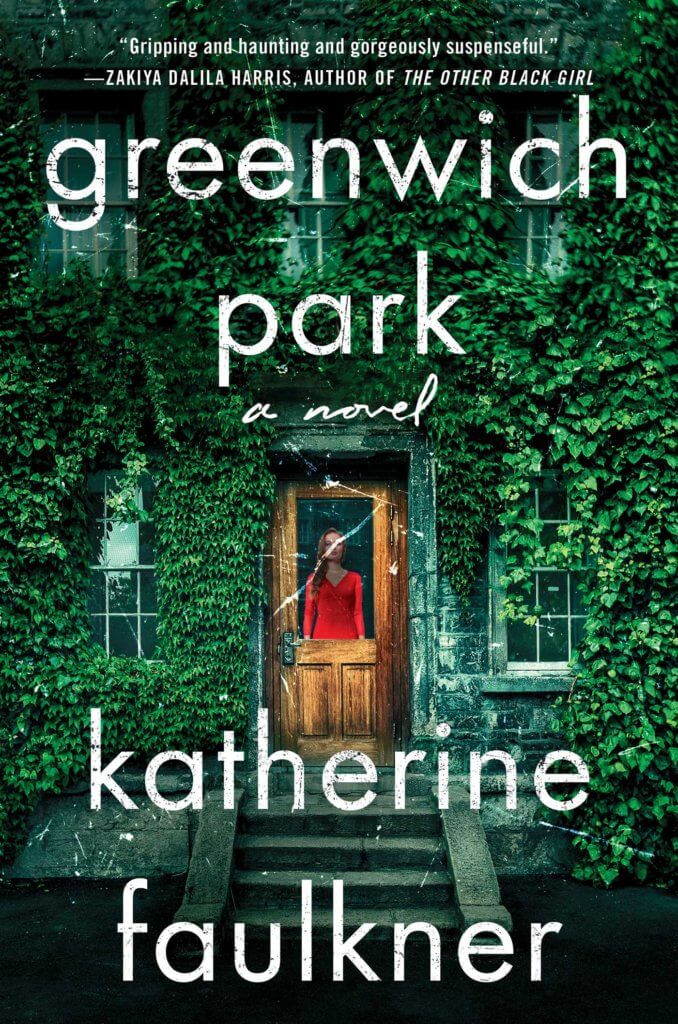 This is the story of Helen, Daniel, Rory, Serena, and Katie and somewhat Charlie. Helen and Serena are both expecting babies at the exact same time, and Serena is married to Helen's brother Rory. Helen is being ignored by everyone, including her workaholic husband, Daniel.
Helen meets a girl named Rachel at her prenatal class and is so desperate for a friend that Rachel quickly inserts herself into Helen's life. Rachel seems so erratic and crazy, you immediately begin to wonder exactly what does this girl want with Helen. I began trying to figure out exactly who Rachel knows in this group of people and why, and if you like to guess those kinds of things, you'll probably figure it out quickly, too.
The story is told in three points of view – Helen, Serena, and a little bit of Katie. I found this a bit confusing without the names of each character at the beginning of each chapter because the writing is all so similar. Unfortunately, Helen and Serena are completely unlikeable from the beginning. Helen is very gullible and naïve, and Serena seems cold and sociopathic. The only likeable one is Katie, and she has the least amount to say in the story.
It took awhile for me to really get into the story because Helen, who is the main storyteller, is so unlikeable. However, once I got into the mystery of Rachel this one becomes a total car accident you can't look away from. It became a real page turner that I could not put down with lots of twists and turns.
But, the one thing I really did not like was the huge data dump at the end. There are small plot points dropped throughout the story that don't get closure until the very end where every single thing is explained to the reader about all the secrets that have been going on for years prior to the story.
NetGalley provided an advance copy of this novel, which RELEASES JANUARY 25, 2022 Look for it where you get your favorite books!