The post is brought to you by Activate by Bloglovin and its advertiser. All opinions are mine alone.
Powered By: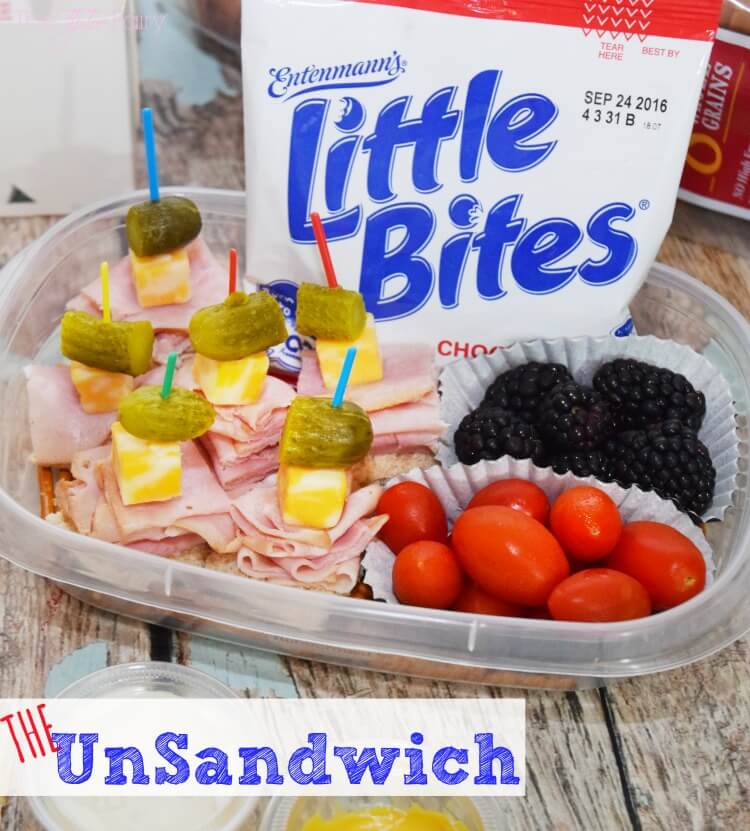 We are back to school in just 2 weeks. I'm probably more excited than the kids. I can't wait! I love the routine it helps us keep from easier bedtimes to keeping everyone busy.
None of my kids like to buy their lunch at school, so I make three lunches (sometimes four if my husband wants a lunch from home) every single day. They never want to take hot food because there are so few microwaves, so I try to vary up their sandwiches so it's not the same pb&j or turkey and cheese every day.
One thing they love for me to make are what I like to call the UnSandwich. It takes no time, and the kids just love it. Here's what you need:
The UnSandwich
Ingredients:
Toothpicks
Bread
Lunch Meat
Baby Kosher Dill Pickles
Cheese Cubes
When I make the UnSandwiches, I put a layer of pretzels on the bottom of the container. I also like to use Nature's Harvest® Bread. My kids love the Honey Wheat. I always find the best price for it at Walmart, and I love that it's baked with at least eight grams of whole grains per serving and with no high fructose corn syrup, artificial flavors, or colors.
Then, I slice everything up. I cube the bread, which my kids love since, they don't like crust. I also cut the lunch meat into thirds and stack it up, and then I slice up baby kosher pickles.
Next, I just stack everything onto toothpicks and give each kid about six of them in their lunch. I have tried putting everything on the pretzel sticks, but the pickles never work. So, if you skip the pickles you can make the UnSandwich on pretzel sticks.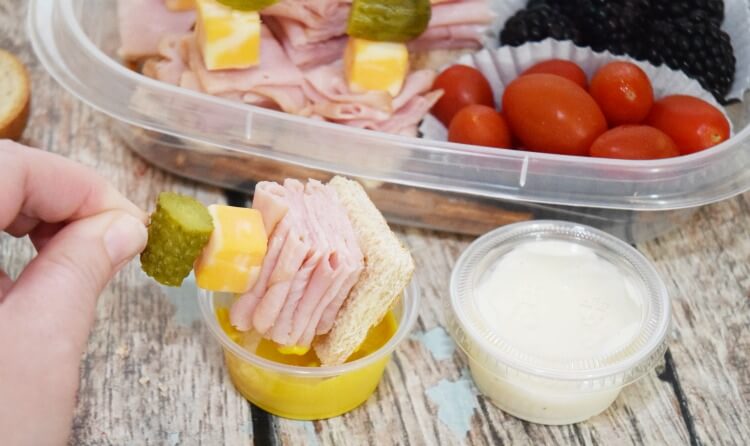 Depending on the kid, I also include a little container of mustard, mayonnaise, or ranch salad dressing for dipping. Honey mustard is also a great one for dipping, too.
I use cupcake liners to separate additional thing like berries, grapes, tomatoes, baby carrots, and more. Then, we finish it off with something special like Entenmann's® Little Bites™ Snacks. The packages are easy to open for little hands, and my kids love anything that's bite size.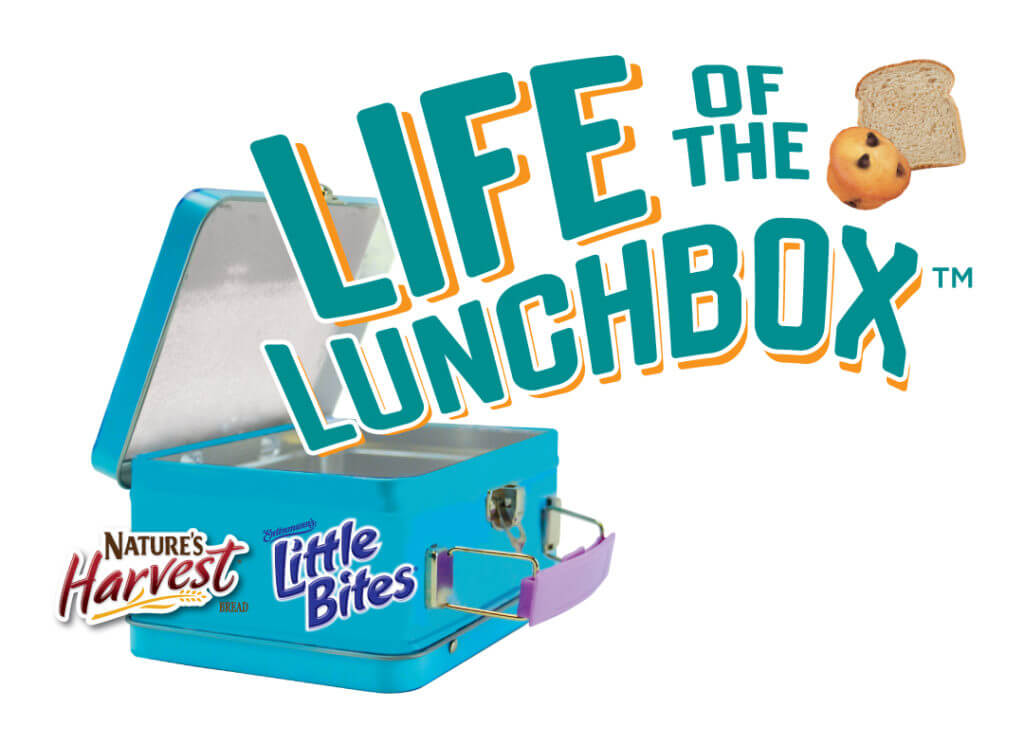 You can enter the sweepstakes for "Life of the Lunchbox™" for a chance at a $10,000 Savings Bond sweepstakes.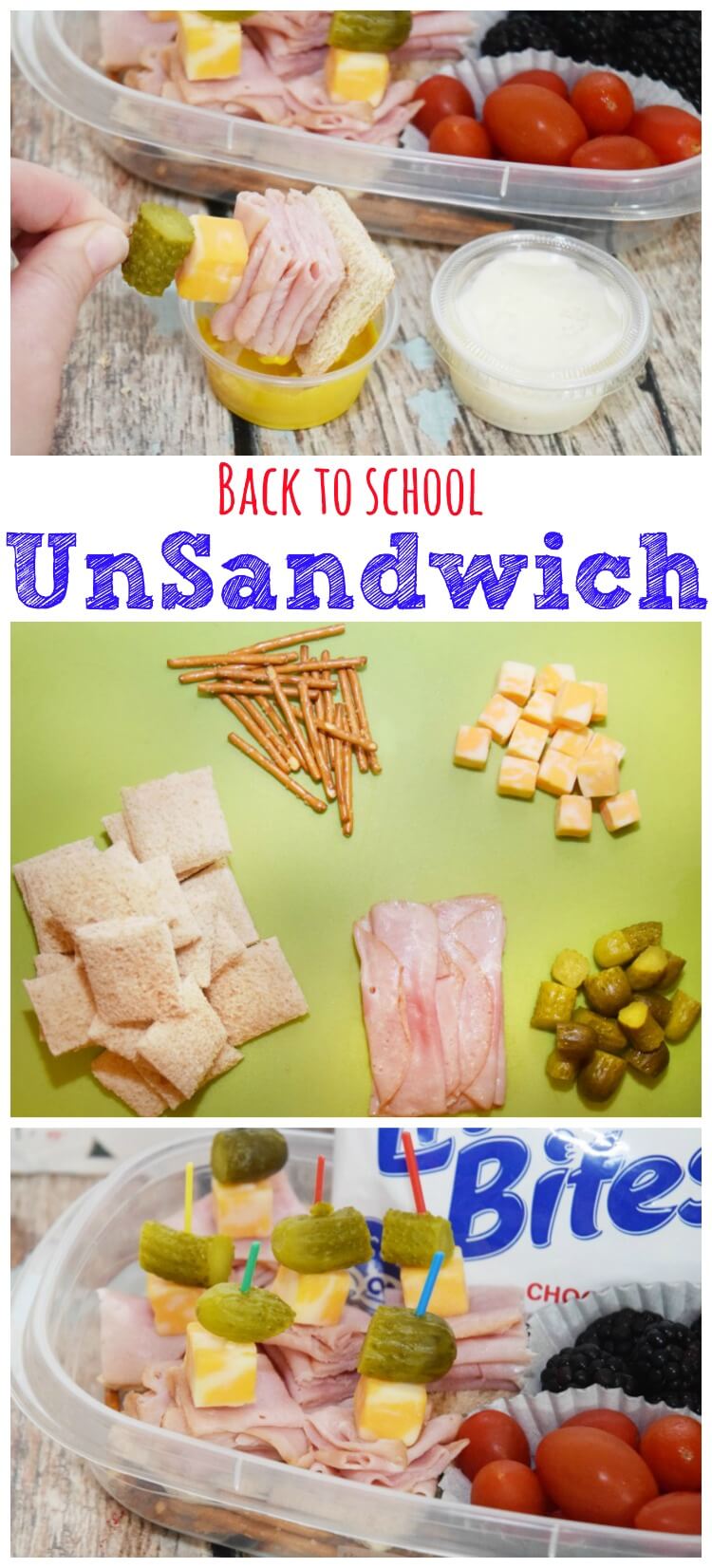 What's your child's favorite thing to take for school lunch?