This is a sponsored post written by me on behalf of CORT for IZEA. All opinions are 100% mine.
This past year was our oldest daughter's first year of college. She's living four hours away in the dorm. She loves it, and I'm so glad.
While preparing her to head to college this past year, there were a few things we learned that you just can't live without.
#1 Apps for things like food, transportation, etc.
Not only does my daughter use these, but I also use them for her. I've sent her my free deals from restaurants that were local to her, so she could get the free food. When we couldn't be there for her birthday, we sent her a cookie cake via the Insomnia Cookies app.
#2 Productivity & Focus Tools
There are apps that literally reward you for staying off your phone like Forest and Pocket Points. These can really motivate you. My daughter had a professor this year who threatened you'd get an F if he heard a ringtone or saw your phone during class, so you can bet she kept it shut down in her backpack.
#3 Organizers and Space Savers
Luckily, my daughter is in the color guard, and along with the band, they get to move in weeks earlier than everyone else. This gave her time to settle in and really see what she needed for organization. She and her roommate were able to head to the store and buy just a few key items like drawer organizers and things like storage ottomans that doubled as seating to keep everything nice and organized.
#4 Rain gear & Waterproof items
One memory I have from my college days is several boys walking to class in the rain wearing tiny trash bags. I had an umbrella, but I felt bad for them as they had not prepared for the chance of rain.
My daughter also learned this lesson herself. Even though my mom gave her a really nice, big umbrella and a rain poncho that could go over her entire backpack, she didn't want to use it, and then she got soaked one day. Now she's so glad to have these items to prevent her laptop and other items from getting soaked.
#5 Software & Cloud Tools
Google Docs and Google Drive are a must along with cloud storage like Dropbox. I am so glad my daughter had many assignments back in high school that required her to learn how to efficiently use these kinds of tools. She can even write a paper straight from her phone using Google Docs when necessary.
#6 Something to Remember Home
Over the months as my daughter has come back home on weekends, she gradually taken things that remind of her home — her favorite electric blanket, her letter jacket from high school. Unfortunately, they don't allow you to put much of anything on the walls at her dorm (it's brand new), but we send her Snapchats and videos all the time of home. I send them of her brother and sisters and our dog, Hank. Halloween is a big holiday with our family, so we sent her Snapchats and Facetimed all night since she wasn't able to be with us.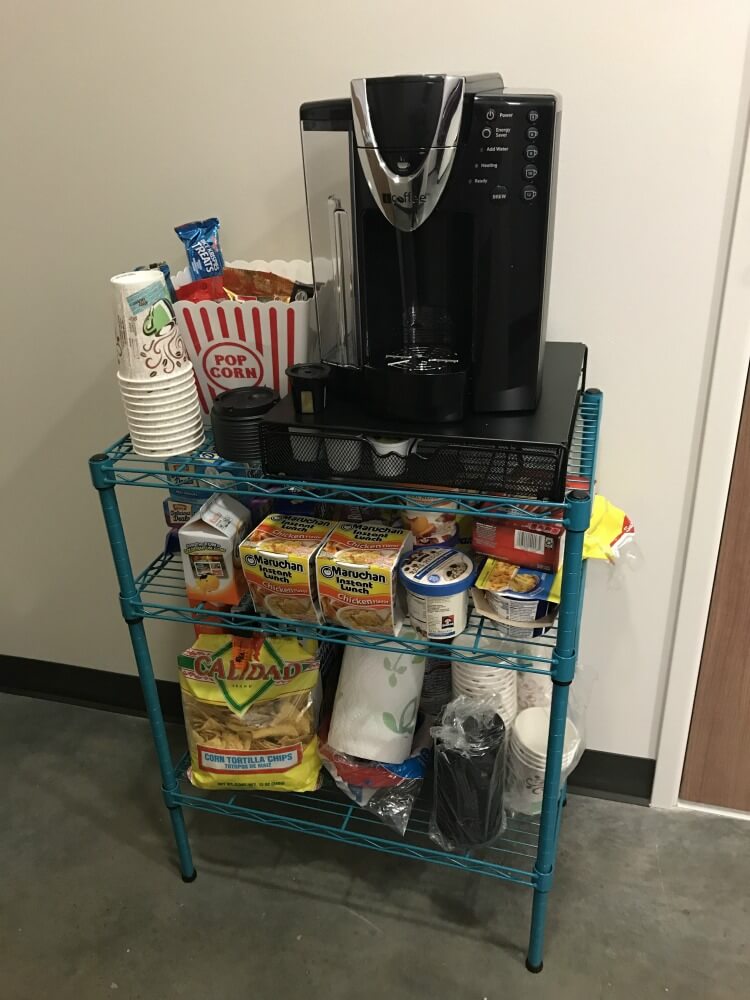 I also love to send her care packages with things to decorate her room for certain holidays and full of her favorite snacks. It's a nice way to keep home close even when you're far away.
What did I miss? Are there other things your kid couldn't live without their freshman year? Check out CORT's 6 Things You Can't Live Without Your Freshman Year!