[disclaim]This is a sponsored post written by me on behalf of Neutrogena Rainbath. All opinions are my own. [/disclaim]
Do you have a teenager daughter? Mine is almost 17 years old, and she's growing up to be a wonderful young lady. I've tried to offer her good advice about anything from my secrets to laundry stains to my favorite beauty tips. I remember being that age and rolling my eyes at everything my mom wanted to share with me. It took me a few years to realize my mom did have good advice. Now I ask her for advice all the time.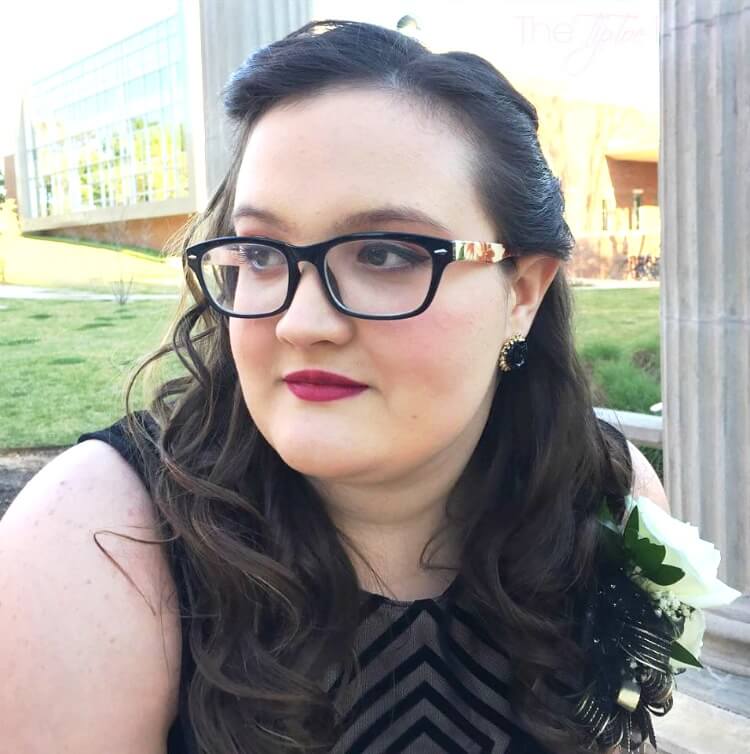 1. Beauty Sponges are a Girl's Best Friend. My mother taught me to use beauty sponges when applying my foundation for an even and smooth look. I've been doing that since I was 14 years old and still do now. When my oldest daughter started wearing makeup, I passed this same tip on to her as well. I think it's such an easy way to blend and smooth, and she now applies her makeup with one and finds it much easier than using her fingers. I just recently read it's a great way to blend foundation on oily skin, which we both have.
2. Keep those Lines with Liquid Eyeliner. My mom was never one to wear eyeliner, but I've always loved it. I found that the crayon style eyeliners tended to easily come off after hours of wear, but the liquid eyeliners stayed put. When my daughter wanted to start wearing eyeliner, I taught her my secret tip to start applying it in the middle of your lid and than move from side to side to fill in. She's gotten really good at doing the wing and cat eye eyeliner look. Just the other day she told me she still loves that tip to start in the middle. She even shares it with her friends who are having trouble learning to use eyeliner.
3. No Raccoon Eyes with Waterproof Mascara. Don't want dark circles under your eyes? Waterproof mascara is the way to go. With oily skin, I've found that both mascara and eyeliner will just slide off your face and give those noticeable raccoon eyes. I just hate when that happens. When my daughter and I go shopping for mascara, I always recommend to stick with waterproof mascara for this purpose.
4. Keep those Curls. I've always had baby fine hair. My oldest daughter has inherited it as well. We both agree it's totally not fair that her younger brother got the super long eyelashes and the massively thick hair. Fine hair never likes to keep the curls, but I have a secret. It's actually two secrets I've shared with my daughter since she was in dance competitions. We use those bendable hair rollers, and we spray hairspray along the piece of hair just as it's getting rolled up into the hot roller. It works every time and keeps those curls from falling out after a few hours.
5. Feel Great and Smell Great with Neutrogena Rainbath. Did you know Neutrogena Rainbath was first launched in the 70s? It's been an iconic must-have product ever since! I remember using it as a teenager. I loved the smell even back then. I've never been one for floral scents, so I loved it's spicy fruit scent. It just smells so fresh and clean to me, and I love the way it lathers in the shower.
Neutrogena has other Rainbath products as well.
Rainbath Replenishing Shower and Bath Gel: Ocean Mist
Rainbath Rejuvenating Shower and Bath Gel: Pomegranate
Rainbath Renewing Shower and Bath Gel: Pear & Green Tea
I just recently shared Neutrogena Rainbath with my teen. She loves bath and shower gels, so she was thrilled to try out all of these different scents. Her favorites were the original Rainbath, and the Ocean Mist. The Ocean Mist has a light fruity scent to it. I love that all of these have spicy and fruity scents. Even though I have oily skin, my legs can get really dry, so I love that these rinse clean and leave your skin feeling great.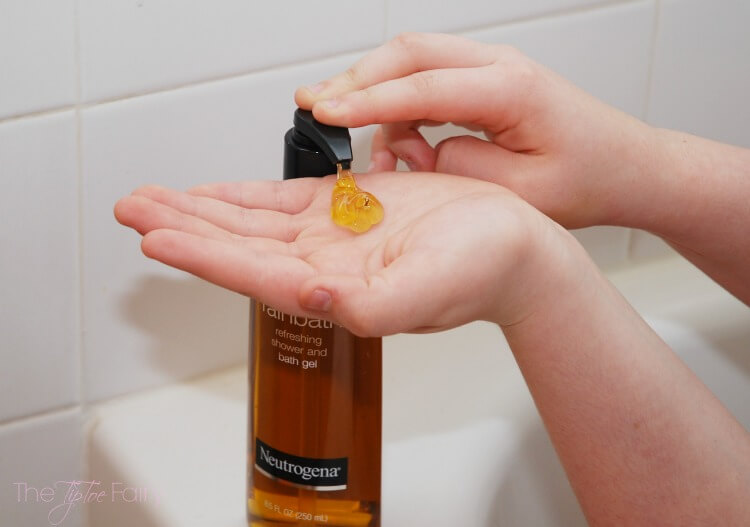 Did you know you can even shave with Neutrogena Rainbath? That rich foam lather is just perfect for shaving while it conditions your skin. Don't you just love finding a product that does so many things?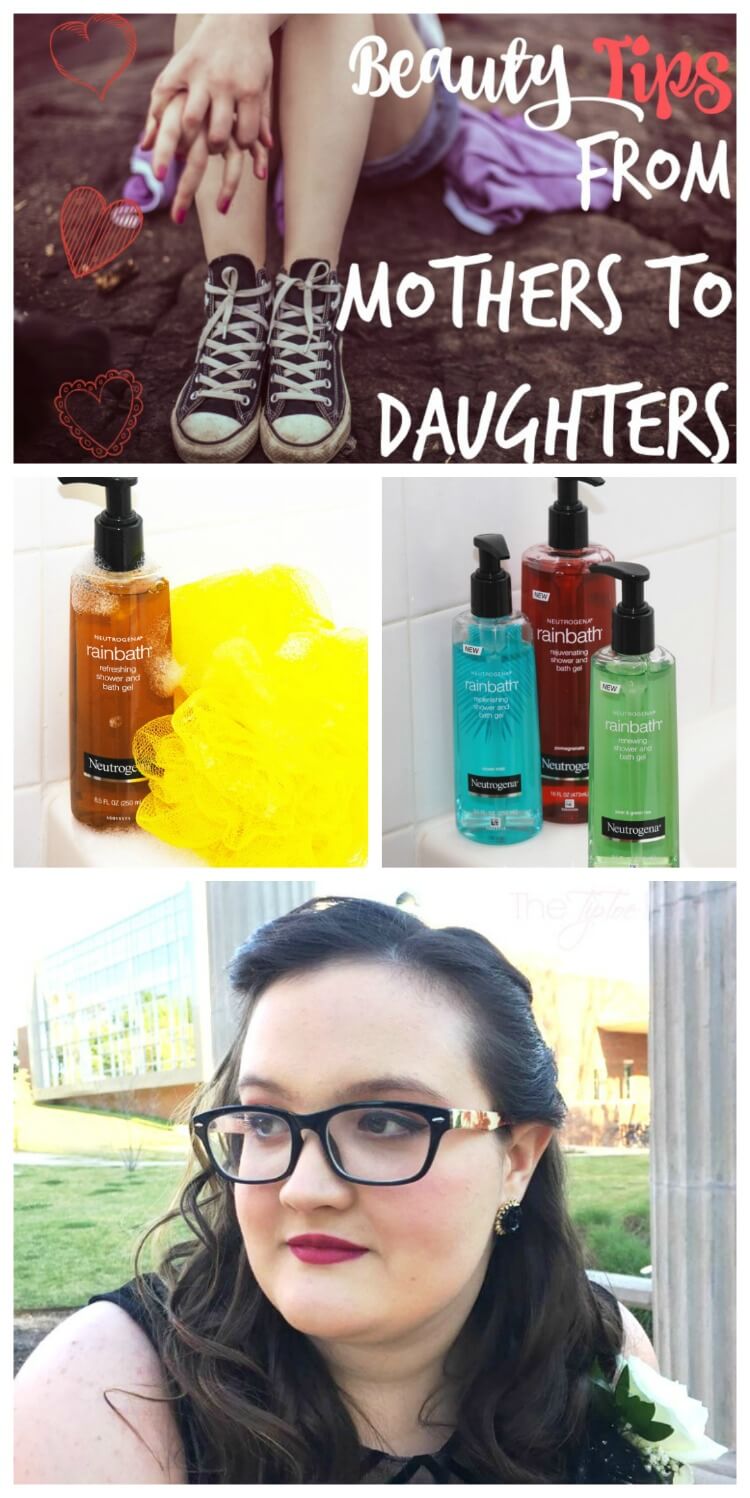 Now you can win your very own Neutrogena Rainbath Prize Pack! Enter to win a pack of Neutrogena Rainbath & Rapid Wrinkle Repair goodies! Giveaway will include four Rainbath Shower & Bath Gels (one of each yummy fragrance!), and the Rapid Wrinkle Repair Collection (Rapid Wrinkle Repair® Serum, Rapid Wrinkle Repair® Eye Cream, Rapid Wrinkle Repair® Night Moisturizer and Rapid Wrinkle Repair® Moisturizer Broad Spectrum SPF 30). We're giving away 10 packs (approximate retail value of $120 each). View Rafflecopter below to see how you can to enter to win!
This is a sponsored post written by me on behalf of Neutrogena Rainbath.