Just before our sweet baby Ivy was born, we had a babymoon for the whole family. We went on a weeknight trip to Great Wolf Lodge to celebrate our 7 year old's birthday just a little early. She had a blast!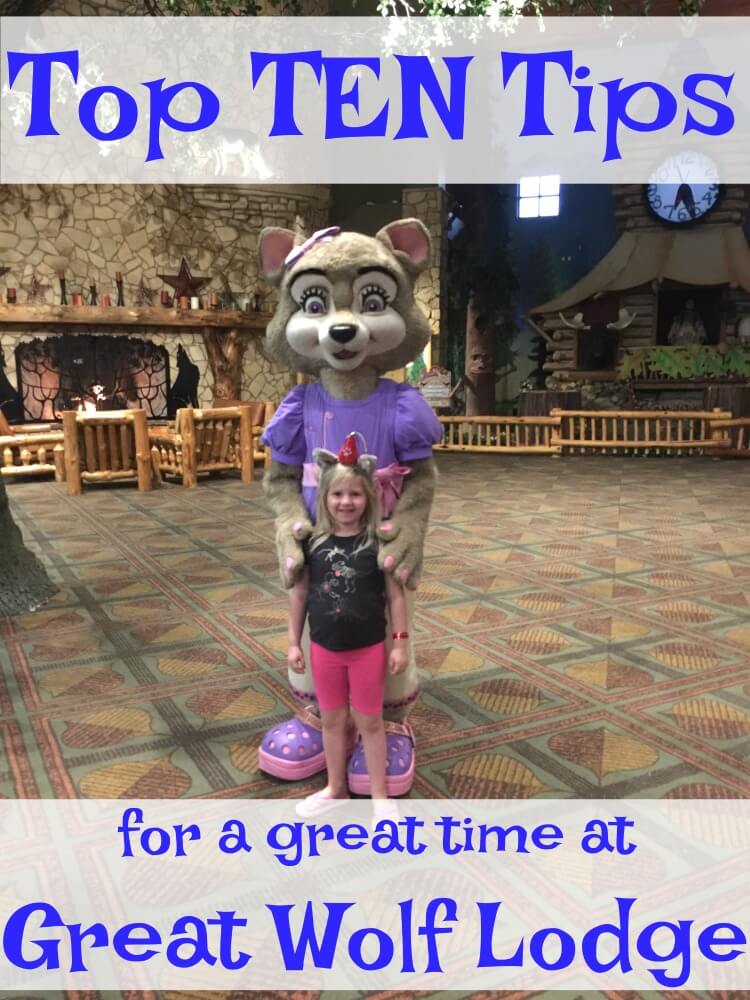 My 7 year old has been dying to get back to Great Wolf Lodge. Last year I had to cancel reservations due to my son breaking his leg for the second time in a few months. This year we were determined to make it to Great Wolf Lodge before the baby arrived.
It's just the perfect place for a staycation when you're already in the Dallas / Ft Worth area. We always have a fun-filled family time every time we visit. Here's a few tips to make your visit easy and enjoyable!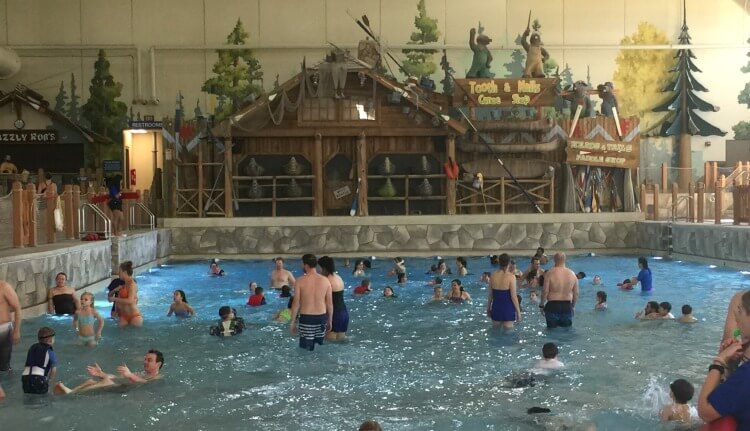 Top TEN Tips for Great Wolf Lodge
1. Before you book, check Groupon! They can often have a great deal that includes extra amenities like resort credits.
2. Don't bring your own towels or life jackets. In the water park, they have heated towels for your use that you just drop off on your way out as well as life jackets free for use!
3. Bring your own food! We always stock our biggest cooler full of drinks and food. If you're going to be there a few days, bring an instant pot or slow cooker for an easy dinner! While you can't bring food into the water park, you can go up to your room for a snack or meals. Sshh…you can hide a few small snacks in your bags for the water park, as they do not check them at the door.
4. Or…have food delivered or take a quick trip down the street to one of the local fast food restaurants such as Whataburger or Chick Fil A. We always have pizza delivered from the local pizza place. It's much cheaper than the restaurants in the resort. I also bring some gallon size ziplock bags to save leftovers in the fridge to heat up in the microwave later.
5. Free Souvenirs! At check in, each kid gets a free pair of wolf ears. We use those as their souvenir, instead of spending on additional souvenirs. They even have special ears for the birthday kid! Another free souvenir is the offer in your room for a free Shutterfly photo book. Make sure to grab that deal!
6. Plan your trip on weekdays if you can. The price is lower, and the crowds are much smaller. At 8 pm on a Wednesday night, we were almost the only people in the water park. It was great for going on the slides.
7. One splurge we did make was to get a Paw Pass. It has so many activities that will end up saving you a lot of money if you buy them separately. We divided up the different things between all three kids so they each got something they wanted.
8. Wear water shoes down from the hotel room, and keep them on throughout the water park, especially if you head outside where the concrete can be hot.
9. Find out about free activities around the resort like crafts, story time and so much more for kids to get the most out of their trip!
10. Magiquest is definitely worth it! The water park usually closes around 9 pm and most kids are too hyped up to sleep. We always save Magiquest for after the water park closes, which many other families do as well.
These tips always help us have a great time when we visit Great Wolf Lodge. I hope they can help you make the most of your trip, too!