I participated in an Influencer Activation on behalf of Influence Central for the SPLENDA® Brand. I received product samples to facilitate my review as well as a promotional item to thank me for my participation. All opinions and reviews are my own.
Recently we invited family over because life had gotten busy, and we just hadn't seen them in awhile. I decided to make Sweet Cherry Pie in mini individual versions for an after dinner treat. While they cooled, we decided to go on a family walk.
Unfortunately, this Texas heat and humidity was too much for Grandma and Grandpa, so they stayed at the house while our family took a nature walk. Our neighborhood park has an old bridge that was salvaged from some other local place, and they refreshed it, made it new, and just recently put it in our park.
It was our first time visiting it. A small stream runs underneath, and the water is amazingly crystal clear. You can see little fish and other things swimming around. We heard frogs and locusts.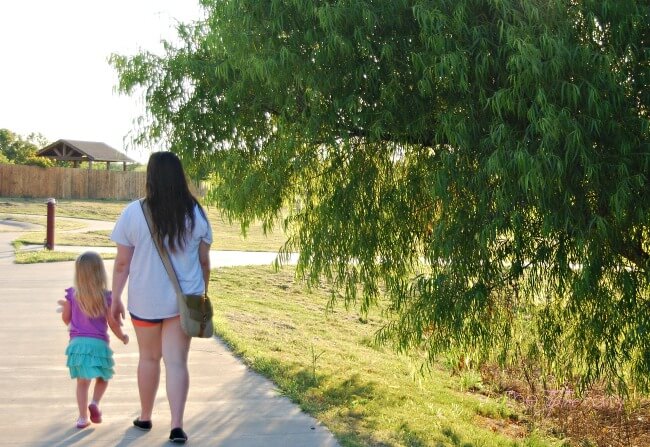 As we walked on further, there's this magestic tree complete with concrete seating that's just a ways past the bridge. It just looks like the perfect tree because it's so big and the branches are so open wide. The kids had a lot of fun running around it.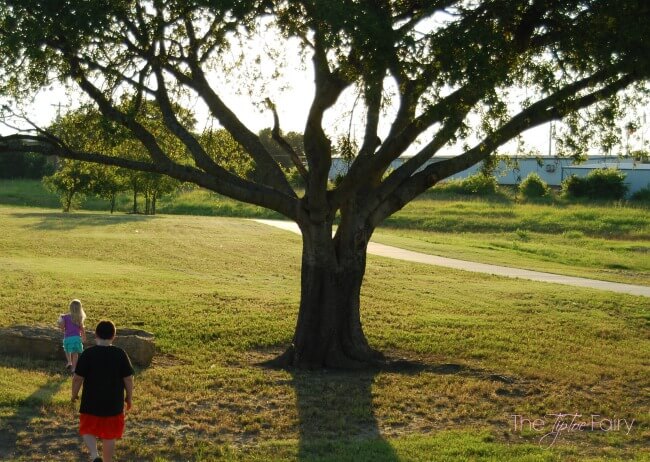 The sun was starting to set, so we headed back home. I'm sure Grandma was wondering where we were, and the pies were probably ready to eat.
When I made the cherry pies, I used a recipe from the SPLENDA® SWEET SWAPS™ site. You can find it HERE. We've been working toward less added sugar for a more balanced lifestyle. The website is full of all kinds of recipes where you can swap sugar for SPLENDA®.
Grandma and Grandpa thought the pie tasted wonderful. It was the perfect blend of sweet and tart. It was a little too tart for my littlest one, but the older kids devoured it.
Did you know that swapping just one cup of sugar with one cup of SPLENDA® No Calorie Sweetener, Granulated can save more than 600 calories? There are many more tips, tricks and delicious recipes on SweetSwaps.com. Be sure to visit SPLENDA® on Facebook, Pinterest, and Twitter!
Have you ever switched out the sugar for SPLENDA®?