This was my new surprise dish. Baked Stuffed Shells. And, it was a hit with everyone. When they fight over leftovers the next day, you know you're onto something.
I've always walked past the jumbo pasta shells and wondered what you do with those things. Then, I happened across a blog all about making stuffed shells. I forgot to pin the recipe. I've been searching for it again, but it, apparently, does not want to be found.
I changed my recipe up a bit from the one I remembered seeing because I am a garlic fiend. I clearly remember it did not have any garlic. I could live on garlic. It is so yummy.
Now with these stuffed shells, you can make them fancy an add mascarpone cheese or you can keep it cheap and use all ricotta. When I made these the first time, I just happened to have an extra tub of mascarpone cheese in my fridge from making those amazing lemon blueberry cupcakes.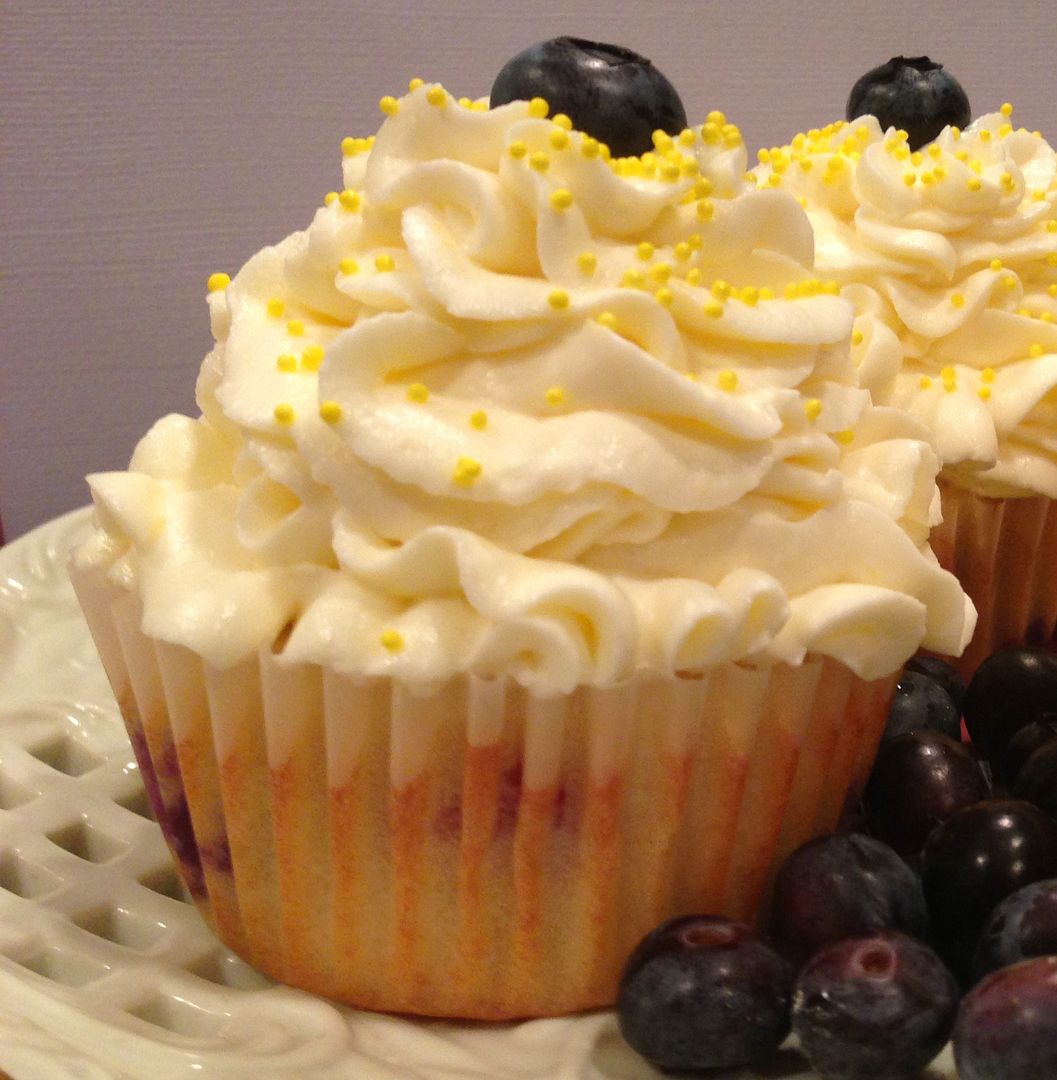 Now when I make this dish, I just use ricotta because mascarpone is rather expensive. It has a wonderful creamy texture, almost like whip cream and cream cheese mix together, but the price keeps me from buying it regularly.
Baked Stuffed Shells
Ingredients
Jumbo shells
2 tbs chopped garlic + 1 tbs chopped garlic
1 tbs olive oil
3/4 to 1 lb hamburger
24 oz jar spaghetti sauce
1 egg
1/4 tsp salt
3/4 tsp basil
1 cup ricotta cheese
1 cup mascarpone cheese (OR an additional cup of ricotta cheese)
1 cup mozzarella cheese + 1/2 cup mozzerella cheese
2 tbs parmesan cheese<
Optional: 3-4 chopped green onions or chopped chives
1. Boil water. Add shells and cook for 9 minutes. Drain and allow to cool while you prepare the cheese and sauce.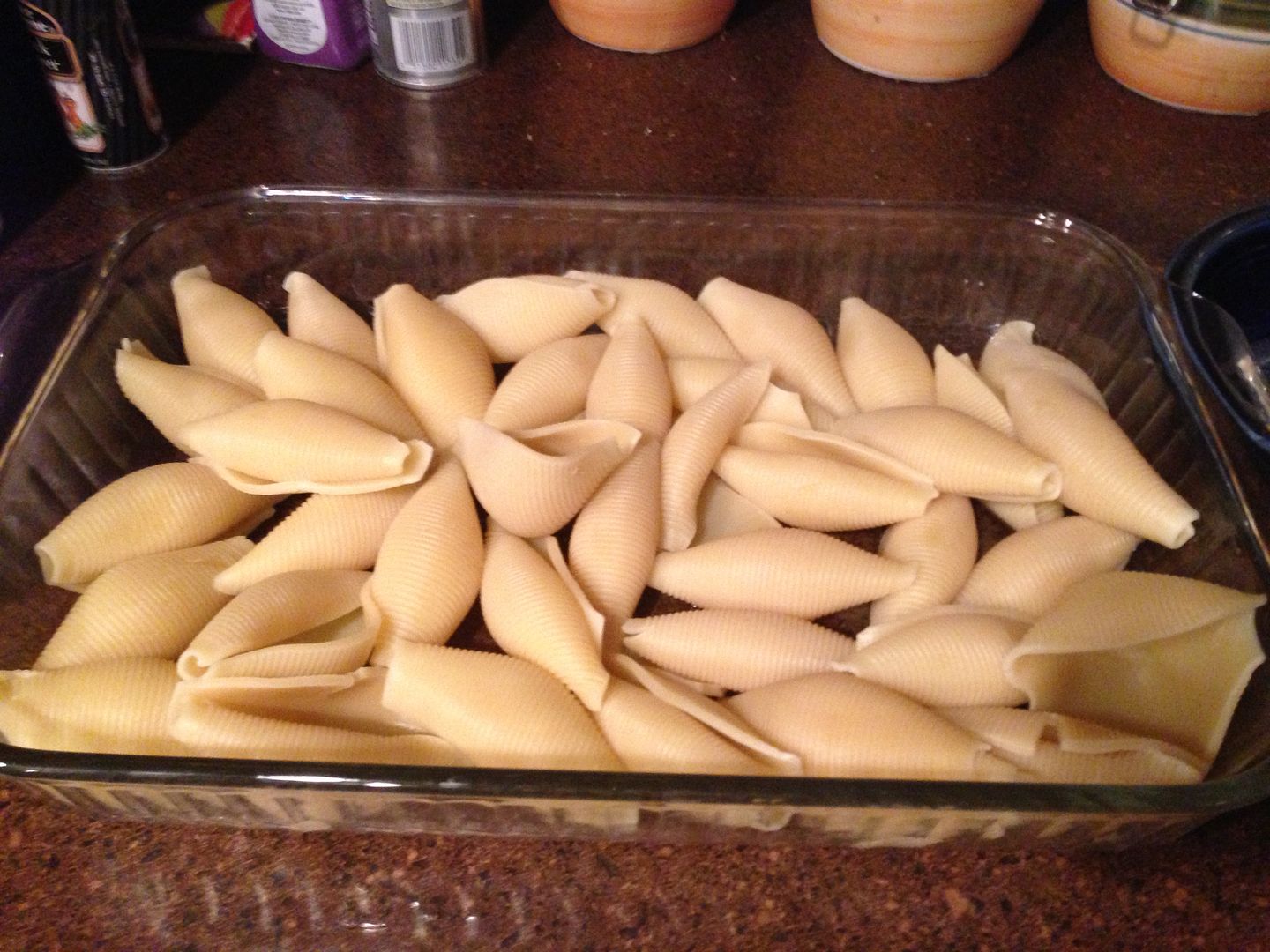 2. Brown hamburger meat, drain, and set aside.
3. In a skillet add 1 tbs of olive oil on medium heat. Once it is hot, add 1 tbs of garlic. Allow it to cook for just a short time, until it's very aromatic but before it turns brown.
4. Add back hamburger and the jar of sauce. Allow to cook until it boils, then turn the fire down to simmer while you make the cheese stuffing.
5. When the cheese stuffing is ready, cover the bottom of your dish with half of the meat sauce. A 9 x 13 casserole will fit about 24 – 27 shells.
6. Preheat oven to 350. Mix together 2 tbs chopped garlic, basil, egg, salt, ricotta, mascarpone (if not using all ricotta), mozzarella, parmesan, and onions or chives, if using. In this recipe, I did not add onions or chives.
7. I use a medium Pampered Chef scoop, which holds about 2 tablespoons. The pictures below will illustrate how I add the cheese to the shells.
Gently pull the shell apart.
Add the cheese mixture inside the shell.
Allow the shell to close together.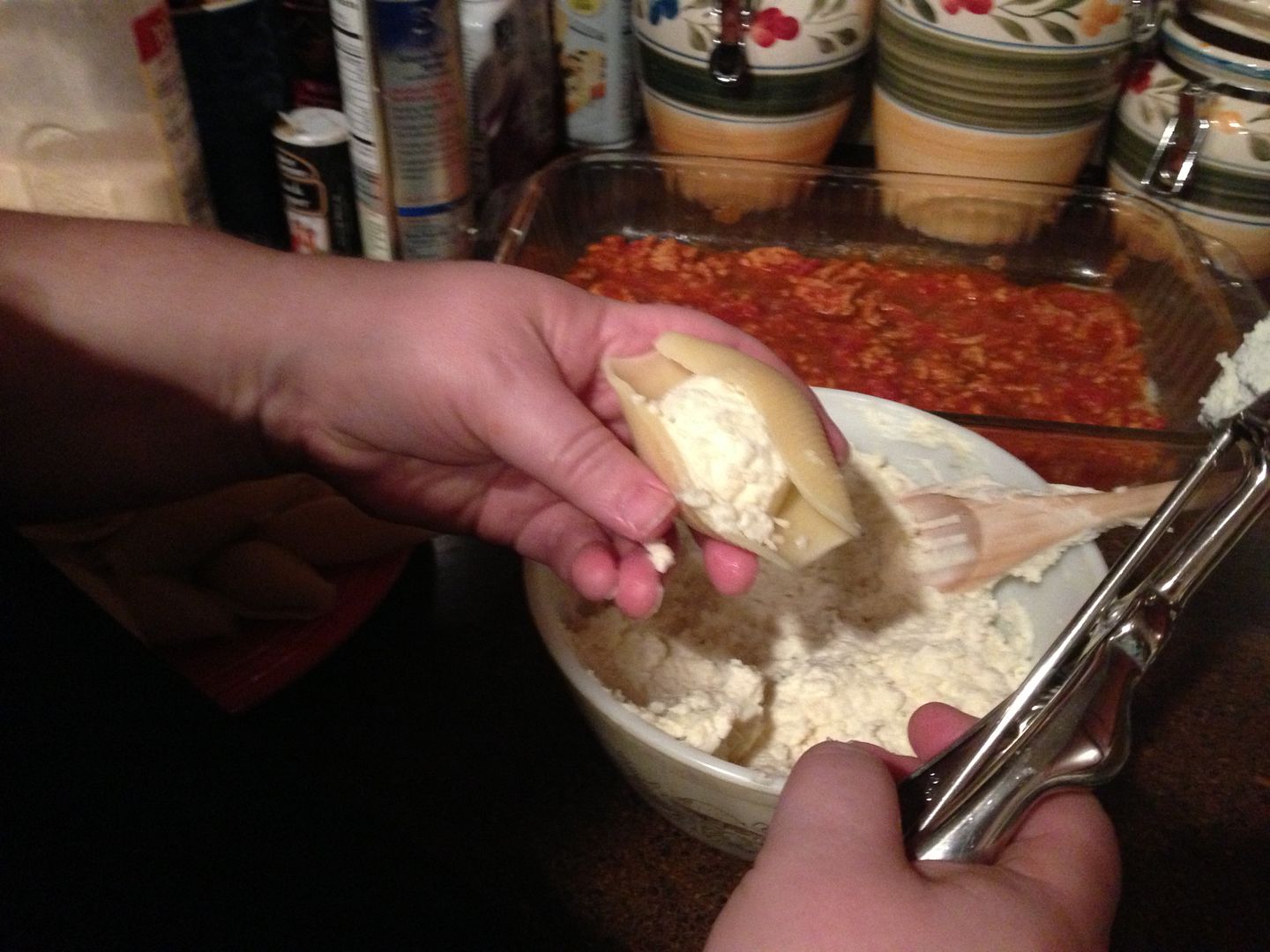 Gently squish the shell to spread the cheese mixture to the ends.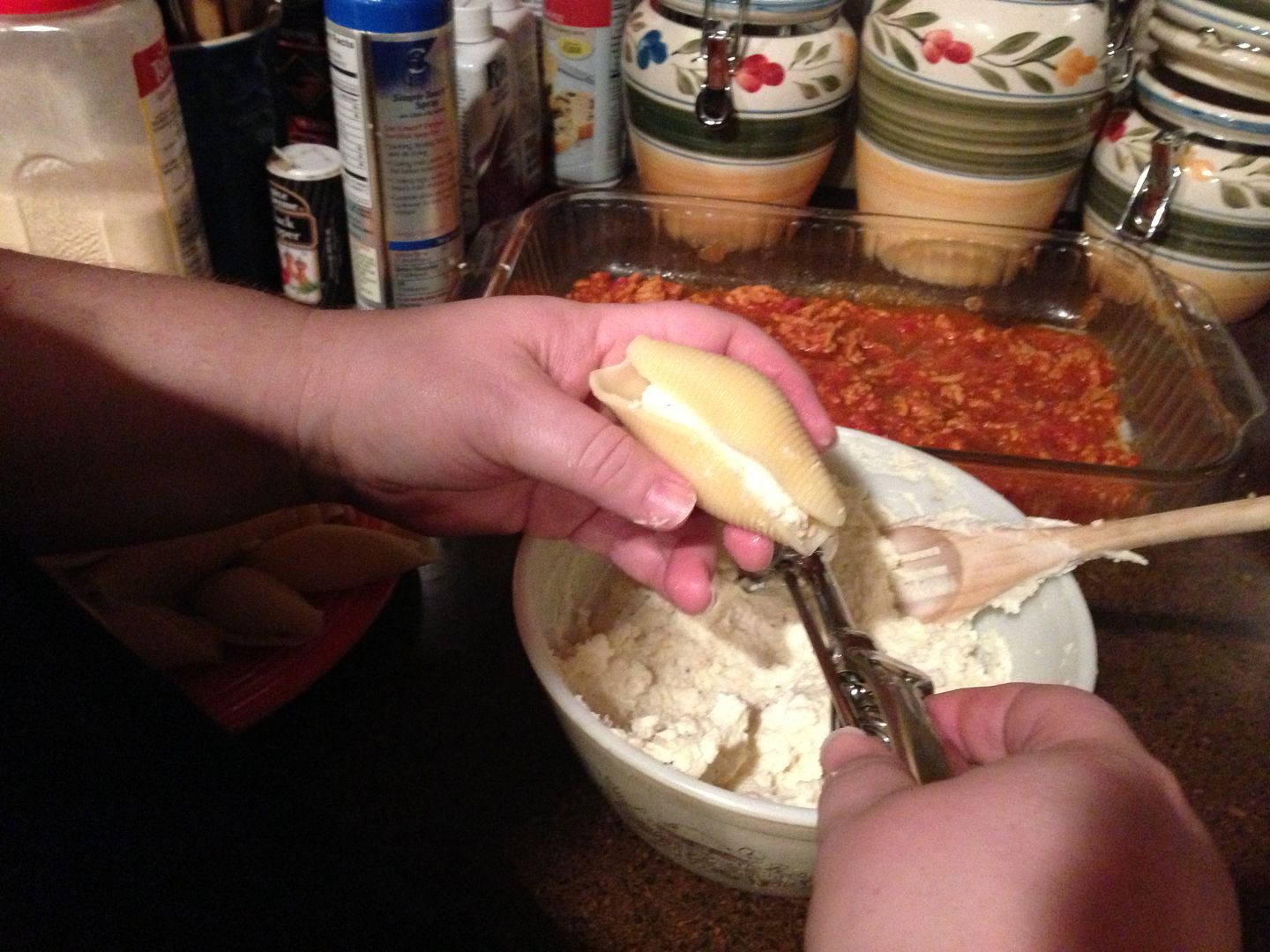 8. As you fill the shells, place them in rows to fill the casserole dish.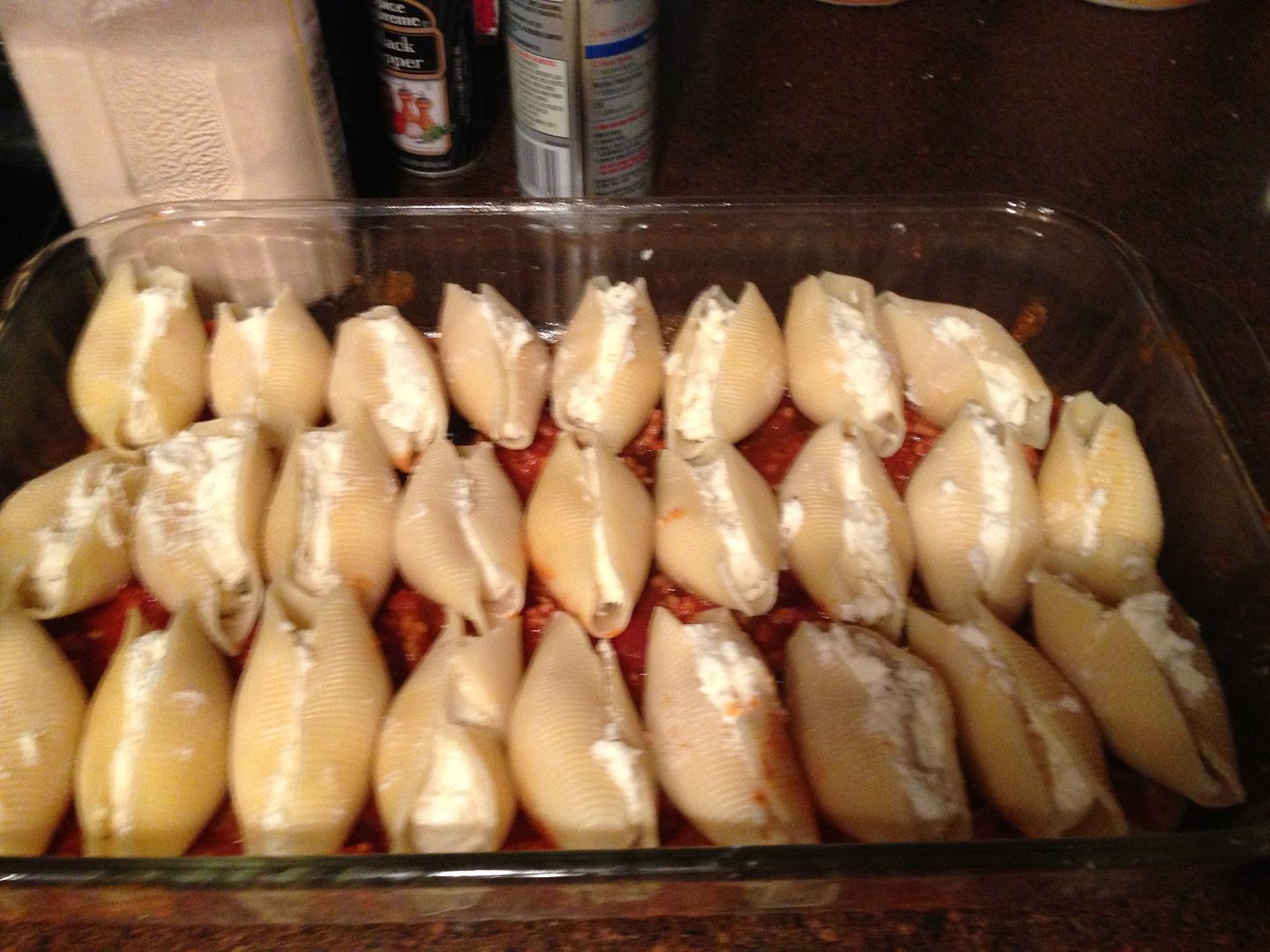 9. Cover the shells with the rest of the meat sauce and top with 1/2 cup mozzarella cheese.
10. Cover with foil and bake for 20 minutes. Remove the foil and continue baking for 10 more minutes.
Enjoy!!