This is a sponsored post in which I was given free product in exchange. All opinions are my own.
Live in the Dallas / Fort Worth area? Want something fun to do with the kids in May? Come on over to Jurassic Quest at the Fort Worth Convention Center to see some dinosaurs!

Jurassic Quest is North America's largest, most popular dino event with unique and exciting experiences for the whole family. See our herd of life size animatronic dinosaurs including Apatosaurus, Spinosaurus, T-Rex and an incredible 50-foot long Megalodon. Interact with our trainers, baby dinos and watch a live Raptor show. Explore our dinosaur rides, giant fossil dig, inflatables, fossil science exhibit, "Triceratots" soft play area, and MORE!
Get your tickets before they go extinct!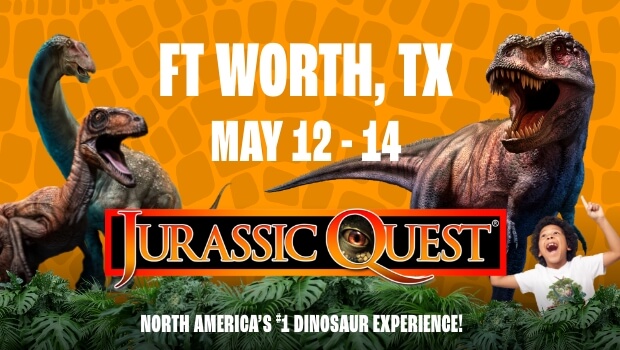 When is it?
May 12-14, 2023
Where is it?
Fort Worth Convention Center.
How do I get tickets?
Get your tickets before they go extinct! https://www.jurassicquest.com/
Check back for my review!