This is a sponsored post for Baby Box University. All opinions are my own.
Have a baby or are you soon to be a new mom? I'm on baby #4, but having that first baby can feel overwhelming. There is so much information to know and learn about everything baby related.
One of the most important aspects of having a baby is Safety. It's crucial to have a safe sleeping space for your baby. That's where Baby Box University comes in! You can simply sign-up at Baby Box University, watch a short series of videos selected by local experts, and then receive a free Baby Box.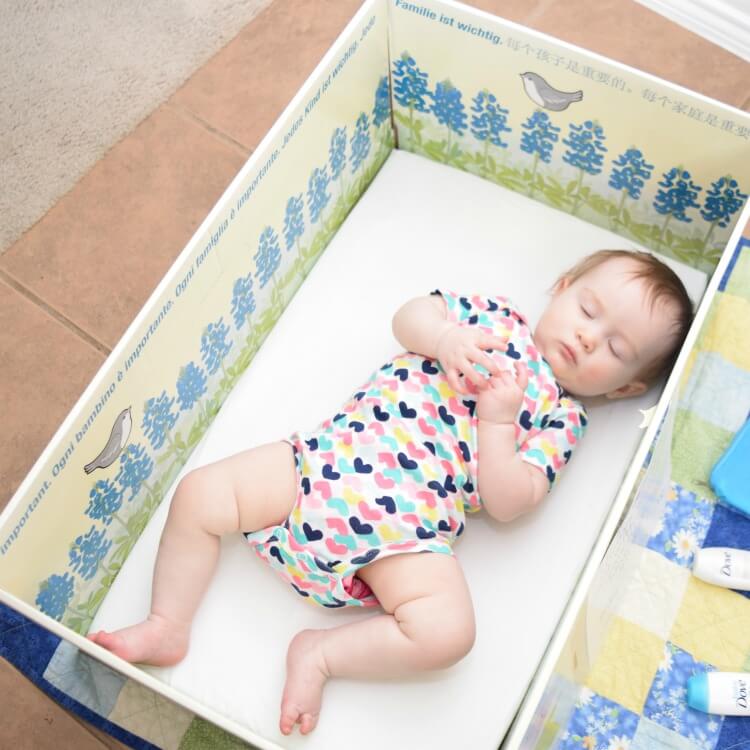 Baby Box
You might be wondering about putting your baby in a box, but in Finland, baby boxes have been used for years to reduce infant death rates to less than half of what they are in the U.S. It's a sustainably designed safe sleeping space for your new baby. It's the perfect place for your sleeping baby, and it allows you to keep them close by and safe, too.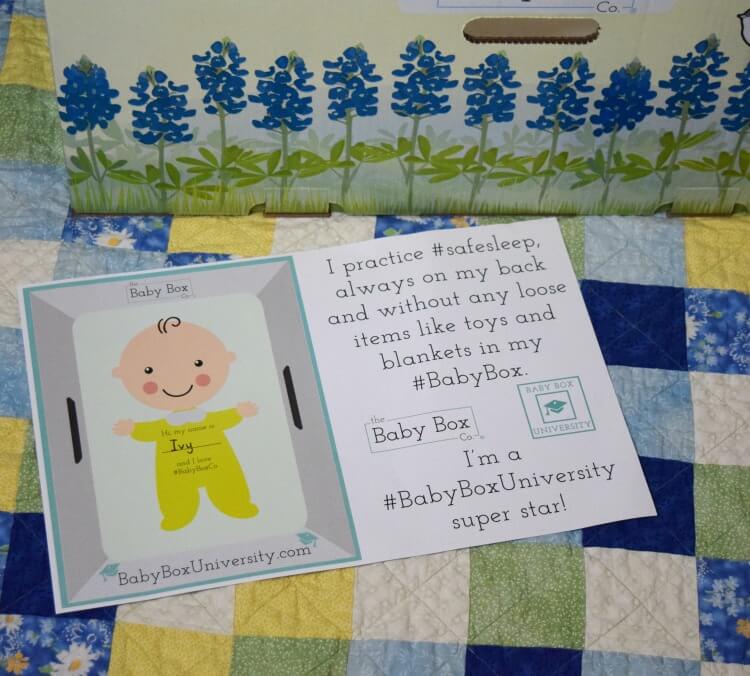 I took the course myself, and it's great, up-to-date information on raising a healthy baby. Even after four babies, it was a good reminder for me as I had my third baby more than 7 years ago.
I also love this Baby Box! It's lightweight and easy to take from room to room, so I can put the baby to sleep on the floor of the living room or on the floor next to my side of the bed.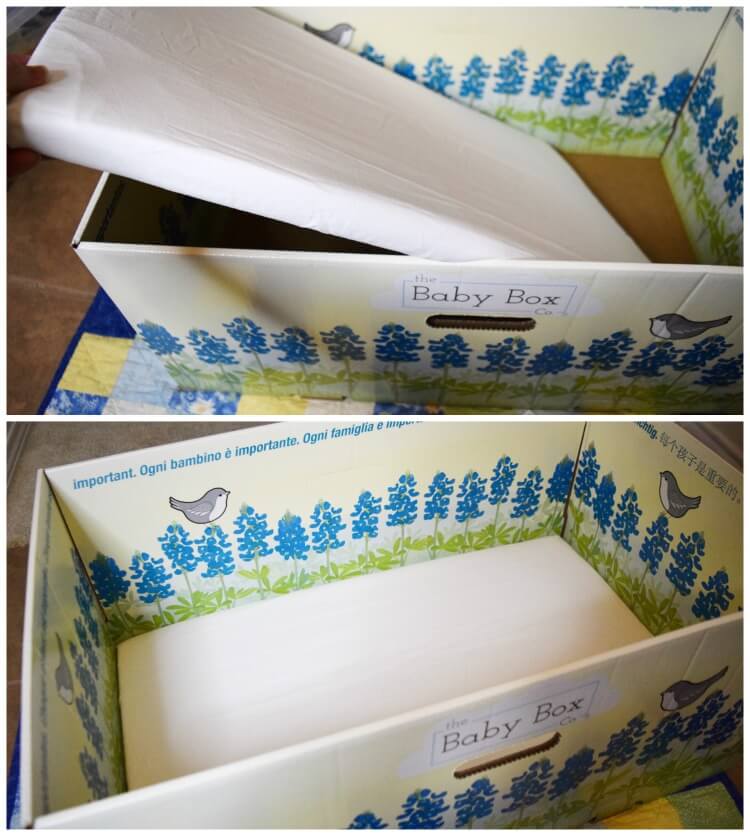 Baby Box University is such an easy way to help new parents with education and resources to give their babies a safe and healthy start! It comes with a little mattress and sheet that fit perfectly in the box as well as premium baby products for new parents like diapers rash cream, wipes, breast milk storage bags and more. Plus, there's also great educational content about safe sleep, nutrition, breastfeeding, and more! Did I mention it's FREE?
I love the samples we got in the box. It might sound a little weird, but my favorite is the zippered pouch that it all came in. We use cloth diapers, and it's perfect for keeping dirty diapers when you're out to bring back home.
Right now Baby Boxes are available in Texas, and just a couple weeks ago they launched in California! Here's what you need to do to get your free Baby Box:
1. Go to BabyBoxUniversity.com and sign-up for a free account.
2. Click on "Choose a Course" and select the location closest to you.
3. Watch the videos that are part of your course. This will take 15-20 minutes.
4. Take the quiz.
5. Get your free Baby Box.
6. Put your baby in the box!
Ready to get your FREE Baby Box?