This post was sponsored by Weight Watchers International, Inc. as part of an Influencer Activation for Influence Central and all opinions expressed in my post are my own.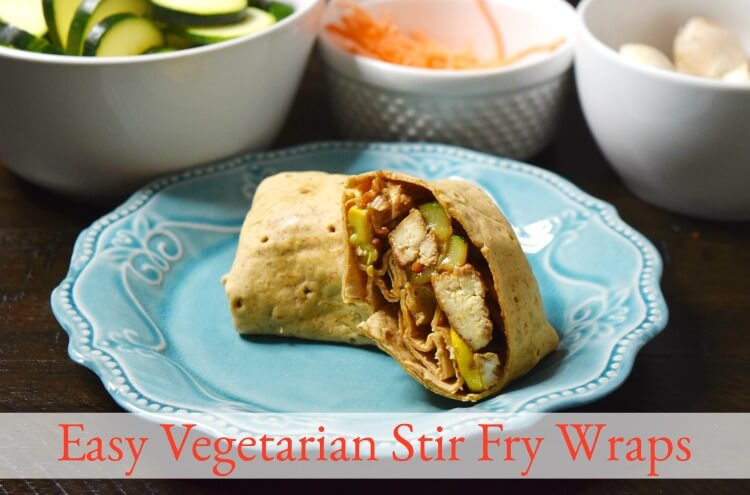 My mom has always sworn by Weight Watchers®. They helped her feel better about herself years before I was born, and she has always recommended them to me. Recently, I was at Walmart and found endorsed products from Weight Watchers that make eating better even easier.
While shopping at Walmart, I picked up three different products endorsed by Weight Watchers.
#1 Oroweat® Sandwich Thins rolls endorsed by Weight Watchers® which come in a variety of flavors and only 3 SmartPoints® value per roll. You can find them in the bread section of the store. I picked up the Honey Wheat flavor. These are perfect for breakfast, lunch or dinner.
#2 Perfect for snacking! JOLLY TIME® Healthy Pop® Popcorn endorsed by Weight Watchers®. These 100-calorie packs are wonderful to help with portion control. They are just 3 SmartPoints® value per serving and gluten free!
#3 My absolute favorite are the Flatout® Flatbread endorsed by Weight Watchers® because I like to make wraps for lunch. They are all 2 – 4 SmartPoints® value per serving and taste amazing. Plus, they're high in protein and fiber. You can also find these in the bakery section of Walmart.
Check out these Easy Vegetarian Stir Fry Wraps I love to make with the Flatout® Flatbread. You can make the stir fry up ahead of time and just keep it in the fridge. Then, when you're ready for a meal, just heat it up and make your wrap. They are so delicious, even my kids love them!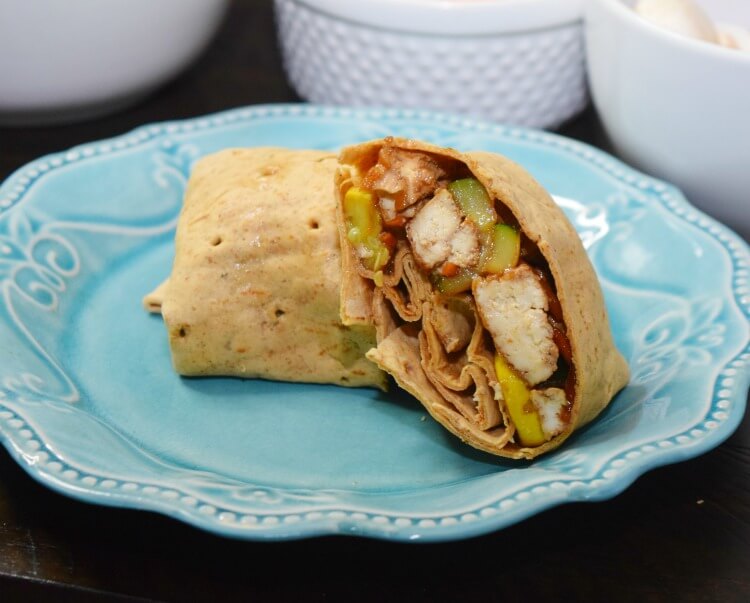 It's also easy to prepare. When I buy tofu, I like to prepare and brown it all at once, Then, I just keep it in the fridge to pull out and add to different vegetarian recipes.
Prep Time:
1 hour
8 minutes
Total Time:
1 hour
18 minutes
Ingredients
1/2 cup extra firm tofu
1/2 cup sliced zucchini
1/2 cup sliced squash
1/2 cup shredded carrots
1/3 cup sliced mushrooms
1 tablespoon olive oil
3 tablespoons sesame oil
1 tablespoon minced garlic
2 tablespoons soy sauce
2 tablespoons honey
1 tablespoon flour
2-3 Flatout® Flatbread wraps in any flavor
Instructions
Drain and press the tofu until most of the water is gone.
Cube the tofu.
Take 1/2 cup of the cubed tofu and the flour and add to a zipper baggie and shake to coat.
Add 1 tablespoon of sesame oil to a skillet on medium high.
Add the tofu and brown on all sides, which usually takes about 5 minutes.
Remove from pan and set aside.
Heat pan up again on high with a tablespoon of sesame oil.
In a gallon size zipper baggie combine the squash, zucchini, carrots, tofu, honey, olive oil, soy sauce, minced garlic, and 1 tablespoon of sesame oil.
Shake the baggie and then pour out into the skillet and stir fry until the sauce is thickened and almost gone.
Pour the stir fry into a bowl.
Get the Flatout® Flatbread and spoon the stir fry into and wrap completely.
Do this to the other 1-2 wraps until the stir fry is completely gone.
Serve immediately.
I work from home and have a very active baby which means during the day meals have to be quick. These Easy Vegetarian Stir Fry Wraps make a meal so easy for me since I can make them ahead of time.
I have found when I keep healthier food on hand, it makes me feel good about my food choices. With Weight Watchers new Freestyle™ program with zero Points® foods and endorsed Weight Watchers products you can easily find smart options and flexibility to enjoy delicious recipes and foods to help you reach your goals.