This post is written on behalf of Hellman's and Modern Mom. All opinions are 100% my own.
This year, just in time for the 4th of July, Hellmann's is staging a #Burgervention to put an end to dry burgers across America. Are you sick and tired of dried out, hockey puck burgers? I've finally found the secret to the best every juicy burger — Hellman's Mayonnaise!
If you want to create the Best Ever Juicy Burger this summer, mix 1/2 cup of Hellmann's Mayonnaise directly into 2 lbs of ground beef when preparing your burgers. It's amazing! The mayonnaise helps to lock in moisture and flavor as the burger cooks on the grill or in the oven to give you a juicy, delicious burger every time.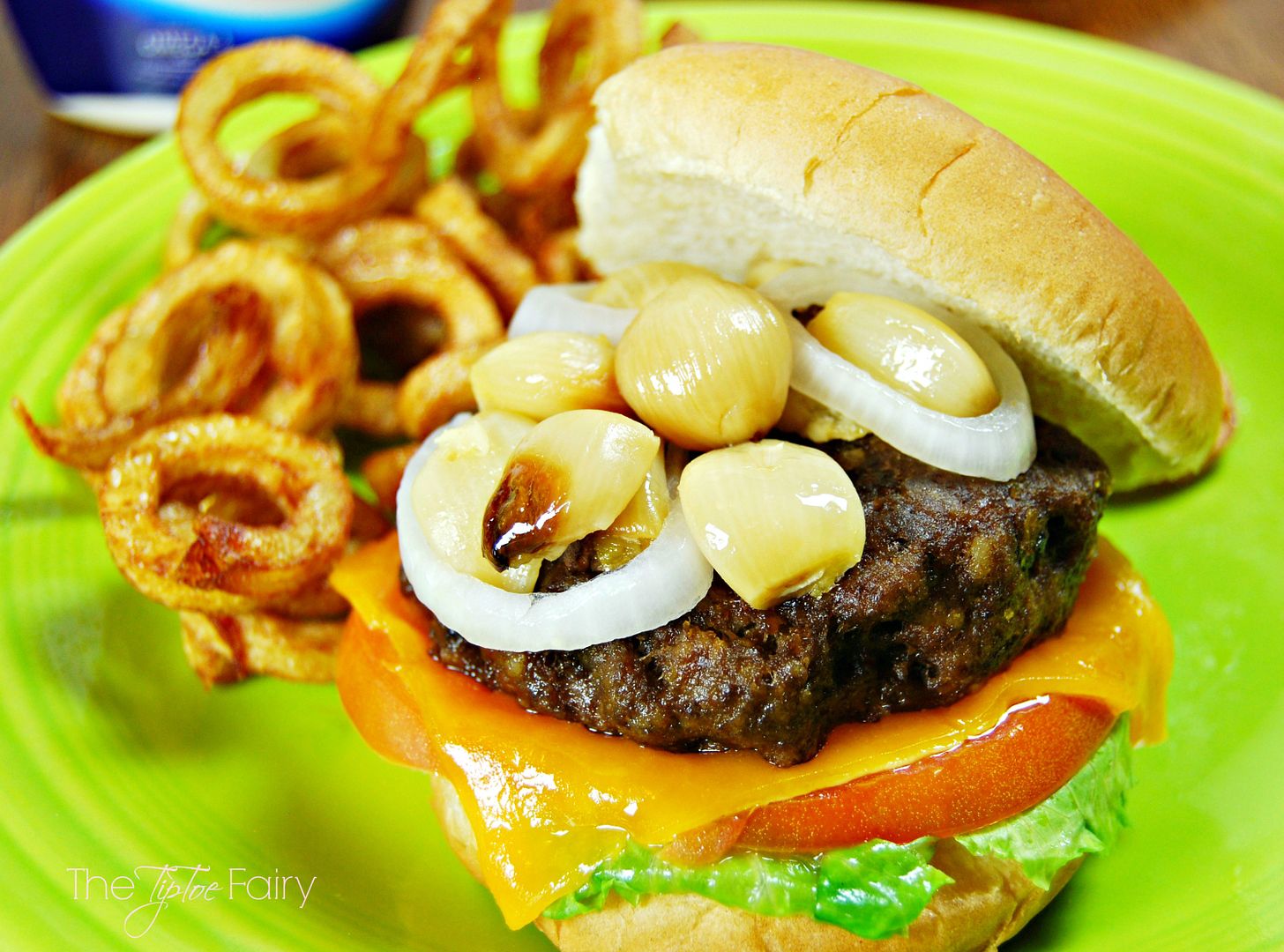 I adapted Hellman's Best Ever Juicy Burger recipe with my own twist – Cheddar and Roasted Garlic! There really is nothing better than freshly roasted garlic topped on a burger. For a great burger opt for great ingredients like Hellmann's, which is committed to cage free eggs, quality oils and vinegar.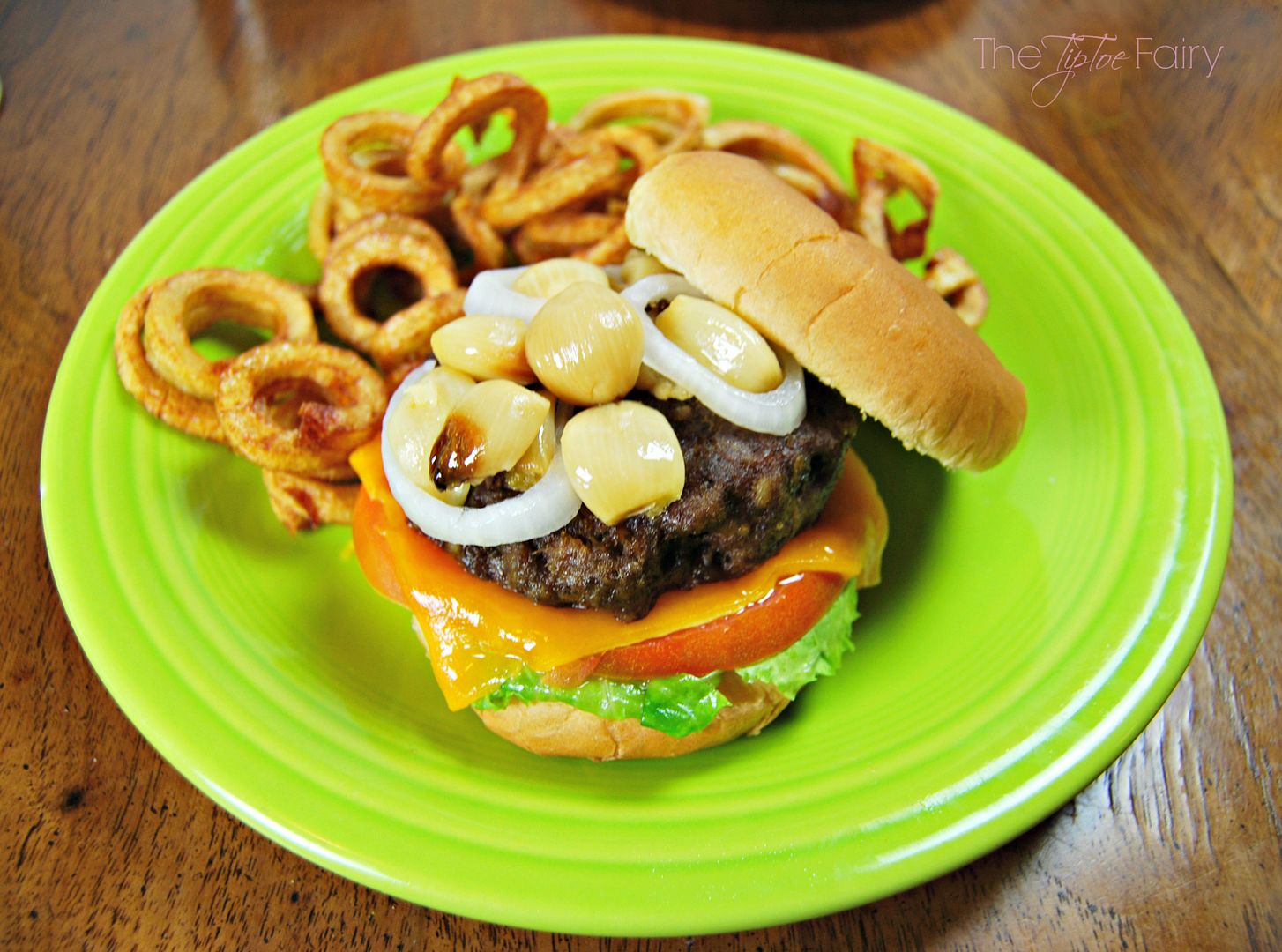 These juicy burgers topped with roasted garlic and cheddar cheese with Hellman's and Worcestershire sauce mixed into the beef taste absolutely amazing! My family loved this meal.
My son can never get enough onions on his burger, so adding the onion soup mix really made his burger extra delicious. It is really amazing how adding Hellman's and the soup mix to the burgers gives them so much flavor that each bite just explodes in your mouth. My family was even asking for seconds!
To see how easy it is to roast garlic, you can find my recipe here.
Recipes to pair with the Best Ever Juicy Burger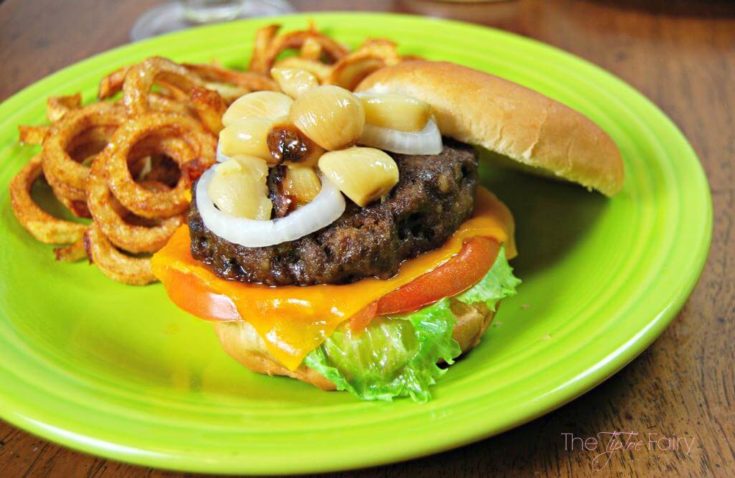 Yield:

8 patties
#Burgervention: Hellman's Best Ever Juicy Burger with Roasted Garlic
Ingredients
1/2 cup Hellmann's® or Best Foods® Real Mayonnaise
1/2 cup plain dry bread crumbs
1 envelope Lipton® Recipe Secrets® Onion Soup Mix
2 lbs. ground beef
1 tsp Worcestershire sauce
1/4 tsp salt
8 bulbs of roasted garlic
8 slices of cheddar cheese
8 hamburger buns
Instructions
Roast garlic earlier in the day.
Preheat oven to 350.
Chop 2-3 cloves of roasted garlic.
Mix together Hellman's, bread crumbs, Onion soup mix, Worcestershire sauce, salt, chopped garlic, and ground beef.
Form patties with a small indentation in the middle.
Spray a glass casserole dish with cooking spray and then place patties into dish.
Bake 15 minutes on each side.
Remove from oven and prepare burgers immediately and serve.
Nutrition Information:
Serving Size:

1 patty
Amount Per Serving:
Calories:

0
Total Fat:

0g
Saturated Fat:

0g
Trans Fat:

0g
Unsaturated Fat:

0g
Cholesterol:

0mg
Sodium:

0mg
Carbohydrates:

0g
Fiber:

0g
Sugar:

0g
Protein:

0g
Make sure you visit Hellman's or tweet @Hellmanns #Burgervention for recipes and tips to make the Best Ever Juicy Burger for your family and friends this summer. If you're having a barbecue over the holidays, have a #Burgervention and try some Hellman's in your burgers. It will be a huge hit! I can't wait to make it again.