I was given free tickets for my family to facilitate this review. All opinions are my own.
Recently my family and I were invited to attend the new show at Medieval Times in Dallas. Not only was it a brand new show, but there's now a Queen! W00t for the ladies in charge!
Along with seeing the new show, we got a chance to come earlier in the day and meet the Master of Horses and learn more about the horses and ask questions. We were even given the opportunity to pet them! This was the most thrilling part of the day for my 7 yr old, who is OBSESSED with horses.
This is Javier, and he is the Master of the Horses. He started out as a squire, which is the very first job on a journey to become a knight. He has been with Medieval Times for 14 years.
One thing we learned was that the horse ranch where they raise the horses for all the castles around the country is in Sanger, TX. Believe it or not, I live just 5 minutes from the ranch!
This is an Andalusian horse, and we learned from Javier that they are actually born black and as they age, they gradually turn completely white. This horse was still a little gray in places, so he was fairly young.
We also learned that they can train the horses for everything — except the crowd. So, here's a little tip, if you are ever at Medieval Times show and see them walk a horse in and just walk out, that is a newly trained horse. They are seeing how that horse will react to a cheering crowd.
In the new show, we learn the King has died and now a Queen rules. The last time we were here a princess accompanied the King, but in this new show, it's the Queen's rule all by herself. She is one tough lady, especially when one of her advisors wants the knights to fight to the death.
In the last show, there was a definite villain, but in this one the villain is not so clear cut, and some drama happens with a few of the knights! This show was very intense! We loved it! Plus, they had some new fighting skills with Florentine sword fighting (double-handed swords) and more! My son and husband LOVED this part.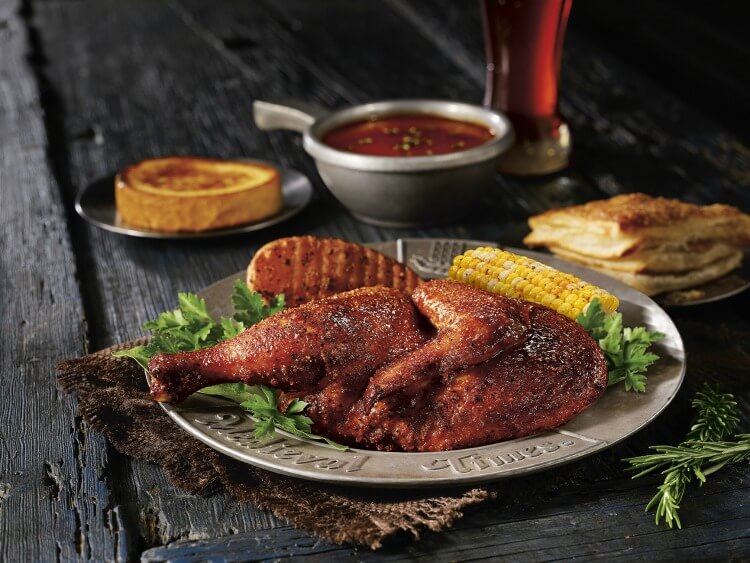 One thing I recommend is come hungry. When they say feast, they mean it. The food has not changed, and it's still delicious. My favorite part is the tomato bisque soup. It is just delicious!
Medieval Times Dallas has given me 4 General Admission tickets to giveaway to one lucky reader so you and your family can check out the new show! This is for the Dallas castle only! Enter below & good luck!