I was provided with items to facilitate this post. All opinions are 100% mine.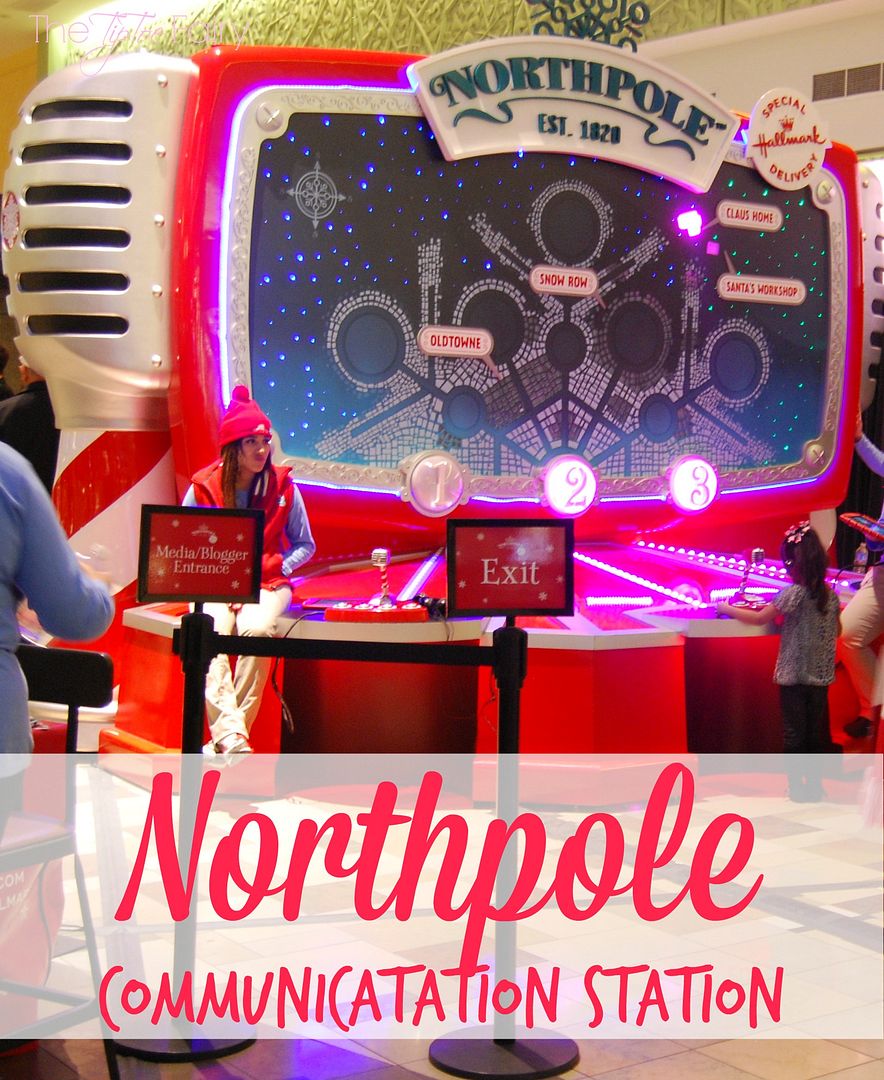 Hallmark gave us the opportunity to visit the Northpole Communication Station in the Dallas area this past weekend.
They were traveling to 5 cities across the US where children can talk directly to an elf in the Northpole!!
We got to talk to a real live elf on the communicator! He was way up in Northpole and asked questions and told us all about what he liked, too!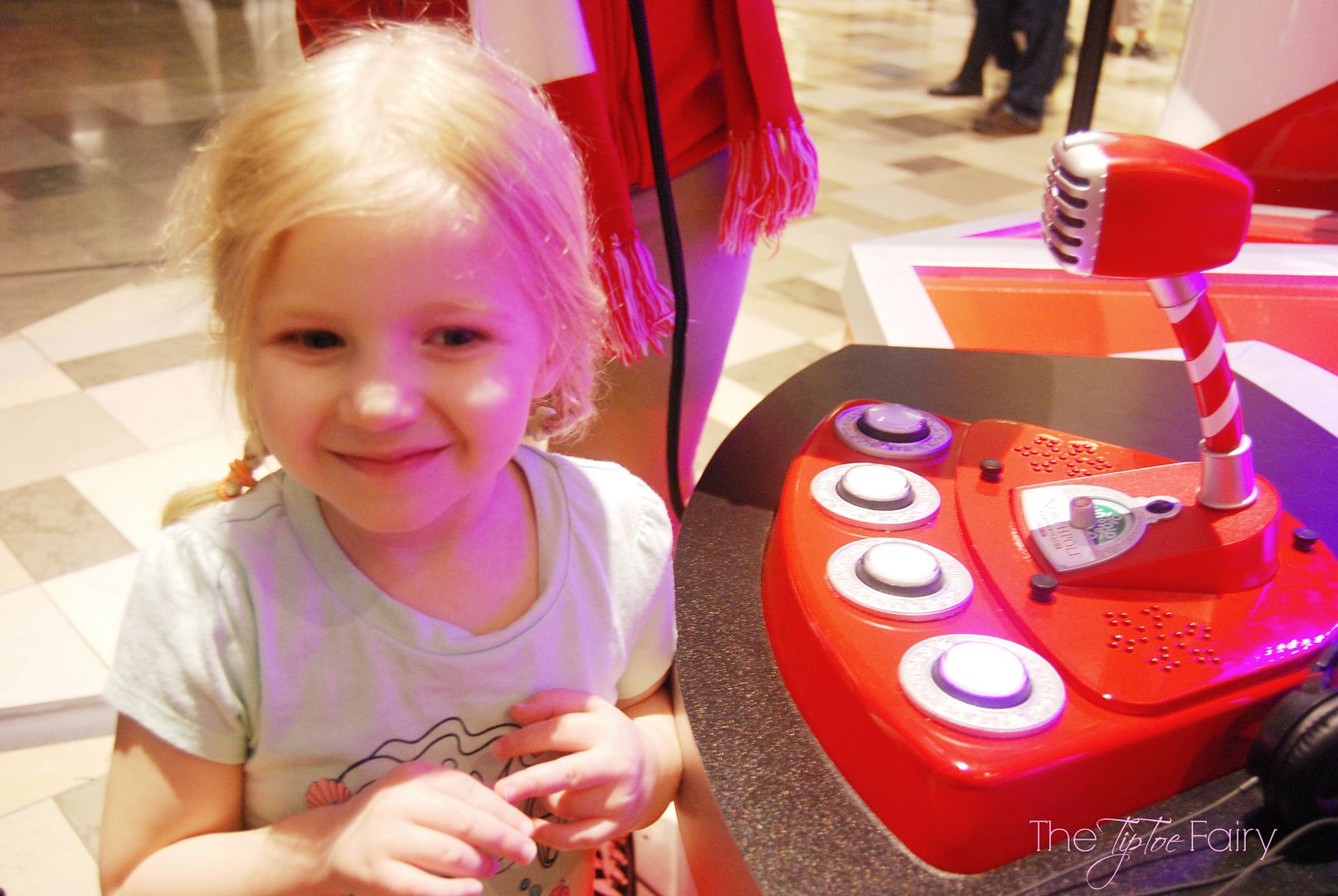 Check out this video to see what it's all about:
This coming weekend is the last stop, and they'll be in Los Angeles, CA. If you're in the area, here is where they'll be: Hollywood & Highland, Los Angeles, CA – Dec. 19 – Dec. 21, 10:00 a.m. to 8:00 p.m.
We also were sent some amazing things from Hallmark's Northpole 1820 line. They are all favorites. We got our very own Northpole communicator, a Find me, Santa! Snowflake, and a stationary set to write a letter to Santa.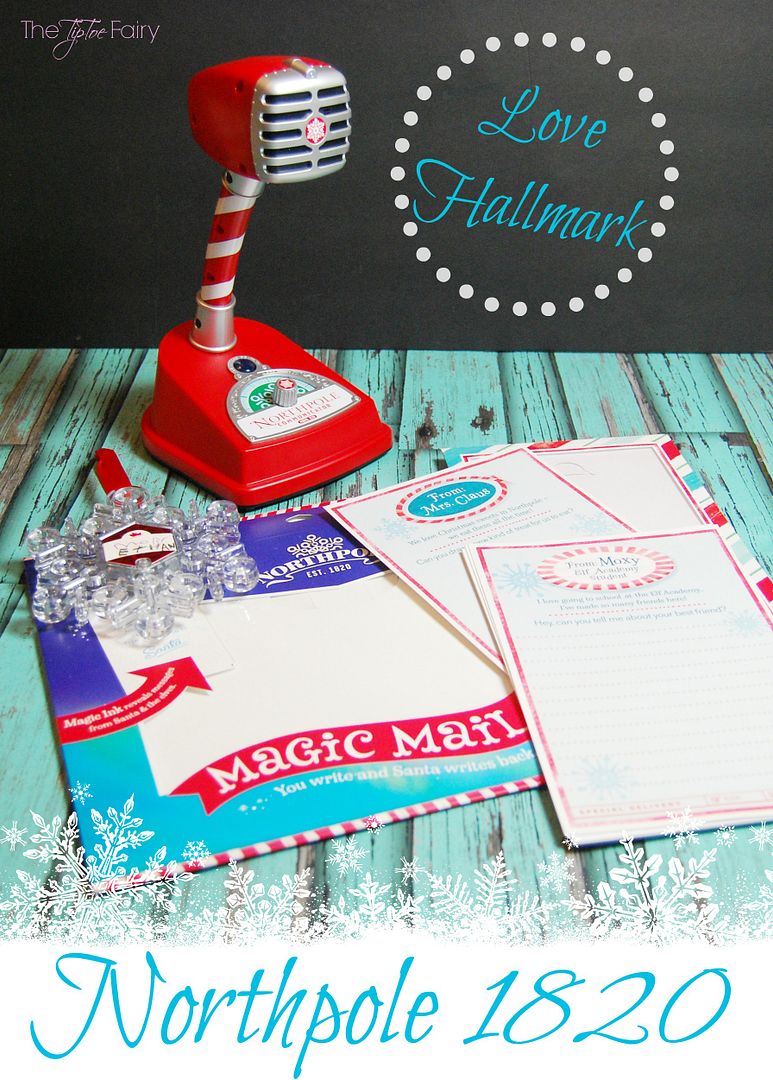 Molly and Mr. E love using the Northpole Communicator Interactive Microphone. Once a day from Dec 1 through Dec 25, you can talk to an elf or maybe even Santa! We turn on our communicator once a day for a new message. Most days it's elves, but one day it was even Santa! He told us what he got Mrs. Claus for Christmas.
We also got the Find Me Santa! Snowflake ornament. Molly wrote her very own name on it. It's currently hanging on our Christmas tree and facing the window so we can activate it on Christmas Eve. This way Santa can easily find us!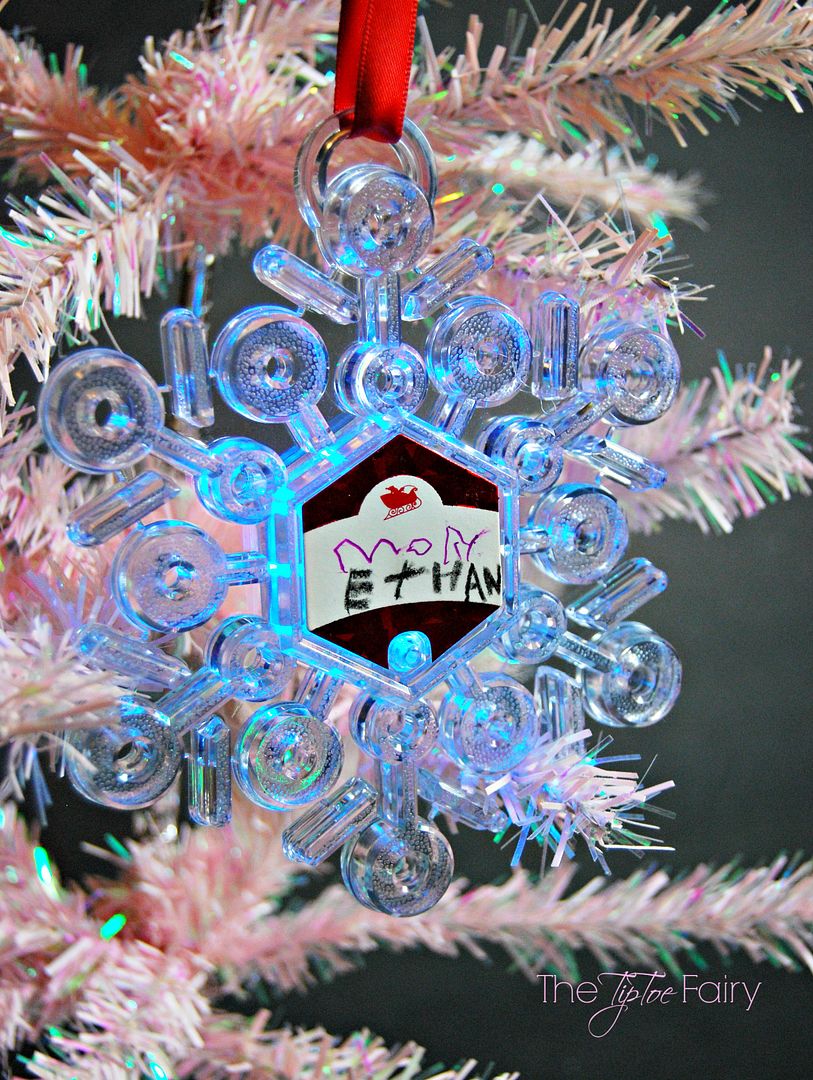 Last of all, we got the most awesome thing! Special letter writing paper so that you can write a letter to Santa, put it in freezer, and he'll write back! It's Northpole Magic Mail Stationary. How cool is that? We recently did it, and it was amazing. Molly couldn't believe Santa had written her.
You can find all these wonderful things at Hallmark's Northpole 1820 and even find a store near you that sells all these fun things. Click HERE to head to the gift gallery and find a store. Check it out now!
What's your favorite part of Christmas?