Hallmark gave me some holiday stress relief; however, opinions are my own. 
I just finished all of our holiday shopping, and my feet are killing me.  I could not wait to get home, have my husband rub my feet, and take a hot shower and settle on the couch for a couple hours of television bingeing.  When I'm not pregnant, I love taking a  steaming hot bubble bath or wrapping up in a super soft blanket and having a delicious cup of coffee.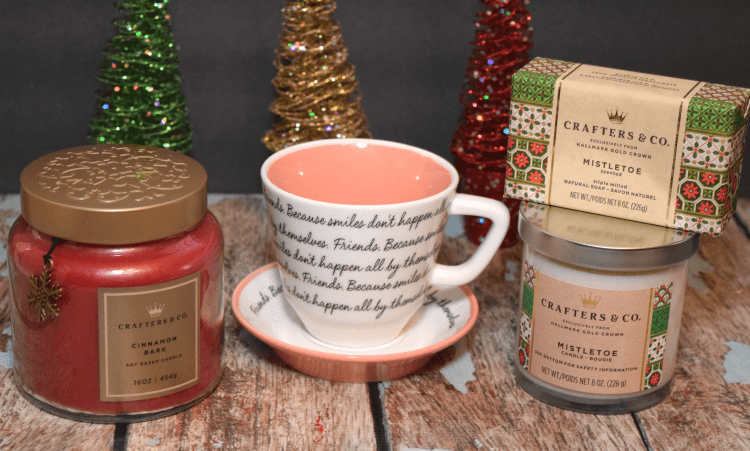 When it comes to holiday shopping, my husband's job is to get something for me, and then, I take care of the rest for all the kids, family, and everyone else.  I am so ready for a break.
Thankfully, Hallmark sent me some wonderful things to help me relax.  If you're looking for a wonderful gift for teachers, friends, sisters, or anyone, you've got to check out these products from Hallmark Crafter's & Co.