Have you seen the new Black Panther movie? My husband is taking my 14 year old this afternoon. He is absolutely thrilled to see it.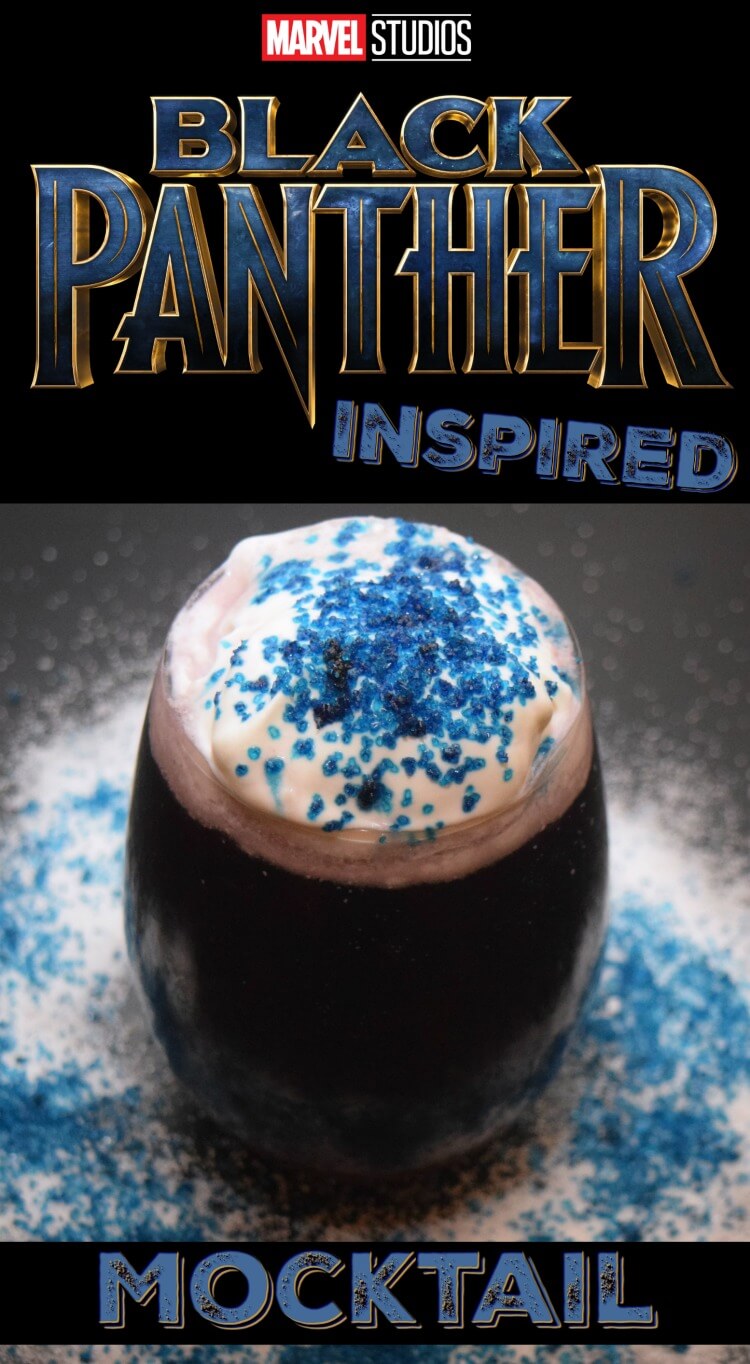 Black Panther is set in Wakanda, a technologically advanced country in Africa that is hidden and make to look third world. This way they can keep their powerful metal, vibranium, hidden secret from the world.
My son LOVES comic book lore and knows just about anything about it, including all the back stories. I love being able to ask him just about anything I want to know about a particular comic book hero. Just recently I was quizzing him on Black Panther on the way home from school. I quiz him whenever a new comic book movie comes out, and he's always so full of fascinating back story.
His knowledge and back stories always inspire me to make fun and inspired food and drinks for movies. This mocktail is quite delicious, especially if after you make it, you mix the whipped cream down into the juice.
This mocktail drink is pretty self explanatory to make. If you want to make a batch instead of just one drink, I found 2 parts grape soda to 1 part cranberry raspberry juice was perfect. One thing we did find is that not all grape sodas taste the same, some of the store brand grape sodas are more medicine-y flavored. If you stick with Sunkist or Fanta grape sodas, it's delicious.
I wanted sugar crystals to kind of match the dark blue color from Black Panther. All I had was turquoise sugar crystals. But I added about 5 drops of regular blue food coloring and it turned into the perfect shade. If you do this, just let it dry out for a few minutes before sprinkling it on so it doesn't clump.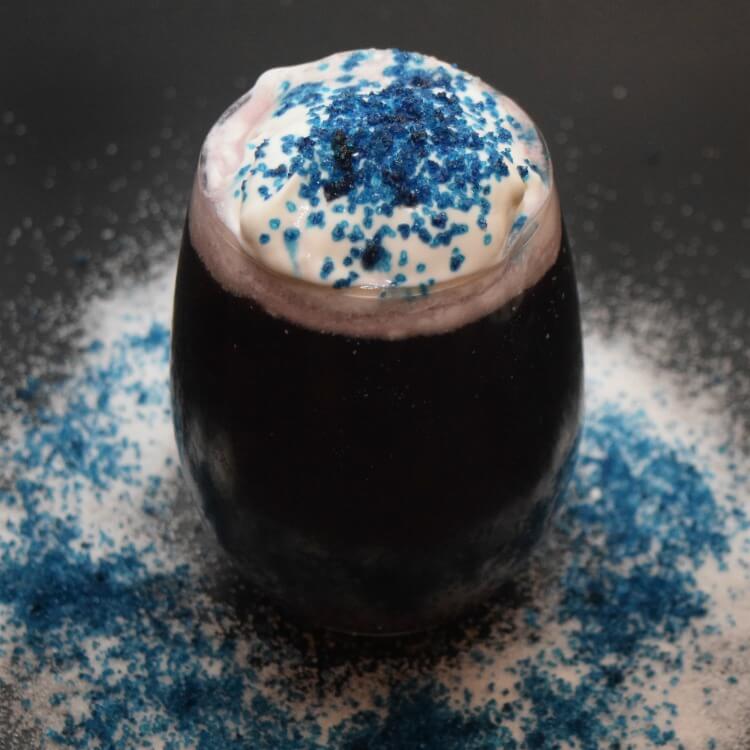 Print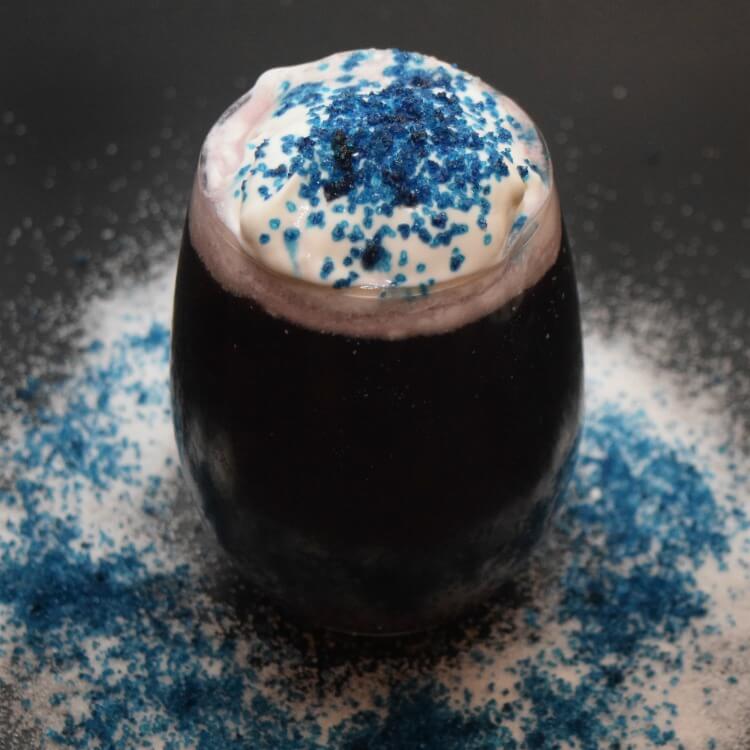 Marvel Black Panther Inspired Mocktail
---
3/4 cup

grape soda

1/4 cup

cranberry raspberry (or cranberry grape or cranberry cocktail)

1/2 cup

whipping cream
dark blue sprinkles
---
Chill the grape soda and cranberry juice for a couple hours.
Combine the grape soda and cranberry juice together.
Beat the whipping cream until it forms soft speaks.
Add a scoop to the top of the drink and sprinkle with dark blue crystals.
Recipe Card powered by
If you're wanting a grownup version of this Black Panther drink, we added a jigger of black vodka, Blavod, (yes it's black in color!) to the drink for the adults. It was pretty tasty.