This shop has been compensated by Collective Bias, Inc. and its advertiser. All opinions are mine alone. #NutritionWorthWaggingFor #CollectiveBias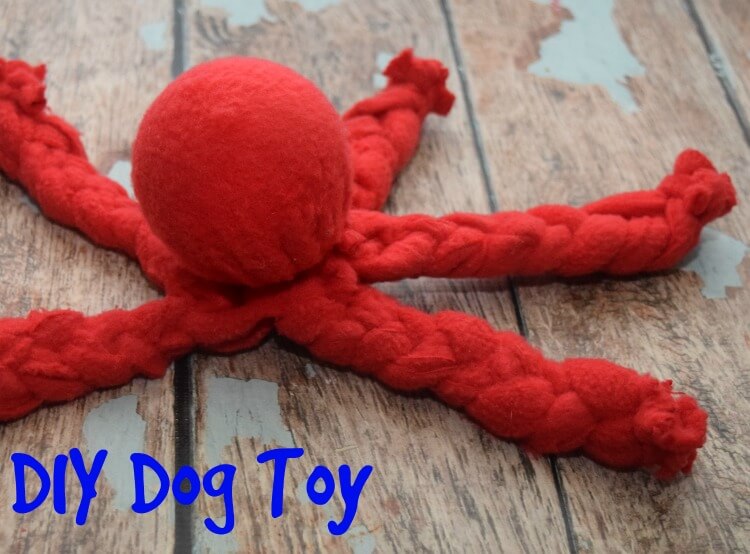 When we adopted our boxer dog, Hank, he was skin and bones and only weighed 60 lbs. We knew we wanted to give him the best and make his life a happy one. He gives us so much joy. Now he's about 80 lbs and is happy as a clam.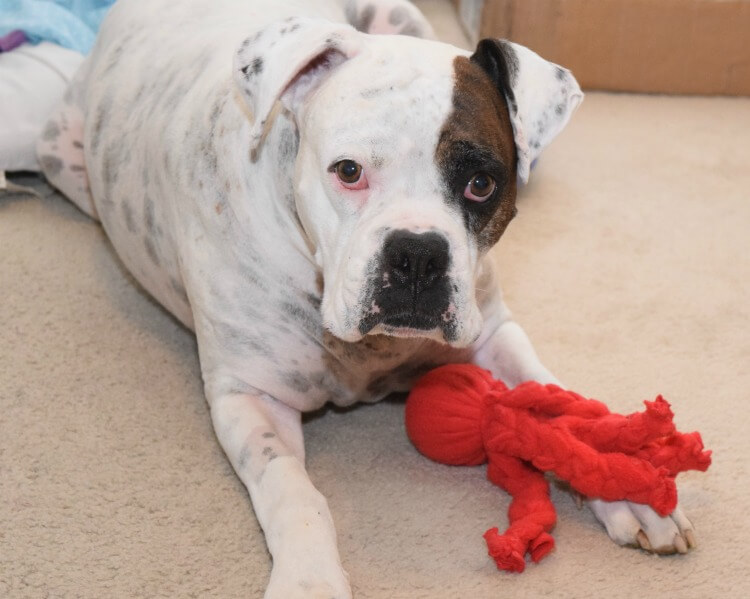 When he first arrived and we had the vet check him out, we discovered one of his big canine teeth was almost sideways and turning gray, and this meant it was dying. If we didn't get it removed, it could abscess and really make him sick. A couple weeks ago, he had the surgery to have it removed.
This was a big deal that required stitches in his mouth because it was such a large tooth. Since his surgery he's only been able to have soft, wet dog food. In a couple days he gets to go back for a recheck to make sure he's all back to normal and can eat crunchy dog food again.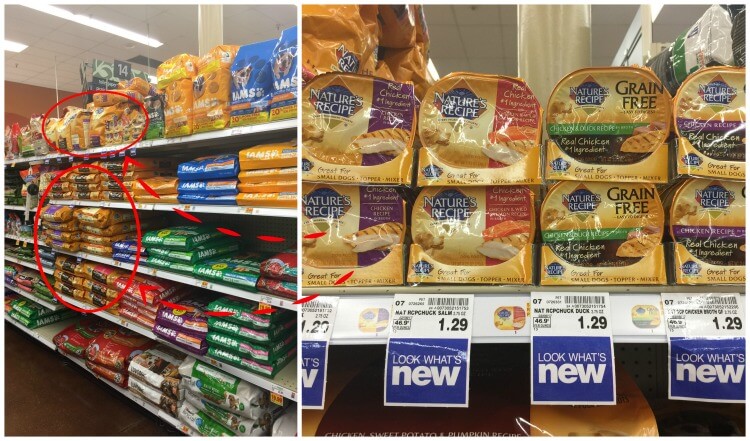 It's been a challenge to find a good wet dog food that doesn't upset his stomach. Hank's favorite has become Nature's Recipe®. I just recently found it at Kroger stores. I like to buy him the Grain free Chicken in Broth recipe. I love that you can see the real pieces of chicken. Hank just loves the flavor, and it doesn't upset his tummy.
It's not a new product as it's been around for more than 35 years! Now, it's newly available at Kroger, my favorite grocery store.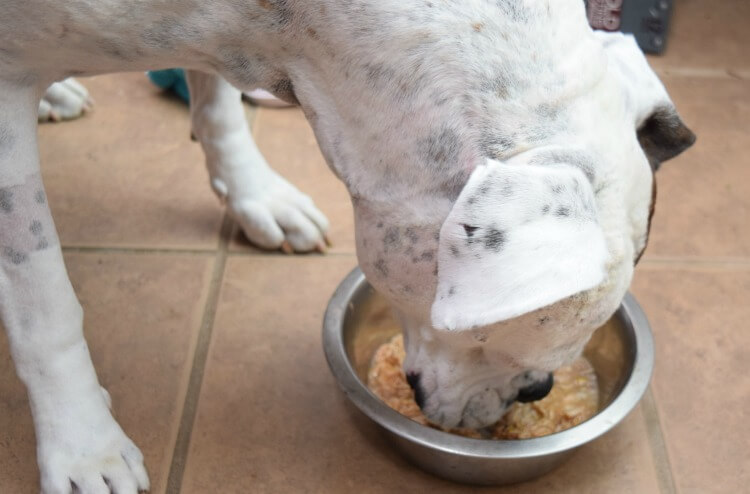 Nature's Recipe promises:
No Corn or Wheat
Nothing Artificial
High quality protein source as the #1 Ingredient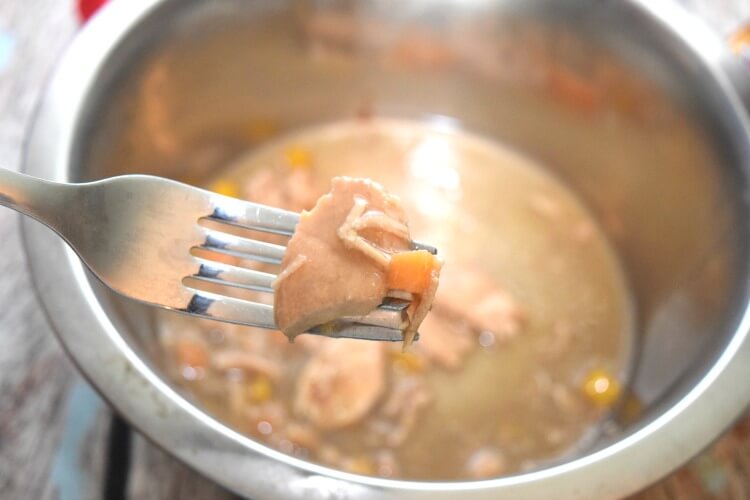 Another thing I do is indulge Hank a bit with his toys. When we first brought him home, he didn't really know what to do about treats or his new toys. It took a couple months before he learned to even fetch a ball. However, we realized his favorites were often the homemade toys.
Here is an easy DIY Dog Toy you can whip up for your dog, and it's completely no sew! It's Hank's favorite toy.
DIY No Sew Dog Toy
Supplies:
18-inch x 18 -inch piece of fleece
tennis ball
scissors
Directions: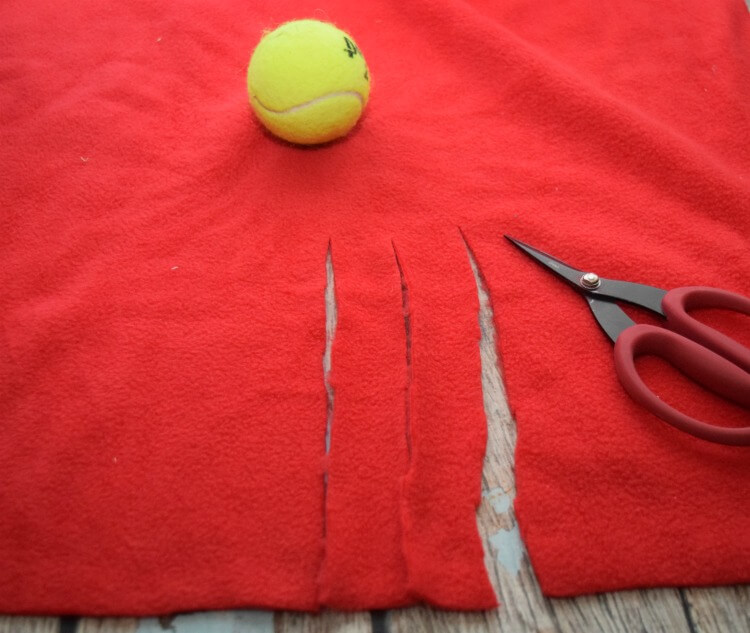 Lay the piece of fleece flat and cut a rectangle about 6 inches x 4 inches from each corner.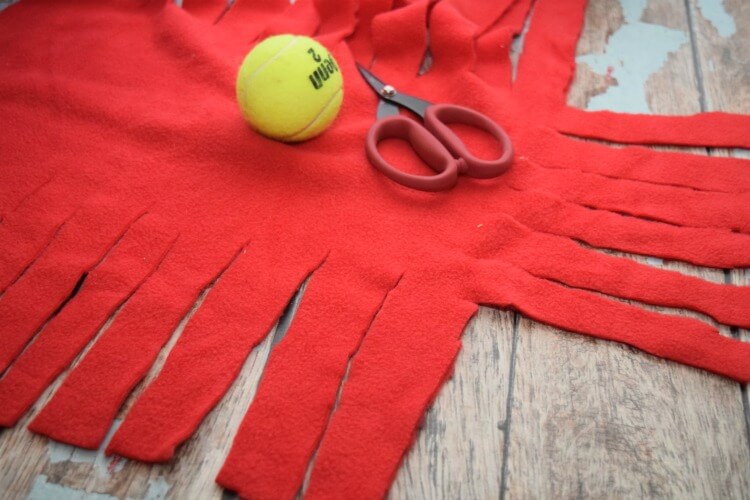 Cut 6-inch strips that are about 1-inch wide all the way around as shown.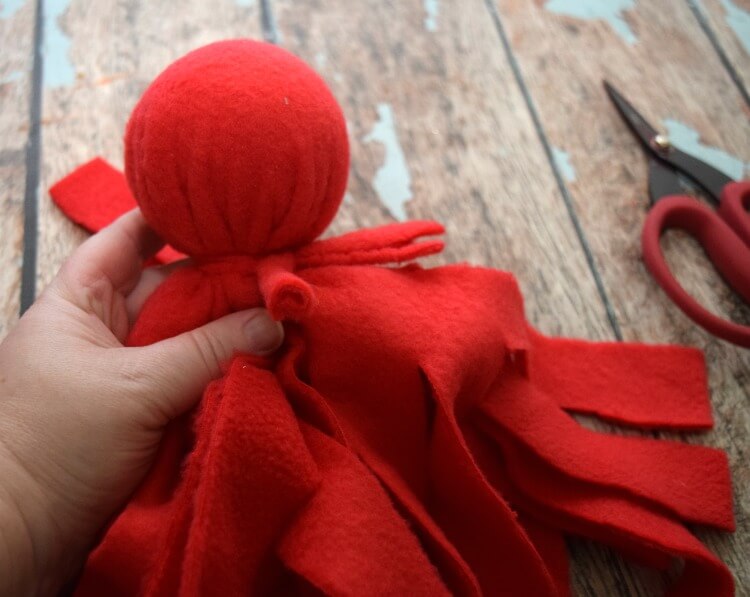 Place the tennis ball into the center of the fleece and gathered it up tightly. Then, tie a scrap piece of fleece around it as tight as you can in a knot.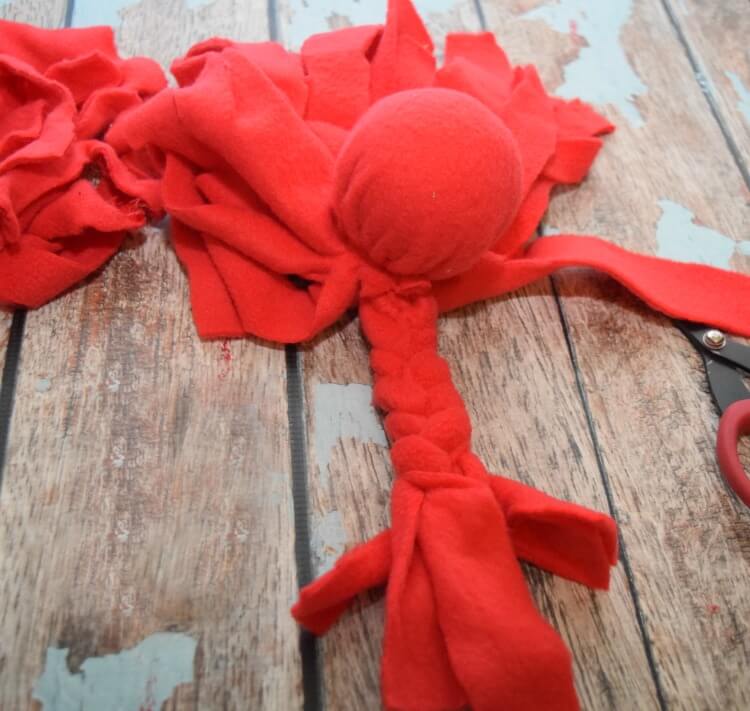 I like to make thick braids for him to chew on, so I use 6 strips to make the braids. As you section the strips for braids, you might need to cut them higher up to the ball. I start with 6-inch strips, just so I have enough to cover the ball and then cut them higher as needed.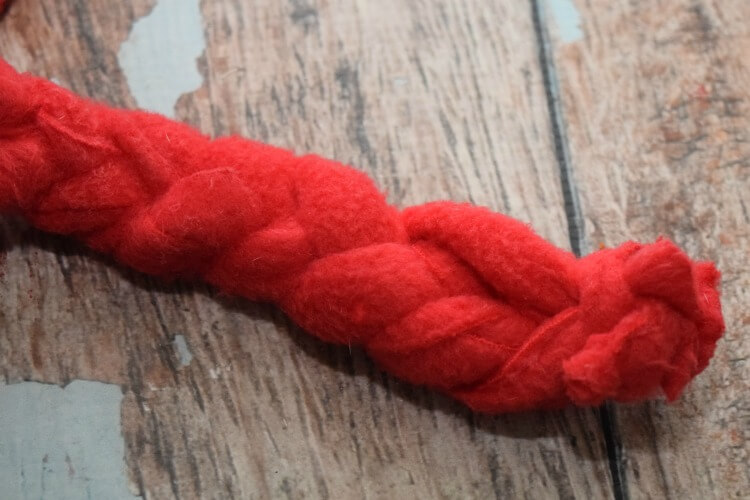 Once I've braided to the end, I tie a knot at the end.
Do this until you run out of strips. Since I cut strips randomly, sometimes I end up with 8 braided legs, and sometimes I end up with just 5 or 6 braided legs. No matter how it turns out, we still call it his octopus toy.
Then, it's time to share it with your dog. Hank gets so excited when he sees his toy.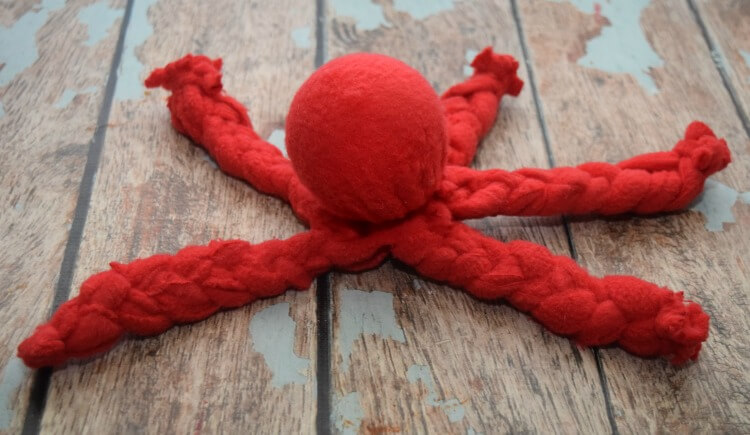 Learn more about the premium ingredients and great tasting dog foods from Nature's Recipe. Don't forget to check them out on Facebook and Instagram, too!