This post contains affiliate links.
Before I had a blog for my creative outlet, I had a craft booth where I made all kinds of whimsical baby and kid things.  The MOST popular item was this Lovey for Babies.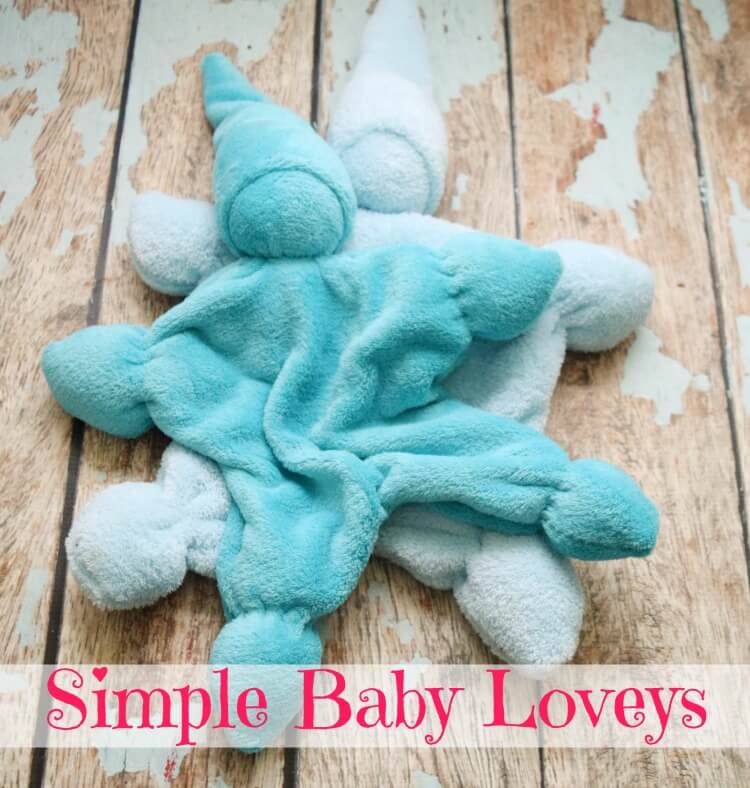 I have made these for probably 17 years now – as long as I've had my oldest daughter.  I've made this kind of lovey from all kinds of organic fabrics, cotton fleece fabrics like sherpa and velour, fleece fabrics like polar fleece, but the most popular is a fabric I've seen called a variety of things – flurr, minkee or minky, and cuddle fleece fabric.  It's a plush and incredibly soft microfiber fabric.  It comes in so many bright and beautiful colors and you can find it at the local fabric store.