Ice cream floats are one of my favorite desserts.  I like them year round, even when it's still not quite summer? It's just like being a kid again.
The other day, I was standing in the ice cream aisle at Target — which is a frequent thing. My family just loves ice cream. If I buy ice cream, the four of them inhale it.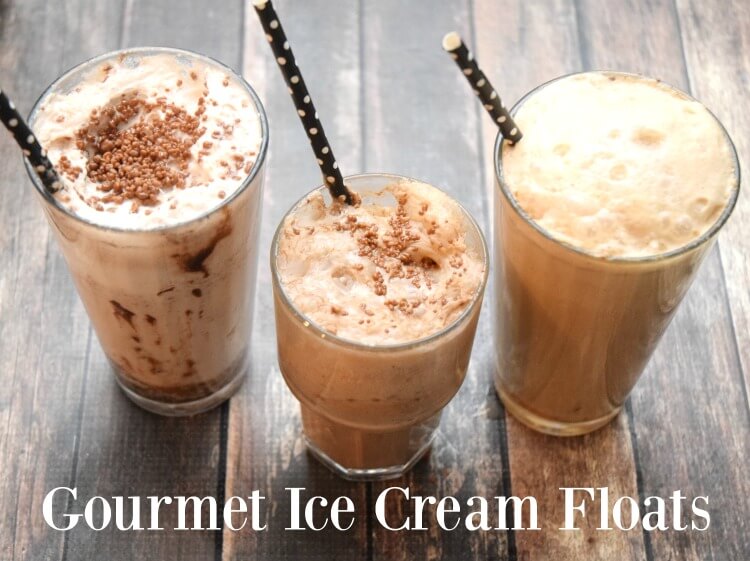 I was looking at all the fancy pints of ice cream, and I started thinking about all the delicious combination flavors of ice cream.  Wouldn't they make totally awesome gourmet floats? Yes they would. So, I brought a few pints home to experiment.
Here's three ways to make some fancy gourmet ice cream floats that you'll love.  Heck, maybe the kids will, too!  My kids loved our Butter Beer version.