Have you ever made French Cream?  Years ago I had it a baby shower and was hooked.  Every once in awhile I'll whip up a batch to use for all kinds of things from fruit dip to a filling for sweet crepes to this amazing drink – Pineapple French Cream Float!
We had some the other day and as I was putting up the leftovers, I started thinking about what else could I make with it.  Recently, I've been lusting after roasted berries.  With strawberries in season, Roasted Strawberry Crostini topped with my french cream sounded heavenly.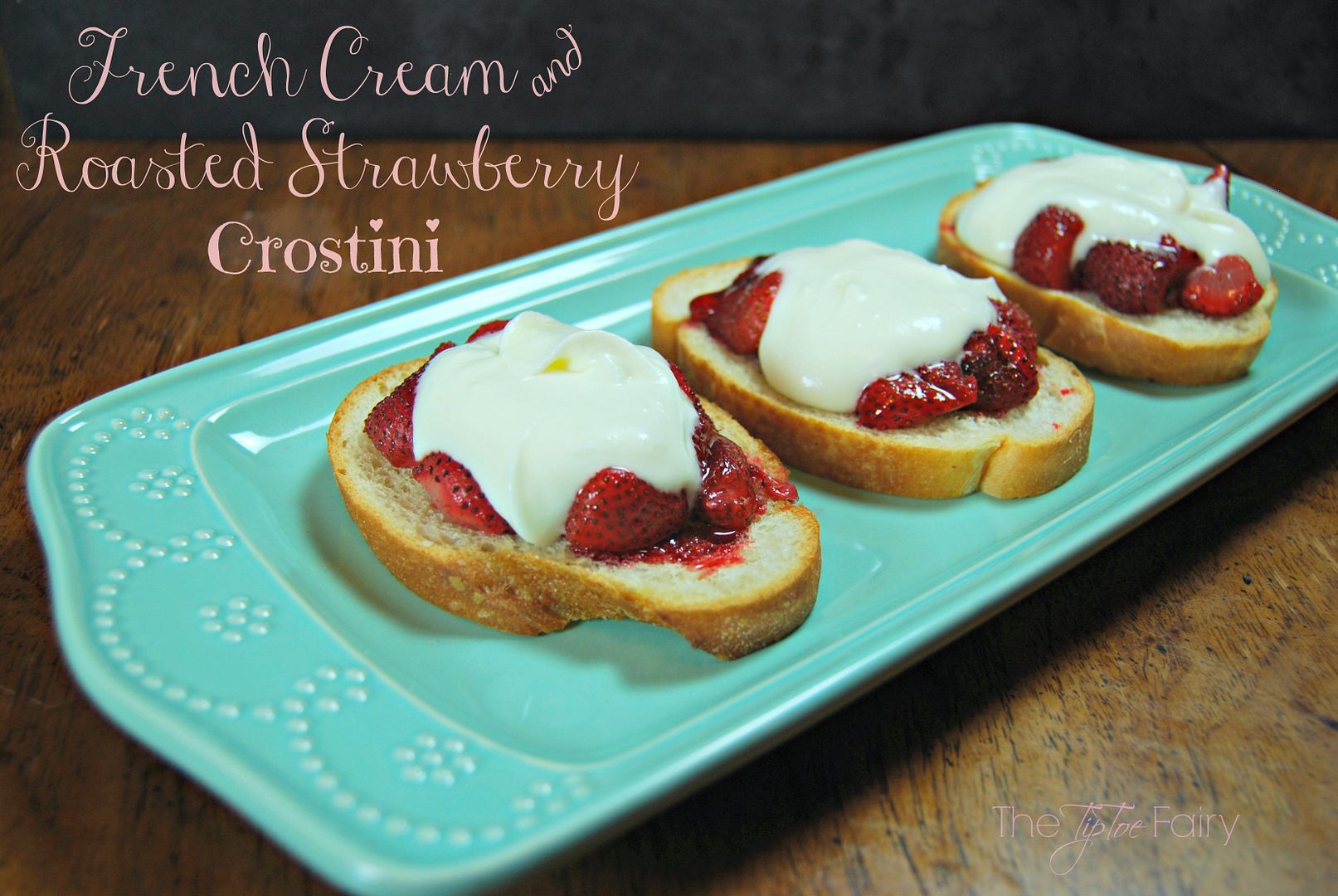 I decided to roast a batch of fresh strawberries and then make crostini with toasted french bread, those delicious roasted strawberries and topped with french cream.  This is so dang good — like I want to eat it every day of my life good.