Hey food lovers! Are you ready for The Weekend Feast #8?  Last week I was on vacation.  We went to the Texas coast for some beach relaxation.  The kids had a blast.  Nate and I, however, are beached out.  I will be happy if I never see another grain of sand in our minivan ever again.  Sheesh, does sand get EVERYWHERE!! Next year, I'm voting for Disney.  We haven't been since before our littlest was born, and I'm ready to go back anytime!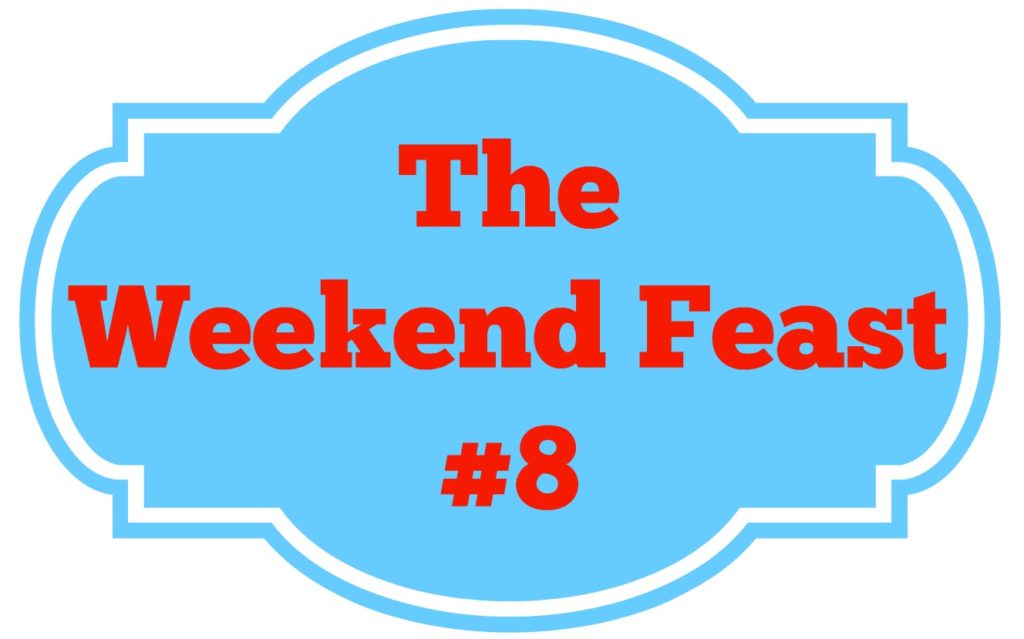 We also stopped at Six Flags Fiesta Texas, which is awesome.  We loved it so much more than our usual Six Flags over Texas, mainly because the theme "lands" are just so adorable.  Plus, they have a waterpark included in the admission of the amusement park. How cool is that? The waterpark even has a giant Texas-shaped wave pool, which was totally fun.
So this weekend, I have a HUGE round up from my blogger friends delicious recipes as well as the ones I've shared all around. I hope you can find something here that you are just dying to try.
From summer time Peach Lemonade to Jack Daniel's brownies to roasted garlic burgers, there's something for everyone! Oh, what I wouldn't do for a glass of Peach Lemonade right now.
Hang out and check out all these amazing recipes.  Just click on the links below the pictures to go straight to each recipe.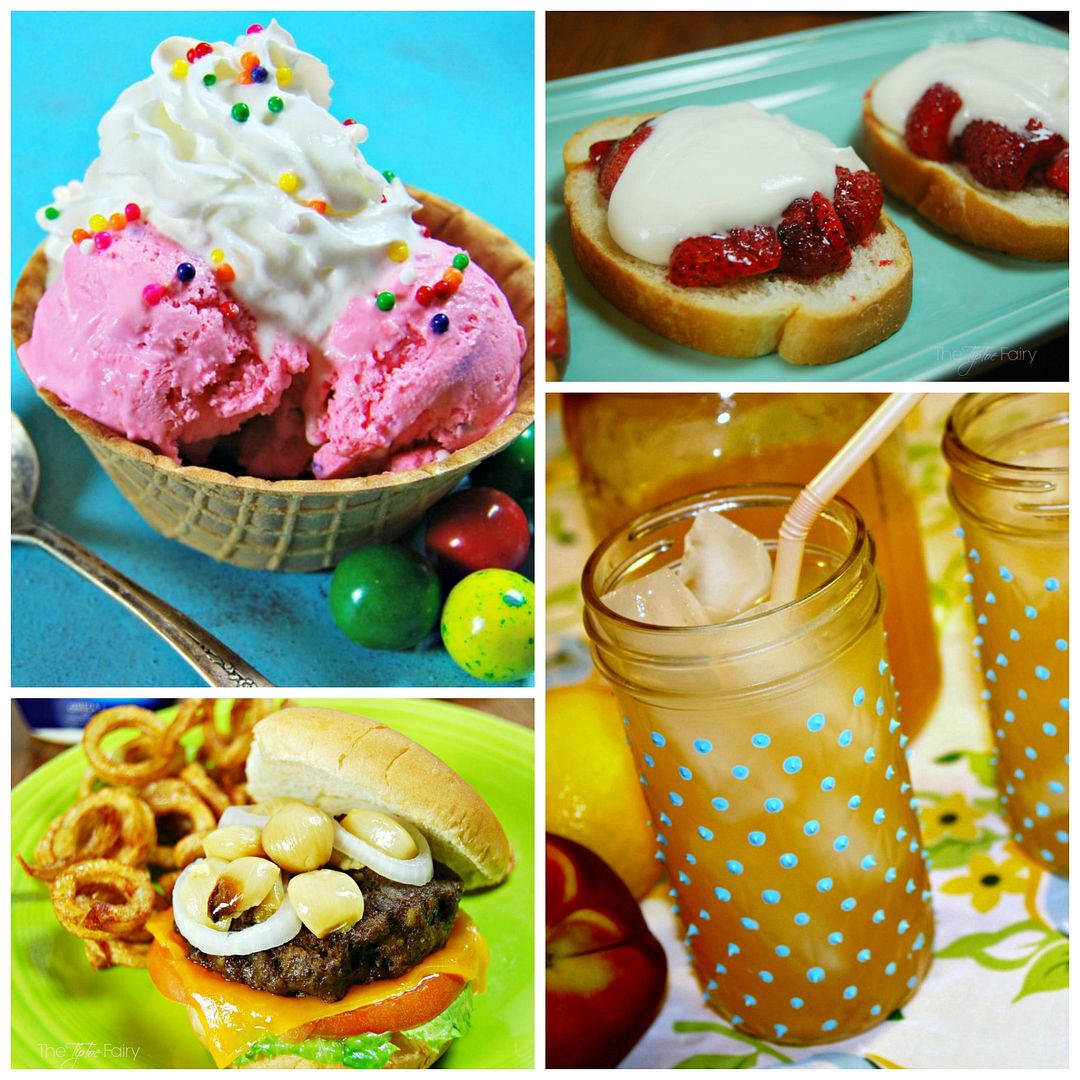 Bubblegum Ice Cream | French Cream & Strawberry Crostini
Best Ever Juicy Burger with Roasted Garlic | Peach Lemonade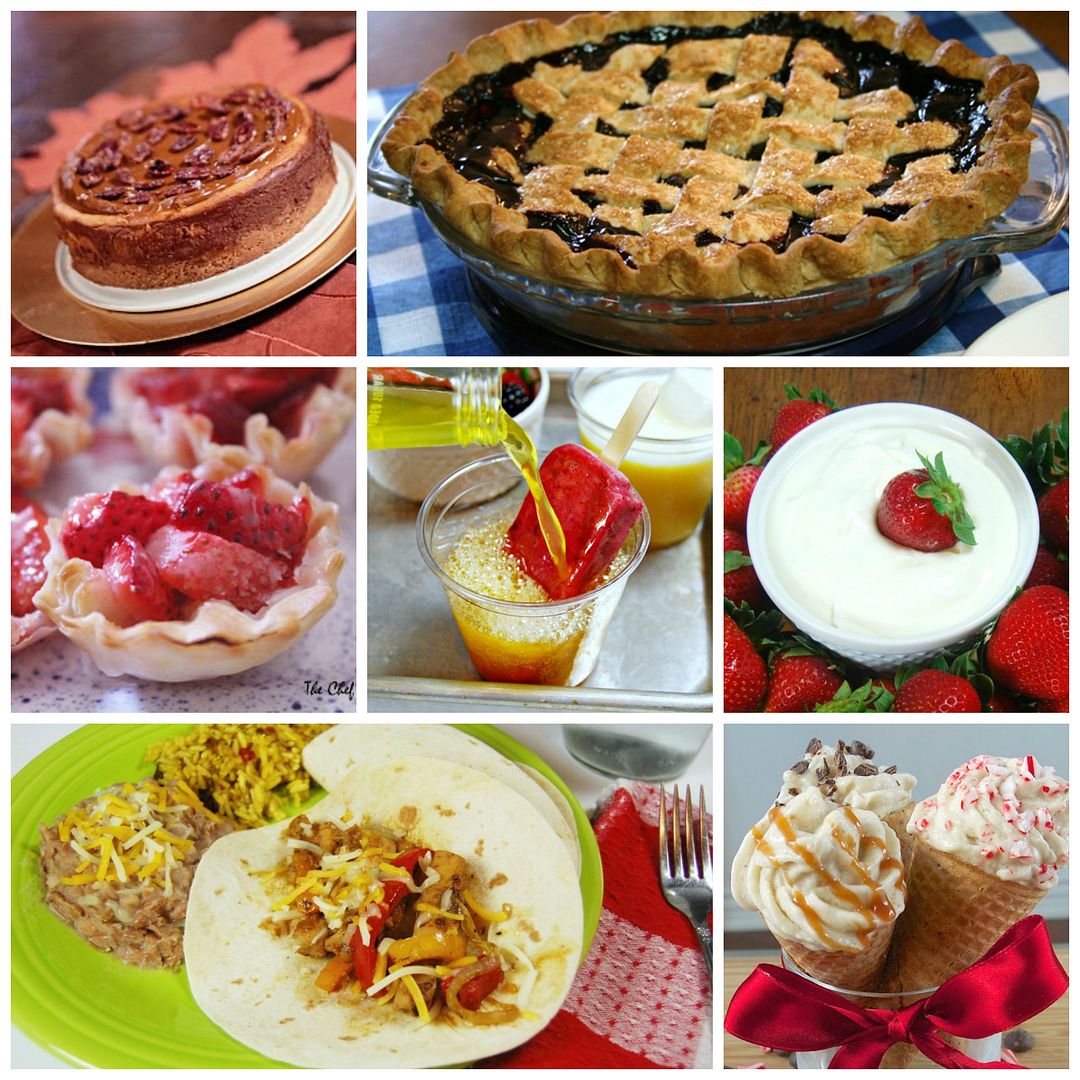 Pecan Pie Cheesecake | Blueberry Lattice Pie
Strawberry Tarts | Popsicle Drinks | French Cream Bliss Fruit Dip
Chicken Fajitas | Banana Ice Cream
Bacon Wrapped Jalapeno Poppers
Peach Mimosas | Homemade Spaghetti & Meatballs
Blueberry Turnovers | Candy Bar Brownies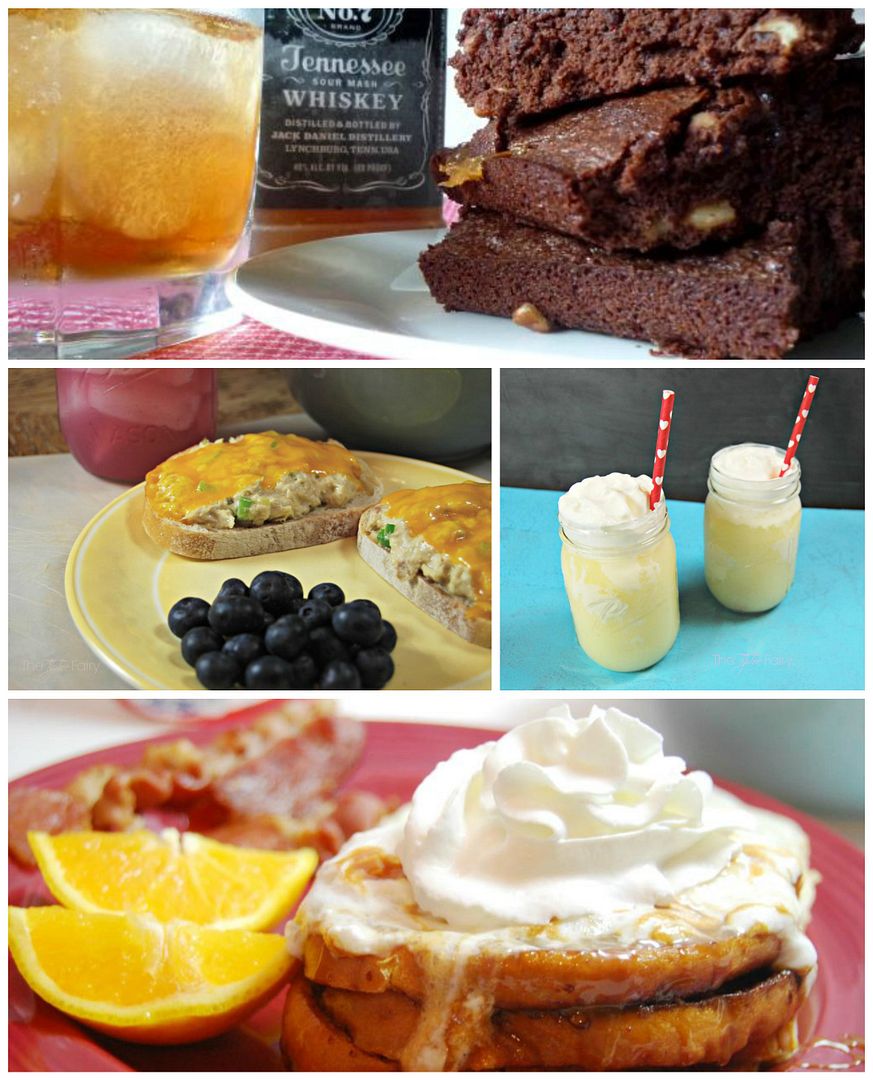 Easy Tuna Melt | Pineapple French Cream Float
Coffee-mate Nutella Stuffed French Toast