This is a sponsored post on behalf of The Blueprint Social and LLZ by LockerLookz.  All opinions are 100% my own.
Can you believe summer is nearly over and school will be starting soon? Wasn't it just May? My oldest, Em, is in color guard, and band camp is already beginning for the new school year next week .  She's also on swim team, and recently, we headed up to the natatorium to decorate her locker with some of the new LLZ by LockerLookz products. Have you seen them in stores yet? You can find them at Michael's, A.C. Moore, Staples, and Meijer.
LockerLookz is the original brand of high fashion locker decorations with the highest quality products. Now you can Trick Out your Locker with LLZ! I am loving how easy they are to install. Everything has super strong magnets, so it's easy to put up, and it's easy to take down.
When I was in high school, all the girls decorated their lockers.  We used wrapping paper and tape. Not only was it very thin and easy to tear, it was a headache to remove at the end of the year.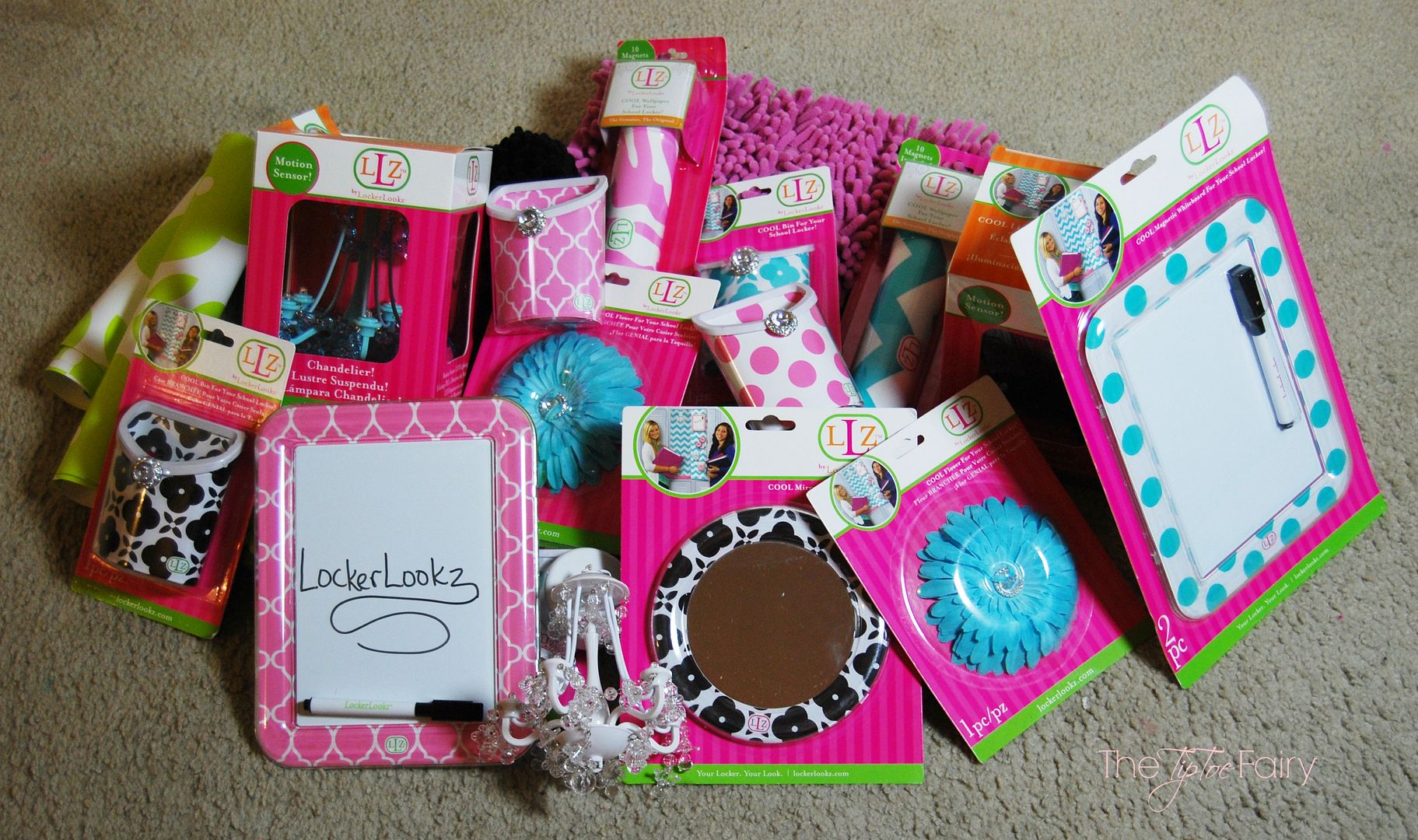 We had a colorful range of LLZ products for my daughter to choose — from wallpaper to rugs to even chandeliers! All the colors coordinate together so you can mix and match easily. Em chose to go with a pink and green theme for her swim locker. When school starts, she's planning to use the turquoise and black for her school locker.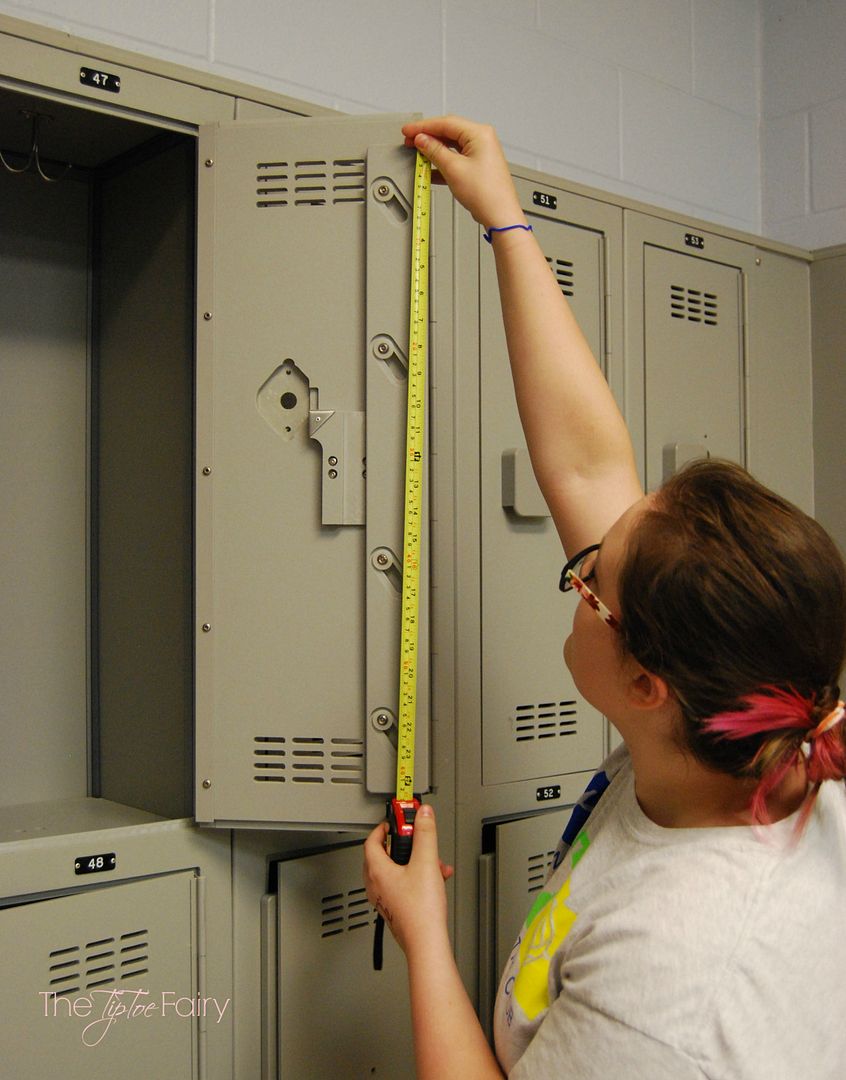 First, we measured the locker to cut the wallpaper to size. The back of the wallpaper has a grid to easily measure and cut to the right size.
Then, we cut it to size, and she popped out one of the perforations for an easy fit.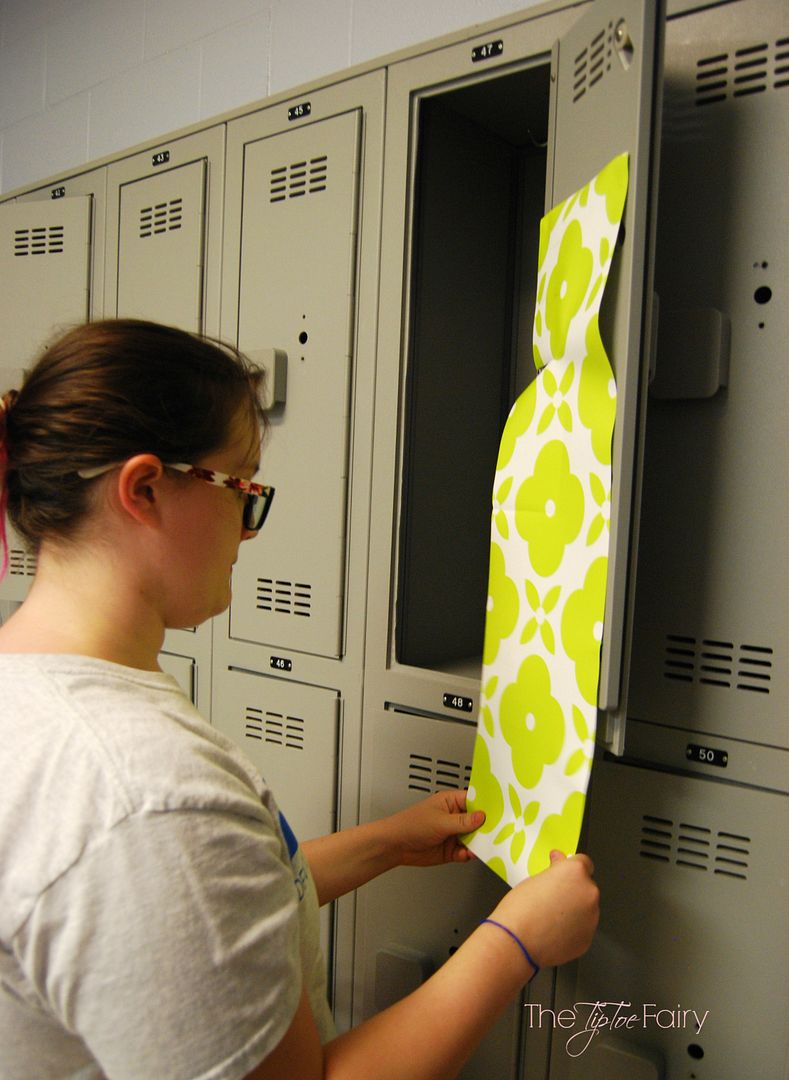 Next, she began putting up the wallpaper. I loved how easy it was to put the wallpaper up! It came with magnets to hold it up.
The chandelier was my favorite part. They take 3 AAA batteries, which are easy to pop in. But, the best part is — they're motion sensitive! You can set the switch so that when you open your locker, it automatically comes on. How cool is that? Plus, the very top of the chandelier is a magnet, so it easily sticks right to the ceiling.
To finish up, she added some additional accessories. She chose to add bins, a dry erase board, some pretty flower decorations, and a rug. They were all quick and easy to attach since they all had super strong magnets. Then, we were done!
LLZ by LockerLookz is having a contest! Check it out:
Grand Prize: $250 Visa gift card for a back to school shopping spree
Secondary Prizes: 1 winner each week will receive their full locker design (8 total winners)
Click here to design your dream locker! The contest ends August 29th. For official rules, click here.
Want to check out more of LockerLookz? Follow them here:
Need some more locker decorating inspiration? Check out all these great ideas: