Thanks to Hallmark for providing me with this totally fun Keepsake Ornament!  All opinions are 100% my own.
Recently, I was given the opportunity to review one of Hallmark's Keepsake ornaments. I picked my top three favorite ornaments from the Dream Book. One of those was The Sorting Hat from Harry Potter. You don't know how thrilled I was to open the box and find Harry Potter!
Harry Potter holds a special place in our family. Both the movies and books were a big part of our becoming a blended family. While Nate and I were dating, we went to all kinds of Harry Potter get togethers and parties, and we were dressed in character as Tonks & Lupin. It was during the release of the 6th movie – Harry Potter & The Half Blood Prince.
Eventually, we got the kids involved, too. We made our own wands — I totally need a tutorial on how easy it is to make with paper, a glue gun, and paint.  Mr E would go as either Draco Malfoy or Harry Potter. And Em would go as Luna Lovegood – though she was a bit shy. We always went to all the movies together as a family dressed in character at the midnight showings. When they were younger, Nate would read Harry Potter to them at bedtime every night.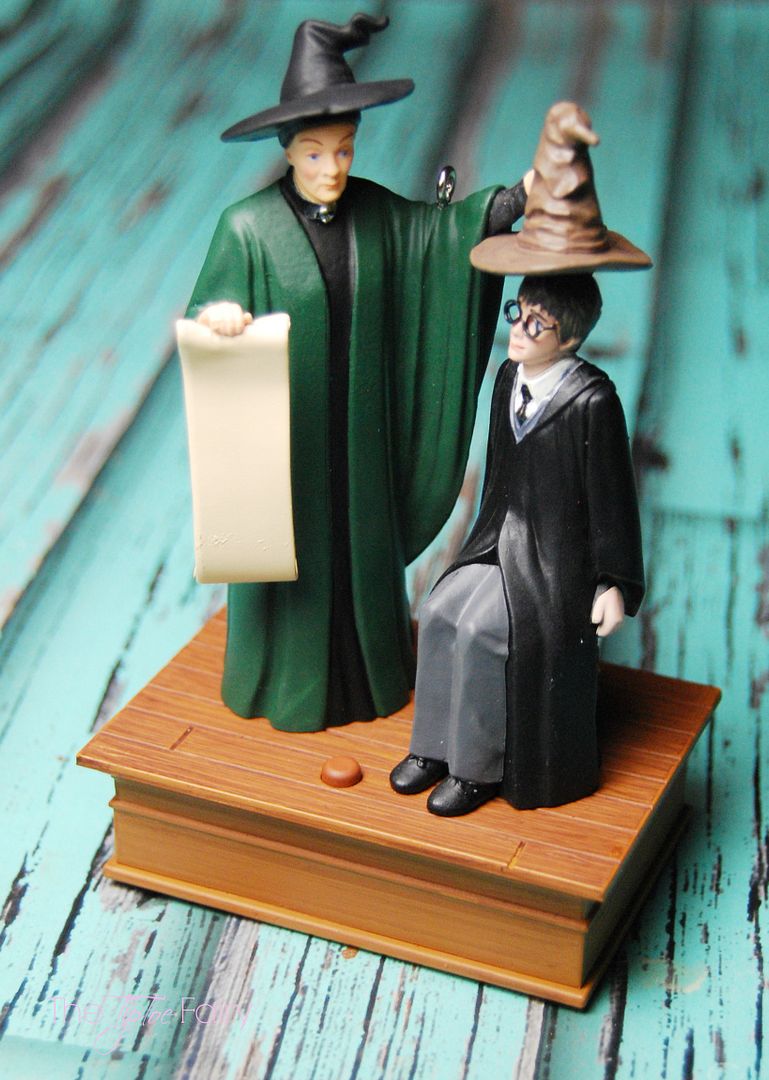 One time there was a comic book store in Dallas that had a Harry Potter party, and we all dressed up and went. They had Harry Potter themed food and trivia and even a wizard rock band performed. (Wizard Rock is a genre of music dedicated to Harry Potter like Harry and the Potters. ) It was tons of fun! We entered the costume contest as a family, and we won! We got a gift certificate from the store and used it for a board game we had been wanting. Our family loves to play board games.
Every time I hang this ornament on the tree, it will bring back all those fun times when we were becoming a family. The Sorting Hat ornament is only available in stores.  Click HERE to check out all the features of this ornament and find it in a store near you!
Check out what happens when you push the button! I just realized when he's sorted there's a clue to the end of the entire story — "it's all here in your head!"
Hallmark is giving away weekly prizes in their #KeepsakeIt contest for Twitter and Instagram. Use the hashtag #KeepsakeIt with your picture of keepsake moments that happen every day for your chance to win! You could even win $3000 towards a family vacation!!  Click HERE to find out more!
Check out all the ornaments HERE, and find out about the Gift of Memories Weekend Event. You can get $5 off your next purchase when you buy 1 or more Keepsake Ornaments.
Can't wait to get your own Keepsake Ornament? Enter here to win a surprise Keepsake Ornament from Hallmark! They'll choose one and send to you!