We are big Halloween enthusiasts in this house. Every year we take the kids trick or treating around our neighborhood, and then we head back to our spooky house and sit outside and hand out treats. And, there are other ideas for trick or treating.
It's totally more fun for me than going door to door. My kids love handing out treats, too. They run around in their costumes, say hello to their friends, and just have a great time.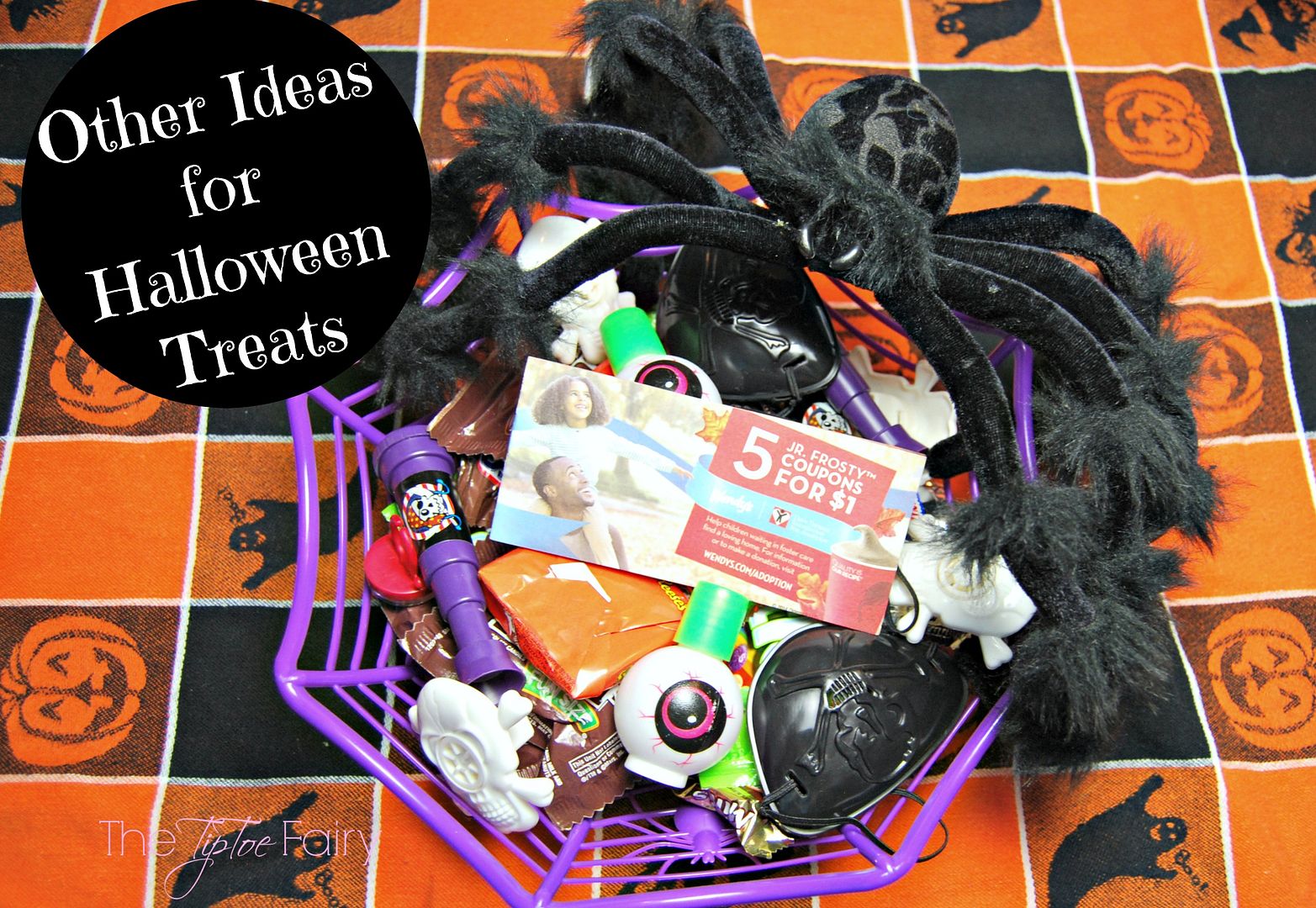 You don't have to hand out candy. I have a mix of toys, coupons, and candy in our "candy" bowl. I found this fun set of pirate toys from whistles to eye patches to compass rings that I've included in the treats to hand out. My kids like them so much, they've been stealing them. Other ideas for trick or treating are pretzels, fruit snacks, pencils, notepads, and even money.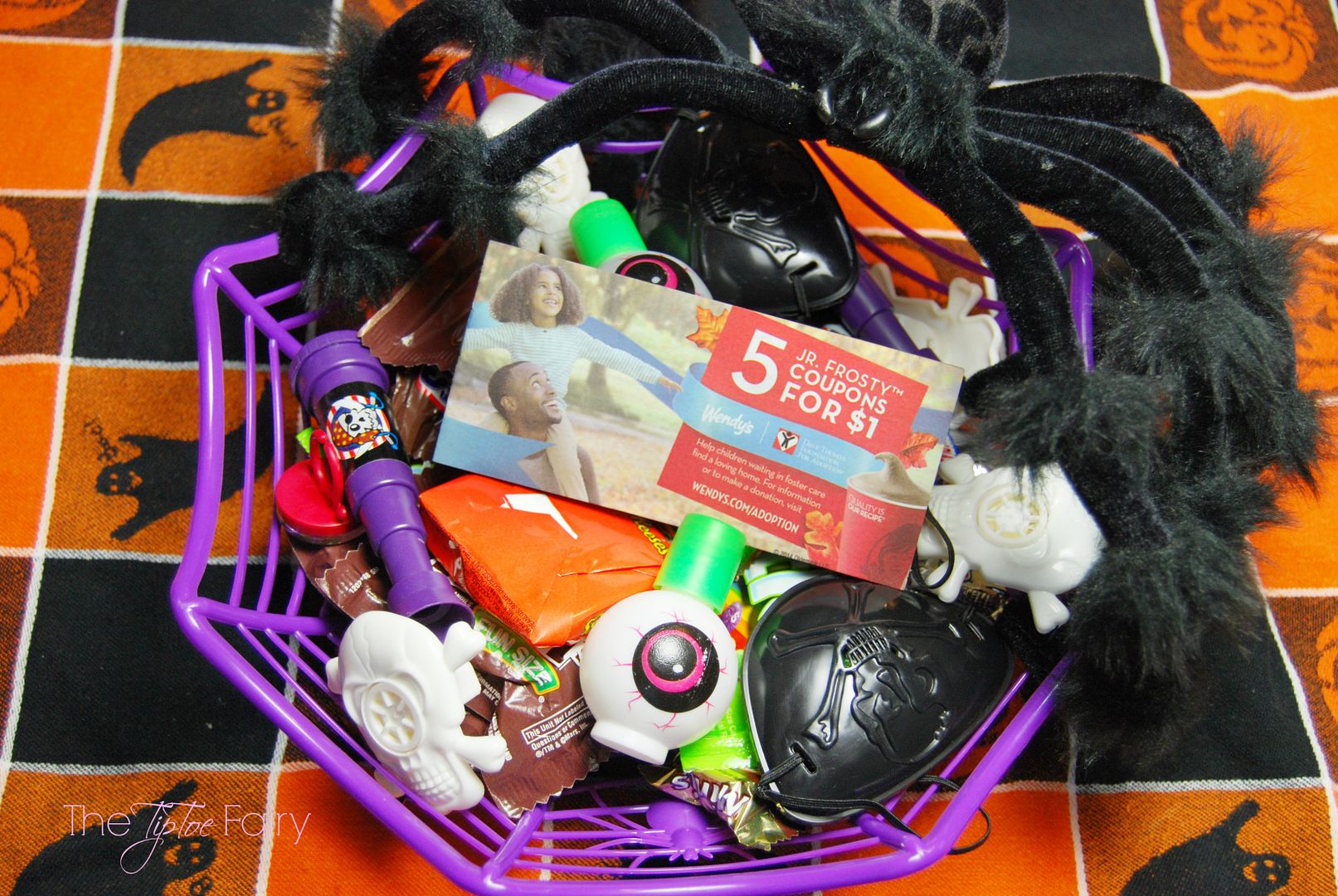 Another fun idea is getting coupons from places like Wendy's®. The other day I took Miss Molly to Wendy's® for lunch after preschool. While we were there, I saw the Jr. Frosty coupon booklets and thought that would be great to hand out on Halloween. My kids LOVE a Frosty, and I'm sure their friends do, too.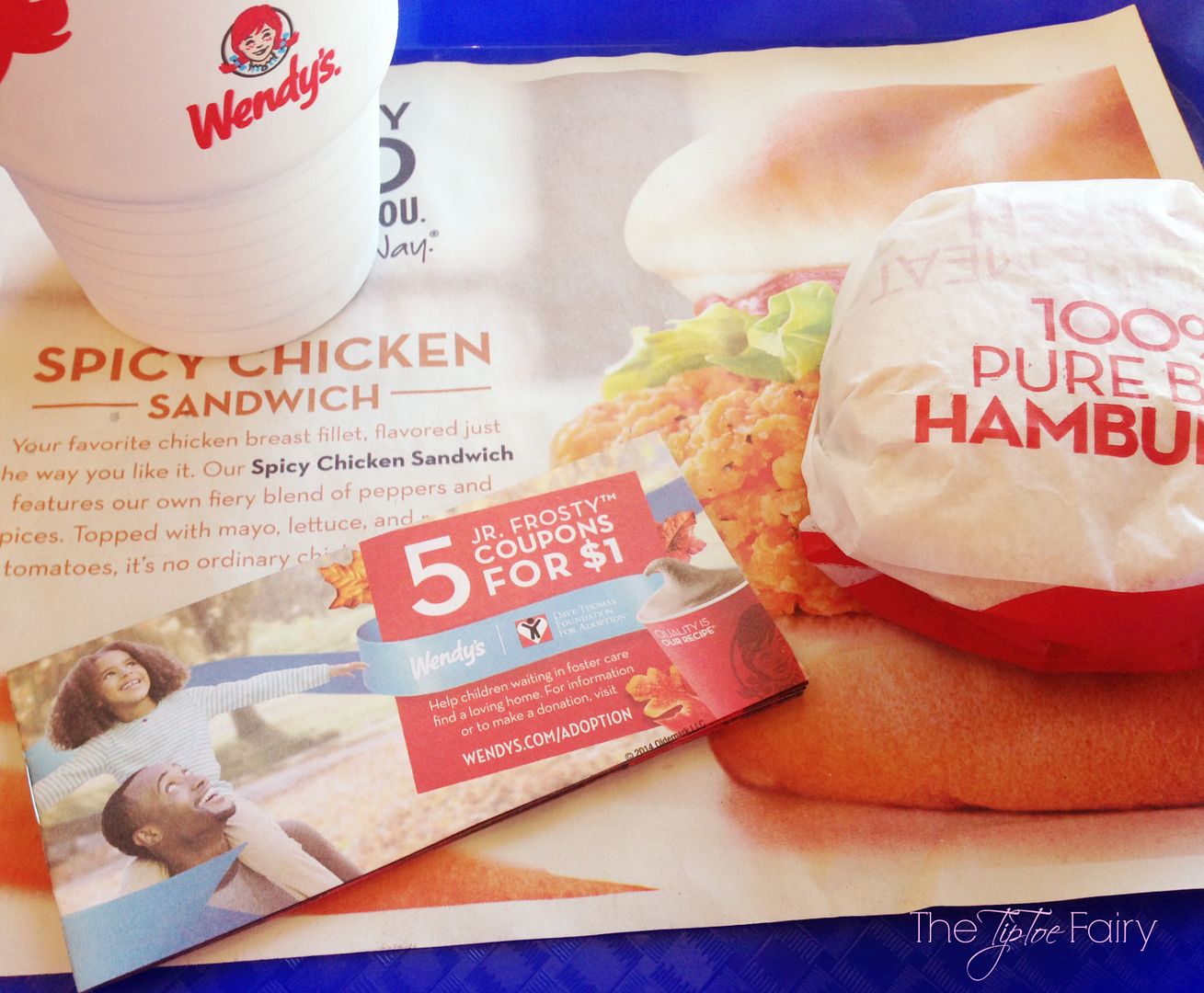 Right now you can visit your local Wendy's® to purchase a Jr. Frosty™ Halloween Coupon Book* for $1, which benefits the Dave Thomas Foundation for Adoption®!
A festive bowl to go along with the treats is always fun. One year I had a witch's hat for my candy bowl. Some years, it's a giant pumpkin or another time it had a scary skeleton hand. This year, we're doing the spider thing. I found these great spider web bowls at the dollar store. We have several big spiders I use for decorating outside. I took one of those spiders and wrapped his legs around the spider web bowl, and voila! We have a scary treat bowl. I just love it!
When you purchase a Halloween book of Jr. Frosty coupons, you're helping the Dave Thomas Foundation for Adoption® with foster care adoption. In 1990, Dave Thomas, founder of Wendy's®, accepted President George H.W. Bush's invitation to be the spokesperson for a national adoption awareness campaign. Just two years later, Dave established The Dave Thomas Foundation for Adoption® as a non-profit public charity with one primary goal: to help every child in foster care find a loving, permanent family.
For 22 years, Wendy's® has supported foster care adoption. The Dave Thomas Foundation for Adoption® believes that we have a responsibility to be the voice of foster care adoption, so that every child finds a family. As founder Dave Thomas said, "These children are not someone else's responsibility. They are our responsibility." The DTFA exist to find homes for children who are waiting to be adopted from foster care in North America.
Thanks to Wendy's® consumers and the Dave Thomas Foundation for Adoption®, 4,000+ children have found adoptive families. Did you know that there are more than 100,000 children in foster care awaiting adoption?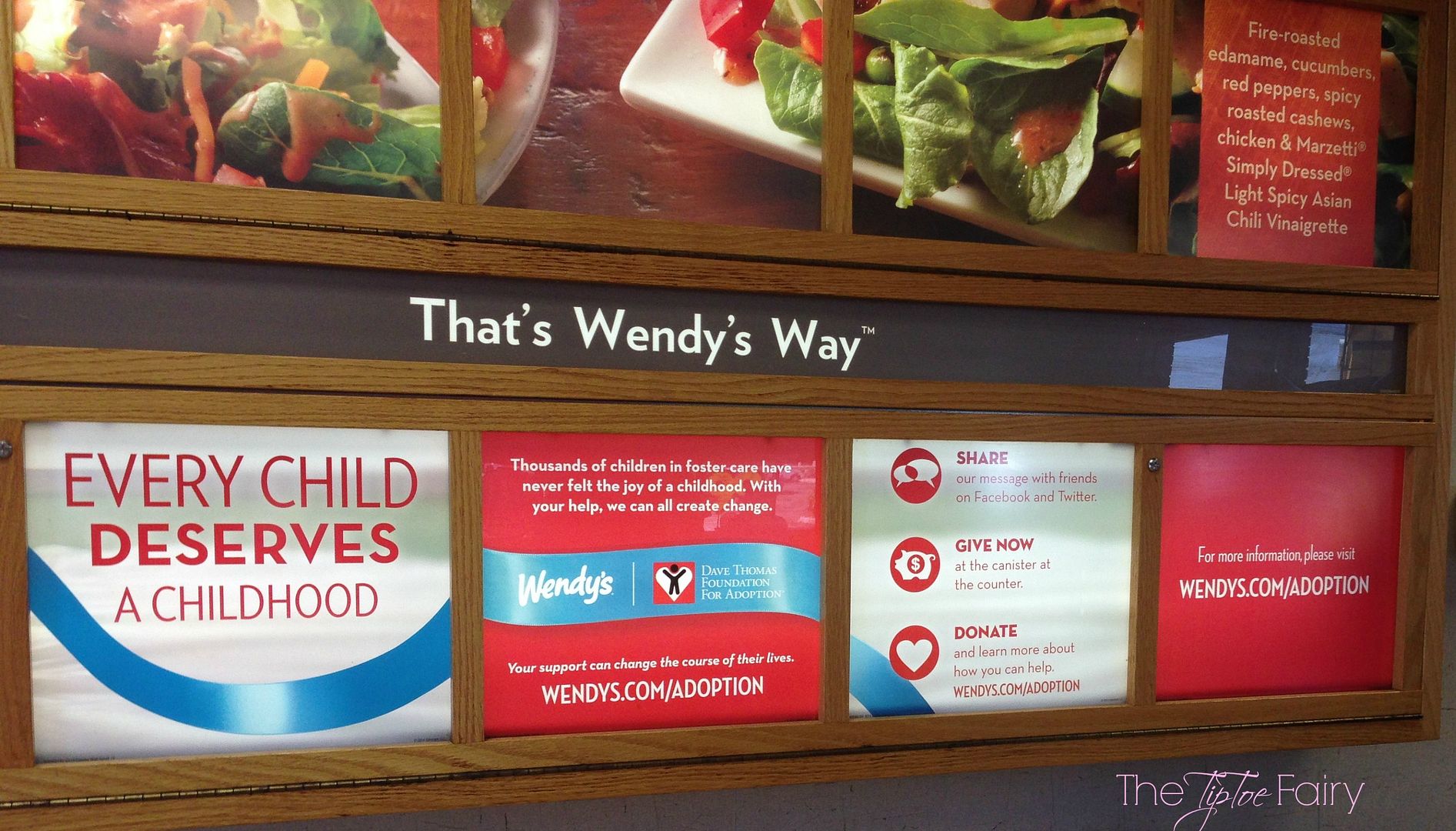 Ninety cents of every $1 Halloween Coupon Book sold between September 13 – October 31, 2014 will benefit the Dave Thomas Foundation for Adoption®. This year, Wendy's® aims to give $10 million to The Dave Thomas Foundation for Adoption®.
Coupons are valid for use: November 1, 2014 through February 1, 2015.
*Coupon book may contain coupons for 5 or 10 free Jr. Frosty™ treats. Prices and participation may vary. Ninety cents to every $1 coupon booklet sold between 9/15/14 and 10/31/14 will benefit the Dave Thomas Foundation for Adoption®. Coupons valid from 11/1/14 through 2/1/15. ©2014 Oldemark LLC"
I was selected for this opportunity as a member of Clever Girls Collective and the content and opinions expressed here are all my own.