This is a sponsored post written by me on behalf of Psoriasin  for IZEA. All opinions are 100% mine.
Do you suffer from Psoriasis? It's a chronic skin condition where the skin cells grow too fast and end up creating thick white, silvery or red patches of skin. Usually when we shed skin cells, new ones grow in gradually over weeks. In people with Psoriasis, new skin cells grow quickly and within days, and this can cause the patches. These patches, or build up of skin, are called plaques. They are most common on the knees, elbows, scalp, hands, feet, and back.
Psoriasis is most common in adults and can be very itchy and very painful. Experts believe psoriasis is caused by the immune system overreacting, and it's also believed to be hereditary. However, it isn't contagious and can't be spread.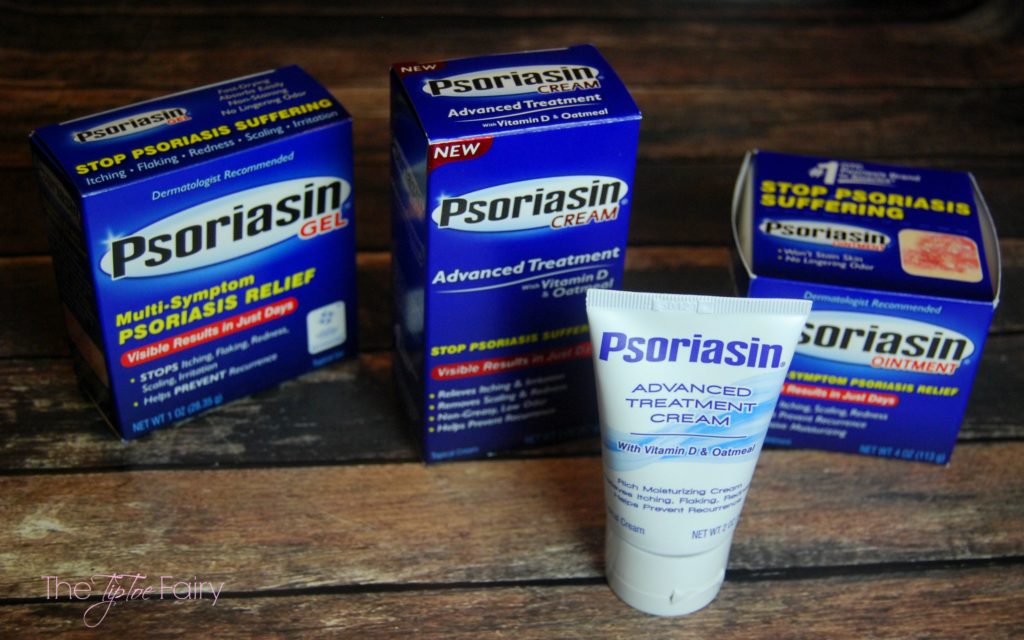 My husband, Nate, has psoriasis. It's mainly on his scalp and comes and goes, but it also shows up in patches on his back, arms, and legs. He has a mild case that is manageable. There have been many times I've spent covering him with lotion and petroleum jelly to battle the patches. When he has flare ups, he usually wears cotton undershirts and long sleeve shirts.
We recently tried a new treatment that is working quite well for him — Psoriasin®. It's the #1 non-prescription psoriasis symptom treatment in the U.S., and you can find it available at virtually every leading pharmacy in America — usually in the First Aid section near the anti-itch treatments.
Psoriasin offers 3 types of formulas, all which have coal tar as the active ingredient.
Psoriasin® Gel – a quick drying gel that absorbs quickly, and won't rub off
Psoriasin® Ointment – A deep moisturizing ointment that helps keep skin supple, flexible and feeling more comfortable
Psoriasin® Advanced Treatment Cream with Vitamin D and Oatmeal – A non-greasy, luxuriously rich cream. Vitamin D and Oatmeal are two ingredients that are familiar to psoriasis sufferers
Like with everything in your medicine cabinet, please make sure to read and follow all label instructions before using.
Nate's psoriasis is never painful, but it can get extremely itchy, so he decided to try the new Psoriasin® Advanced Treatment Cream with Vitamin D and Oatmeal so that the oatmeal can help curb the itching.
Along with Psoriasin®, we've been trying other treatments to keep his psoriasis from flaring up as well.
If you have psoriasis, try Psoriasin® and be sure to grab coupons available HERE.
What are your tips for dealing with psoriasis?  When you leave a comment you'll be entered in a contest in which 1 lucky reader campaign wide will win a Psoriasin® care package!