This shop has been compensated by Collective Bias, Inc. and its advertiser. All opinions are mine alone. #ItsADaisy #CollectiveBias
It can be hard to come up with cool Christmas gifts for tween boys that don't involve video games or electronics, but we've found one that my 10 yr old loves — a Daisy Red Ryder BB gun.
Nate learned to shoot in the military, and it has been one of his hobbies every since.  He goes to the gun range a few times a year for fun and to keep his skills up.  We have been discussing when we should introduce our children to guns and learning to shoot.  We have always felt it was important for them to learn gun safety.  When the opportunity to get a Daisy Red Ryder BB gun came up, we decided this was a great way to get Mr. E acclimated to gun safety.
Our Academy just recently opened, so we headed there to purchase his very own Red Ryder BB gun, along with safety goggles, and Daisy BB ammunition. They had several to choose from – pink, camo, and the traditional Red Ryder. We found everything we needed on an end cap at the gun aisle.
Daisy educates roughly one million of America's youth a year through their Ten Lesson Shooting Curriculum about BB gun use and safety (found here).  Nate has been going through this course with Mr E to teach him all about guns and safety.  He always makes Mr E repeat this rule whenever he is giving him the gun to shoot — Always point the muzzle in a safe direction.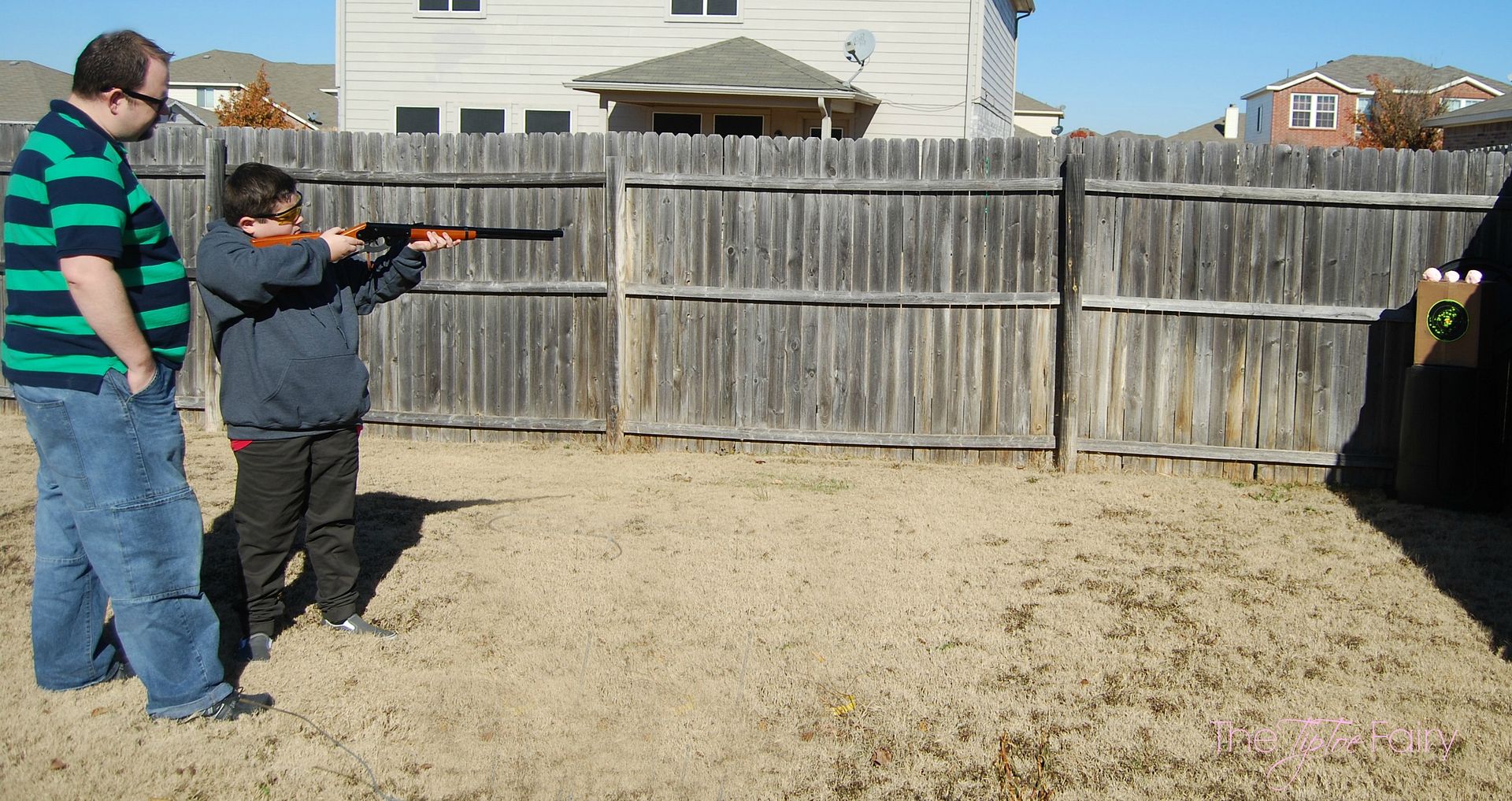 Daisy's educational curriculum has been around since 1948.  Daisy educates through its partnership with leading conservation and youth training organizations such as NRA, JROTC units, scouting, and more. Daisy has engaged the masses with portable, inflatable BB gun ranges that can be found at major outdoor sporting goods retailers and leading conservation organizations. The majority of those who attend an outdoor or store event and shoot at the ranges are first-time shooters.

We turned this into a little bit of a craft project, too.  Mr E and I made "fluff balls" (as we like to call them). Fluff balls are corn starch and shaving cream with some food coloring added.  I use two boxes of corn starch and 1 to 1 1/2 cans of shaving cream.  Then, I add 30 drops of food coloring and mix with my hands.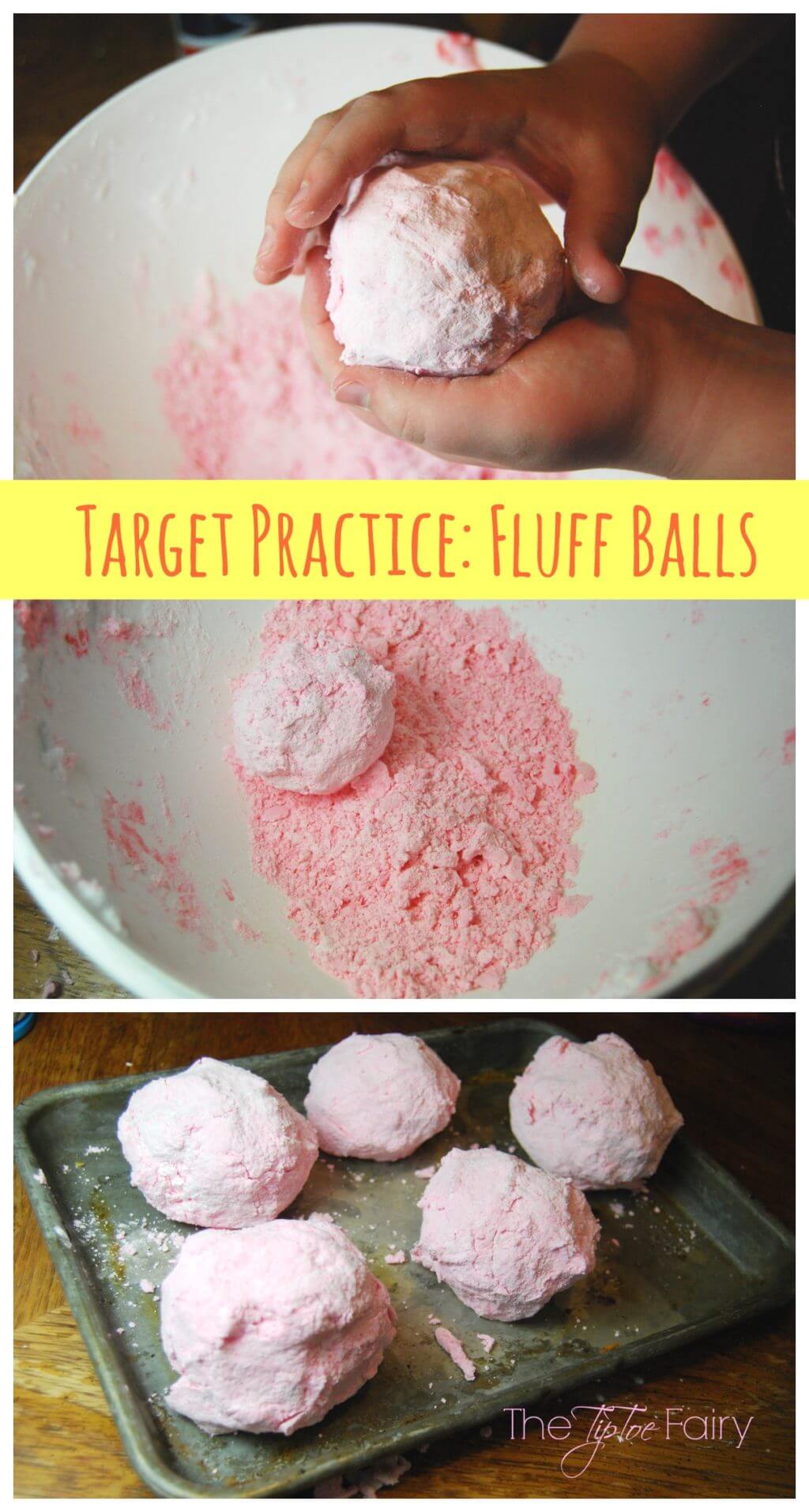 This is a very messy thing to make, so my son loved it. I made about half the balls, and he finished up the rest. We made them pretty big — about softball size. These are fun to make and fun to shoot because they puff up in the air when you hit one.  It's great target practice! Nate had to get in on the action and shoot a few fluff balls, too.
I was lucky enough to get a shot of a Fluff Ball Explosion!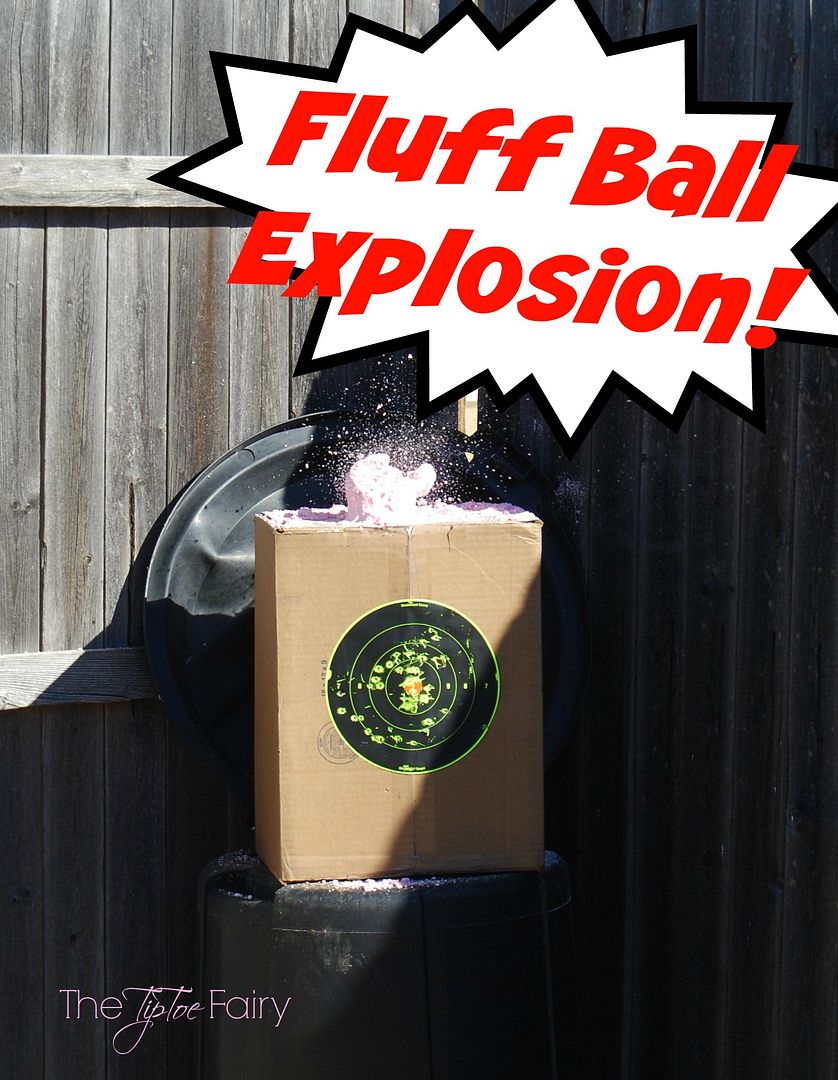 Here is one of the Fluff Ball Explosions on video!  It's quick, but it's very satisfying when you hit one!
Now here's your chance to win a $100 gift card from Academy to get your own Daisy BB gun. This is open to the US only. The gift card will not arrive before Christmas.
Do you have Daisy BB gun story?