This shop has been compensated by Collective Bias, Inc. and its advertiser. All opinions are mine alone. #GameOnTheGo #CollectiveBias
Do you have a Minecraft addict? We have found THE hot new thing for gaming with Minecraft. It's the Gameband by Now Computing, and it is so amazingly awesome, your kid is going to explode with excitement.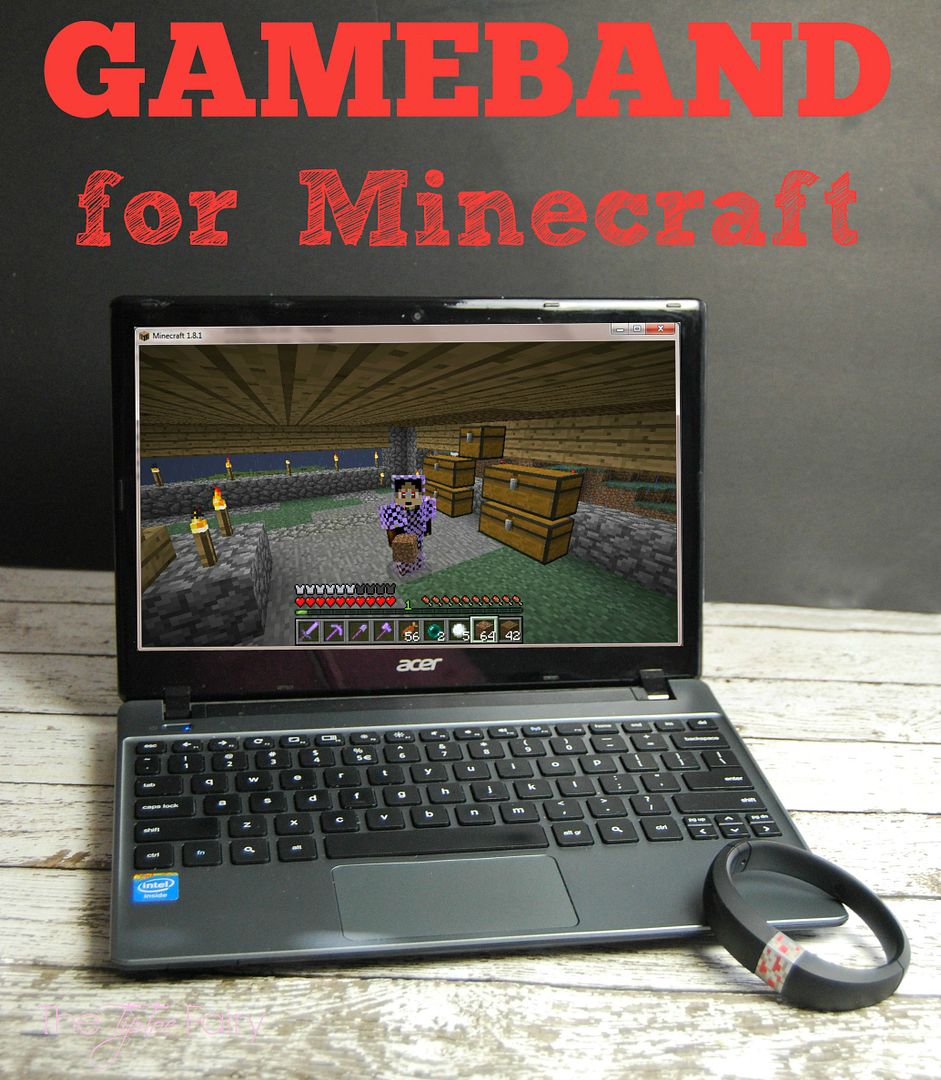 My 10 yr old got an early Christmas present with this one.  He's been using his for a week now, and there's no going back.  He takes it everywhere he goes and loves showing the animations.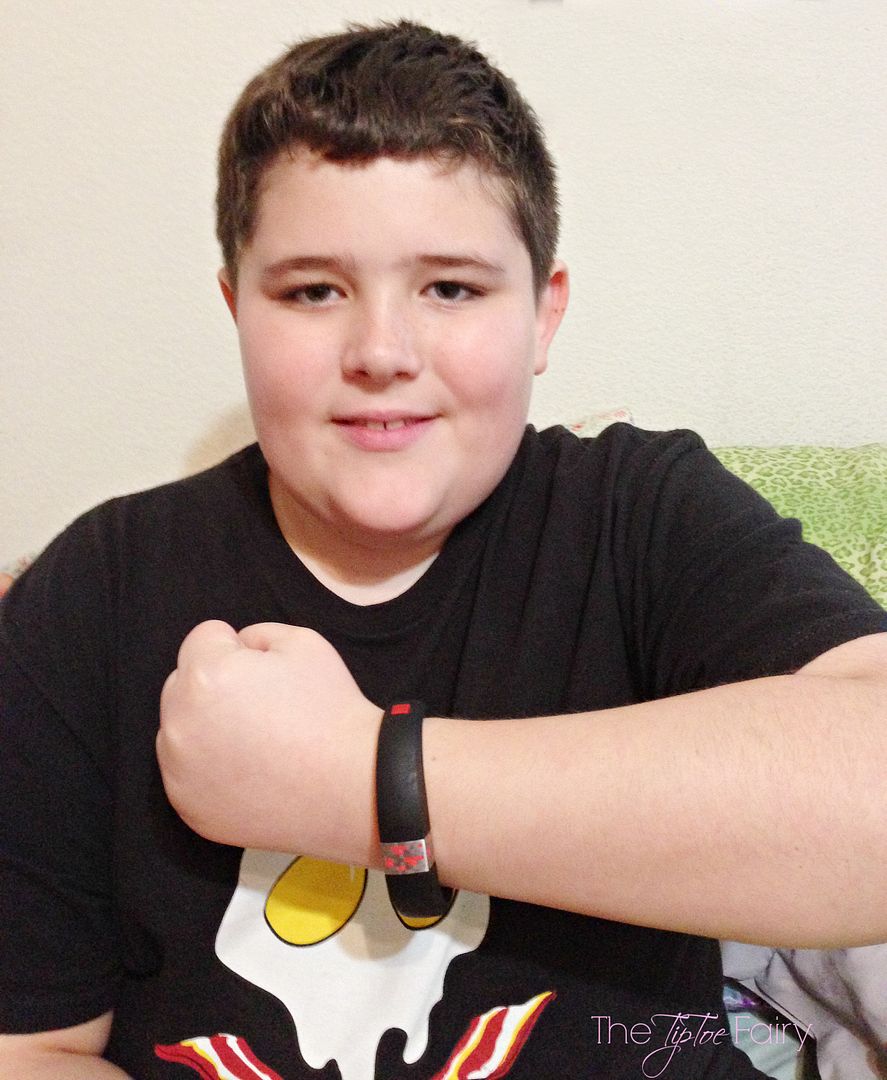 You can find the Gameband at Target, but they might not know what you're talking about. I found the employees did not know what it was, but it was easily found in the Mobile/Cloud Gaming area.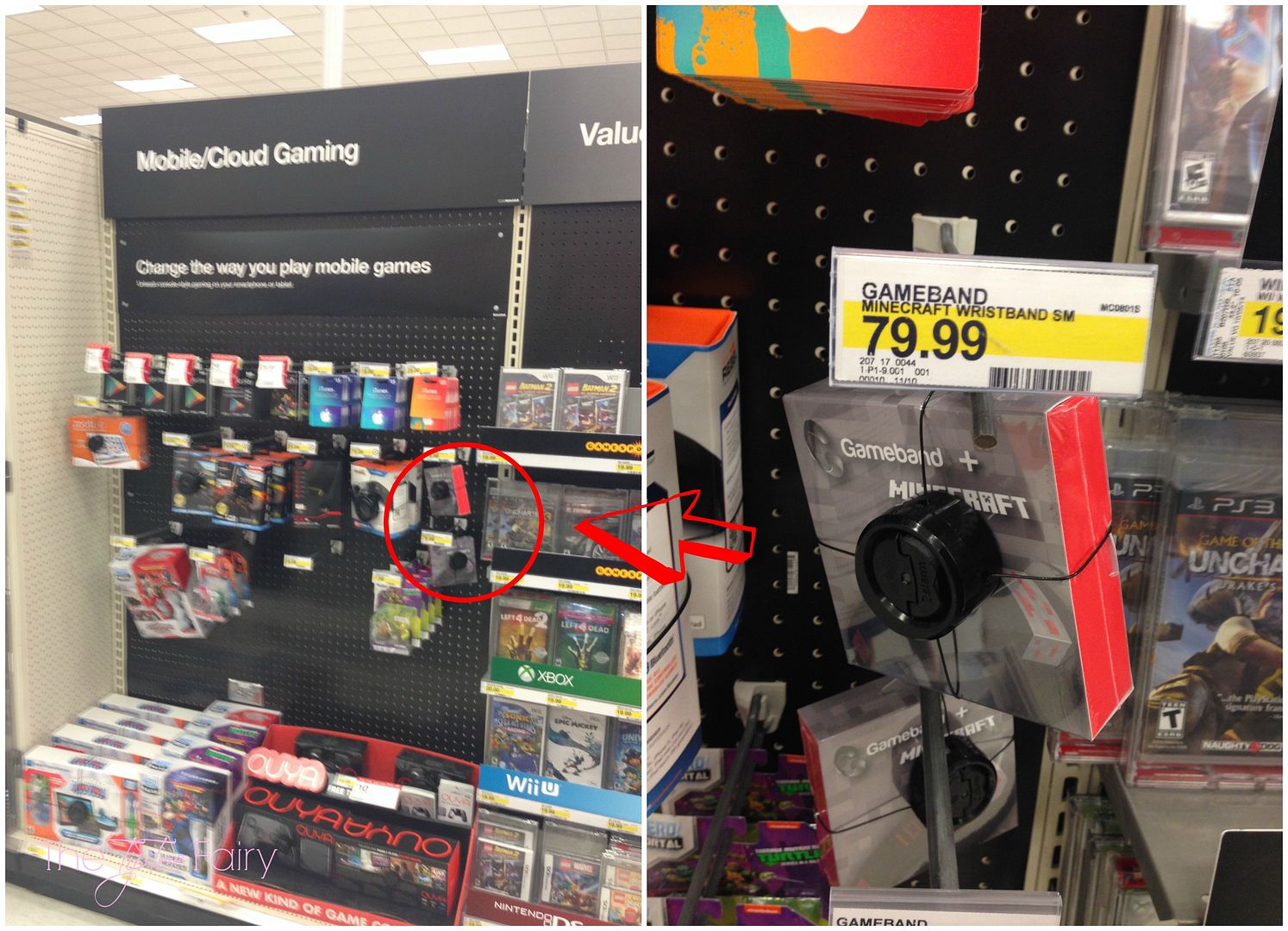 One problem Mr E has had with Minecraft is that you can't just save your Worlds online to be played somewhere else. Every other weekend he visits his dad, and when he wants to play Minecraft, he can't take the Worlds he has built from my house to his. Now with the Gameband he can take his Worlds anywhere to any computer!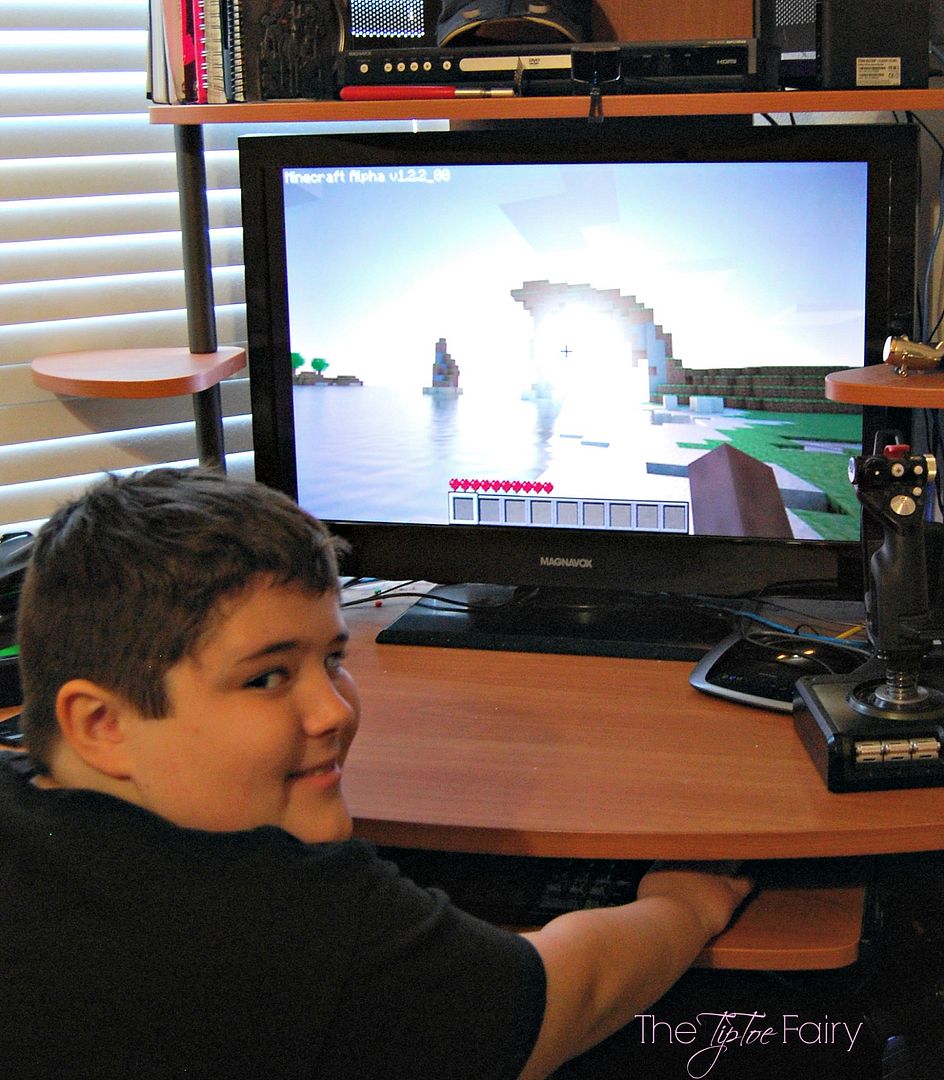 He loves the Gameband. Not only is it a USB drive to keep your Worlds, it's also a watch (which he's been wanting), and it allows you to create animations on the Gameband itself. Gameband ships with PixelFurnace, an App that lets you customize Gameband with messages, images and animations that you create and share on the PixelFurnace site.The program is super easy to create your animations.  Mr E figured it out in a matter of minutes.
You can use premade animation GIFs already in files on the Gameband, but better yet, you can make your own.  This is Mr E's custom animation. He's very proud of the arrow shooting the creeper because he made that one himself.  He took it to school and showed every Minecraft fan he could find.
You can see all his animations here:
The other thing Mr. E loves about the Gameband is that it comes preloaded with more Worlds! It's pre-loaded with stunning maps from Sethbling, Hypixel and Dragonz. He was so excited he had to show me all the Worlds available.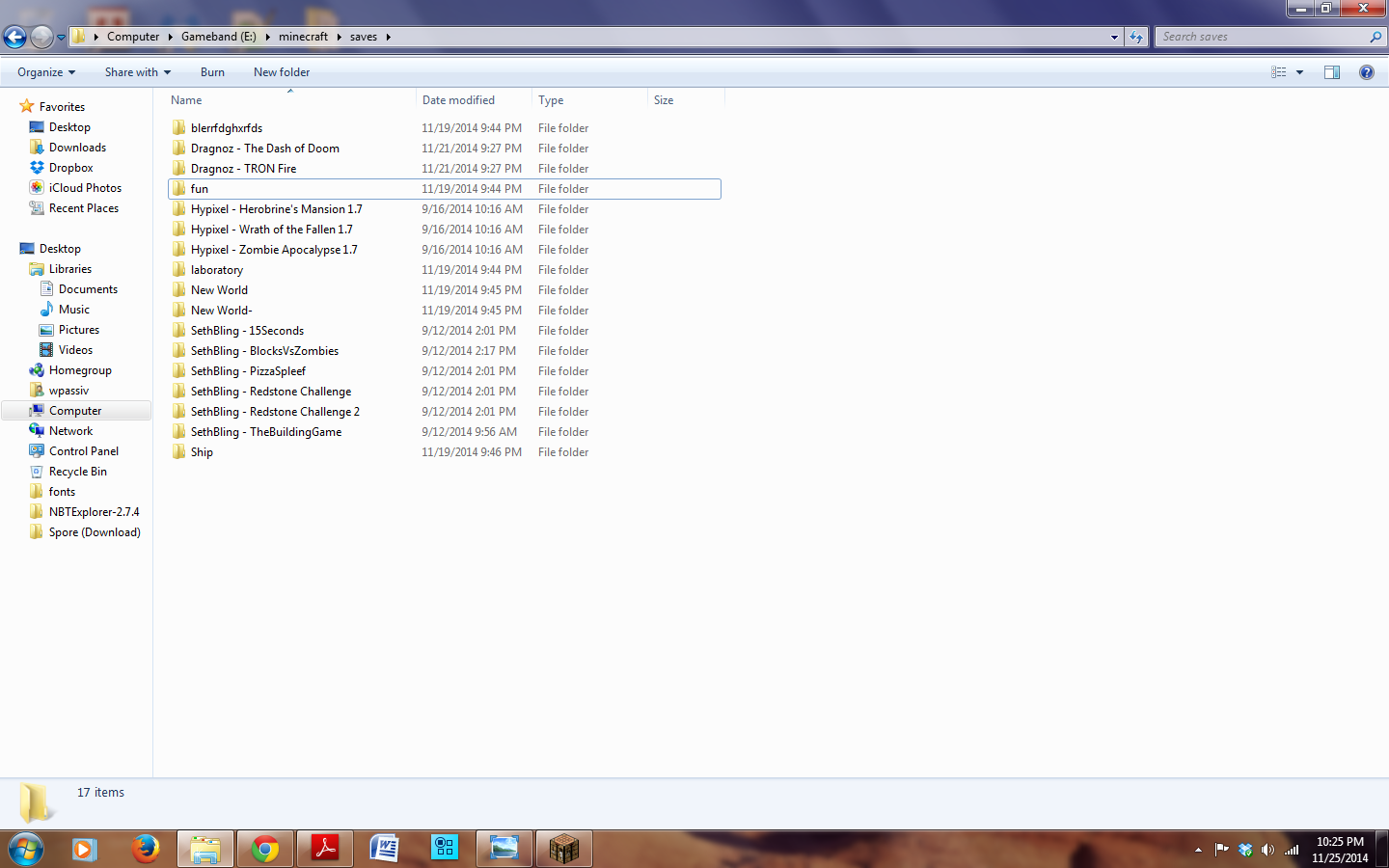 Gameband for Minecraft™ is the first-ever Minecraft wearable. Featuring ultra-fast, long-lasting hardware, Gameband saves your Worlds and also backs them up onto their secure, cloud-based servers. They are backed up to the cloud!! How cool is that?
Gameband is from Now Computing which is associated with Minecraft, so if you have any questions, comments, or feedback, be sure to contact Now Computing.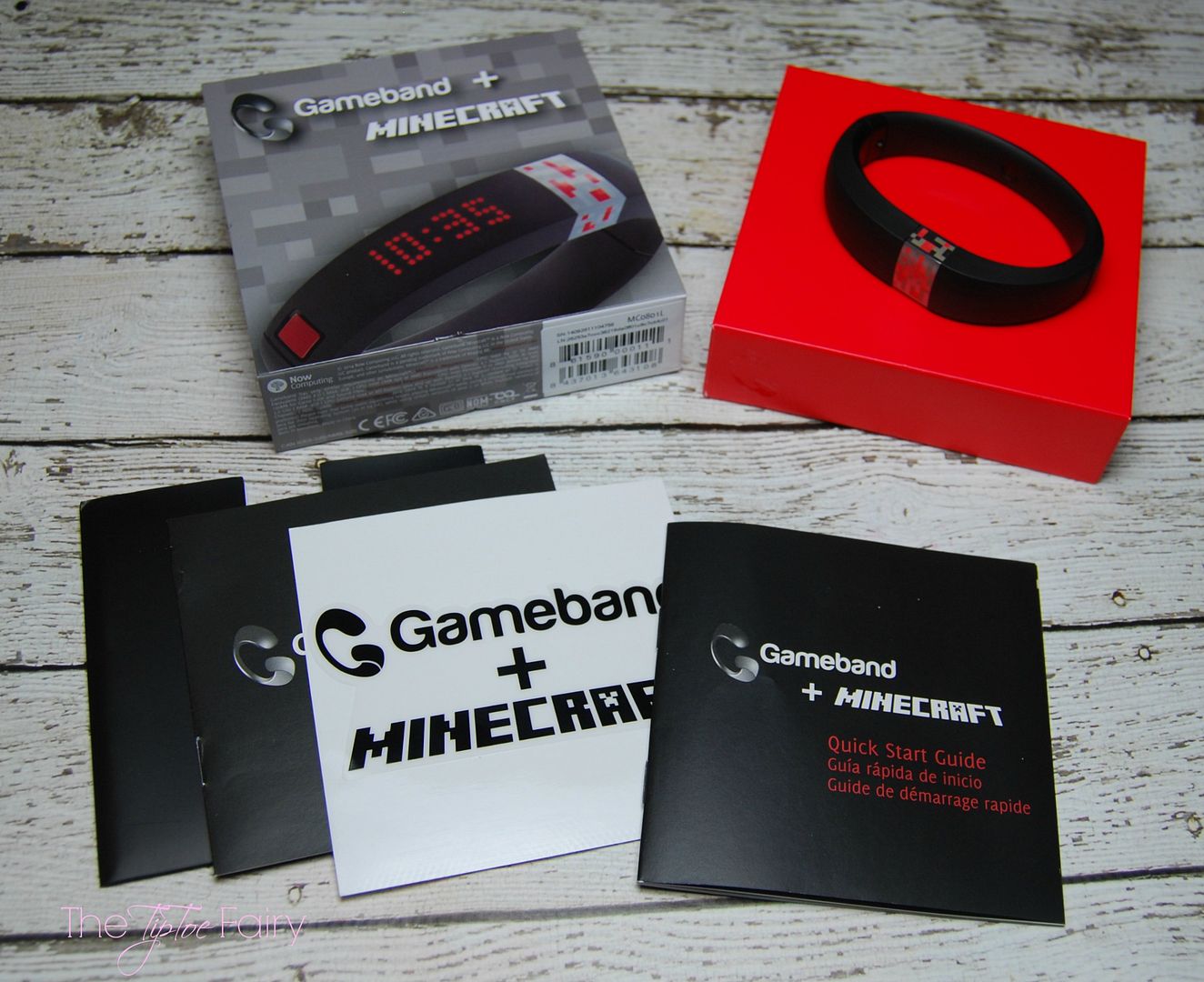 Check out two unboxing videos of the Minecraft Gameband – HERE and HERE.
The best part – Lose it? Contact Now Computing and order a replacement with all your data intact. Available Sizes Small (6.7 inches / 15.7 cm) and Large (7.2 inches / 17.3 cm).  Weight Of Gameband 40 gr.  Splashproof to IPX-4 Standards.
Do you have a Minecraft fan?