This is a sponsored post on behalf of Crowdtap and Walmart's Savings Catcher. All opinions are 100% mine. #WMTSavingsCatcher
Have you used Walmart's Savings Catcher? Months ago I saw the information at the store, but it wasn't until last month that I really started using it. And, I am amazed at the savings! Plus, I've found there's a way to DOUBLE your savings easily!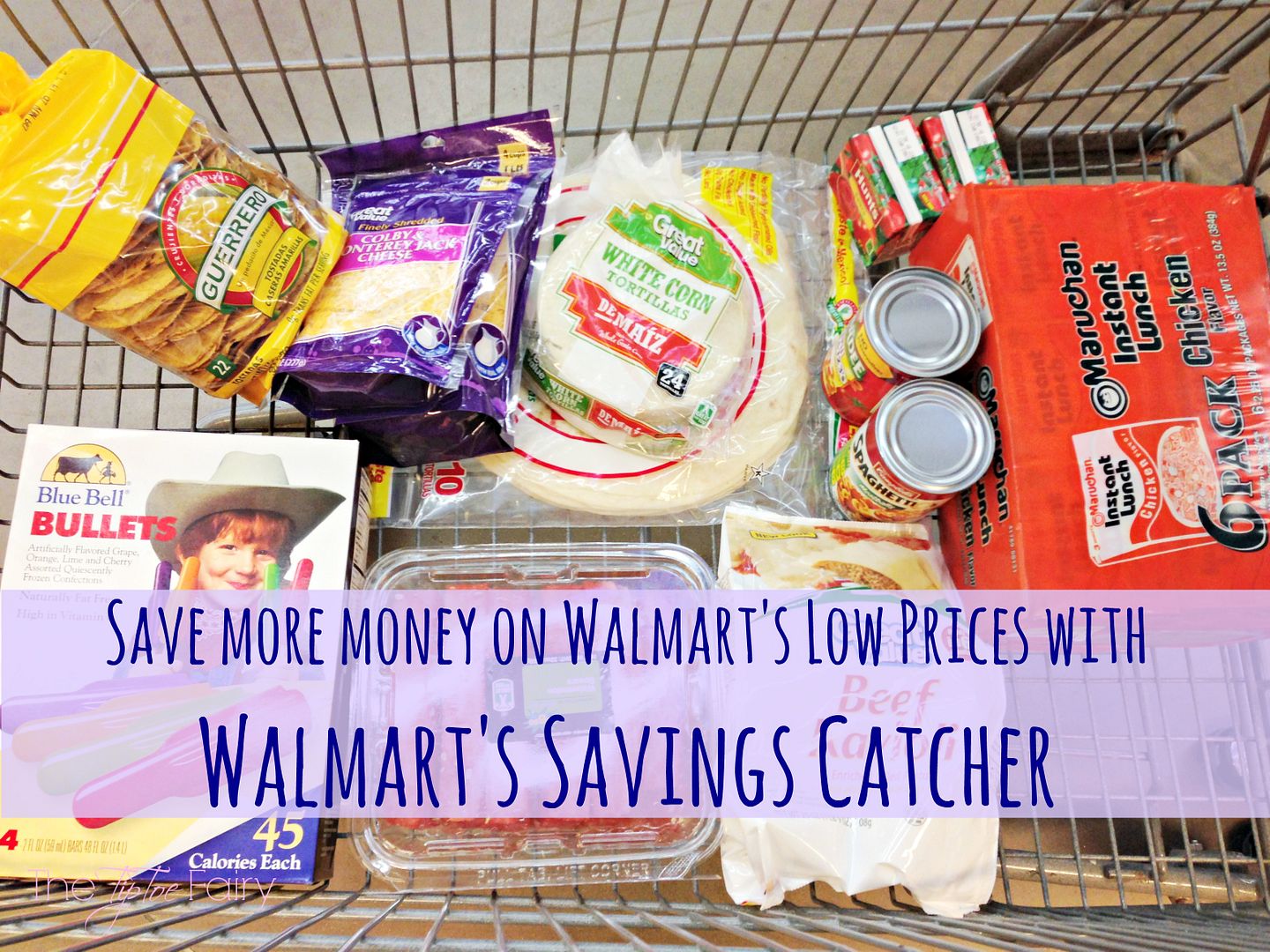 The other day I was at Walmart picking up a few things for Burrito Night. After I checked out, I loaded my groceries in the car, and then I scanned my receipt into the Walmart Savings Catcher. After scanning the receipt, it can take up to 3 days while Walmart checks all the local competitor prices.  If they find a competitor with a lower price, you get the difference! Then you'll get an email with your savings!
But, you don't need a smartphone to use the Savings Catcher. It works on an iPhone, Android phone, or even a computer. I like to use my phone to scan my receipt as soon as I get to the car (or I will totally forget!). Here's how easy it is:
The Savings Catcher only works with in store receipts.  You also have to upload it within 7 days of purchase, and you can only upload 7 total receipts in one week's time.  I also recommend scanning the QR code, not the bar code.
Today I got an email telling me I saved an additional $1.17 from my ingredients for Burrito Night! In the last couple weeks, I've saved $4.59.
But did you know, there's a way to double that money? Now through 2/28/15, if you have a Bluebird Account from American Express, when you redeem your savings into your Bluebird account, Walmart doubles it! So my $4.59 is now $9.18! And, a Bluebird account is completely free!
I plan to use my savings for Christmas shopping.  I can't believe how quickly it's already adding up!
Walmart's giving away a grand prize of a $2,000 Walmart shopping spree when you try out the Walmart Savings Catcher! Just click HERE and enter your email address for a chance to win – then share! The more friends who join from your unique link, the greater your chances of winning!
Have you used Walmart's Savings Catcher?  How much have you saved so far? What are you doing to do with it all?