I know what you're thinking.  Another berry dessert, really?  What the heck else can this chick make with berries? I know…I have a problem with berries.  You should see all the recipes I whip up with peaches, nectarines, and apricots.  I could probably write an entire cookbook with just those three fruits.
But, you won't believe this one.  It's simply amazing!  I just want to kiss this photo. I love the imagery with the pretty pink berry juice dripping out. It's just telling you to pick up a slice and take a bite. Yum!
A galette is a rustic tart that you just free form on a cookie sheet. It's just so effortless and easy to make. And, this one has a layer of cream cheese!! It's like the ultimate in pie laziness. I love that I can just cut it into slices like a pizza and serve.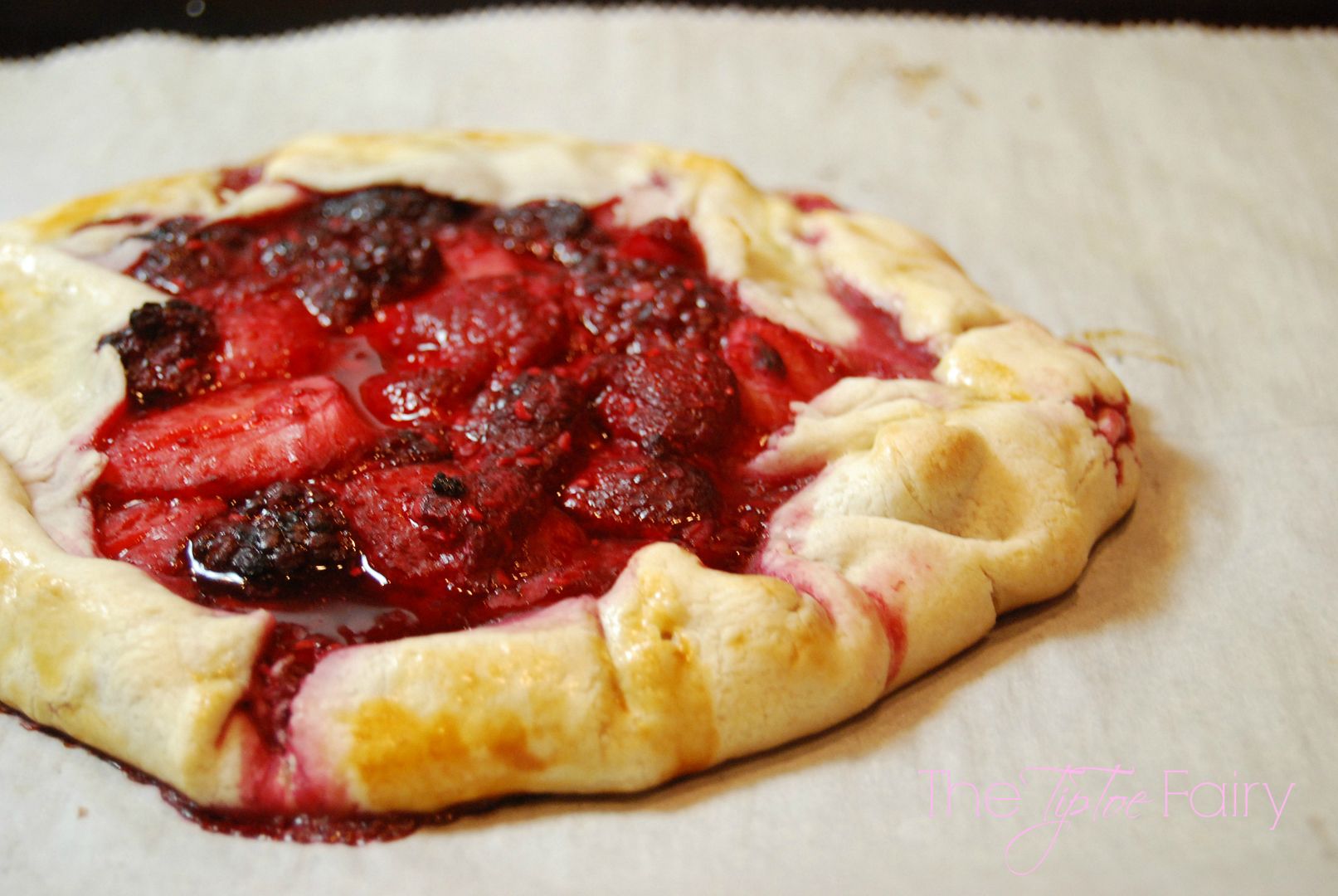 Today I'm sharing this super easy Triple Berry Galette recipe over at A Peek Into My Paradise. Head on over and check it out. This is so simple, you can whip it up for Easter in no time at all, and people will rave about it!