I am a member of the Collective Bias®  Social Fabric® Community.  This shop has been compensated as part of a social shopper insights study for Collective Bias and its client.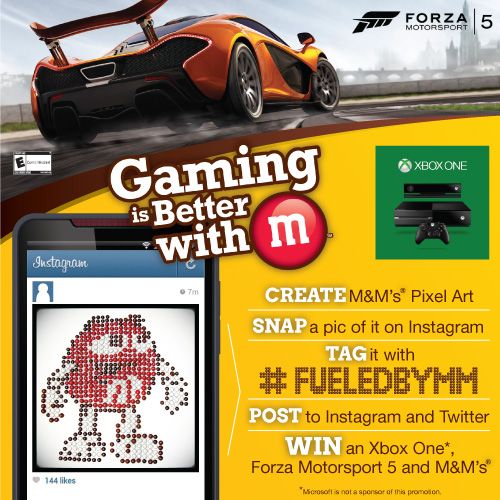 My husband and my son are the hardcore gamers of the family.  They both love to challenge each other on Forza. They were really excited to see that Forza 5 is now out. They play most games on the XBOX 360, but now that the XBOX ONE has just come out, my son just can't wait to get it.  However, at the price, I'm hoping we can win it with the Gaming with M Pixel Art Contest. 
As a family, we love to play video games.  I guess you could say we're all gamers. My husband and I are Gen Xers and grew up in the 80s/90s playing all the old school games. Now, one of our favorite things to do as a family is play the Super Mario Brothers where 4 people can play at a time.  I never laugh as much as when we're all accidentally killing each other on that game. We also love to play Rock Band together.
A few days ago, I was at Walmart in the checkout line when I saw the big display for the contest.  With a family of gamers, I couldn't pass up a chance for us to win an XBOX One, so I got out of line and made a quick M&Ms run.  When I got back home, we cleared the table and went to work. We had a lot of fun as a family making these Pixel Arts.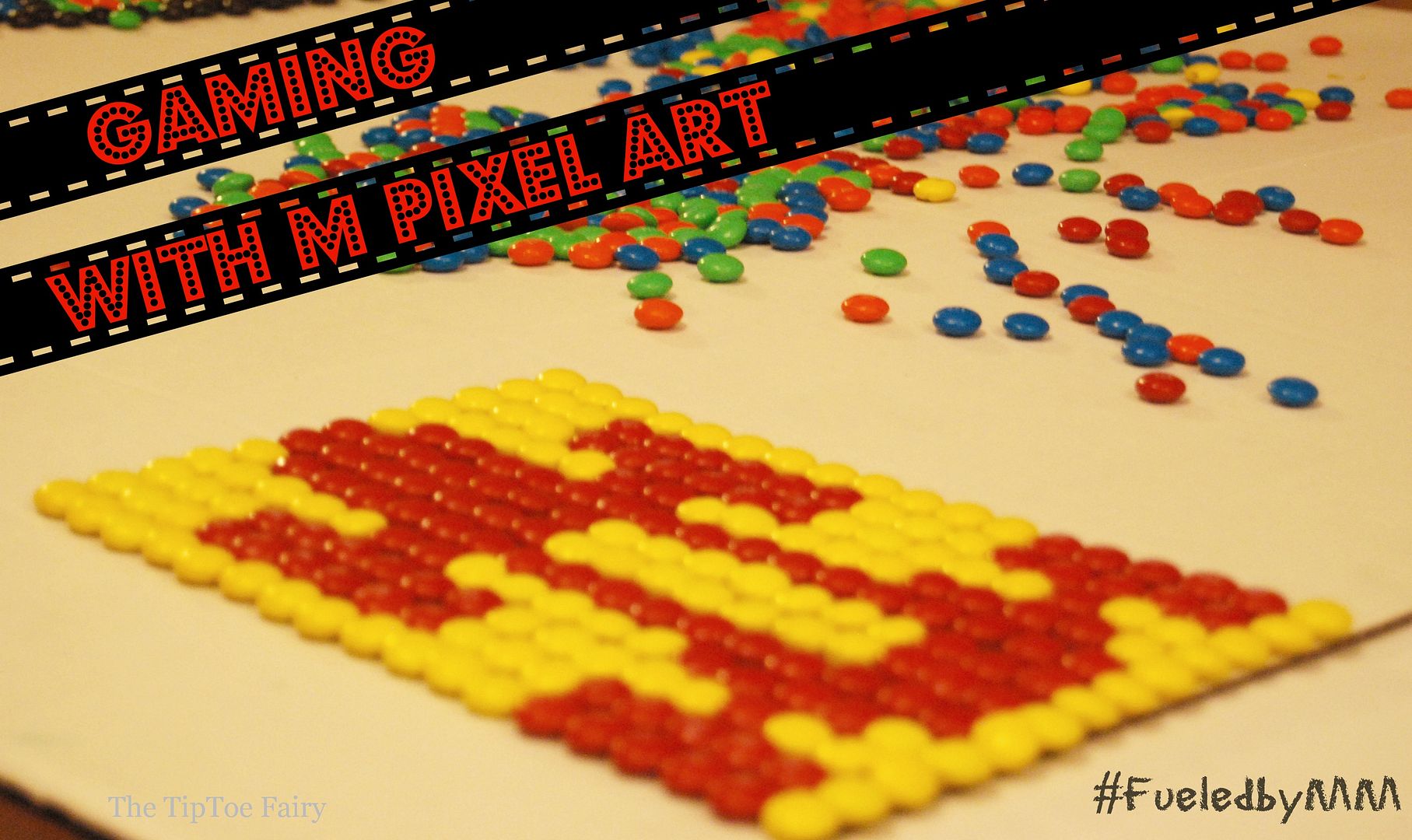 This was my husband's 8-bit race car.  I really liked how he outlined it in yellow M&Ms.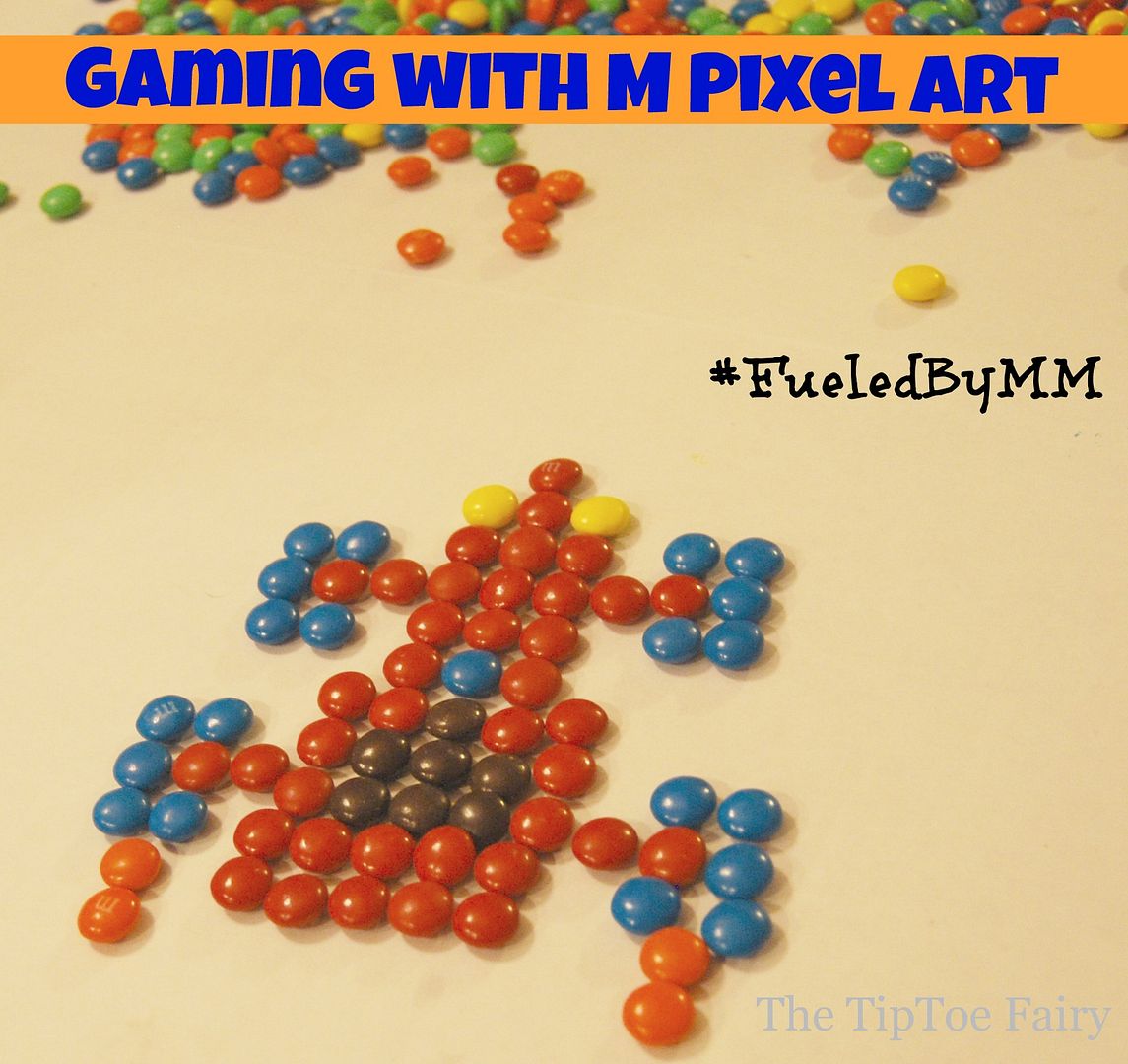 This was my son's race car.  He added some fire shooting out of the back tires.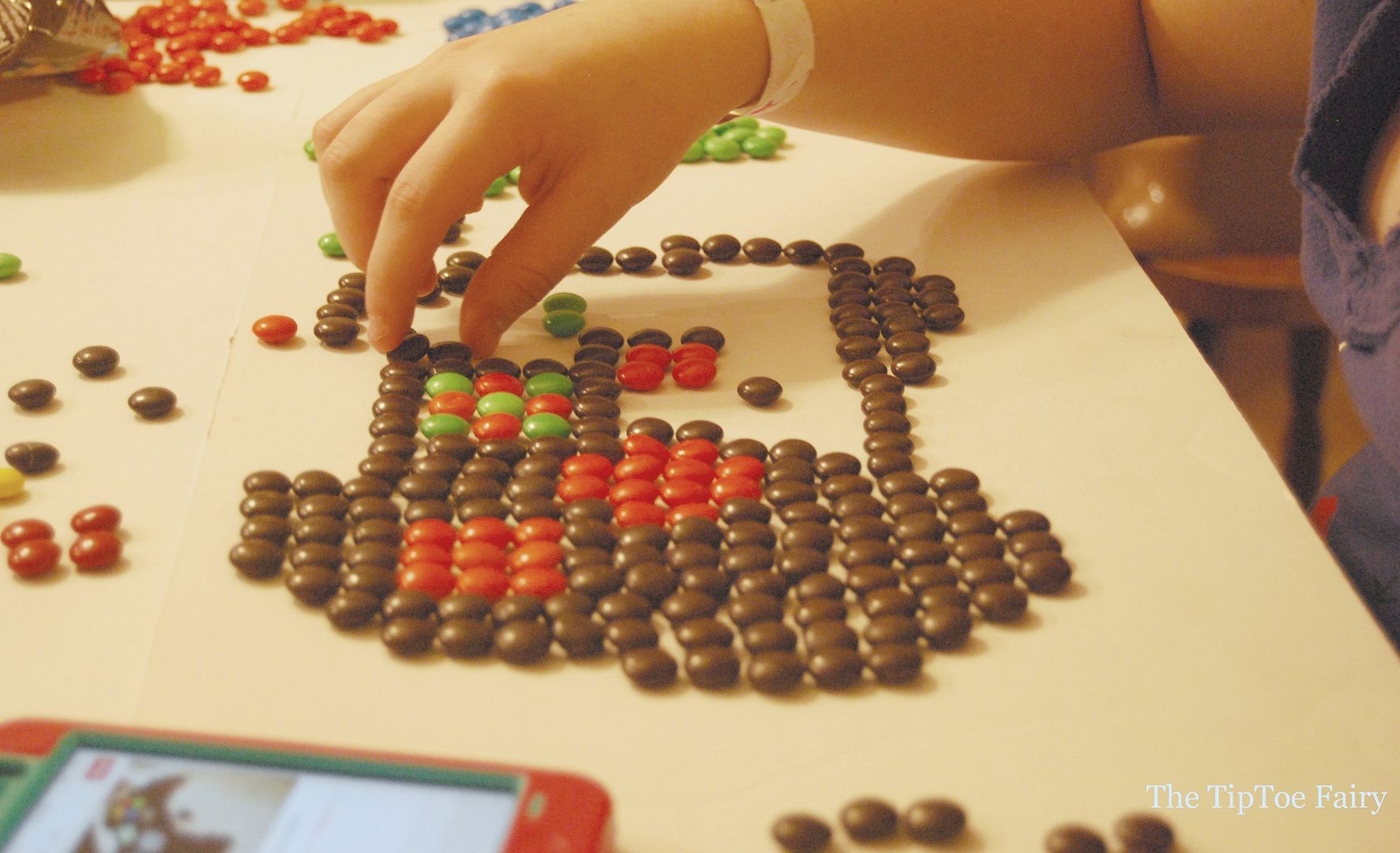 My daughter made an amazing 8-bit XBOX video game controller.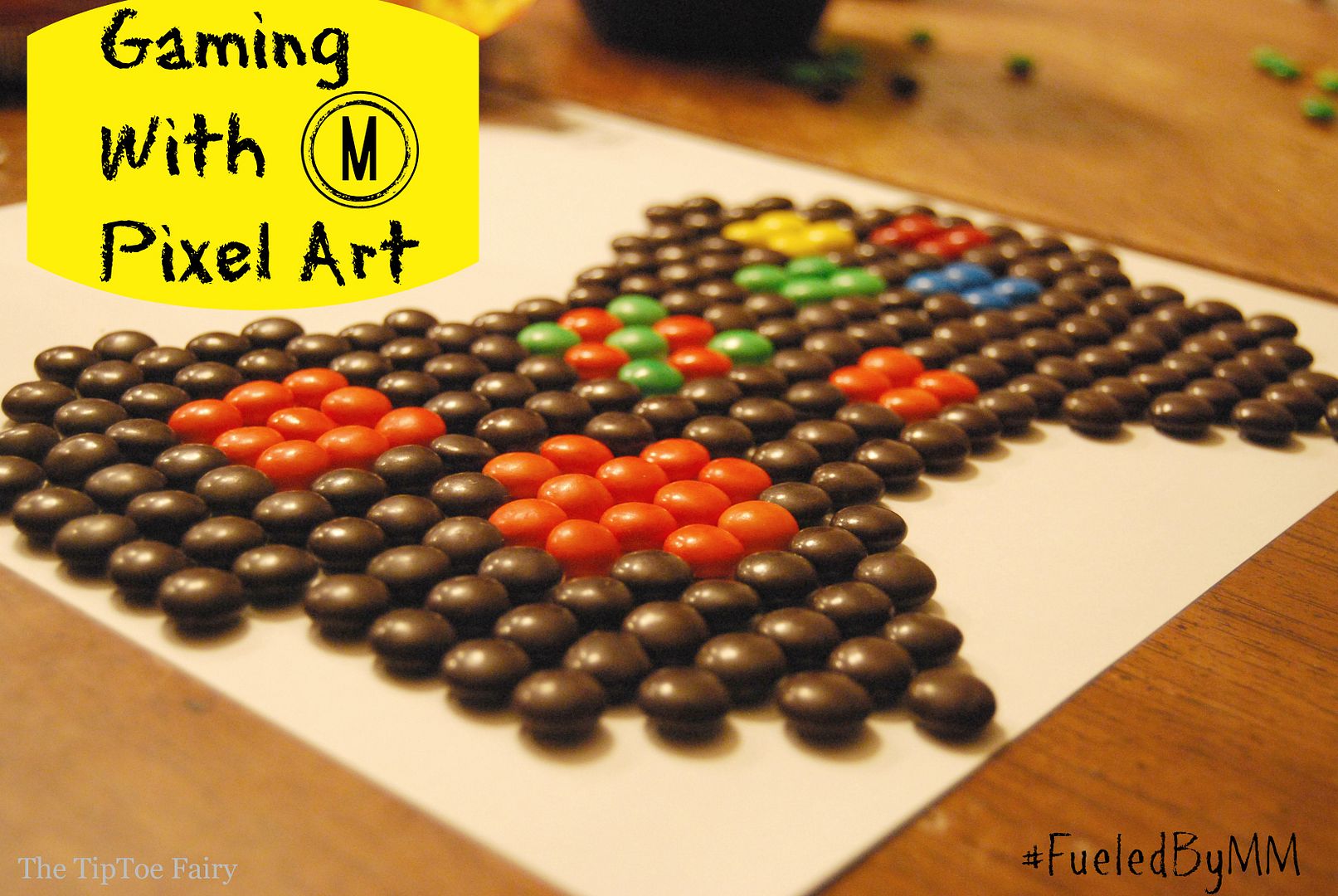 Here is her finished XBOX controller.
And here's mine.  I went old school with a game of Tetris.
You can read the official rules here, but here is a shortened version:
Get creative with M&M's® and win an XBOX ONE gaming with M pack! Create your own Pixel Art using M&M's (R) candies and snap an Instagram Photo. Tag your image with #FueledByM AND #Contest and post the image on Instagram and Twitter. One lucky Pixel Artist will win a new Xbox One and Gaming is better with M pack including the Forza 5 Motorsport game and a 14 oz bag of M&Ms(R).  Contest runs Dec. 4th – Dec. 18th and winner will be chosen at random.
M&Ms and Forza 5 are making it even easier! They're running a promotion right now where you can get a $10 gift card to Walmart with their Buy, Snap, Redeem promotion! The details are below:
Buy, Snap, Redeem Details
1. Buy Forza 5 game
2. Buy participating M&M's products
(these include: M&Ms Peanut 42oz Stand Up Pouch, M&Ms Milk 42oz Stand Up Pouch, M&Ms Peanut Butter 38oz Stand Up Pouch, M&Ms Pretzel 30oz Stand Up Pouch, M&Ms Peanut 19.2oz Large Laydown Bag, M&Ms Milk 19.2oz Large Laydown Bag, M&Ms Peanut Butter 18.4oz Large Laydown Bag, M&Ms Pretzel 15.4oz Large Laydown Bag.)
3. Snap a photo of qualifying items on the receipt on your phone and text it to 811811. Include the code M&M with the picture of your receipt. Game and M&M's must be purchased on the same receipt.
4. Redeem:  You will receive a text back with a reward code valid for a $10 eGift card to Walmart.
Good Luck! I hope making Pixel Art with M&Ms is as much fun for your family as it was mine!