I am a member of the Collective Bias® Social Fabric® Community. This shop has been compensated as part of a social shopper insights study for Collective Bias and its client.
Recently, my very responsible 14 year old daughter lost her phone on a ride at an amusement park. It was devastating for her.  It actually fell out of her pocket while she was riding a roller coaster.  So far, it has not been found.  This is the second time something has happened to her phone in a year that required her to get a new one.  Because of this, we thought it might be a good lesson to make her fiscally responsible for the phone, but with the cost of a phone and her first mobile phone plan we weren't sure how to do that.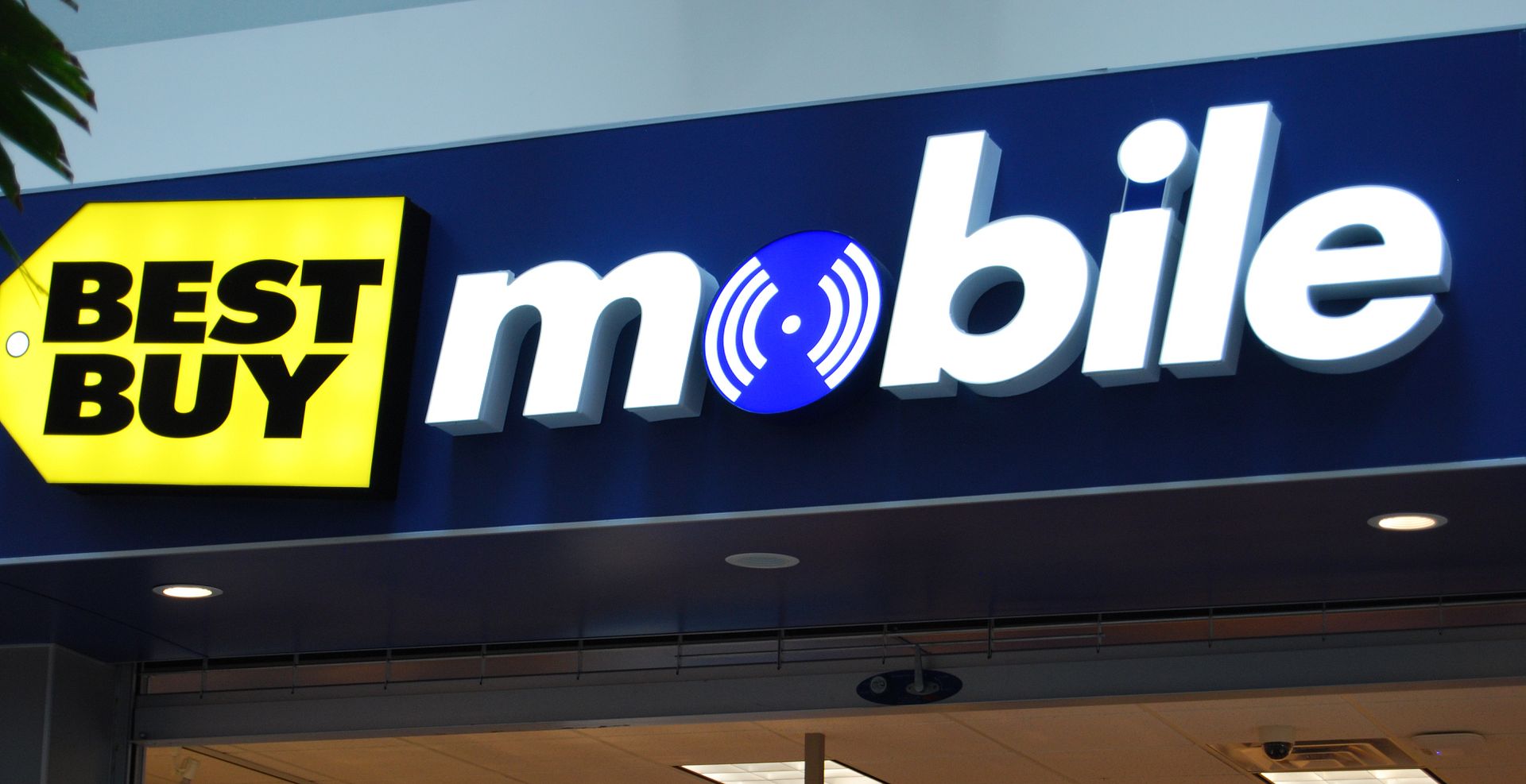 Right after it happened, we were at the mall doing some Christmas shopping when we saw one of the Best Buy Mobile Specialty stores.  I thought that was perfect.  We could take care of it in the mall without having to drive anywhere else.  Yay!  And, even in a small intimate setting, they had tons of phones and plenty of staff to help everyone in the store.  We didn't have to wait around, even on a busy Saturday holiday shopping day.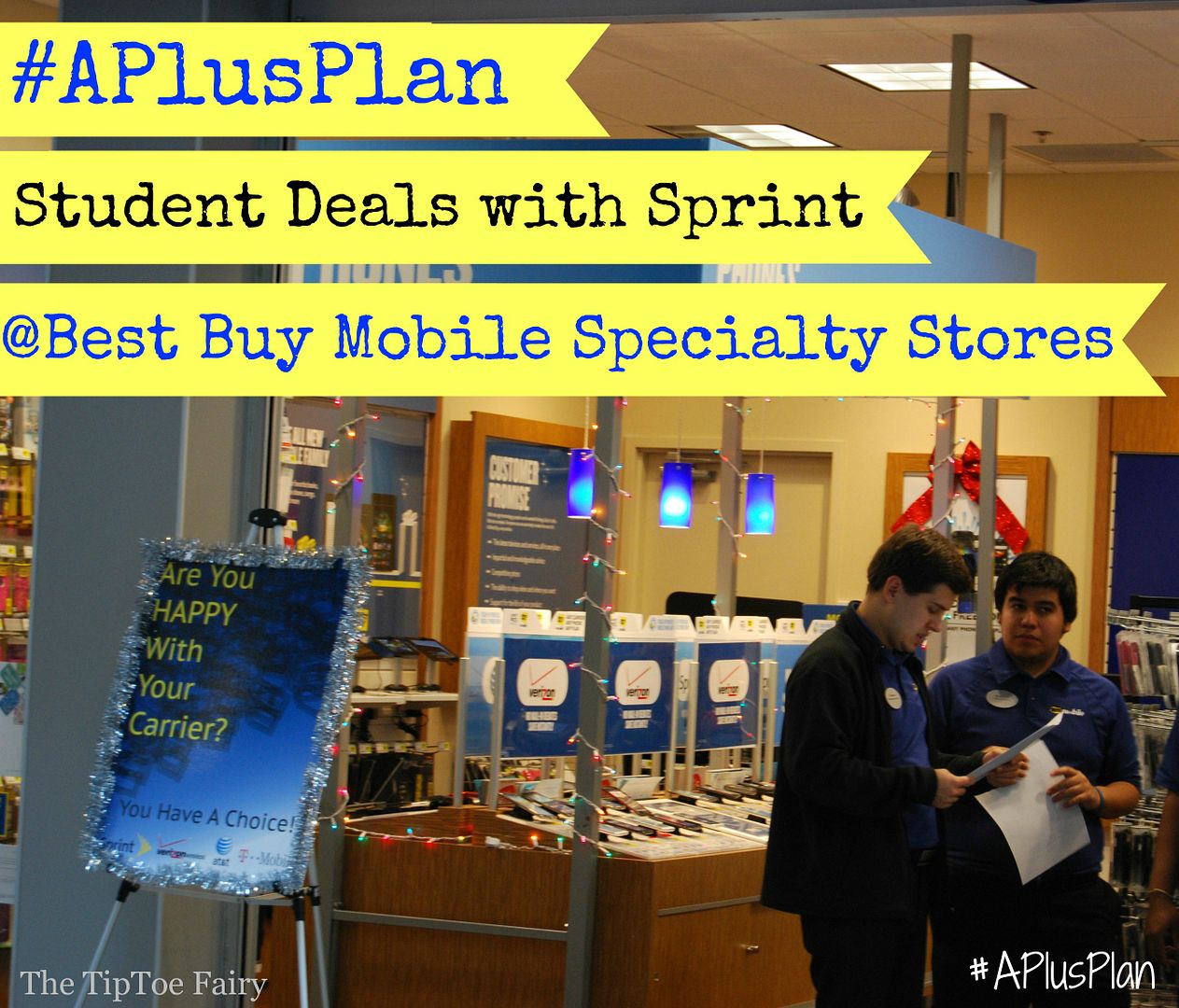 We explained the situation about our daughter, and our associate told us all about their new student mobile plan.  It's called the Unlimited, My Way Student Promotion.
Have you heard about this AMAZING deal?  The "perks" are that it provides students with a full year of free calls, text messages, and data from Sprint. To qualify, you must purchase a Sprint phone at the student activated price through Best Buy Mobile Specialty stores and activate a new line via Sprint's Unlimited, My Way plan.
Students can learn more about the plan through this Sprint FAQ page.
Usually when I think of students, I assume a deal like this would be for college kids, but this is for any student from elementary school up to college.  You have 14 days after purchase to verify a student. Children under the age of 13 also require parental consent. Sprint will accept the following items via fax or online:
Valid report card from current school year

Student ID

Enrollment confirmation /tuition receipt for current school year

Required state documents if home schooled
To verify the student's information, you can easily download the verification form, then, upload the documents here, or you can fax validation the form and documents to 1-855-664-1489.
The promotion runs now through 1/4/14.  Apart from purchasing the phone, students also must pay a onetime $36 activation fee and any monthly taxes and surcharges. My associate told me the monthly fees run about $4/month.  Also, if you need more data than 1GB/month, you can choose unlimited data for $10 per month. For about $14/month, this would save a lot of money on her usual cell phone bill, and we felt our daughter could afford her own plan and learn the benefits of paying her own bills.
The promotion does not require the usual two-year agreement for the student. But that means students must pay the full retail price for the phone. Here is a list of all qualifying phones and their prices, and it includes iPhones on the list as well.
I know cell phones can get expensive, especially if you're buying one outright, but Sprint and the Best Buy Specialty Mobile Stores have some great deals for this promotion. The Samsung GS4 Mini in Black or White is a smartphone that has been knocked down to only $349.99. While we were in the store, our associate let us know that prices on two other phones have just been knocked down for this promotion as well.  The LG Rumor Reflex S is now $99.99, and the Kyocera Kona is now $49.99.
There's an additional "perk" to the Unlimited, My Way Student Promotion, which I love!  If you add additional lines on Unlimited, My Way or My All-in on the account with the student line at Best Buy, the account gets an additional 12 months of FREE talk, text and 1GB data for the student lines to share. Only student lines share free service. The additional line must activate during the offer's promotional period from now through 1/4/2014 at Best Buy Mobile Specialty Stores.
So if your student gets this promotion, then you decide to add yourself and spouse, your child will get additional FREE months!  Isn't that great?
When you're Christmas shopping at the mall, find the Best Buy Mobile Specialty Store and check this deal out.  If you're a student or your child is, this deal can save you some serious money!