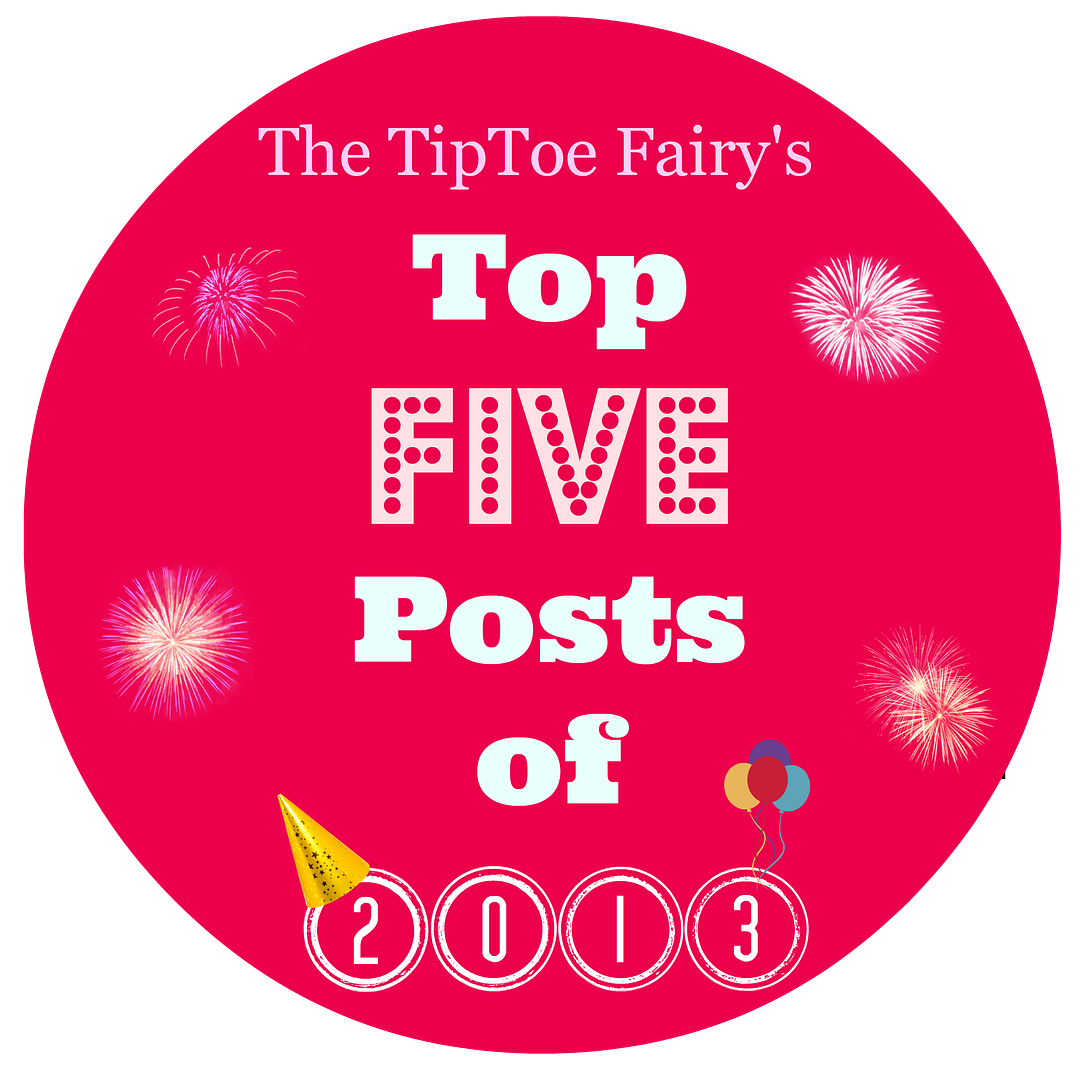 Can you believe it's already the end of 2013?  Didn't this year just start?  Wow, the older I get, the faster time flies.  I can't believe it!
I've accomplished a lot with this blog this year.  Every day I'm thrilled with how much this little blog is growing.  I've started to get some recognition in the most surprising places!  I am loving my new home here at WordPress.  I can't wait to bring you so many more new ideas in 2014.  I've already got my creative juices flowing!
I also want to thank all of you, my readers, for helping me make this blog into something I could only dream of!  Thank you, thank you, thank you!  I love to challenge myself to come up with new posts, and I'm so thankful you are all there to keep giving me feedback and comments about the things I bring to you.  I've grown so much through blogging this year and have found some great friends!  This has been such a great year!
Now onto the top FIVE posts from The TipToe Fairy for 2013!  Based on my stats, these were the favorites for this year!!  The links are below the picture if you'd like to check them out.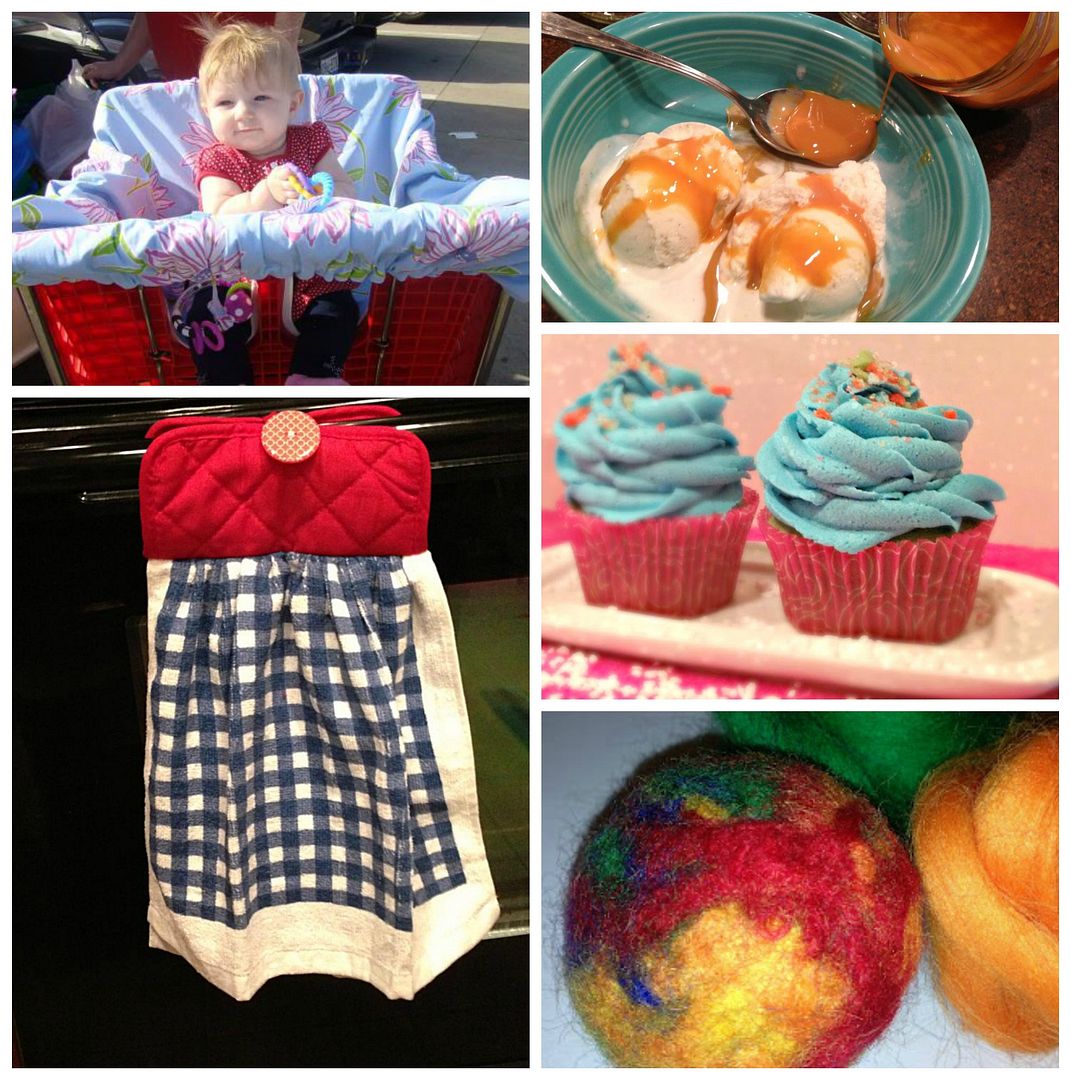 FREE Shoping Cart Cover Pattern
Easy Caramel Sauce
Cotton Candy Cupcakes
How to Make Wool Felted Balls
Make Your Own Hanging Dish Towels
I hope your holidays were great and that you have a wonderful new year!! Come back tomorrow if one of your favorite food groups is BACON!! I've got a killer New Year's breakfast coming!